Food & Wine
Sparkling and beyond — nuptials aren't the only reason to pop a bottle of bubbly!
Sparkling and beyond — nuptials aren't the only reason to pop a bottle of bubbly!
Wedding season is in full swing this summer, after two-plus years of postponed nuptials. Nothing says "celebrations" like Champagne, but did you know that there are several wine options that will give the same sparkle at a fraction of the cost?
Champagne is a sparkling wine that develops its bubbly characteristics due to a second fermentation that occurs in the bottle during production. France has copyrighted the term "Champagne," which also refers to the region where it is made. But the interesting part is that you can buy wine produced in this same method, which is also made in other places, so it is simply referred to as "sparkling wine." France also makes this type of wine in different regions, and so do several other countries. It sells for much less but gives the same happy fizz.
Prosecco has been a popular choice in recent years, but there are also some lesser-known options. Let's take a look at a few favourites.
Italy makes Franciacorta, an elegant dry sparkling white wine produced in Lombardy, near Lake Garda and Verona. It is made using mainly Chardonnay and Pinot Noir grapes. Like Champagne, the sparkling wines of Franciacorta are made using the metodo tradizionale. They show flavours of white tree fruit, brioche, and marzipan and exhibit a persistent creamy mousse. Franciacorta is an ideal wine to pair with white fish, smoked salmon, chicken, veal, or ripe cheeses. It makes a great gift wine or to serve at holiday celebrations.

Ca'del Bosco Cuvée Extra Brut Franciacorta
Alcohol: 13% Extra dry
LCBO# 105353
$44.95
Fun fact: In Venice, there's a tradition of stopping for a glass of sparkling wine on the way home from work. Those Venetians really know how to live!
---
Spain makes Cava, crafted using the same traditional method as French Champagne. Segura Viudas is a personal favourite. It's an exquisite wine with a persistent mousse and notes of brioche, citrus fruits, and green apple. It has been made since the 12th century and is popular in Spain for any celebration. I used Cava at my own wedding, and it was a big hit. Segura Viudas makes several styles of Cava, including a Brut Rosé, an organic version, and a more complex one in a decorative bottle, which can make a lovely gift. Prices range from under $20 for the Brut Rosé to $35 for the Brut Reserva Heredad in the decorative bottle.

Segura Viudas Brut Reserva Cava
Alcohol: 12% Dry
LCBO# 216960
$17
---
According to France's strict labelling laws,Frenchfizz made outside of the Champagne region is labelled as "sparkling wine." At the LCBO, you will find French Crémant de Bourgogne or Crémant d'Alsace, which are delicious, of excellent quality, and happily, often priced around $20 per bottle.
An excellent example is Louis Bouillot Perle d'Or Crémant de Bourgogne, a traditional method, dry sparkler from the Burgundy wine region. It has rich notes of honey, almond, citrus, and ginger with a fine mousse and vibrant finish. This one comes in a gorgeous decorative bottle, making it a great gift wine.
Louis Bouillot Perle d'Or Crémant de Bourgogne
Alcohol: 13% Extra dry
LCBO# 51565
$24.95
---
Closer to home, Ontario also makes sparkling wine. Henry of Pelham Cuvée Catharine Brut is a top-rated sparkler from the Niagara Peninsula region, showing brioche, apple, and citrus flavours and fine mousse. Henry of Pelham also make an excellent Rosé style sparkler.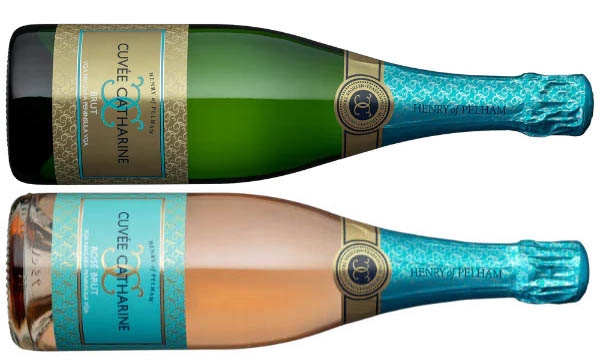 Henry of Pelham Cuvée Catharine Brut
Alcohol: 12% Dry
LCBO# 217521
$33
---
There's good news about sparkling wine when it comes to pairing it with food. It's super-versatile due to the vibrant acidity. What is meant by acidity in a wine? Basically, (chemistry aside) it means that it has a mouth-watering quality on the tongue. A more acidic wine will feel refreshing as you taste it, so it has an appetizing effect and is a natural accompaniment to food. When you hear somebody say that a wine is crisp and refreshing, they are referring to the acidity level of the wine. Sparkling wine balances rich foods such as oysters or lobster, greasy foods such as fried chicken, and even works with potato chips! It's also fantastic with desserts such as chocolate cake, fruit flan, or creamy ripe cheeses like Brie.
It's also worth noting that several other countries make top-quality sparkling wine; Hungary, Germany, and Croatia are among them. They are well worth trying when you travel.
You're now well-equipped to head to the LCBO and shop knowledgeably in the Champagne and Sparkling Wine aisle.
---
For more wine and food discovery from Jane Staples, visit www.bellovinoj.com
Header photo: Pexel
Recommended Articles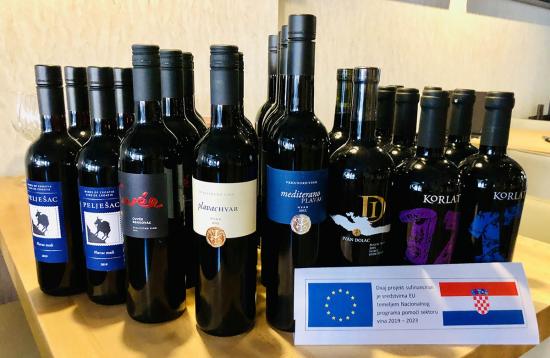 A recent wine dinner at Bistro Ristoro provided an ideal opportunity to learn about Croatian wines.
Read full story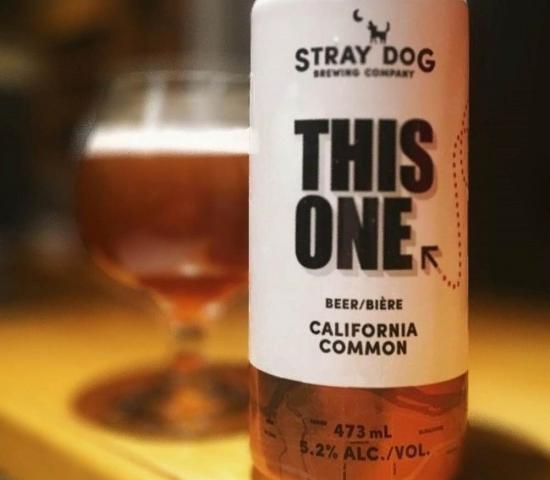 Stop in at the Stray Dog taproom, and enjoy "This One", or any of their amazing beers on tap and grab some cans to enjoy at home.
Read full story
The very private patio is undoubtedly one of the best in the National Capital Region.
Read full story
Comments (0)
*Please take note that upon submitting your comment the team at OLM will need to verify it before it shows up below.