Business
Supporting new Canadians' employment journey – World Skills' 25-year impact on the labour market
Supporting new Canadians' employment journey – World Skills' 25-year impact on the labour market
PHOTO: (FROM LEFT) Executive Director Mengistab Tsegaye, Senior Director Magdalene Cooman, and Ledianis Rivero Sosa, Director of Client Services at World Skills Employment Centre.
---
As the Canadian workforce continues to change to reflect a more diverse, equitable and inclusive labour market, the need for immigrant talent continues to grow exponentially and will continue to do so in the years to come.
For 25 years, the World Skills Employment Centre has dedicated its resources to ensuring that newcomers to Canada are fully prepared to join the Canadian labour market through its diverse range of services. From job search workshops to workplace language training and support, World Skills provide a variety of services that supports newcomers' integration into the Canadian workforce.
However, not only does the organization support newcomer talent but they are also actively engage with over 300 Ottawa employers who: hire and promote immigrant talent; participate in recruitment events; facilitate coaching sessions as well as participate in World Skills' flagship mentorship programs that have seen major advantages for not just new Canadians but employers across the capital.
Founded in 1997 by Local Agencies Serving Immigrants (LASI), World Skills was established to enhance the economic outcomes for newcomers in the Ottawa region. Since then, World Skills has been a leader in enhancing newcomers' economic integration into the Canadian economy – connecting immigrants to meaningful employment, that matches their skills, educational backgrounds and the talents that they bring from their countries of origin.
Executive Director Mengistab Tsegaye, Senior Director Magdalene Cooman, and Ledianis Rivero Sosa, Director of Client Services, sat down with Ottawa Life Magazine at their headquarters to discuss how World Skills has contributed to the Canadian labour market by connecting employers to a booming newcomer talent pool and has been doing so for 25 years.
Tsegaye proudly noted that World Skills was the first organization to primarily focus on connecting newcomers to employment. "Supported by other local settlement agencies, this was an initiative that aimed to provide employment support for newcomers to Canada. It was supposed to last for six months but the demand continued to grow on both sides of the labour market – job seekers and employers. Both job seekers and employers saw value in the services that were being provided."
As a result of this demand Tsegaye noted, World Skills grew to become a stand-alone not-for-profit service that solely offered employment support for newcomers and a 'go-to' talent pool for Canadian employers looking to fill labour market gaps. "We connect newcomers to employers in the public, private and not-for-profit sectors and we partner with hundreds of employers to help them meet their labour market needs by understanding their business requirements, finding and pre-screening internationally trained newcomers and offering many other trainings."
Cooman added that Ottawa has "many settlement agencies" that offer a wide range of services from housing and other social services support but World Skills' focus is on employment. Cooman has worked with World Skills since 2003 and says there has been a lot of positive changes since then. She notes that an increase in "diversity, equity and inclusion training" has been impactful because employers are more aware of the benefits that newcomers bring to their organizations.
For her part. Rivero Sosa, noted that as World Skills celebrates its milestone 25-year anniversary in the settlement sector, their goal is to continue to enhance the quality of their services to help newcomers integrate into the Canadian labour market – equipping them with the tools and support they need to showcase their talents and experiences. "At World Skills, service excellence is a core value. We're constantly adapting to design and deliver services that are relevant to our clients and that cater to their specific needs. We take pride in implementing practices and procedures that contribute to a continuous improvement approach and that reflectthe needs of the local market and the employers that we partner with."
World Skills serves over 3,000 newcomers each year; engages with over 300 Ottawa employers; partners with other local settlement agencies based on their clients' needs and connects over 1,000 newcomers to jobs each year.
Next spring (Thursday, May 25, 2023), World Skills will celebrate its 25th anniversary with a grand gala event. Keep an eye on https://ottawa-worldskills.org for updates on their spring anniversary events.
For more information, visit World Skills Employment Centre - Ottawa World Skills (ottawa-worldskills.org).
Recommended Articles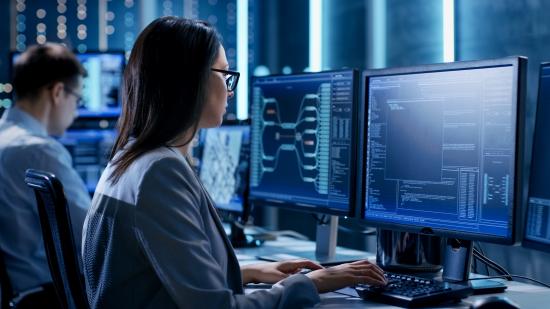 Over the last several years, the job market in Canada has started to evolve dramatically and leaders in business have begun to think about how to change the way they hire new employees.
Read full story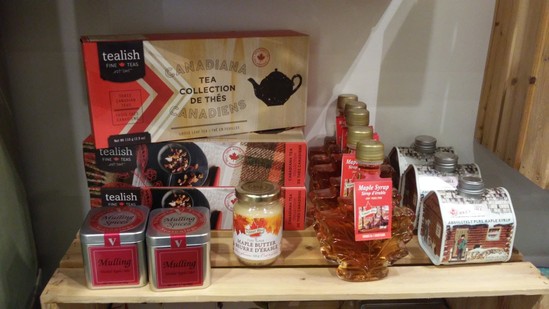 On Elgin Street there is a store in which you lose the notion of time. Once you enter, you forgot the other activities that you have to do, due to each object envelops you and catches you.
Read full story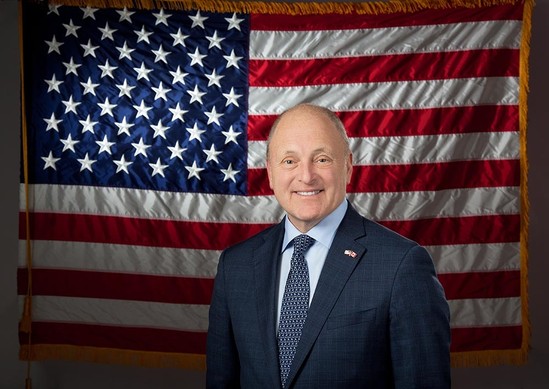 The United States Ambassador to Canada, Bruce A. Heyman, arrived in Ottawa last summer and has been...
Read full story
Comments (0)
*Please take note that upon submitting your comment the team at OLM will need to verify it before it shows up below.