Sweet Montreal
Macaroons from Maison Christian Faure, photo courtesy of Maison Christian Faure.
It's a little known fact that Montreal is home to some of Canada's best restaurants and chefs, including world-renowned chocolatiers and pastry makers. This is great news for anyone who, like me, has a giant sweet tooth. In the name of journalism, I decided to dig deep into Montreal's chocolate scene by dining in and touring around the city's best and most delicious cafes, restaurants and pastry schools.
I began my sweet adventure travelling by rail. The train arrived in Montreal late in the afternoon and I was soon swept off to check into the Sofitel Montreal Golden Mile, a beautiful luxury hotel located in the heart of downtown Montreal and at the foot of Mount Royal Park. A concierge greeted me upon arrival and gave me a welcome package from Tourisme Montreal. The rest of the hotel staff was incredibly kind and welcoming, and I immediately noticed that the hotel's décor was contemporary and chic. My room at the Sofitel took me by surprise with its spaciousness, and hotel staff even provided me with some bonbons in my room to jump-start the tour. After winding down for a few hours, I was off to Montreal's famous Boulevard Saint-Laurent to dine at Juliette et Chocolat.
The menu at Juliette et Chocolat is, in a word, astounding. The restaurant serves up chocolate in pretty much everything… waffles, crêpes, fondues, ice cream bowls and a huge assortment of hot chocolates. I chose their Marshmallow Madness hot chocolate to sample, and it did not disappoint. Topped with handmade marshmallows and made with milk as well as dark and white chocolates, the drink was rich and hit the spot. The menu also extends to the savory side of things, too, in the form of a delicious selection of buckwheat crêpes. With its warm atmosphere and delightful hosts making you feel right at home, Juliette feels like the perfect place for a romantic date night or to catch up with old friends.
After a peaceful night's sleep, I was ready to take on a day full of touring Montreal chocolatiers. My guide, Tourisme Montreal's Hugo Leclerc, picked some unique places to sample delicious treats and to learn a bit more about chocolate along the way. The first stop on the tour was Chocolats Privilège. Located in the Atwater Market, the artisanal shop has been a Market staple for the past three years, selling handcrafted truffles, ganaches and pralines. Four other locations, and a production workshop, can be found around Quebec. Chocolats Privilège is also a bean to bar shop, meaning that selections of chocolates sold in the boutique store are made from beans imported from Mexico. Once these beans are cultivated, they are shipped to the store, and the chocolate is made in the back of Privilège's Atwater store. The location also offers initiation to chocolate classes, giving the public a taste of the work that goes into getting a bean and making it into a bar.
The next stop on the tour was the charming Chocolats Andrée. Family owned and operated since its opening in 1940, Chocolats Andrée offers delicious hand-dipped gourmet high-end goodies. From classics, to creams, to choc-fruits, to nutty delights and modern-vintage reclaimed flavours, Chocolats Andrée boasts a long list of treats. Andrée's history is as unique as the chocolates it serves; the store opened during the Second World War by sisters Madeleine Daigneault and Juliette Farand and it quickly became known for its commitment to quality products. Considered an institution in its Park Avenue neighborhood, the boutique has also been using the very same tools and methods over the past seventy years, making Andrée a true classic.
After saying goodbye to the ladies at Chocolats Andrée, it was on to our next stop. Best known for its hot chocolates, waffles and brownies, Suite 88 Chocolatier is a quiet escape from the bustling city. Launched in 2005 by Montreal chocolatier Gerson Vineberg, Suite 88 offers a large selection of sweets ranging from their above signatures, to chocolate dipped Oreos and pretzels, to gelatos and cakes. Suite 88 provides a comforting and quaint atmosphere for both the young and the young at heart. Colourful flowers decorate the modern space, and contemporary red leather club chairs and benches fill the store's lounge section. Suite 88 is the perfect place to kick back and relax with a rich specialty hot chocolate and a fluffy waffle after a busy day wandering around Westmount.
Next up on the itinerary was lunch. La Fabrique Arhoma is a sweet 24/7 boulangerie that is humming with locals and tourists alike. Breads, cheeses and pastries line the shelves, all just begging to be nibbled on. The back of the store boasts a large production room for its cakes and pastries, while another workspace is used as a bakery workshop with bakers hard at work. You can watch all of the hustle and bustle through large windows that give customers a behind the scenes peek into the production side of things. Visitors to Arhoma are also in for a sweet treat, as it has recently developed its very own sweet signature: the Exactly 72.7% Arhoma Chocolate Bar. After chowing down on a delicious smoked turkey sandwich, it was off to L'Académie du Chocolat to learn the ropes of chocolate making.
Upon arrival at L'Académie, I was introduced to technical advisor and teacher Chef Philippe Vancayseele. Chef Vancayseele is a seasoned pastry chef from Belgium and was more than happy to take on the challenge of teaching an unskilled journalist like myself some tricks of the chocolate trade. L'Académie provides pastry, confectionary and baking courses that are available for professionals and beginners alike. Located near Montreal's Rosemount borough, the facility houses a tasting center, a classroom and a huge kitchen. After being given a quick crash course in the science-side of chocolate making, it was time to get to work. Chef Vancayseele provided a demonstration on how to make the perfect diamond-shaped chocolate with a tasty hazelnut filling, making it look effortless. I can assure you that, for a beginner, the process is anything but. After a few tries, I made the shell for my bonbons with milk chocolate by using the school's tempering machine. The shells were then put into the refrigerator to cool, and Chef Vancayselle whipped up the hazelnut filling. After ten minutes, the chocolates were ready to be piped with filling, put back into the refrigerator, and then closed by using the tempering machine yet again. The process took about two and a half hours, and the results were amazing: a box of chocolates that I had made with my own two hands.
After saying au revoir to Chef Vancayseele, it was on to dinner at the recently openedRestaurant Chambre à Part. Located on Rue Saint-Denis, Chambre à Part is full of vintage décor, from its mix of exposed brick walls and flowered wallpaper, to its rustic seating and beautiful table arrangements. Chambre offers an impressive list of wines and cocktails, along with seafood, fish, meat and vegetable dishes. A cheese platter offering some local cheeses was particularly delightful, and the restaurant served as a great end to a very busy and chocolate-filled day.
My final day of activities called for yet another cooking lesson, but this time at Renoir, Sofitel's high-end restaurant. Award winning pastry Chef Roland del Monte provided two quick and easy lessons in chocolate mousse and chocolate jam making, and stressed the importance in measuring ingredients accurately before baking. After the morning lesson and lunch at Renoir, I was given some free time to wander around Old Montreal before a farewell dinner at Maison Christian Faure.
Maison Christian Faure is located in the heart of Old Montreal. Boasting a pastry school for professionals (as well as half-day classes for beginners), Maison Christian is a beautiful shop and restaurant that is famous for its passion fruit tart. Dinner consisted of a few surprises: foie gras topped with cacao and ox cheek topped with a special chocolate sauce, accompanied by vegetables and mustard ice cream. Dessert also proved to be impressive: a delectable tray of macaroons, cakes and pastries.
With a long weekend of massive indulgence under my slightly loosened belt, I boarded the train and headed back home to Ottawa, with a new appreciation for the hard work and tireless effort that goes into making delectable chocolate. With so many goodies around the city, it's safe to say that Montreal just may be the chocolate capital of Canada.
Recommended Articles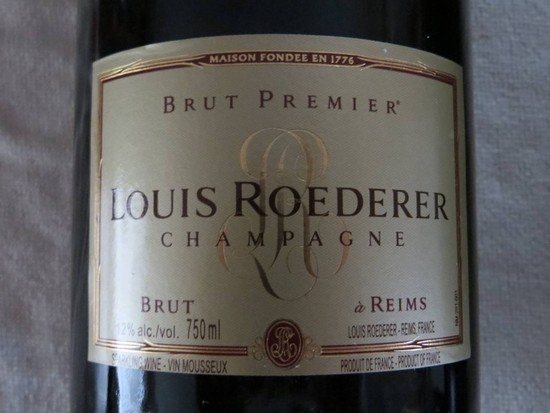 Many of you probably started the year with a glass of bubbly… many even went as far as to blow the...
Read full story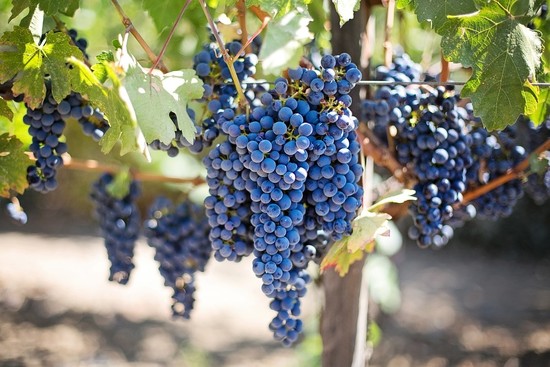 This weekend's Vintages release showcases an exciting selection of well-crafted wines from all o...
Read full story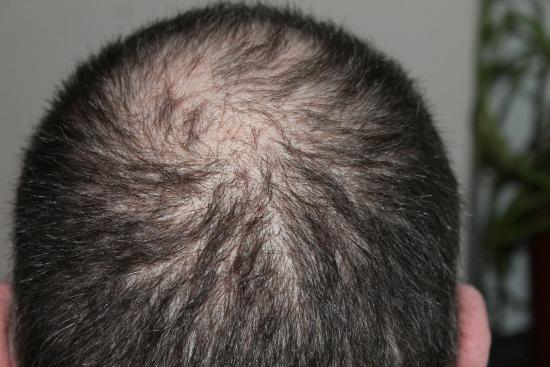 Hair loss is something that a lot of men are trying to fight today.
Read full story
Comments (1)
*Please take note that upon submitting your comment the team at OLM will need to verify it before it shows up below.