Tank & The Bangas' Not So Overnight Success
Ottawa Life's Festival City Series is back! We'll provide a unique look at some of your favourite events.
We'll go beyond the music with artist interviews, volunteer profiles, concert reviews and spotlights on
the tastes, sights and sounds of the festival season.

Your city! Your festivals!
Like a good sunscreen, Ottawa Life has you covered.
---
Photos by Gus Bennett Jr.
Tank and the Bangas are about as atypical as it gets. Through their ten or so members they blend funk, soul, hip hop, rock, spoken word and more, often in the same song. Fronted by ecstatic vocalist Tarriona "Tank" Ball, they sweep through their various styles with energy and a strange dynamic hit that's hard to put a finger on. After winning NPR's Tink Desk Contest series, the band's career has completely changed from their humble mild attention. We caught up with Ball ahead of their festival stealing show at CityFolk on Sunday, to talk about the album they're working on, their life-changing time with NPR and how they found themselves between Pikachu and Norah Jones.
Owen Maxwell: So how did you get involved in the NPR Tiny Desk contest and how has it changed things for you guys since winning?
Tarriona "Tank" Ball: When we won Tiny Desk, they came and met us at the airport, everything started moving incredibly fast. It felt like a win not only for ourselves but for them as well, since we found each other. Bob Boilen kept telling us "You're life's about to change." I remember not taking it all in at the time, but after the concert we did with them life started moving really fast. He was absolutely right.
Do you think having a DJ dad helped spark your creativity as a child?
My dad was always singing as well, the one person I remember him playing and sounding like the most was Stevie Wonder. That was a huge influence. Thinking about my childhood with him, we would go fishing and he loved Stevie Wonder. I remember having a crazy day out in the UK, and I went out one morning for a walk and grab a coffee. Stevie Wonder came on in this small hotel and I just instantly felt like my dad was there having coffee with me
I think what stood out immediately about your sound was not only how dramatically you bring genres together but how you manage to make it flow, is this often a challenge to keep together?
It's just so natural. Everybody shares their commonalities, talks about their differences, and we make music with those differences and commonalities. So when we try to make those sounds it comes so naturally. One of us is from Baltimore and one of us is from Alabama, most of us are from different parts of New Orleans. We can all understand what each of us is talking about because we can respect the differences, and that's what makes people people.
Do you ever worry that it might become inaccessible with all the movement around these genres?
It's just going to happen as far as I'm concerned. I'm just worried when have people that try to put you in a category. Because I'm black people automatically assume it's going into R&B, that's not really what the music is. That's what gets me, assuming what the music's going to be without hearing it. Growing up with so many influences it's obviously going to come out in our music. Hopefully people understand that like with the greats, you can't just put them in a box. Like Michael Jackson, like Kendrick Lamar and some of my favourite bands, you just enjoy it because it's dope.
Has your rapid upswing of followers been hard to keep up with?
If it gets to be too much, I'll probably say it. It feels pretty natural right now because we love touring, and we've always been doing this. Always travelling trying to make it to sound check on time. We saved up so we could live in the UK for three months on our own. The difference is now we're actually getting paid to do it. The only thing that's crazy these days is I'm doing way more interviews than I've done in my whole life.
You also recently performed an interpretation of 'Alice Lost' that featured Norah Jones?
That was one of the coolest shows ever. It had a purple piano, smoke, ballerinas, Trump and Hillary masks, a Pikachu, a bear and Norah Jones. It was something I would love to see again, not playing again, it took too much energy. It's the type of place that boosts your creativity and it was magical.
How did Jelly get involved with the latest Arcade Fire record?
I didn't know about that. Jelly is an independent contractor, so right now she's singing with somebody else but she sings backgrounds for me. When we're together we're together, but when we're not I can't keep track of everything she's doing because she does a lot of things. I need to ask her that question about Arcade Fire.
How's work on the next album going?
Once we're actually in the studio, hammering it down I can give you a definite answer. Right now it's tying up loose strings with the writing process, later on I can really go in depth on the day-in-day-out of the studio.
Recommended Articles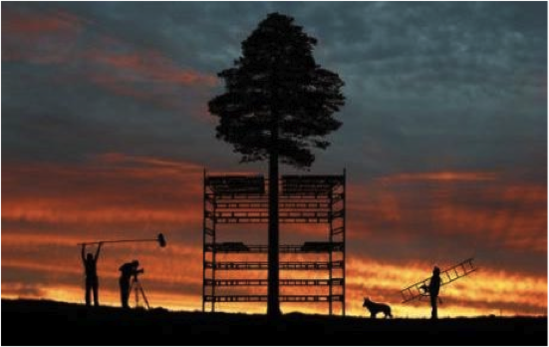 Strange things occur in the woods of northern Sweden. That's the media teaser for Swedish movie Th...
Read full story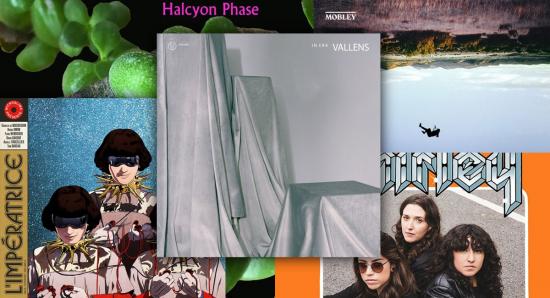 Frank Smith and Phillip Victor Bova's latest release, plus four more!
Read full story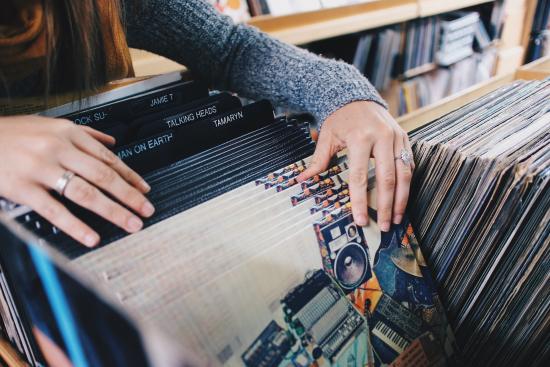 You aren't just selling your music. You are also selling you.
Read full story
Comments (0)
*Please take note that upon submitting your comment the team at OLM will need to verify it before it shows up below.