Arts & Events
The 2010 Capital One Just For Laughs Comedy Tour Announces 10th Anniversary Line-up and Tour Dates
The 2010 Capital One Just For Laughs Comedy Tour Announces 10th Anniversary Line-up and Tour Dates
The 2010 Capital One Just For Laughs Comedy Tour
Announces 10th Anniversary Line-up and Tour Dates
October 19 to November 14
Special Guest, International Award-Winning Comic, Jeremy Hotz
with Host Frank Spadone
Featuring Robert Kelly, Gina Yashere and Ryan Hamilton
Toronto, September 8, 2010-The Capital One Just For Laughs Comedy Tour celebrates its 10th anniversary with a hilarious line-up of hot comics. The tour launches on October 19 in Saint John, New Brunswick and will entertain comedy fans in cities across the country until November 14 when it ends in Surrey, British Columbia.
"Over the past 10 years we are proud to have introduced so many great comics from around the world to Canadian audiences, and will continue to do so in the future," said Christine Melko Ross, VP Operations & Business Affairs of Just For Laughs. "We are especially excited about the incredible line-up of comics taking part in our 10th anniversary tour."
Jeremy Hotz, Canada's unhappiest comedic star, joins the tour as a very special guest, following the success of his sold-out Canadian theatre tours, "What A Miserable Tour This Is...." and "It's the Most Miserable Time of the Year". Italian-Canadian comic Frank Spadone, who acts as host of the tour, has played to sold-out crowds in both Canada and the US with his one-man show, Frank Spadone ˆ The Best for Now, as well as Just For Laughs tours including "Wiseguys: The Italan Comedy Show" and "The Ethnic Heroes of Comedy".
"Through our sponsorship of the comedy tour, we are able to connect with Canadians in a fun and unique way," said Clinton Braganza, Senior Director. Brand and Marketing for Capital One Canada. "We look forward to the laughs this year's line up of talented comics will bring to audiences across the country, and we'd like to congratulate the Just For Laughs Comedy Tour on ten successful years."
The tour also features Robert Kelly, who currently plays Louis CK's brother (Robbie) on the new television show Louie, Gina Yashere (Ya-sheer-eh), the first British comic to appear on HBO's Def Comedy Jam, and Ryan Hamilton, who can be seen in the 2010 edition of Last Comic Standing and as a featured comedian on Caroline Rhea's upcoming Showtime special: Caroline Rhea Presents.
The Capital One Just For Laughs Comedy Tour will be stopping at the following locations:
Tuesday 19-Oct-10 Saint John, NB Imperial Theatre
Wednesday
20-Oct-10 Moncton, NB Capitol Theatre
Thursday 21-Oct-10 Moncton, NB Capitol Theatre
Friday 22-Oct-10 Charlottetown, PEI Confederation Centre for the Arts
Saturday 23-Oct-10 Halifax, NS Rebecca Cohn Auditorium ˆ Dalhousie Arts Centre
Monday 25-Oct-10 St. Johns, NL Arts & Culture Centre
Wednesday 27-Oct-10 London, ON Centennial Hall
Thursday 28-Oct-10 Hamilton, ON Hamilton Place
Friday 29-Oct-10 Ottawa, ON National Arts Centre
Saturday 30-Oct-10 Toronto, ON Massey Hall
Tuesday 02-Nov-10 Winnipeg, MB Centennial Concert Hall
Wednesday 03-Nov-10 Regina, SK Conexus Arts Centre
Thursday 04-Nov-10 Saskatoon, SK TCU Place
Friday 05-Nov-10 Edmonton, AB Francis Winspear Centre for Music
Saturday 06-Nov-10 Red Deer, AB Red Deer Memorial Centre
Sunday 07-Nov-10 Calgary, AB EPCOR Centre's Jack Singer Concert Hall
Tuesday 09-Nov-10 Victoria, BC McPherson Playhouse
Wednesday 10-Nov-10 Victoria, BC McPherson Playhouse
Friday 11-Nov-10 Kelowna, BC Kelowna Community Theatre
Saturday 13-Nov-10 Vancouver, BC Centre in Vancouver for Peforming Arts
Sunday 14-Nov-10 Surrey, BC Bell Centre for the Performing Arts
TICKETS GO ON SALE MONDAY, SEPTEMBER 13 AT 10 AM.
For all the information you need, including where to buy tickets and prices,
visit http://hahaha.com/comedytour
For press materials visit http://touring.hahaha.com/press-room
About Capital One
Located in Toronto, Ontario, Capital One has offered Canadian consumers a range of competitive MasterCard® credit cards since 1996, when the company first introduced the Platinum MasterCard® in Canada. Capital One Canada is a division of Capital One Bank, a subsidiary of Capital One Financial Corporation of McLean, Virginia (NYSE: COF).
About the Just For Laughs Group
Founded in 1983, the Just For Laughs Group's growth is concentrated on four major focal points: Festivals (in Montreal, Toronto, Chicago and Paris); television production (most notably Gags, seen in 135 countries and on 95 airlines); live shows (Canadian tour dates for Jerry Seinfeld, Jeremy Hotz, John Pinette, Louis C.K., the Capital One Just For Laughs Comedy Tour, North American dates for Family Guy Live!, Arturo Brachetti's show Change in London); and talent management. Its inaugural Montreal Festival 27 years ago is now the world's largest and most prestigious comedy event, welcoming 2 million people each summer. The Group has offices in Montreal, Paris, Los Angeles, Toronto and London.
Media Contact:
Vanessa Andres, Holmes Creative Communications, vandres@hccink.com; 416.628.5612
Recommended Articles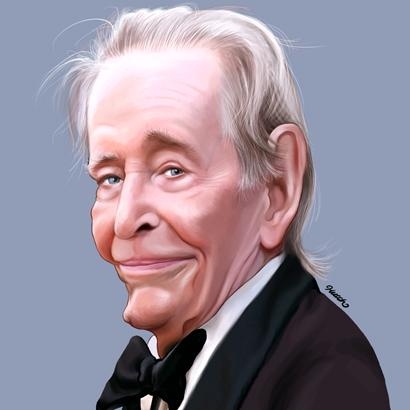 Peter O'Toole! The mad Irish genius of purely poetic obsessions whose lyricism lifted the ingredie...
Read full story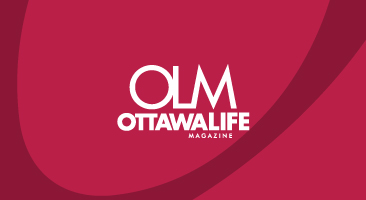 Landscape painter and Ottawa resident Margaret Chwialkowska has recently been honoured with Brushsto...
Read full story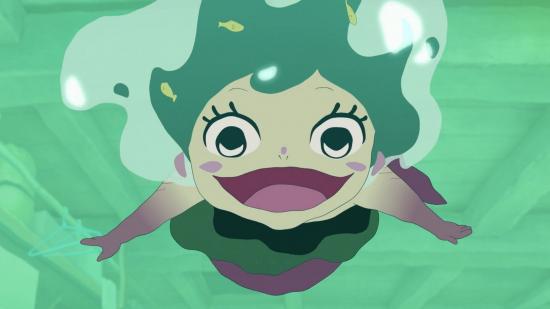 Get ready because today the Capital becomes Toon Town again!
Read full story
Comments (0)
*Please take note that upon submitting your comment the team at OLM will need to verify it before it shows up below.