The Best and Worst Movies of 2021
2021 was a great year for movies. At the box office? Not so much, as we were in a pandemic, but in terms of quality films, I was very impressed.
As I was assembling this list, I realized there aren't a lot of movies that I really disliked. I had a hard time shortening the list to ten as I found, this year, some filmmakers were able to take advantage of a modified world and use it to get their creative juices flowing.
Let's start with those.
Best Movies that Took Advantage of Pandemic Cinematic World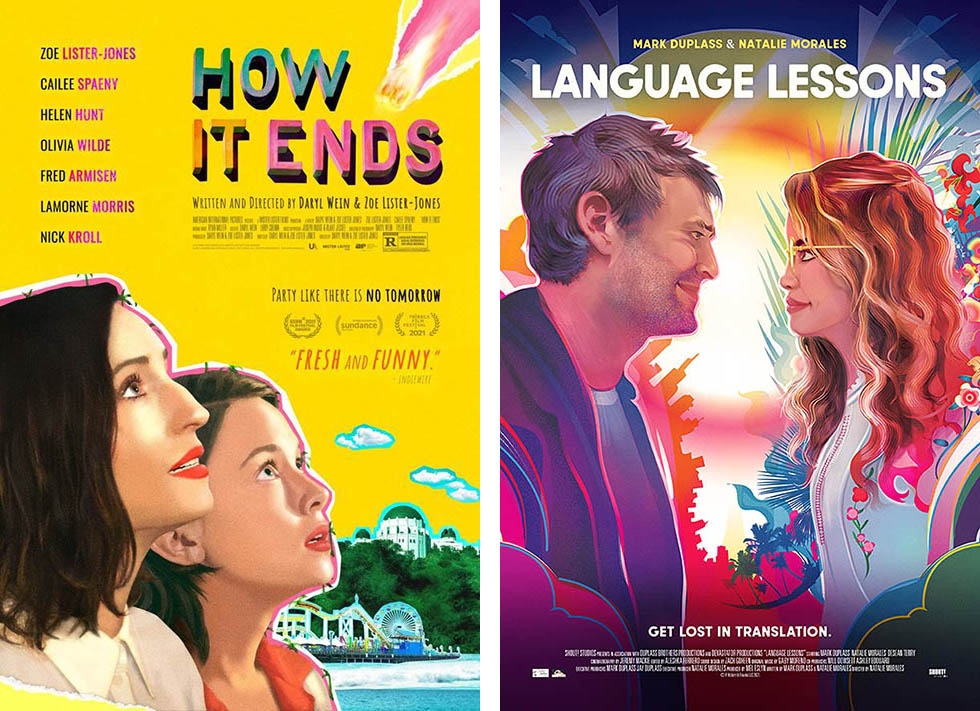 Ok, I must work on that title. Now, there were several movies that were made with the pandemic in mind (Locked Down) but these two were brilliant.
---
How it Ends – directed by Zoe Lister-Jones
The concept of the movie is simple, the end of the world is about to happen, and Liza (Lister-Jones) spends the day walking through LA and on her travels, she keeps bumping into people from her past (all played by Hollywood cameos).
This isn't a big-budget film, but it doesn't need to be. It's extremely creative and very enjoyable.
---
Language Lessons – directed by Natalie Morales
What a great movie with an intelligent concept. Adam (Mark Duplass) is learning Spanish from Carino (Morales) and their lessons all take place over….wait for it….ZOOM! Genius!
I'm a broken record but I've been saying this is a time for creators to create and you don't need a huge budget to do it. This movie was very touching and sweet and Morales took the state of our world and turned it into a cinematic opportunity. The result: a very sweet and moving film.
---
The Worst 5 Movies

These five movies were bad . . . real bad. I am here to tell you I took the bullet for us. I saw this so you don't have to.
You're welcome!
5. The Woman in the Window – directed by Joe Wright
After reading the book that the movie was based on, I was really excited about the film. . . but don't read a book and see the movie! It usually ends in disappointment. It doesn't have to (Harry Potter comes to mind) but, it sure did here! Maybe Potter can cast a spell on me and make me forget I saw this.
---
4. Hypnotic – directed by Matt Angel and Suzanne Coote
This movie was a disappointment from the word 'go'. A woman decides to try hypnotherapy and then strange things start happening. I wonder if she has a sketchy doctor? Well, if you watch the trailer, you know the answer. Heck, if you see five minutes of this movie you know the answer. Netflix seems to feel that Kate Siegel needs to be cast in all thing's horror. I don't have an issue with her, but this project, not even she could save it.
---
3. Are you Happy Now? – directed by David Beinstein
Marriage solves all right? That seems to be the main question of this movie. But along the way we meet characters we truly don't care about. Am I happy now? Well, I was happy before the movie started, and very happy when it ended!
---
2. Intrusion – directed by Adam Salky
Intrusion is pure-gar-bage. The entire movie is in the trailer. Beyond that it is extremely predictable.
"Freida Pinto, can we talk? You are a decent actress, and you need to fire your agent. You were in Slumdog Millionaire. Act like it. Don't agree to these projects. You're better than this!" — Sincerely, Keith
If you see Intrusion, I am jealous. I wish I had that kind of time to waste.
---
1. Paranormal Activity Next of Kin – directed by William Eubank
Paranormal Acitivity 1 and 2 were great, and I love part 3. The rest were just ok. They took a break from the franchise and are back with this 98-minute time sucker. There is nothing new here, it simply regurgitates what we have seen before. This movie doesn't complement the series but insults it. What makes this film the worst of 2021 is that there was a built-in model that worked . . . and Eubank still ruined it.
It's like you get a recipe to make a cake. The recipe was handed down from generation to generation but you decide to remix it and pour in dog food and three pounds of salt. The result is a disgusting mess or in this case, Paranormal Activity: Next of Kin.
---
Ok, let's get to the great. I proudly present:
The 10 Best Movies of 2021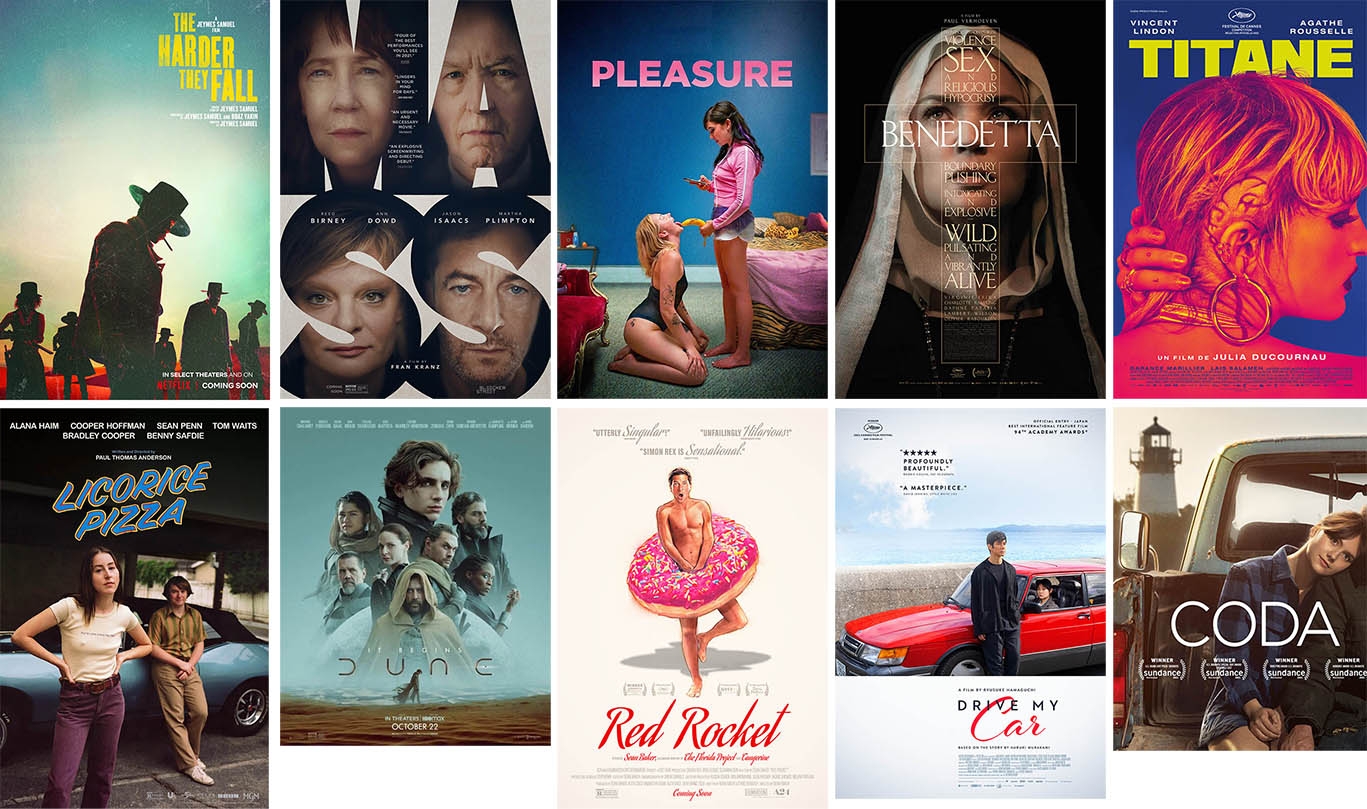 10. The Harder they Fall – directed by Jeymes Samuel
We don't get a lot of westerns, at least not a lot of memorable ones. This film has all the necessary ingredients: a legit baddie (Idris Elba) a flawed hero (Jonathan Majors) a great supporting cast (Regina King, LaKeith Stanfield, etc) and a solid plot. I thoroughly enjoyed this film.
---
9. Mass – directed by Fran Kranz
Gun violence in the US and quite frankly the world is something we constantly see. This movie take it from a different point of view. We meet two sets of parents at a neutral location and the entire movie they talk about a tragedy. It's sometime in the film before we know which parents are the ones of the victim and the ones of the perpetrator. That is only part of the genius of this film. This film was a masterclass in acting by Jason Isaacs, Martha Plimpton, Ann Dowd and Reed Birney.
---
8. Pleasure – directed by Ninja Thyberg
This movie has been at multiple film festivals but hasn't had its general release, yet it still deserves placement on this list.
Ninja Thyberg has crafted such an intriguing film. It tells the story of a woman who has one dream, to be the next big adult film star. With unprecedented access to the industry, this film shows that the adult film world and the 'regular' world has more in common than we think, or want to acknowledge. This isn't an easy watch nor is it the type of movie I need to see again and again but it's extremely impressive and the duo of Thyberg and her lead actress, Sofia Kapell, are one of the best dynamic duos of the year.
---
7. Benedetta – directed by Paul Verhoeven
I confess that I really like Virginie Efira. Her performance in this film continues her trend of solid roles—Efira previously teamed up with Verhoeven on Elle. Benedetta is a very solid film as we explore forbidden relationships in the 17th century.
---
6. Titane – directed by Julie Ducournau
There is absolutely nothing cookie cutter about this film, it is one of the most original movies of the year. We have a serial killer, a man looking for his long-lost son and yes . . . this is the one where a woman has sex with a car . . . not in a car . . . with a car. The result . . . cinematic brilliance. Titane won the Palm D'or at the Cannes Film Festival, and if you have an open mind you will truly appreciate this film.
---
5. Licorice Pizza – directed by Paul Thomas Anderson
Stars will be made by this movie. Anderson has done a fantastic job casting Alana Haim and Cooper Hoffman in the film. The title is bizarre but the movie isn't.
In the film, we meet a child actor who can 'talk-the-talk' and a young woman who just wants more. Put them together and you get a very sweet film where the bigger-name supporting cast don't outshine Haim and Hoffman.
Every year we seem to get a film about Hollywood and this year it's Licorice Pizza.
---
4. Dune – directed by Denis Villeneuve
Going into this movie I thought that 'thee' IMAX director was Christopher Nolan. I no longer feel that way. Denis Villeneuve has taken the title with this film. This is a cinematic masterpiece but unlike Tenet, we can understand what they are saying.
Dune had a lot of hype around it . . . and it delivered. Whether you were a fan of the book or just love having a great theatrical experience Dune delivers.
---
3. Red Rocket – directed by Sean Baker
If Villeneuve is 'thee' director of IMAX, Baker must be the director who connects with the human spirit. This is a beautiful film. It tells the story of a washed-up adult film star who moves back to his small Texas town and tries to fit in while still having goals of a better life.
The film shows that The Florida Project wasn't a fluke, and that Baker can connect with humanity in ways that other directors don't seem to.
Simon RFex delivers his best performance in a film that shouldn't be missed.
---
2. Drive My Car – directed by Ryusuke Hamaguchi
This is an incredibly sweet film. We meet a theatre director whose life is upended as he deals with loss. This film explores so many different themes and does it very well. The film is three hours long but doesn't feel like it. Hamaguchi takes his time and explores these characters.
Drive My Car is another reminder of the high level of films that are coming from the Asian market.
---
1. CODA – directed by Sian Heder
I first saw this film in January, it was ninth movie I saw in 2021. At the time of writing, I have seen 244 movies but CODA still stands out. CODA (children of deaf adults) is such a beautiful film. Ruby (Emilia Jones) is the only hearing member of her family of four and she grapples with being there for her family while she has aspirations of her own that would take her away from her family. I love this movie so much: I love that explores a group of people we usually don't focus on; I love how relatable Heder makes all the characters in this film; Most of all, I love that a film which premiered in January, at the Sundance Film Festival, has stayed with me all these movies later.
Movies like CODA don't come along very often and this was by far the best movie of 2021.
Recommended Articles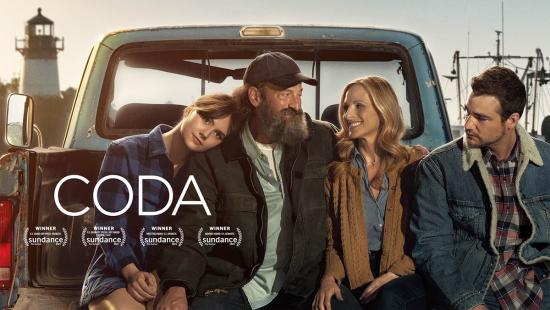 Launching on Apple TV plus today, this just might be one of the best films of the year.
Read full story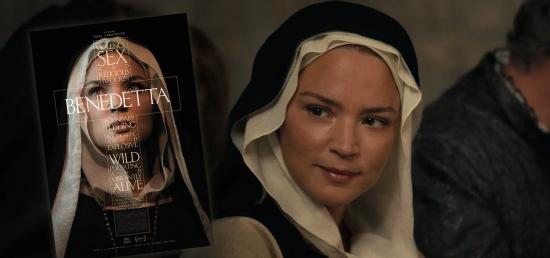 Benedetta premiered at the Cannes Film Festival in 2021 and is now getting its general release.
Read full story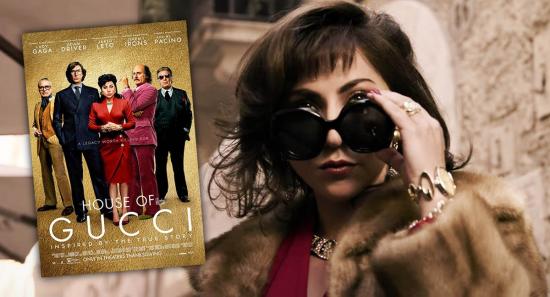 Lady Gaga will blow you away with her performance as Patrizia Reggiani in the rag-to-riches drama about the Gucci family.
Read full story
Comments (0)
*Please take note that upon submitting your comment the team at OLM will need to verify it before it shows up below.