The best home security systems that offer peace of mind
After years of application-enabled significant changes, the home security industry is flourishing and thriving. Together with professional monitoring security systems that have been established for decades, there are a newly built low-cost and affordable DIY (do-it-yourself) systems that you can set up yourself.
Also, equipped with video doorbells, smart locks, and security cameras that are worthy investments. Big companies such as Google and Amazon want some of the action, as well. Of course, it is a lot to take in, and the home security providers nowadays don't always make it simple to compare security systems.
And this is where we can help you. In this article, we've rounded up some of the best home security systems that guarantee to automate your entire home and provide you smart gadgets such as video doorbells. So, take a read!
Brinks Security System
One of the oldest home security companies in the United States is Brinks, founded in Virginia in 1859. It began as bullet-proof trucks to convey essential goods, and now it is known as Brink's Home Security today.
The products and services offered by Brinks are available in about 100 countries. According to their website, it takes at least 30 seconds for Brinks to receive alarm alerts. Thus, Brinks can quickly answer alarm alerts because of the advanced monitoring technology that is engaged in all Brinks systems.
Moreover, the Brinks home security system offers easy DIY installation, optional 24/7 professional monitoring, and integration with Google Assistant. No wonder why this security system is loved by many.
So, the question is how Brinks security system works? With this security system, you can disarm or arm your system using the mobile application or the touchscreen control panel that's integrated with Google Home and Amazon Echo.
The Brinks home security system utilizes three modes. These are Disarm, Arm-Away, and Arm-Stay. Also, the control panel enables you to include as many as 119 controllable gadgets and manage them.
Every time you arm and disarm your security system, you'll need to use a passcode. Additionally, you can manage these core functions with a keychain remote.
Frontpoint Security System
Why is the Frontpoint security system loved by many users? Well, for many reasons. One reason is because of it's incredible customer service. Frontpoint's dedication to high customer satisfaction can be seen at every stage. For sure, you'll be impressed with the attention to detail of the sales representative.
Moreover, the DIY installation process of Frontpoint is user-friendly. Since it is a wireless system, there is no drilling involved to operate a phone line. Thus, making the process less intrusive and nosy.
Another good thing to note about this security system is that you can see the equipment and monitoring pricing on the website very clearly, plus contract requirements and add-on options.
ADT Security System
ADT is trusted by millions mainly because it's been established decades longer than other companies. Also, it has about six million subscribers, and its logo is an obvious warning to would-be thieves.
There's an extensive array of equipment options that you'll love. You can select either a classic keypad command center or a tablet-like touchscreen control panel for your system's hub. Additionally, ADT offers advanced video technology, for instance, security cameras that start recording when a door is opened. Plus, you can view real-time footage remotely from your smartphone.
Most of the higher-end options of ADT are customizable. There is a vacation mode that turns lights on and off to create the illusion that someone is home, keeps a steady temperature, and arms the system.
Vivint Security System
Vivint has been in the business since 1999. It's well-known for its most advanced technology. In particular, people like the automation features offered by the company. Other systems provide some basic features. However, the features provided by Vivint were the simplest to use.
With the mobile application, Glance display, or SkyControl panel, you can have two-way conversations via your security cameras, turn your lights on or off, and adjust the temperature on your thermostat.
Moreover, for those who are devoted to upping eco-friendliness or the ultimate smart home, there is Vivint Solar. So, if you want to build a fully smart home, then solar panels can aid you in offsetting the energy use in an environmentally-friendly way.
Takeaway
With the influx of security options available today, it can be challenging to find the best one that will meet your needs. Thus, you must research what packages and features you want before you call a purchase. Still, consider the advice from the sales representative.
Moreover, do explore professional and DIY installation to determine which process is fitting for you. Also, you must understand your home automation requirements and be sure to research home automation protocols to know which will work best for you.
Photo:Gerd Altmann, Pixabay
Recommended Articles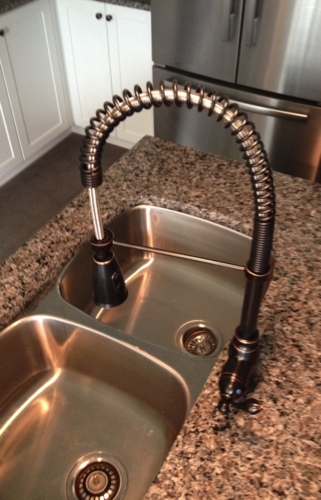 You will need: •     a fabulous new faucet •     an adjustable wrench •     a pair...
Read full story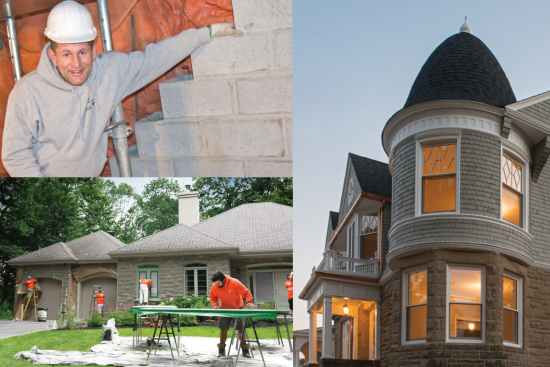 Take advantage of the summer sunshine and long hours and get to work some serious summer maintenance.
Read full story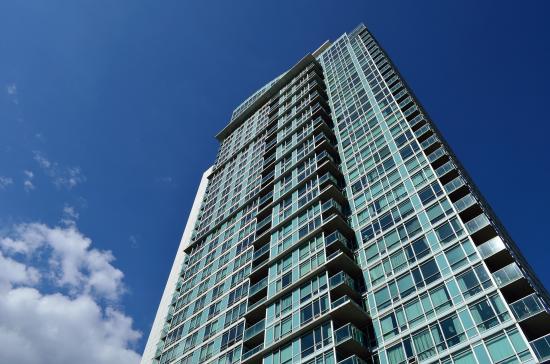 Whether you're buying your first home or are downsizing to a condo, figuring out your lending options can be the trickiest part of condo ownership. Luckily, we've collected all the information you could need when it comes to being able to purchase that perfect new home!
Read full story
Comments (0)
*Please take note that upon submitting your comment the team at OLM will need to verify it before it shows up below.