The Great Works of Marisa Gallemit
"Big Red." Photo courtesy of Jackpine
Marisa Gallemit is a bilingual woman of color, a visual artist and she can make a mean 'Old Fashioned' upon request.
Always fascinated by visual language, Gallemit studied film theory at Carleton University, and has also studied film production at the prestigious New York Film Academy.
Gallemit stumbled upon her unique creative vision while owning a bike shop. She loved to change flat tires for customers, but noticed that the flat tubes would be discarded week after week.
Gallemit decided to put the tubes to use, and this was the beginning of Gallemit's love story with bike tubes and the unconventional as pieces for her art. Gallemit has since used bike tubes to make over a dozen bike tube feathered wings.
Deconstructing discarded items is what Gallemit does best. In the past, she had used her old student films, her wedding dress, a friend's tuxedo and debris from past relationships as items for her work.  
"I am into the notion that objects are imbued with life, and I am trying to tap into that inherent material energy when I make things," Gallemit says.
Gallemit says that her art is autobiographical, serving as a snapshot of her life when they were conceived.
Gallemit's recent installation, the Cheerleader Project, was shown at Nuit Blanche Ottawa+Gatineau, as well as the Ottawa Art Gallery. The project was born out of an attempt to shake off a creative dry spell that Gallemit had experienced. Gallemit explains that the piece became a physical representation of her reclaiming her artistic imagery.

Materiality is the drive behind Gallemit's work. Gallemit describes the items she uses as ones that are products of a modern, industrialized, and consumer society. Gallemit hopes that her deconstruction and reconstruction of these materials can serve as a reminder of unrestraint and ease.
Inspired by female artists such as Rebecca Horn, Sheila Hicks, Ruth Asawa and Ursula Johnson, Gallemit loves artists who use fibre and sculpture in astonishing ways.
One look at Gallemit's art, and you can see that Gallemit loves using objects in astonishing ways, too.
Gallemit is fond of Ottawa and the dedicated and supportive artists who call it home.
"I feel deeply committed and engaged with our community here. It's a challenge being an artist in a (by-and-large) conservative government town, but despite that there is a wealth of big talent here. And more than that there is a lot of heart."
From the artist run-centers and jam spaces to Ottawa's large galleries, Gallemit says that she feels lucky to live in an area that provides opportunities to learn and grow.
Gallemit admires a wide variety of local artists, including visual artists Drew Mosley, Rémi Theriault, Amy Thompson, Melanie Authier, and Maura Doyle, to filmmakers Travis Boisvenue, Michael Ostroff, Ariel Smith and Lesley Marshall.
Currently, Gallemit is working on a public art installation for the City of Mississauga with Michael Simon and Taline Jirian for late November. The installation involves over 50 oak trees and 50,000 feet of parachute cord. It is Gallemit's biggest project to date, and is sure, as always, to amaze.
You can find more information about Gallemit by visiting her website.
Recommended Articles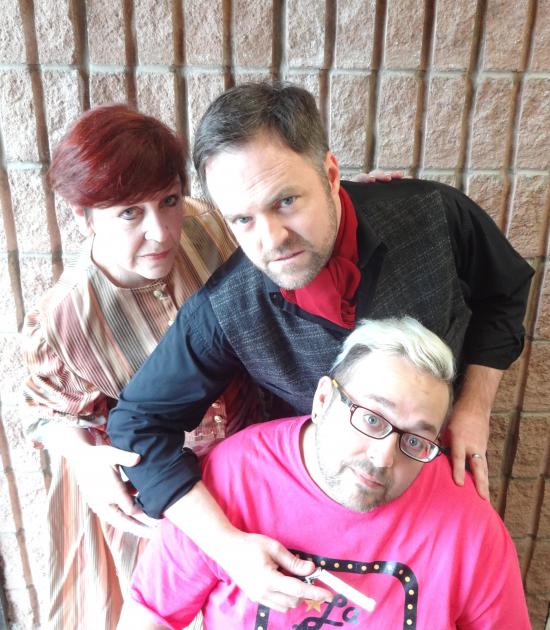 Bloody murders, self-mutilation, cannibalism and haircuts are not your typical fare for a musical but, since 1979, Sweeney Todd has brought put the barber in many a barbaric night of theatre. Nearly 40 years later and the blood is still quite fresh on the straight razor. Anyone fancy a shave or, perhaps, a meat pie?
Read full story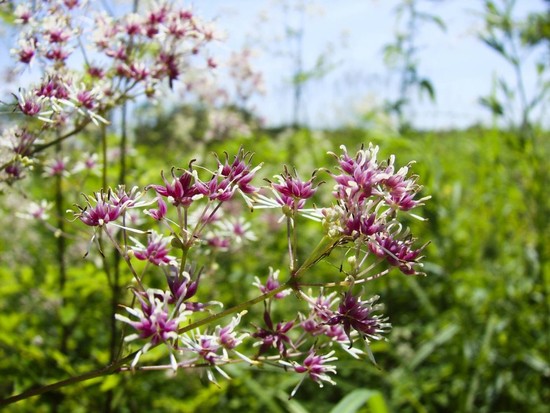 National Wildlife week has officially begun. To kick things off, the City of Ottawa is hosting the...
Read full story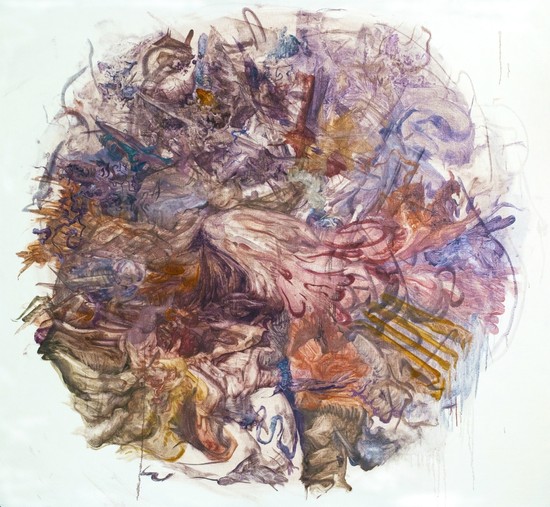 "Toxoplasmic Encephalitis," Oil on Linen, 127 x 132, 2015. If you stepped into Jordan Clayton's st...
Read full story
Comments (0)
*Please take note that upon submitting your comment the team at OLM will need to verify it before it shows up below.