Arts & Events
The Mountain Coaster is such fun, you'll want to ride it again and again.
The Mountain Coaster is such fun, you'll want to ride it again and again.
It's no secret that Ottawa doesn't have any major theme parks, but we have something better—the nature of the National Capital Region. Just minutes from downtown Ottawa, the mountains, trails, and lakes in Gatineau Park allow us to take advantage of being in nature while also having a lot of fun.
Located just outside of Chelsea, Camp Fortune has been a mainstay ski hill for generations of Ottawans. What many people may not know, though, is that camp fortune isn't a one-trick pony; the mountain is a great spot to head in the summer sun for a warm-weather adrenaline rush.
Camp Fortune has excellent mountain biking trails, and during the summer months, the pro-shop shifts to selling mountain biking equipment. The hill also has great aerial zip-lining courses for both adults and kids. If you'd prefer not to get hot and sweaty but still want an adrenaline rush while doing something in the Gatineau's, the new Mountain Coaster attraction is for you.
The Mountain Coaster is a monorail ride that goes as fast as 40 km an hour downhill on a 1 km long track. Part of the fun is taking the chairlift to the top; it is a worthwhile adventure just for the ride up. We spotted a playful deer fawn that ran directly under the lift. It's a very peaceful and relaxing experience; looking over your shoulder, you can see the immense beauty of the Gatineau Park.
When you disembark from the chairlift, you'll be strapped into a coaster; chances are that it may be one that came up on the back of the chairlift with you. The coaster has straightforward stick control; pull it back to brake and push it forward to accelerate. Although the Camp Fortune staff say the ride goes at a maximum of 40km an hour, it feels much faster. It is absolutely thrilling when you hit a sharp bend or accelerate over a ridgeline. That being said, it is very safe, and there are signs advising riders to brake or accelerate throughout the length of the track.
It is quite exciting passing through tunnels and the down the side of the forested hill. It feels like a cross between bobsledding, tobogganing, and a rollercoaster ride. Still, the control element of being able to slow down and accelerate makes the ride a lot of fun. Pulling up on the brake when hitting a corner makes you feel like a pilot pulling up on the stick in the cockpit. The biggest downside is that before long, you are at the bottom.
Coaster riders under the age of 8 or under 4.1 feet tall must be accompanied by an adult; the ride also has a weight limit of 260 lbs. You can ride the Mountain Coaster once for $20 (plus taxes), but we recommend the two rides for $30 option—once you reach the bottom of the hill, you'll definitely want to do it again!
To ride the Mountain Coaster, purchase your tickets online or at the customer service desk at Camp Fortune. When you arrive, you will have to register with customer service, who will send you a QR code that you use as access to the chairlift, so be sure to bring a phone that has data.
The Mountain Coaster at Camp Fortune is open daily from 11 am to 5 pm all summer long and on weekends from September 10 to October 16, 2022.
For more information, visit Mountain Coaster - Camp Fortune
Photo: Courtesy of Camp Fortune
Recommended Articles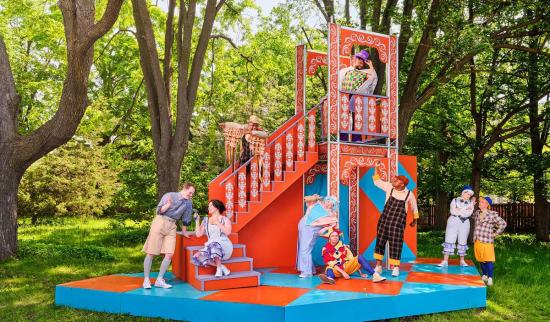 Ottawa's A Company of Fools is happy to be getting back to what it does so well: performing Shakespeare in the park.
Read full story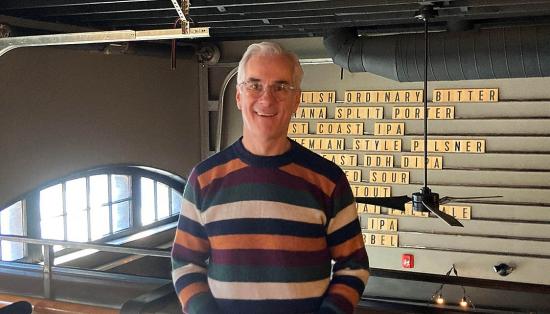 Owner Dave Longbottom believes that part of what makes his business special is creating an atmosphere where people get together and socialize.
Read full story
The very private patio is undoubtedly one of the best in the National Capital Region.
Read full story
Comments (0)
*Please take note that upon submitting your comment the team at OLM will need to verify it before it shows up below.