Arts & Events
The Toronto International Film Festival delivers again
The Toronto International Film Festival delivers again
Photo: JoJo Rabbit (credit: TIFF)
---
The 44th Toronto International Film Festival is in the books and my withdrawal has settled in. It is somewhat challenging going from watching five movies a day to three to four a week.
The festival has something for everyone. Whether you want to see stars, network, further your career in film or if you just like watching movies like yours truly, TIFF has it all.
I wanted to provide a snap shot of many of the films I have seen over the 11-day festival. As the films are released later this year we will be providing a more detailed review.
The Audition
Director: Ina Weisse
Stars: Nina Hoss
A violin teacher takes a peculiar interest in one of her students. Her interest is a much-needed distraction as she is in the midst of a mid-life crisis. I had difficulty rallying around the main character as Hoss isn't clear if she wants her to evoke sympathy or disappointment.
Grade: B-
Knuckle City
Director: Jahmil X.T. Qubeka
Stars: Bongile Mantsai, Thembikile Komani
This film deals with two brothers who are very much the product of their upbringing. Having seen their father be a womanizer and crook they seemed destined for that lifestyle. With South Africa as a backdrop, we see these brothers dealing with issues beyond their control. One brother is an aging boxer who is still fighting for an evil promoter as a way to survive. The other brother is a small time crook.
As I watched this film I kept thinking about how 'real' it felt. The fight scenes, the environment, the choices they had to make. A very strong addition to the TIFF lineup.
Grade: B+
White Lie
Directors: Yonah Lewis and Calvin Thomas
Stars: Kacey Rohl
Rohl plays 'Katie' a post secondary student who is very popular as she is dealing with cancer….or is she. Katie constructs this devious plot to use the disease as a way to not only garner support but to make some extra money. Rohl delivers a very strong performance in a film that may leave you struggling with how you feel about her actions.
Grade: B
The Australian Dream
Director: Daniel Gordon
Stars: Adam Goodes
Adam Goodes was one of the top football (Rugby) players in Australia and unfortunately, he dealt with a lot of racism from fans, media, etc. This film does a very good job exploring racism in professional sports and its affect on athletes. I was familiar with situations in Europe but wasn't aware of this case. The film does a very good job describing the situation of Mr. Goodes and the subject matter is very important.
Grade: B
Sibyl
Director: Justine Triet
Stars: Virginie Efira
I love French actress Virginie Efira and I have yet to see a movie of hers I haven't enjoyed. That hasn't changed. In this film she plays…you guessed it….Sibyl and Sibyl is a therapist who returns to her love of writing. She has also taken a strong interest in one of her patients. Efira delivers a strong piece in a film that is good…just not great.
Grade: B-
1982
Director: Oualid Mouaness
Stars: Nadine Labaki
I adore Nadine Labaki. She is outstanding behind the camera (as we saw last year with Capernaum) and in front of the camera, as we are reminded with this project.
Labaki portrays a teacher at a school in Lebanon. With the backdrop of the invasion from 1982 we are introduced to one of the boys at the school who wants to act on his crush of a classmate. This was one of many hidden gems at the festival. I appreciated how it depicts how multiple people can be in the same situation and have different reactions. The techers As the teachers tried to insulate the students from the events outside the classroom. It conjured up memories of Roberto Benigni's 'Life is Beautiful'.
Grade: B
Parasite
Director: Joon-ho Bing
Stars: Kang-ho Song, Yeo-jeong Jo
On the way to Toronto I had commented that a lot of the movies this year were sequels and remakes..well thank God for 'Parasite'. Easily one of the best movies I have seen in a long time. This Korean film, which won the Palm D'or at the Cannes Film Festival should not be missed. It is a dark comedy, a thriller, a statement on social inequalities and most of all, one of the most entertaining films at the festival.
Grade: A
The Whistlers
Director: Corneliu Porumboiu
Stars: Vlad Ivanov, Catrinel Marlon
In this European film we are introduced to a group of thieves that communicate by whistling. Sounds odd but it works. Marlon plays the femme fatale role to perfection. (Linda Fiorentina circa 'The Last Seduction' would be proud). I was very intrigued with this film as its cinematography was captivating and the script held my interest the entire running time.
Grade: B
Radioactive
Director: Marjane Satrapi
Stars: Rosamund Pike, Anya Taylor-Toy
Marie Curie, played by Pike, was a very interesting woman. She had to overcome many obstacles in her life such as being in a male dominated environment, trying to be taken seriously, balancing a personal life, etc. So many compelling things. This movie…was not compelling. While I appreciate Pike as an actor I didn't find there was anything overly exciting about this film. The script wasn't overly exciting. I think the kids would call this 'blah'.
Grade: C-
Pain and Glory
Director: Pedro Almodovar
Stars: Antonio Banderas
Almodovar is a shoe in for a Best Director nomination with this film. It tells the tale of a film director reflecting on his life and the events that shaped him. It could be the 2019 'Roma'. Banderas also delivers a fantastic performance in this film.
Grade: B+
First Love
Director: Takashi Miike
Stars: Becky, Sakurako Konish
This action thriller from Miike follows one night as a boxer and call girl get mixed up in the drug-smuggling world in Tokyo. It delivers fantastic action and some surprises along the way. I really enjoyed Miike's filmmaking style but I don't know if this will resonate with a large audience.
Grade: B-
Just Mercy
Director: Destin Daniel Cretton
Stars: Brie Larson, Michael B. Jordan, Jamie Foxx
Jordan portrays Bryan Stevenson, a famous civil rights defence attorney, who has dedicated his life to assisting prisoners on death row. In this film, he is defending Walter MacMillan (played by Foxx).
Jordan's stock continues to rise in a project that shows his dramatic range. You can't help but make comparisons to other films like 'Hurricane' and 'A Time to Kill'. I enjoyed those a little more but this is still worth a watch.
Grade: B
Coming Home Again
Director: Wayne Wang
Stars: Justin Chon, Jackie Chung
This is a touching film where Chon plays a Korean son who is looking after his ailing mother and while they bond he is reminded of some of her recipes and traditions. The first two acts of this film are strong but the ending took a bit of a curve.
Grade: C+
Colour Out of Space
Director: Richard Stanley
Stars: Nicolas Cage, Joely Richardson
This film, which was part of the Midnight Madness programme, was a highly anticipated film at the festival. It tells the story of how a meteorite hits the earth and have an affect on the family living close by. The film was definitely over the top from the performances to the story and didn't live up to the hype.
Grade: C-
A Beautiful Day in the Neighborhood
Director: Marielle Heller
Stars: Tom Hanks, Matthew Rhys
Tom Hanks becomes Fred Rogers. The film recounts the friendship between Mr. Rogers and Tom Junod. Hanks always delivers great performances and this was no different. It gave the audience an opportunity to appreciate that Rogers had great relationships with little kids and big ones.
Grade: B
Greed
Director: Michael Winterbottom
Stars: Steve Coogan, Isla Fisher
This film depicts the life of an extremely wealthy man and what he has done and who has 'stepped on' to accumulate his wealth, Coogan nails this role as a very smarmy, opportunistic individual. The film does a very good job of depicting greed and how money can change people.
Grade: C+
Instinct
Director: Halina Reijn
Stars: Carice Van Houten, Marwan Kenzari
Van Houten, from Game of Thrones, plays a psychologist who becomes quite taken with the sex offender she is treating at the institution she works at. Her feelings for him tests her…instincts. (See what I did there?) The film was enjoyable but somewhat predictable. It was nice seeing Van Houten in a non-GOT role though where she was able to demonstrate she isn't one dimensional.
Grade: C
Hustlers
Director: Lorene Scafaria
Stars: Jennifer Lopez, Constance Wu
The first ten minutes of this movie, I was joining the 'J-Lo' bandwagon with thoughts of how stunning she was. I spent the rest of the movie marveling about how well acted and directed the film was. It was as if 'Magic Mike' met 'The Bling Ring'. I found the film very compelling and well acted. Scafaria has shed a light on a profession that may not always display female empowerment but that may be part of the hustle.
Grade: B+
The Rest of Us
Director: Aisling Chin-Yee
Stars: heather Graham, Jodi Balfour
This was one of my favourites of the festival. Heather Graham plays a single mother who ends up befriending the wife of her ex and their young daughter. It's a wonderful story of adapting, and relationships. In this film, Graham delivers one of the best performances of her career.
Grade: A-
The Antenna
Director: Orcun Behram
Stars: Gul Arici, Ihsan Onalk
In a dystopian Turkey, the government is installing antennas in buildings and they are having quite the result on the people in the associated buildings. Quite the result in terms of they are turning them crazy. This was one of the more original films of the festival. Again, not sure, how it will be received by the masses but I appreciated it.
Grade: B-
Jojo Rabbit
Director:Taika Waititi
Stars: Roman Griffin Davis, Sam Rockwell, Scarlett Johansson
The Peoples Choice winner of this year's festival (the most coveted award at TIFF) is a very different take on Nazi Germany. Waititi (Thor Ragnarok) delivers a very strong satire in this film that is both touching and extremely funny.
Grade: A-
Knives Out
Director: Rian Johnson
Stars: Ana de Armas, Chris Evans, Daniel Craig
Daniel Craig, with a southern drawl, investigates the murder of the patriarch of a wealthy family in this 'whodunnit'. People who didn't care for Johnsons last film (The Last Jedi…myself not included) need to check this out. It's a delicious mystery film that I enjoyed tremendously.
Grade: B+
Desert One
Director: Barbara Kopple
Kopple is a fantastic documentarian (Shut Up & Sing) and she is back with access to many of the people involved in the mission to free hostages from the 1979 Iranian revolution. The mission to free the hostages didn't end in triumph, but in failure. Kopple gets to the heart of the story in a very strong film.
Grade: B
SYNCHRONIC
Director: Justin Benson and Aaron Moorhead
Stars: Anthony Mackie, Jamie Dornan
In this film, we follow the lives of New Orleans paramedics as they are encountering many victims who have been affected by a designer drug. This film is billed as a horror/sci-fi and it lives up to that as I felt I was watching more than one movie.
It was enjoyable on some levels but not something I need to see again.
Grade: C
Ford v Ferrari
Director: James Mangold
Stars: Christin Bale, Matt Damon
In the mid 69's Ferrari was known as the car to beat at the Le Mans race. Well Ford Motor Company was not having that. Damon plays a car designer and Bale (in a role that deserves award recognition) plays a very talented driver. I can't say that I'm a huge car racing fan but I was a huge fan of this film.
Grade: B+
Joker
Director: Todd Phillips
Stars: Joaquin Phoenix, Robert De Niro, Zazie Beetz
Full disclosure #1. I am not a huge Joaquin Phoenix fan. This mainly stems from his build up to 'I'm Still Here'.
Full disclosure #2. If Joaquin Phoenix does not get nominated for his performance in this film, there is something truly wrong with this world.
Phoenix is nothing short of outstanding in a film that gives Batman's greatest nemesis the origin story he deserves.
Grade: A-
The Perfect Candidate
Director: Haifaa Al-Mansour
Stars: Nora Al Awadh, Dae Al Hilali
A young female Saudi doctor decides to run for public office. Unfortunately, she is running for election in a part of the world where women aren't taken seriously. Under normal circumstances, this could be seen as a film of fantastic female empowerment and it is on some levels but it mainly showcases that the world still has a lot of growing up to do.
Grade: C+
The Obituary of Tunde Johnson
Director: Ali LeRoi
Stars: Steven Silver, Spencer Neville, Nicola Peltz
A Nigerian teen from a wealthy family is pulled over by the police…and shot. Again….and again…and again. This film, which somewhat resembles the style of 'Happy Death Day', shows this teen living in a loop where he killed by police over and over. LeRoi does a good job of exploring the main character as he deals with many aspects of his life, including coming out to his family.
A decent film that may spark some good conversation but I wasn't a fan of the filmmaking style. I feel the film was trying to do too much but I blame that on writing as the acting were strong.
Grade: C+
Waves
Director: Trey Edward Shults
Stars: Sterling K. Brown, Lucas Hedges, Kelvin Harrison Jr.
Waves is a gorgeously shot movie.. It focuses on the life of an African American family and the polar opposite lives of their children. The movie was one that I appreciated the more I thought about it. The stunning visuals, great score and soundtrack and acting made this one of my festival favourites.
B+
Marriage Story
Director: Noah Baumbach
Stars: Scarlett Johansson, Adam Driver
Baumbach delivers a strong work of art here as we the audience have a front row seat to a marriage breaking up. Johansson and Driver take you behind the scenes of a marriage unravelling in a film that may hit close to home for some viewers.
Grade: B+
Harriet
Director: Kasi Lemmons
Stars: Cynthia Erivo, Joe Alwyn
Erivo, who wowed audiences at last years festival in 'Widows' is back starring as Harriet Tubman. From a historical point of view I truly appreciated this film as it serves as a memory of her profound impact on American History. I liked it, I simply didn't love it.
Grade: B
The Goldfinch
Director: John Crowley
Stars: Nicole Kidman, Ansel Elgort
This is a film based on the book about a boy being taken in by a wealthy family. I ended up sitting beside some women who were in a book club who had read the book and wanted to see the film. They were happy with the screen version.
As someone who hadn't read the book I found it enjoyable but long in parts. Fortunately/Unfortunately I saw Kidman in 'Destoyer' as last years festival so for me, any film she is in now pales in comparison to that one.
Grade: B-
Ema
Director: Pablo Larrain
Stars: Mariana Di Girolama
Girolama delivers a very strong performance in this film about a couple dealing with an adoption that has a profound impact on their relationship. While the build up of this film can be slow at times the ending is well worth the wait.
Grade: B-
Gundala
Director: Joko Anwar
Stars: Abimana Aryasatya
Indonesian filmmaker Anwar decided to make an 'Avengers' type set of movies for his audience and Gundala is the first instalment. It is a fantastic origin story as we meet our future super hero and see what shapes him to becoming 'Gundala'. This was an exhilarating film that fit perfectly in the Midnight Madness programme.
Grade: B+
The Laundromat
Director: Steven Soderbergh
Stars: Meryl Streep, Gary Oldman, Antonio Banderas
The second movie that I saw that has the subtext of greed. After her husbands death a widow, played by some actress named Meryl Streep (keep an eye on her, I think she has a future), is looking for her insurance claim only to find out the firm is fraudulent. Some strong acting in this film and one of many movies heading to Netflix this fall.
Grade: B
Dolemite is My Name
Director: Craig Brewer
Stars: Eddie Murphy, Wesley Snipes, Keegan Micahel-Key
Eddie Murphy is back! He is as great as you remember in this biopic of Rudy Ray Moore. Murphy is joined by an all-star cast who all deliver strong moments but this films thrives off the comedic genius of Murphy.
Grade: B+
The Kingmaker
Director: Lauren Greenfield
This is a documentary of Imelda Marcos. Going into this film I though of her as 'The Woman with all of the shoes'. Leaving this film, I had a much stronger appreciation for just how powerful she was in the Philippines.
Grade: B
American Son
Director: Kenny Leon
Stars: Kerry Washington, Jeremy Jordan, Steven Pasquale
A friend recommended this film to me and I am so glad I saw it. Based on the Broadway play of the same name. It tells the story of an interracial couple who are summoned to a Florida police station in the middle of the night as their son was pulled over. The night brings up old feelings, good and bad between the couple. The film is rich with excellent dialogue brought to life by great performances. This is headed to Netflix and you won't want to miss it.
Grade: A-
True History of the Kelly Gang
Director: Justin Kurzel
Stars: George Mackay, Nicholas Hoult, Charlie Hunnam
Not all movies at TIFF can be excellent. Some are the 'True History of the Kelly Gang'. I didn't care for this movie but I know several who did. I find that it was struggling to find its identify and I didn't feel this was in any way a strong film. I saw it because it fit into my schedule. It retrospect I should have taken a nap.
Grade: D
The Burnt Orange Heresy
Director: Giuseppe Capotondi
Stars: Elizabeth Debicki, Claes Bang, Donald Sutherland
Another 'Widows' alum ,Debicki is entertaining in this film as she becomes involved with a…wait for it…greedy… art dealer. (What is with all the greed?) This art dealer is hired to steal a painting and then left to deal with the aftermath. In a film that is reminiscent to Poe's 'Tell Tale Heart' this was an enjoyable film.
Grade: C+
Disco
Director: Jorunn Myklebust Syversen
Stars: Josefine Frida Pettersen
In this film MIrjam, played by Pettersen, is a champion dancer and when she starts to falter her family sends her to a church group…well…they send her to a cult. The movie starts strong but doesn't end that way.
Grade: C+
Sea Fever
Director: Neasa Hardiman
Stars: Connie Nielsen, Heroine Corfield, Dougray Scott
Hardiman writes and directs a very entertaining thriller. When a crew of people are out at sea they encounter a parasite that has a detrimental impact on their lives. Hermoine Corfield leads this cast as an extremely socially awkward intellect who may hold the key to their survival.
Grade: B+
Blackbird
Director: Roger Michell
Stars: Susan Sarandon, Kate Winslet
In this film a family comes together at the request of the matriarch, played by Sarandon, as she has decided to end her own life as opposed to continuing to deal with a terminal illness. Putting Susan Sarandon and Kate Winselt should equal a very strong and entertaining movie and this project is no different.
Grade: B-
How to Build a Girl
Director: Coky Giedroyc
Stars: Beanie Feldstein
There are some movies where I appreciate I will be on my own on and this may be one of them. I didn't care for this film. Feldstein plays a character who was very much under the radar but once she receives popularity she becomes a very mean, nasty person that I could not connect with. Now on the one hand, this is a credit to her acting, but the movie on a whole just didn't work for me.
I as hoping for something similar to 'Booksmart' and this did not come close.
Grade: D
Guns Akimbo
Director: Jason Lei Howden
Stars: Daniel Radcliffe, Samara Weaving
Another surprise at TIFF as this wasn't on my origin list of films. Guns Akimbo is a combination of 'Nerve' and 'The Purge'. Radcliffe plays an office worker who thinks he is protected behind his laptop by calling someone names online only to be tracked down and forced into a kill or be killed scenario. This was a very enjoyable action film, as Radcliffe will make you ask 'Is this the same guy who played Harry Potter?'
Grade: A-
Clemency
Director: Jason Lei Howden
Stars: Alfre Woodard, Aldis Hodge
Woodard stars as a prison warden who's time carrying out death row executions have taken a significant toll on her personally and professionally. Hodge, who delivers some of his best work, is the latest prisoner who is awaiting his fate. This is was a enjoyable film
Grade: B-
Uncut Gems
Adam Sandler takes a break from comedic work to play one of the most despicable characters at this years fest. He's a gambler who makes bad choices, including cheating on his wife and those around him. This is a very raw film that demonstrates Sandler can do more than just make you laugh.
Director: Bennie Safdie, Josh Safdie
Stars: Adam Sandler, Idina Menzel, The Weeknd
Grade: B
The Report
Director: Scott Z. Burns
Stars: Adam Driver, Annette Benning
This film takes a close look at the interrogation methods used by the United States government, post 9/11. Driver, delivers another fantastic performance as the man hired to investigate the CIA's practices. His character reports to a Senator played fiercely by Annette Benning (who also deserves award recognition)
Grade: B+
Motherless Brooklyn
Director: Edward Norton
Stars: Edward Norton, Gugu Mbatha-Raw
Norton adapted the screenplay and directs this film about a private investigator, with Tourette's Syndrome, who is attempting to solve the murder of his boss. This film, which is set in the 1950's, was a fantastic treat that I highly recommend.
Grade: A-
The Last Porno Show
Director: Kire Paputts
Stars: Nathaniel Chadwick, Amaan Morrell
This Canadian film is about a man named Wayne, played by Chadwick, who inherits his fathers adult movie theatre. It's an interesting exploration of the relationship between father and son but there are some moments in the film that may not be for the conservative minded.
Grade: C
TIFF 2019 Award Winners
IWC Short Cuts Award for Best Canadian Short Film – Delphine
IWC Short Cuts Award for Best Short Film – All Cats are Grey in the Dark
City of Toronto Award for Best Canadian First Feature Film – The Twentieth Century
Canada Goose Award for Best Canadian Feature Film – Antigone
NETPAC Award (Network for the Promotion of Asian Pacific Cinema) – 1982
Grosch People's Choice Award – Jojo Rabbit
Grosch People's Choice Midnight Madness Award – The Platform
Grosch People's Choice Documentary Award – The Cave
Recommended Articles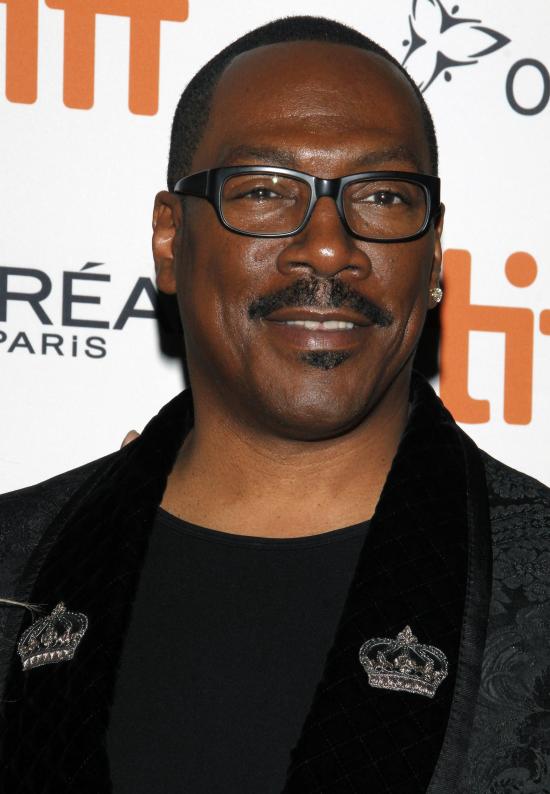 Film critic, Keith Whittier, speaks with the cast and crew of the upcoming Netflix Film, 'Dolemite Is My Name'.
Read full story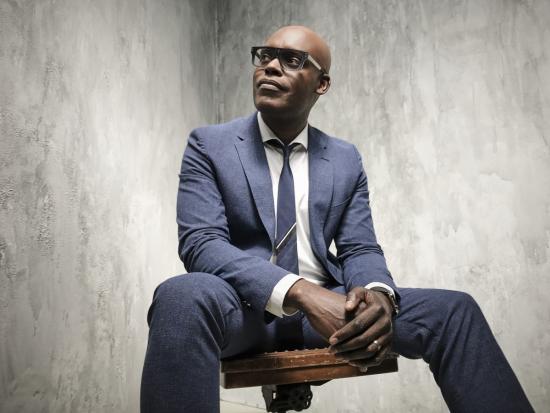 TIFF has been in existence for over 40 years and it has grown to become one of the most important film festivals in the world.
Read full story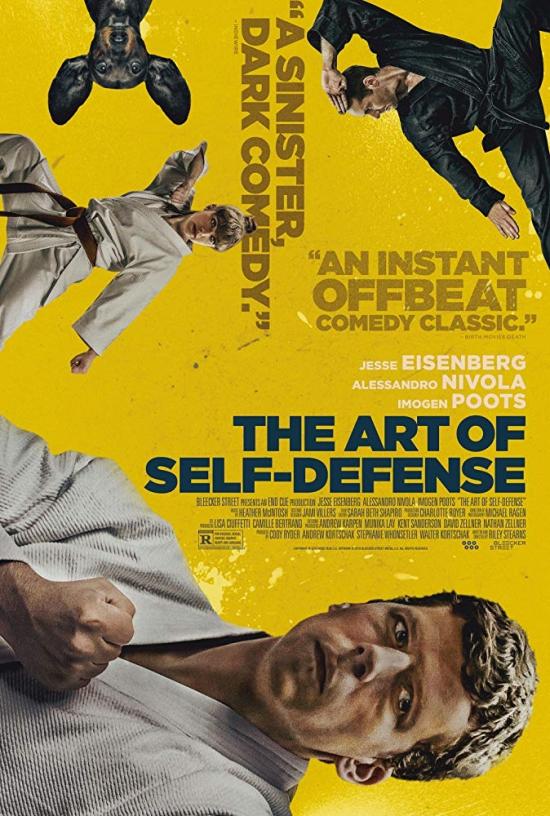 A man is attacked at random on the street. He enlists at a local dojo, led by a charismatic and mysterious sensei, in an effort to learn how to defend himself.
Read full story
Comments (0)
*Please take note that upon submitting your comment the team at OLM will need to verify it before it shows up below.