Arts & Events
The Transformative Power of Sport: Canada's Sports Hall of Fame 2022
The Transformative Power of Sport: Canada's Sports Hall of Fame 2022
Historians trace sports in Canada to the 1700s, and since its foundation, sport has played an active role in the growth of Canada. Sport, however, has contributed to more than the development of the nation; it has transformed culture.
Sport would be powerless without the athletes devoted to it. This year, Canada's Sports Hall of Fame will present the 66th Annual Order of Sports Award, Canada's highest sporting honour, to honour the contributions of Canadian athletes to Canada. The Order of Sport will be awarded at the Metro Toronto Convention Centre on October 6th, 2022, marking the induction of ten athletes into Canada's Sports Hall of Fame. The honour signifies their efforts in sport as more than mere medals.
"Awarding Hall of Famers Canada's highest sporting honour–Order of Sport Award," says Cheryl Bernard, President & CEO of Canada's Sports Hall of Fame, "supports our ongoing mission to raise the stature, currency, and relevance of sport in the future of Canada, to respect and cherish Canadians who have achieved the highest level of accomplishment."
During this year's event, the Trailblazer Category will be presented for the first time, recognizing notable individuals or teams for their contribution to sports, their impact on the broader culture, and for paving the way for the next generation of athletes.
These athletes are more than sports champions; they are advocates for Canada's shared values of respect, equality, fairness, and openness. Among this year's inductees are Adam Van Koeverden, a three-time canoe-kayak sprint Olympian; Brian Williams, the iconic broadcast voice that resonates with all Canadians; Dwayne de Rosario, a four-time Major League Soccer champion; Edward Lennie, known as the "Father of Northern Games," a community leader and respected Inuvialuit Elder who preserves and promote traditional Arctic Sports; Hayley Wickenheiser, a six-time Olympian who led her ice-hockey team to four Gold Medals; John Tavares, a three-time National Lacrosse League MVP; Tim McIsaac, a Paralympic Olympian, winning 28 Gold medals in swimming; and Tricia Smith, a four-time Olympian who claimed seven World Championship medals in rowing. Each of these athletes has not only excelled in their sport but has impacted their communities through selfless pursuits and inspired innumerable Canadians.
These athletes will join the over 700 Hall of Famers inducted into Canada's Sports Hall of Fame since its establishment in 1955. Canada's Sports Hall of Fame launched the Order of Sport Award in 2019 to recognize athletes who go beyond their passion for sport and give back to their communities. These individuals exemplify the remarkable role sport has in shaping Canada.
Among the individuals receiving the Order of Sport Award, two historic teams who overcame trials and discrimination to play the sports they love will also be inducted: the Chatham Coloured All Stars and the Preston Rivulettes.
In the 1930s, the Chatham Coloured All-Stars overcame racial discrimination on and off the field; and made history as the first black team to win a provincial baseball championship in Ontario. Despite their calibre, they faced racial taunts and threats of violence, deliberate injuries, and questionable officiant calls. Travelling, too, was difficult and financial resources scarce. Amidst these inequalities, the team set records and paved the way for people of colour in sport. Their courage, perseverance, and dignity changed the sport and challenged Canadian culture at the time, opening doors for generations of future athletes.
Today, Canada celebrates the Preston Rivulettes as the most successful women's ice hockey team in the history of Canadian sport. They dominated in the 1930s, claiming ten provincial and four national titles, winning over 95% of the games they played. They overcame gender-based discrimination in a time when Canadian ice hockey was dominated by men, having to practice at odd hours and play without the same funding as men's teams. Even still, they drew larger crowds than local men's teams. In 2017, the Federal Government designated the team of National Historic significance for pushing the boundaries of women's ice hockey and serving as an inspiration for generations of Canadian women. The women and girls they inspired to play the sport are innumerable, and they pioneered a new era for women's sport.
"[These athletes]," says Bernard, "have the purpose and passion to go beyond their sports' success and educate all Canadians on the transformative power of sport."
Individuals interested in attending the event can purchase tickets or register for the livestream at orderofsport.ca.
Recommended Articles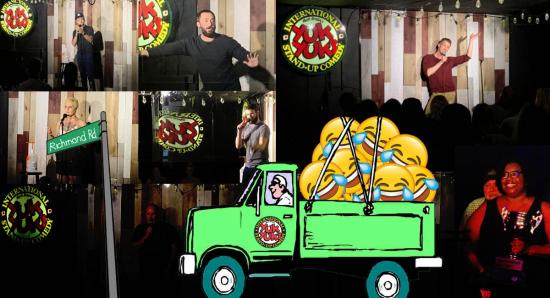 On September 6th Yuk Yuks Ottawa is launching Yuk Yuk's West in a partnership with Biagio's Italian Kitchen on Richmond Road.
Read full story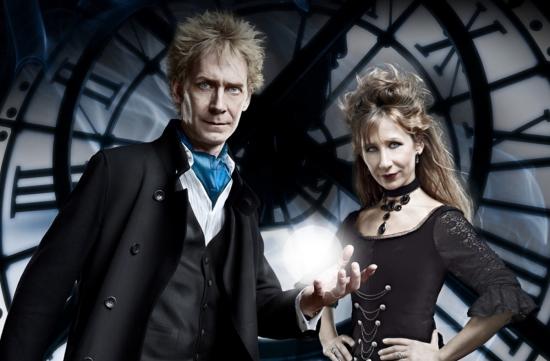 Famous magical arts performing couple Ted and Marion Outerbridge will perform their world-renowned show Clockwork Mysteries this summer in Smiths Falls.
Read full story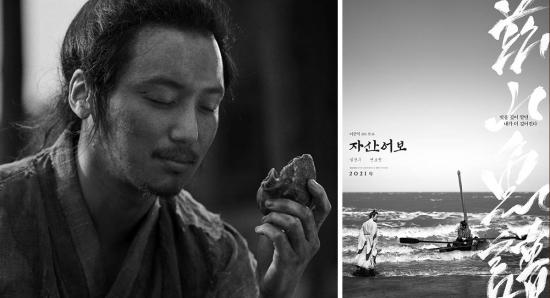 This month, the KCC is hosting an online screening of the 2021 film by Joon-Ik Lee, The Book of Fish.
Read full story
Comments (0)
*Please take note that upon submitting your comment the team at OLM will need to verify it before it shows up below.