The Wonderful Works of Andrea Warren
All photos courtesy of Andrea Warren
Some artists create their work for fame and fortune, but some, like Ottawa-based visual artist Andrea Warren, create art for much more significant reasons.
Warren's art is unusual and enchanting. In some pieces, Warren combines multiple acrylic colours together to create an almost stained glass-like visual. In others, Warren patterns different and unusual textures and images.
Experimenting with new materials in her art is what Warren does best.
"I like to work very loosely and introduce some elements of chance into my work," Warren explains. "I start a lot of my abstract paintings by throwing paint at the canvas, and in my next layers work within those lines, pushing around fluid color and letting them pool and mix directly on the canvas. I'm obsessed with modern pigments and finding new color combinations."
And, it seems, much of Warren's inspiration for her work also comes from her professional life.
Since 2008, Warren has been teaching for Golden Artist Colors, a paint company based out of Berlin, New York. Warren is one of Golden's youngest artists, and provides lectures and workshops for art associations, universities, galleries and other art groups all over Ontario and the East Coast.
Clearly a fountain of artistic knowledge, Warren is also an instructor for Artswell. Artswell is a registered Canadian non-for-profit charity that is dedicated to improving marginalized people's well-being through art.
Warren's passion for teaching art began while working at an art supply store in Langley, BC. Warren enjoyed helping customers find the right supplies for their work, leading her to extensively research artist materials.
While Warren was learning concepts and techniques while attending art school, she noticed a lack focus on learning practical knowledge about artist materials. Through her research, Warren soon became an expert in her graduating class, often being approached by curious fellow students seeking advice about materials.
It seems rare for an artist to take the time to share their talents with others. Warren does just this, and it is clear that she thoroughly enjoys sharing her wealth of knowledge with aspiring artists, both young and old.
"I love seeing people get excited when they discover a new color or technique, finally find a solution to a creative problem, or produce something they love," Warren says.
Warren is currently working to develop new written and visual content for her classes, as well as creating new educational resources (such as video and online tutorials, as well as a book) for her students.
Warren hopes to one day open a co-op studio/classroom/gallery space, but admits that the idea is currently in a dreaming and research stage.
Like many Ottawa-based artists, Warren is passionate about her community. While her career has Warren teaching around the world, it's clear that Ottawa holds a special place in Warren's heart. She says the city's creative community is vibrant and full of supportive talent.
"Seeing the immediate and huge outpouring of support from local artists, musicians and restaurants when (the Somerset Street businesses) burned down last month, it makes me proud to live in this city. We may be small, but there's something really special about the creative community."
In the New Year, Warren hopes to seek gallery representation in Ottawa, as well as in other cities. At the end of the month, she'll be travelling to a Golden conference in Miami, and will also be appearing in the Miami Art Basel. You can learn more about Warren by visiting her website.

Recommended Articles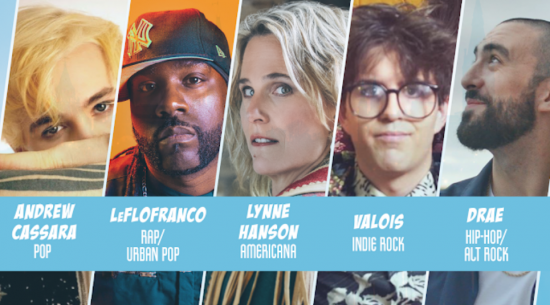 Look for a new program next week showcasing local musicians.
Read full story
A year on, quarter million visitors later, over 30,000 participants in education and public programs, and 50 community partners, OAG has many successes and premieres to celebrate.
Read full story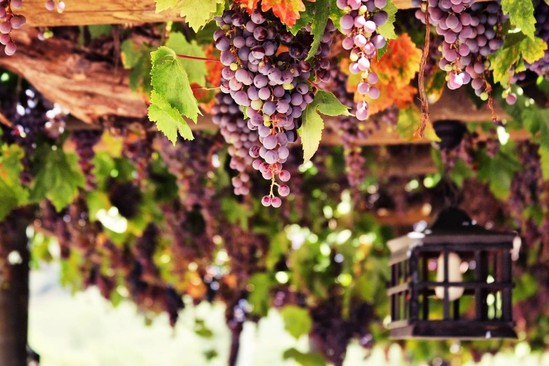 Relax.  It's still summer. Thoughts of snowbanks & black ice are far from our minds right now...
Read full story
Comments (0)
*Please take note that upon submitting your comment the team at OLM will need to verify it before it shows up below.