Business
Tieja MacLaughlin – A Communications Strategist for The People
Tieja MacLaughlin – A Communications Strategist for The People
Tieja MacLaughlin and her compassionate yet no-nonsense attitude work wonders for businesses in crises.
A PR and crisis management consultant, MacLaughlin strives to protect and promote her clients by sharing their stories in a way that inspires positive public conversation. In 2017, MacLaughlin founded her namesake communications firm, TIEJA Inc., specializing in corporate communications, crisis management, and public relations.
Valuing trust, creativity, respect, authenticity, and grit in her approach, MacLaughlin has empowered brands, executives, and individuals to share their stories while assisting others through the challenges of reputation damage due to negative press, social media fallout, legal issues, accidents, emergencies, and other sensitive issues.
MacLaughlin has generated headlines locally and nationally for her clients while helping businesses mitigate, manage, and recover from crises. MacLaughlin incorporates proactive online reputation management techniques to protect her clients and has earned a reputation for saving businesses with her creative strategies, resilient mentality, and tough love.
MacLaughlin believes in accessibility above everything. Larger PR and crisis management firms are six-figure businesses; the average person would struggle to afford or access them. Coming from a media background, MacLaughlin once faced a situation in which she needed support from someone like herself now. "I thought, why isn't there something out there for the average person or for the average business to receive the help they need," she said, "I was able to fill that gap, and I really communicate with clients on their level, with simple terms and no corporate jargon, to get their issue resolved."
MacLaughlin knows everyone has a unique story to tell, and she provides her clients with the tools, knowledge, and platform to have their voices heard. "A lot of my work is education around the digital platforms my clients are using and walking them through the media process," MacLaughlin said, "Most people don't just know these things. I am able to educate them and bring good practices into their businesses going forward."
The world of public relations can be intimidating for several reasons. People run businesses, and people are not perfect. MacLaughlin's work helps create a balanced narrative for every individual, executive, or business recovering from some of the greatest challenges that come with maintaining a public image. MacLaughlin goes beyond just image repair and focuses on resolving the clients' issues while creating sustainable, lasting change within the organization.
Moving forward, MacLaughlin continues evolving and developing new crisis management methods focusing on restorative justice techniques. "I want to create lasting change. I want to portray that there's a better way of doing this, and I want to start it in a small but mighty way, one client at a time, to make an important difference."
MacLaughlin has worked with clients of all shapes and sizes across a variety of industries. From small businesses and start-ups to international brands and influential personalities, she recognizes that each company and situation is unique. "Being able to support people that may be experiencing some of the worst moments in their career is what I am most proud of," said MacLaughlin, "I have been there to support people through so many unique and often heartbreaking situations. No two days are the same. I'm honoured that I've earned their trust."
For more information, visit tiejainc.com or call 1 (855) 944-3866
Recommended Articles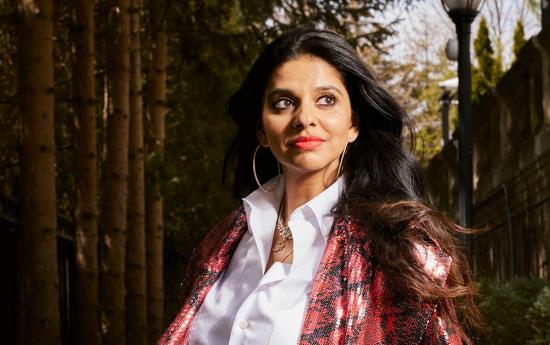 Reetu Gupta's natural leadership abilities, entrepreneurial spirit, commitment to excellence, and desire to make a positive change in the world while ensuring her team and employees are treated respectfully make her one of Canada's most impressive business leaders.
Read full story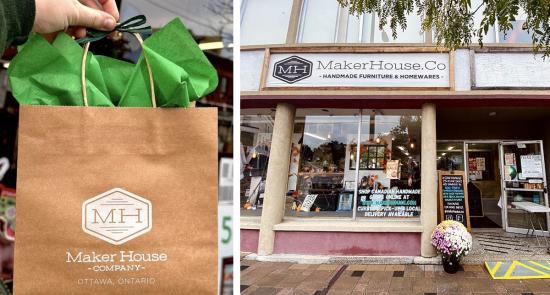 "Know the story of your stuff, meet the makers, and craft change." — Maker House
Read full story
The Embassy of Mexico is excited to announce the exhibitions of photographer Álvaro Alejandro López and you are invited!
Read full story
Comments (0)
*Please take note that upon submitting your comment the team at OLM will need to verify it before it shows up below.