Film
TIFF 2018: Film Spotlight
TIFF 2018: Film Spotlight
The Toronto International Film Festival has been a whirlwind so far and it is only halfway through. I am trying to see as many movies as my body can handle but also taking in different occasions open to the press such as red carpet events and press conferences.
Having media accreditation you really see the business side of the Festival though. While many films already have distribution, many more come her to acquire the ability for their film to be spread to larger audiences.
TIFF has something for everyone. If you want to see big stars like Lady Gaga and Jake Gyllenhaal then it has you covered. If you want to see films that won't be released for months, it has that too. If you like partying, well they may be able to help you with that as well.
As a member of the press I have the opportunity of going to both press and public screenings. Here is the difference.
Public screenings are for anyone and everyone. I like them because you always have someone from the TIFF programming team on hand to introduce the film and usually the director and stars make an appearance as well. The crowd is enthusiastic and engaged.
A press screening is quite different. These screenings are limited to those with a specific pass. They can include movie reviewers, like myself, but also people who run their own festivals, or movie theatres, or work for studios, or people who buy films. It is not uncommon to see people on their cell phones or people walking in and out of press screenings while this doesn't tend to happen at public ones.
Also, there tend to be Q&A sessions at the end of the public screenings while the auditorium is pretty empty about a third of the way through the credits of a press screening.
The majority of the press screenings all take place at the same theatre so I am seeing the same volunteers every day. 7 days in and I have established secret handshakes with at least a half dozen of them. (You got to spice up the festivities)
Here are some early reviews, please look for full video reviews as the films are released:
Monsters and Men
Synopsis: The aftermath of a police killing of a black man, told through the eyes of the bystander who filmed the act, an African-American police officer and a high-school baseball phenom inspired to take a stand.
Stars: John David Washington, Anthony Ramos
Director: Reinaldo Marcus Green
Review: This film deals with multiple perspectives after a black man is shot dead by police. The multiple perspective angle is different but I feel this movie left more questions than answers. It did not feel that there was a strong conclusion, but one could argue that the movie represents society in that way.
Grade: B-
---
Assassination Nation
Synopsis: This is a thousand percent a true story about how the quiet, all-American town of Salem absolutely lost its mind.
Stars: Odessa Young, Suki Waterhouse
Director: Sam Levinson
Review: This film is part of the festivals Midnight Madness program and is definitely an acquired taste. It tells the story of how the town of Salem finds its residents being hacked and their personal information being exposed and as a result people become extremely violent. This is a grunge type of film but entertaining.
Grade: B-
---
Everybody Knows
Synopsis: Laura, a Spanish woman living in Buenos Aires, returns to her hometown outside Madrid with her two children to attend her sister's wedding. However, the trip is upset by unexpected events that bring secrets into the open.
Stars: Penelope Cruz, Javier Bardem
Director: Ashgar Farhadi
Review: Penelope Cruz delivers a decent performance in this film about a mother who returns to her hometown for a wedding and has to deal with a major family crisis. This crisis then uncovers some family issues that haven't been resolved. A good film but not one you need to run out and see
Grade: C
---
A Star is Born
Synopsis: A musician helps a young singer and actress find fame, even as age and alcoholism send his own career into a downward spiral.
Stars: Bradley Cooper, Lady Gaga, Sam Elliott
Director: Bradley Cooper
Review: This is a film that has been remade multiple times and for a first-time director, Cooper was very impressive in front of and behind the camera. Playing superstar 'Jackson Maine' he blends into the role very well, Lady Gaga seems like a natural in this as well but it's Sam Elliott's performance as Maines' loyal manager that was most impressive to me. The hype around this film is justified.
Grade: B+
---
The Sisters Brothers
Synopsis: In 1850s Oregon, a gold prospector is chased by the infamous duo of assassins, the Sisters brothers.
Stars: Joaquin Phoenix, John C. Reilly
Director: Jaques Audiard
Review: This western is entertaining as we watch our two protagonists venture from 'hit' to 'hit'. The challenge with this film is there is nothing new to this film that we haven't seen before. Jake Gyllenhaal and Riz Ahmed are worthy co-stars but the film still has a minimum pulse.
Grade: C+
---
Destroyer
Synopsis: A police detective reconnects with people from an undercover assignment in her distant past in order to make peace.
Stars: Nicole Kidman, Tatiana Maslany
Director: Karyn Kasuma
Review: Confession: I originally selected this film because it fit into my schedule but after seeing it I am telling everyone to check it out. Nicole Kidman delivers a performance that you usually don't see a woman in and certainly not an actress of her stature. She plays a detective who has an old, unresolved case pop up again. She is driven, tortured, raw and most of all….magnificent in this role.
Grade: B+
---
Nekrotronic
Synopsis: A man who discovers that he is part of a secret sect of magical beings who hunt down and destroy demons in the internet.
Stars: Monica Bellucci, Dan Beamish
Director: Kiah Roache-Turner
Review: Confession, I saw this movie because Monica Bellucci was in it and after seeing it…. didn't feel compelled to recommend it. This is what happens when 'Pokémon-Go' goes bad. In this film once you play an online game you are in danger in this extremely over the type sci-fi horror.
Grade: C-
---
Halloween
Synopsis: Laurie Strode comes to her final confrontation with Michael Myers, the masked figure who has haunted her since she narrowly escaped his killing spree on Halloween night four decades ago.
Stars: Jamie-Lee Curtis, Judy Greer, Nick Castle
Director: David Gordon Green
Review: Part of the appeal of seeing this at TIFF was that it was playing in the 'Midnight Madness' category, which also means the Midnight Madness crowd which, in my opinion, in unlike any other. People are cheering, clapping and essentially redefining movie-going enthusiasm. You take all of that away and you have an entertaining horror film. Michael Myers has escaped from his institution and returns to wreak havoc on everything in sight. A fun film but I only wish everyone who see it could view it with a similar crowd.
Grade: B
---
The Hate U Give
Synopsis: Starr witnesses the fatal shooting of her childhood best friend Khalil at the hands of a police officer. Now, facing pressures from all sides of the community, Starr must find her voice and stand up for what is right.
Stars: Amandla Stenberg, Regina Hall, Russell Hornsby, Common
Director: George Tillman Jr.
Review: There are many films dealing with the 'Black Lives Matter' movement at this year's festival but none as effective as this film. Ms. Stenberg (The Darkest Minds, Everything, Everything) is developing quite the resume but this performance is the once she will be remembered for. She is the glue in this ensemble and deals with the topical subject matter in a way that is effective, intelligent and not preachy,
Grade: B+
---
Angelo
Synopsis: In early 18th century an African slave boy is chosen by a European Comtesse to be baptized and educated. Reaching adulthood, Angelo achieves prominence and becomes the Viennese court mascot until he decides to secretly marry a white woman.
Stars: Makita Samba, Alba Rohrwacher
Director: Markus Schleinzer
Review: 75% of the audience at this screening walked out of this film. ¾. A lot! The filmmaker tried to make use of long shots…which didn't work. I wasn't captivated or remotely interested in the story as it unfolded. One thing I learned for sure; staring at your watch does not make it go faster. I don't have a sworn enemy, but if I did, sending them to this movie would seem over the line. The 25% of us that stayed through the whole thing all agreed we deserved a medal…we are still waiting.
Grade: F
---
Farming
Synopsis: Based on the writer/director's childhood, FARMING tells story of a young Nigerian boy, 'farmed out' by his parents to a white British family in the hope of a better future. Instead, he becomes the feared leader of a white skinhead gang.
Director: Adewale Akinnuoye-Agbaje
Review: In his directorial debut Adewale doesn't hesitate to make a film that is very polarizing. There were many people who walked out of this film and I believe it's due to the violent nature and aggressive/hateful racial language used throughout the film. It deals with the true story of how Nigerian parents would send their children to England to be raised in a situation known as 'Farming', I don't see this movie connecting with theatrical audiences. In the film, we see a gang of teenage thugs wreak havoc on their neighborhood which conjured up memories of Kubrick's 'A Clockwork Orange'. Adewale definitely has talent as a director but he's no Kubrick…. yet.
Grade: C-
---
Widows
Stars: Viola Davis, Michelle Rodriguez, Elizabeth Debicki
Synopsis: Set in contemporary Chicago, amidst a time of turmoil, four women with nothing in common except a debt left behind by their dead husbands' criminal activities, take fate into their own hands, and conspire to forge a future on their own terms.
Director: Steve McQueen
Review: We are used to seeing heist movies but not so much with a predominantly female cast. Steve McQueen (12 Years a Slave) directs a very entertaining movie with a great ensemble. Viola Davis plays Veronica. When her husband (Liam Neeson) is killed, his debts to some very bad people show up at her front door.
Grade: B+
---
This Changes Everything
Synopsis: An investigative look and analysis of gender disparity in Hollywood, featuring accounts from well-known actors, executives and artists in the Industry.
Director: Tom Donahue
Review: This film is perfectly timed for the 'Me Too', 'Times Up' movements as it explores how women are treated in Hollywood. This documentary is interesting, but I didn't find it was as powerful as it could have been. I am not convinced it will be a catalyst for change. Perhaps the most ironic aspect of this film is that after viewing it and being told multiple times there aren't enough opportunities for women you find this very film is directed…by a man.
Grade: C+
---
The Hummingbird Project
Synopsis: A pair of high-frequency traders go up against their old boss in an effort to make millions in a fiber-optic cable deal.
Stars: Jesse Eisenberg, Alexander Skarsgard, Salma Hayek
Director: Kim Nguyen
Review: This Canadian film appealed to the nerd in me. It's about two cousins who leave their brokerage firm and set out to create a fibre pipe that will increase internet speed and as a result make them rich, Salma Hayek plays their no-nonsense boss. This is a fun film and Skarsgard is barely recognizable and funnier in this role than I've ever seen him before.
Grade: B
---
Hotel Mumbai
Synopsis: Hotel Mumbai tells the astonishing true story of the victims and survivors of the devastating attacks on Mumbai in 2008.
Stars: Dev Patel, Armie Hammer, Nazanin Boniadi
Director: Anthony Maras
Review: The most powerful film at the festival at this point. The retelling of the attacks on Mumbai is raw, realistic and extremely effective. I felt numb after seeing this film and was especially touched when I spoke with someone in the audience who said she was in Mumbai during the attacks and for the people there, it was there 9/11.
Grade: A-
I will have more reviews in the coming days but for those in Ottawa who are looking for something to do this weekend…. Toronto is pretty close, and TIFF is still on through the 16th.
Recommended Articles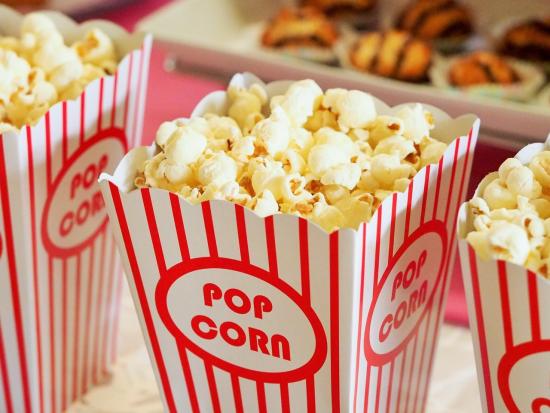 Let us say you decide to go, what should you see? Here are my 10 picks in alphabetical order of the 'Must See' films at this year's festival.
Read full story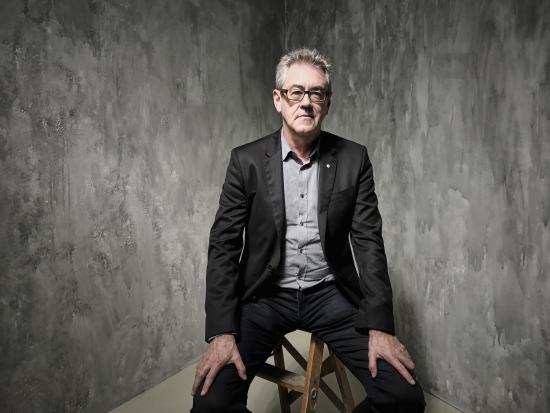 TIFF's impact on the global scale is huge. Not only because it is a predictor during awards season but because to have your film shown at TIFF propels you to another level.
Read full story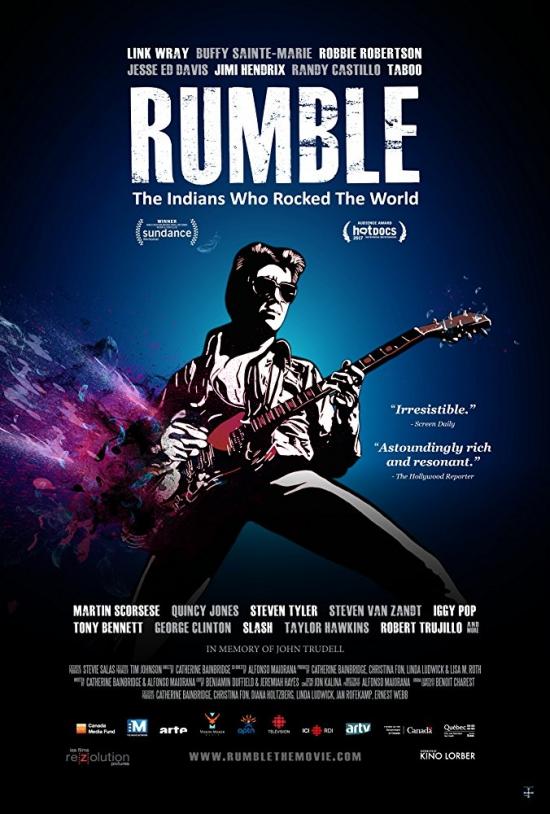 TIFF is back in Ottawa to show off some of Canada's Top Ten!
Read full story
Comments (0)
*Please take note that upon submitting your comment the team at OLM will need to verify it before it shows up below.