Politics
Time to rotate some federal cabinet tires
Time to rotate some federal cabinet tires
PICTUTED ABOVE: Steven Guilbeault, Minister of Canadian Heritage, and Harjit Sajjan, Minister of National Defence.
---
So last week I was critical of Doug Ford in terms of his competence to govern – imagine the shock from voting for someone who's biggest policy issue was the price of beer not being ready to handle the intricacies of a global pandemic?
But this week I've got bones to pick with two Trudeau cabinet ministers.
First, let's talk about Steven Guilbeault. The Minister of Canadian Heritage who was once known as the "Green Jesus of Montreal" for his work with Équiterre and other environmental groups, has been promoting a piece of legislation – Bill C-10 – that will impact online content and the Canadian rules for same.
Now, I don't pretend to be an expert on this file, but I know a ministerial meltdown when I see one and brother, this was a meltdown:
Steven Guilbeault struggles to justify #BillC10 in disaster interview @davidcommon#cdnpolipic.twitter.com/e7j9cw6RES
— Pundit Class (@punditclass) April 30, 2021
The consensus from unfriendly social media accounts is clear: Guilbeault needs to go. That's hardly a surprise. But what matters more is the deafening silence from supposed allies. In other words, cue crickets.
Gulilbeault hasn't earned himself any brownie points so far this week either. In an exchange in the House on Monday he made a clumsy pivot from his bill to attacking Conservatives on abortion rights, a tried and true strategy for the desperate.
Now Guilbeault shouldn't be a complete write-off: he's very bright, he's an important voice in Montreal specifically and Quebec generally. And of course the three ministers of Heritage under the Trudeau ministry have all been from Montreal: while Pablo Rodriguez was likely "promoted" to House Leader when once a minority government was returned after the last election, his predecessor at Heritage, Melanie Joly, was ostensibly dumped for incompetence.
So maybe a straight switch between Guilbeault and Rodriguez? Probably the simplest solution.
But here's the biggie: the Minister of Defence has absolutely got to go – and possibly all the way gone.
For months, some of us have been suggesting that the biggest scandal this government is involved in is at the Department of National Defence (DND) and not bullshit nonsense like the WE "scandal". And until now the Opposition have completely and utterly failed to understand this distinction.
This past week, however, the ground started to shift under the Minister Sajjan.
The Hon. Harjit Singh Sajjan PC, OMM, MSM, CD, MP has been Justin Trudeau's only Minister of National Defence (MND) since he became Prime Minister. A former Vancouver police detective and then Lieutenant Colonel in the Canadian Armed Forces, Sajjan was an obvious choice from a caucus almost entirely composed of doves.
And by and large he's played the role to Liberals' satisfaction – originally promoted as a decorated badass who had been in active combat, he's evolved into a solid spokesperson for the Liberal's view of defence and security in the world.
But much more important to them than anything in the defence and security world is the Liberals brand as the most woke-ish, pro-feminist, #MeToo, #BelieveSurvivors government on the face of gods' green earth.
Enter the Chief(s) of Defence Staff (CDS).
General Jonathan Vance CMM, MSC, CD was a career solider, a worshiped leader within DND and a charming, popular guy around official Ottawa. There had been lots of rumours about his extracurricular activities both in theatre, at NATO in Italy and in Ottawa, but until recently those rumours had never included a suggestion that there was anything #MeToo about those… relationships.
That has now changed. And so has the timeline for who may have known what about these allegations in the senior cadres of official Ottawa.
It is now clear that allegations were made about Vance to folks in the chain of command circa 2018. Those allegations were then provided to the MND and to PCO. That much seems to be beyond dispute.
Where it gets murky is in the details: was it clear that the allegations against Vance were sexual in nature and who knew what and when in the PMO?
And while there's no question of degrees when it comes to sexual assault (that is to say all victims are equally deserving of justice and all offenders equally deserving of punishment), the details about Vance's relationship with a former Major that have emerged in recent weeks are. . . sensational to say the least.
Added to the the challenges faced by the PMO is the fact that the guy they hired to replace Vance – Admiral Art MacDonald – was almost immediately after his appointment the subject of a set of sexual assault allegations against himself as well. He immediately recused himself and a third CDS has been appointed in less than six months.
Helluva a way to run a navy.
On the politics of the whole thing, Vance was appointed CDS by Prime Minister Harper in 2015 and served in that role until retiring in 2021. And that may be what saves Sajjan.
It has become clear in recent days that the previous Conservative government – a government in which Erin O'Toole served as a junior defence minister – had been warned in pretty clear terms about the allegations against Vance.
One would think that would neuter O'Toole (a retired Air Force officer, btw) in his ability to pursue this story but the Tories seem to be picking up steam at the moment, not dropping it (despite a rather disastrous press outing by O'Toole last week – like who volunteers to speak on this?!?).
In any case, the Conservatives are now focused on dragging the Prime Minister's Chief of Staff, Katie Telford, into the frouferah on the basis that she either did know or ought to have known about the allegations against Vance and therefore in either case should have informed the PM.
It isn't clear to me that Telford is in the wrong here – or the PM, for that matter. They rely on the information provided by Ministers and officials and necessarily have to trust what they're told. They neither can nor should be conducting their own investigations into the inner workings of departments, and especially not on as complicated and important as DND.
What should be obvious is the broader issues in the CAF that this whole sordid tale reveals. And a recent study into the results of Operation Honour – the CAF's supposed response to the prevalence of sexual violence among its members – shows that none of this is isolated. There is clearly a need for some wholesale culture change in the CAF and that doesn't happen quickly but it does require credible leadership.
Frankly, from what is available in the public domain at the moment, I'll be damned if I can figure how this isn't a hanging offence for Sajjan in this government: he is clearly the responsible minister; this is clearly an issue that impacts one the government's most important stated priorities; there's no sign the minister has this now under control and his handling – including cutting off female MPs and the committee chair repeatedly at his appearances – certainly doesn't suggest he gets it.
So not that anyone asks, but if the PM called me today I'd argue Telford is safe, Guilbeault should be shuffled and Sajjan needs to be dumped before the election.
Don't worry Justin, I'll drop my invoice in the mail.
Photo: Manfred Richter, Pixabay
Recommended Articles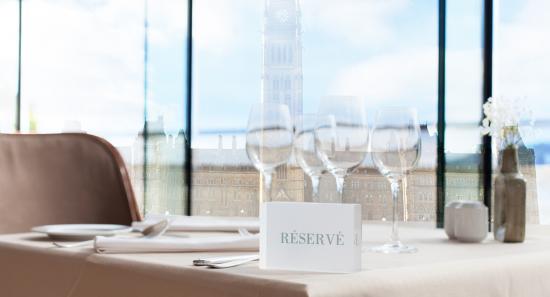 His CV is undeniably impressive, global and, well, impressive. He would almost certainly be the most "qualified" outsider to run for senior political office in a generation in Canada.
Read full story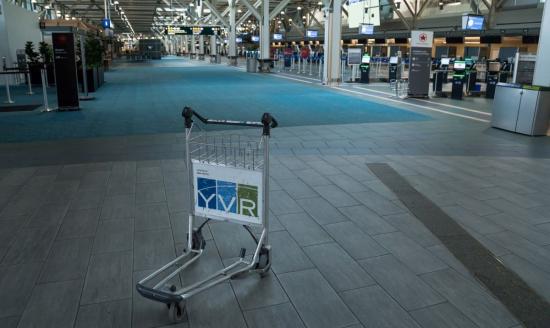 There are serious concerns in the corridors of power whether Transport Canada possesses the creativity, or has the latitude to craft a sector-wide response that will keep airlines solvent, airports functional . . .
Read full story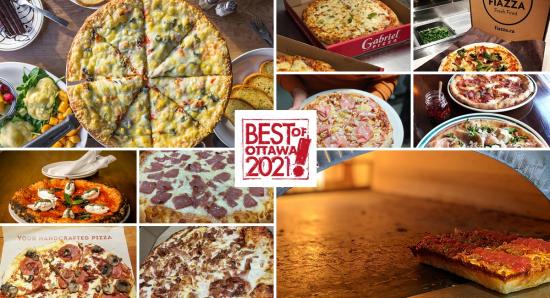 After over 20-years writing about life in Ottawa, we think we have a pretty good idea of the best of what this city has to offer. Check, share and discuss #OLMBest every week!
Read full story
Comments (0)
*Please take note that upon submitting your comment the team at OLM will need to verify it before it shows up below.