Sports
Timeout with The Henderson Sisters
Timeout with The Henderson Sisters
Photo credits: Timeout with the Twins & Nick Reynolds (nixaov) via Timeout with the Twins
---
WATCH ABOVE: While in town for the Kevin Haime "Kids to the Course" Golf Classic, Brooke and Brittany Henderson sat down with Timeout with the Twins overlooking the breathtaking Eagle Creek golf course. The powerhouse pair discussed #girlpower, being role models and succeeding as best friends and teammates in a single-player sport.
While her vibrant smile, sincere passion and kind spirit have earned her a place in the hearts of Canada, Brooke's talent is on track to earn her a place among Canada's record-holding professional golfers who each have eight titles to their names: Sandra Post, Mike Weir and George Knudson.
At only 20-years-old Brooke has been on the LPGA Tour for four years, achieved six titles and made an Olympic appearance.
Brooke says without her sister by her side she would not be so successful.
"Just knowing that I can always depend on her and she has so much knowledge in the game and in life, I just really respect everything that she says and I can make really good decisions off of the information she gives me…sharing it with somebody that is really important in my life and really special, it makes everything a lot more fun and a lot more enjoyable."
OLM: Thank you very much ladies for taking some time to sit down with us today. As sisters in sports media we really appreciate the opportunity to speak to the Henderson sisters.
BROOKE AND BRITTANY HENDERSON: Thank you!
So considering we are here today for the Kevin Haime Kids to the Course Golf Classic, we're wondering what your favourite part of the day is.
BROOKE: Just to see all the kids out and they're so happy to meet both of us, which is really cool. Sometimes I ask myself, am I really that interesting? But they seem to think so! If I can help them to pick up the game or just to chase after bigger goals in the game of golf it's a really amazing feeling for me. They ask for an autograph and their face lights up and smiles and you know makes you feel really good.
BRITTANY:I would say the same thing. It's just really cool to see everybody out here, learning the game and I feel like seeing that little spark of interest, that little spark of, "oh, this is so neat," it's a really cool feeling to experience.
I'm sure your hand never gets tired of signing those autographs!
BROOKE:Uuuh, sometimes! But no, it's definitely worth it for all the little kids, girls and boys, which is really cool as well. Golf is growing but it's really important to keep it growing so hopefully we can help to do that.
Before we talk about your relationship as sisters as well as professionals, can you tell us a little bit about growing up together?
BROOKE:I was always trying to chase after her, always trying to be with her and be just as good at her in everything, school, golf especially. She hit a lot further than me and I was always trying to be stronger and out drive her. She was always challenging me and pushing me to be better which I think is pretty cool.
So Brittany, if you can remember when you found out that you were going to have a little sister what was your reaction?
BRITTANY:I was excited. I was also nervous after being an only child for so long, I didn't really know what to expect. But she was pretty awesome. We had a little rough patch in the two-three age where she wasn't that nice but after that we were pretty good friends.
And how does the six-year difference play out now, in the dynamic of you girls working together?
BROOKE:I think it's good. She's really responsible and probably more mature so off the course she looks after me a little bit more and then on the course, just because I'm the player, I like to be the one to make the final decisions but she just gives me as much information as she can and then I make the final decision so I'm happy with it. But off the course she's definitely the boss.
So it's been four years since your sister relationship changed a little bit when Brittany became your caddie and you turned pro. Can you tell us what you've learned about each other in those four years?
BROOKE:Ouh, that is a tough question. Do you know?
BRITTANY:I don't know.
BROOKE:We've definitely spent a lot more time together. She takes super long to get ready!
BRITTANY:And long showers.
BROOKE: And really long showers so you know I have to prepare and plan my day around that a little bit.
BRITTANY:You have to give me warning! Like when do you have to be ready by!
BROOKE:For the most part we're really similar and we get along really well. We definitely have our moments sometimes but I think everybody does and we just work through them really fast and know at the end of the day we didn't really mean anything by it. It has been really cool and I don't think I would be as successful out on tour if I didn't have somebody that I could talk to at the end of the day through a tough round or a great round and just knowing I can depend on her is something really important.
We totally understand that! So at only 20-years-old you've been on the LPGA tour for four years, you have six titles to your name so far so you're on course to beat the Canadian record of eight, and you've made an Olympic appearance. How much of that success do you attribute to being able to work with your sister and having someone you trust so much out there with you?
BROOKE:Golf can be a really lonely sport but I'm never lonely, I always have somebody, which is really cool. It's been a dream come true to play on the LPGA tour for four years so far, have six wins, be really close to that record of eight, being in the Olympics and being able to share that journey together was really cool. Not many people get the chance to do that so we just tried to really embrace it and we try to enjoy everywhere we go. You know we get to travel around the world on the LPGA tour and experience different cultures, different languages, different food. And just to have somebody to share it with is really cool to us.
Brittany, as an older sister you would typically be thought of as the role model but you've said that you
actually look to Brooke as your role model. Can you explain for us why you've said that.
BRITTANY: She's just such a strong person and I think me playing the game I know how hard it is and I see how well she does it and not just the physical stuff because it can be grueling that way but also just mentally. And just I feel like you're just so mentally strong.
BROOKE:Thanks, B.
BRITTANY:I mean, also not getting fatigued, but just in how you view everything with so much courage I just think that is really inspiring.
So turning that question over to you a little bit, what qualities in your sister bring out the best in you in your game?
BROOKE:Just knowing that I can always depend on her and she has so much knowledge in the game and in life. I just really respect everything that she says and I can make really good decisions off of the information she gives me and just to go back to sharing it with somebody that is really important in my life and really special, it makes everything a lot more fun and a lot more enjoyable.
I'm sure you're more comfortable too knowing you have somebody who knows you so well that you can lean on.
BROOKE:Yeah, even just simple things. Having somebody there when you're in an unfamiliar situation, just having somebody you know you can go and ask if you have something on your face or like, or sometimes you know with accents and stuff I don't understand I just look to her to translate even though it's English!
That sounds like it comes from a particular moment, do you remember any moment?
BROOKE: No, it happens all the time.
BRITTANY: She just struggles with accents. Australian, no idea. British, no idea!
So you wear even more hats than people thought you did, Brittany, you're also her translator on the road!
Brittany: Yes!
So Brittany, as we grew up we always played competitive sports and if one of us was in a high-pressure situation we would feel anxiety and also excitement for the sister. How do you rein in those emotions so that you can help Brooke do what she needs to do and be successful?
BRITTANY:Yeah, it is tough sometimes but I think you just have to focus on the shot coming up. You never really have control over what's going to happen you only have influence so I think I just try to give a positive influence all the time and I just try to give good numbers, good, important facts, like only stick to things that are really important that she needs to hear and try to give good advice.
BROOKE:Sometimes when I'm in a bunker and I hit it out, she's like, 'Thank you!' I'm like, "Whaaat!"
BRITTANY:Normally you wouldn't say thank you.
BROOKE:No, that's for sure!
What elements of your relationship as sisters play out in the dynamic of you cooperating and working together on the course?
BROOKE: I can be really straightforward and say whatever I'm thinking to her, which she doesn't necessarily take offence to or anything. She just knows it's a high-pressure situation and I'm just trying to let it out so she just kind of absorbs it. Sometimes she'll say the right thing to kind of change my round around and get me making birdies again or just making pars. So it's good because she understands me almost as well as I know myself, sometimes better I guess. So it's just a great feeling to know that.
Brooke, as one of the most recognizable faces in Canada, let alone just in Canadian golf, what does it mean to you to be such an influential person representing the successful women in sport?
BROOKE:It's really cool. I'm really proud of how far I've come so far and I'm just really looking forward to the future and just continuing to grow as a person and a golfer and hopefully inspiring young women, young girls, to pick up the game of golf or just to follow whatever passion they might have and just know that anything is possible.
Do you feel that you shoulder any special responsibilities as such a young woman in the sport but also a prominent face for women in the sport?
BROOKE:Uhm, maybe a little bit but I'm just having fun. I'm just enjoying what I'm doing and so far things have been going great, so hopefully that just continues and I can continue to motivate and inspire people.
Inspire and also be a good role model for them, I would say. As such a genuine and humble person playing in the sport it seems like you don't even realize how significant you are!
BROOKE:Thank you!
What does it mean to you to be such a role model to those kids?
BROOKE: Growing up Brit was definitely a huge role model for me but I couldn't really ask her for an autograph, cause that would be a little weird! But Morgan Pressel on the LPGA Tour, she was a really big role model for me and when I finally got to meet her, get her autograph and take a picture with her it meant so much to me. I showed her the picture actually, I guess a year ago and she thought it was so cute and so funny because now we play together on the LPGA Tour. It's just I remember that moment of meeting her and it was so special to me, so I just try to recreate that experience for all the young kids.
And to put this question to both of you, as role models and teachers to all these young kids, what is the most important lesson you think that you can pass on to them?
BROOKE:I think find something that you love and great things happen after that. If you love it and you're willing to work hard, anything can really happen. It doesn't have to be LPGA Tour or professional it can just be a college scholarship or playing for your high school team or just something, make a goal and then try to chase after it.
BRITTANY:It's just really cool. Like Brooke was saying, the girls out there come from all corners of the world and it's a real global tour so a lot of the time we feel like we're playing in the Olympics every week because you see people from Korea, Taiwan, Thailand, and all over. And it's just really cool to see that, be a part of it and be, sort of on the inside.
And you're in such good company on the LPGA Tour, how would you describe the prominence of women in the sport right now.
BROOKE:Yeah, LPGA Tour, it's pretty amazing. Women in sport making a lot of money and enjoying what they're doing, being able to travel around the world and have such an influence on everybody. It's really amazing what the game of golf has done and the women out there. They're inspiring to me, too! I look up to some of them cause they're amazing at what they do.
So our last two questions for you, we ask these of everybody that we interview, number one, we'll give you each a chance to answer. If you had to describe your sister in three words or describe the experience that you've shared over the past four years in three words, what three words would you choose?
BROOKE: Oooouuuh. Do you know? You go.
BRITTANY: I would say fun.
BROOKE: Okay, fun. That's one. Are we going to do this together? Yeah, let's do it together. Okay, two…uhm…amazing? That's a good word. Three, special.
BRITTANY: Special, yeah that's a good one.
BROOKE: Fun, amazing, special.
I like that one, special. I think it's my favourite one we've ever heard for that question!
BROOKE:Okay, cool!
And our last question, you'll both have to answer this individually, is there anything in your heart that you think about your sister that you don't think she already knows or that you want to take this opportunity to tell her?
BROOKE:Ouuuh. Go.
BRITTANY: I think I actually said it earlier but I really admire your courage and I'm always so proud to be out there with you.
BROOKE:Thanks, B. Uhm, I think to give up on her own dream and to caddie for me is pretty amazing and just to be willing to put up with everything that I give you sometimes its kind of a lot but I'm just really happy that we get to do it together.
Thank you so much ladies. We know that this is some of your down time so we appreciate you making the time and as we said before, as women in the sports media industry, being able to talk to the two of you who are making such waves, we really appreciate your time.
Brooke and Brittany: Thank you!
Recommended Articles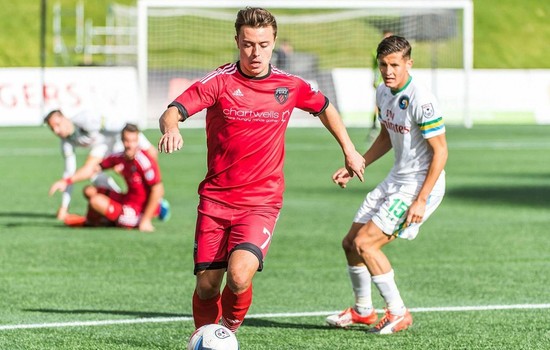 Photos courtesy of Ottawa Sports and Entertainment Group. Okay. Everyone get a grip. Breathe deeply....
Read full story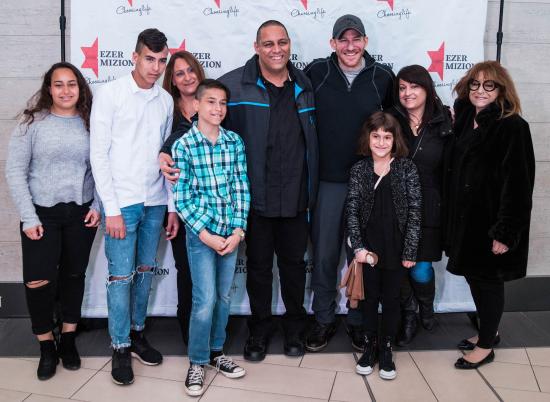 How do you find the words to thank the person who, without any expectation for gratification in return, gives you the opportunity to watch your children grow up? "Stuntman" Stu Schwartz meets the bone marrow donor that saved his life.
Read full story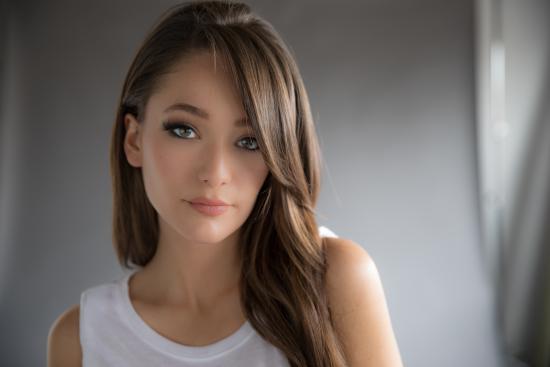 The Orleans-raised starlet is ready to wow her hometown crowd and maybe bring an even bigger hoedown to O-town in the future.
Read full story
Comments (0)
*Please take note that upon submitting your comment the team at OLM will need to verify it before it shows up below.