Tips for finding the right pair of shoes
As a person with a keen interest in fashion, it's not just enough that you buy shoes. You need to develop a nark for choosing stylish and high quality that complements your great outfit and the other accessories. In this article, we'll equip you with sufficient willpower so that you rise above the basics of buying shoes based on merely their appearance.
The following are the tips you need to pay close attention to make the right selection of new Balenciaga shoes or shoes from any other reputable brand.
Consider the heel and toe parts
When trying on the shoes, pay close attention to the shape of the toe and heel parts of the shoes. Squeeze these parts and see if there are any deformations that remain after the action. The best shoes are those with rigid heel and toe parts. If you select one with a soft heel, the danger is that these areas might sag too quickly and thus making it hard for you to walk comfortably.
Size matters
Of course, this one is a total no-brainer. But besides that, did you know that one of your feet is slightly larger than the other? That's intriguing but research has found that the majority of people have one of their foot larger than the other. It might be hard to tell with your naked eyes. But as you try on different sizes of shoes, you might notice that you're more comfortable in one pair than the others although all of the same are the same size. You should always choose one that makes both of your feet most comfortable.
Stability of the shoes
Stability should be among the top requirements that every shoe you buy must meet. When trying out new heels apply pressure on the mid-foot and see if you'll maintain balance. If the heel slides back, it's an indication that the shoes have poor stability which can cause you trouble down the line. So unless you want to face drawbacks such as constant loss of balance and wobbly gait, avoid such shoes no matter how attractive they look.
Buy comfortable
Many shoppers make the mistake of buying shoes that restrict their feet with the hope that they'll become comfortable in the near future. The problem here is that the restrictions might result in other issues like muscle malfunction and poor blood circulation. Also, these shoes will lose their physical appeal in no time which will then make you lose interest in wearing them.
It's simple to deal with this problem. While wearing socks, stand on a sheet of construction paper so that you're able to draw out the outline of the shapes of both your feet. When you go shopping, insert the cutouts inside your preferred shoes and see if they fit without bending at the edges. The shoes that pass this test are the ones to take home with you.
Also, take the time to wear the shoes and walk around to ensure that they're comfortable enough for your feet and balanced enough. If you're on a carpet, move to the bare floor for a realistic feel of the stability and comfort of the shoes.
Inspect by hand before buying
When buying new shoes, always inspect the inside of the shoe to ascertain that the inner surface is soft. There shouldn't any rough internal seams while the insole should be easy to remove.
Consider the height of the heel
If you've made up your mind to get a new pair of heels, take care that you don't buy one that exceeds 9.1cm. The recommended distance between the heel and the sole should be at least 3cm. If the distance between the heel and sole is shorter, that will exert a lot of pressure on the toes due to the extra weight.
Take measurement of your feet at least after every 2 years
Over time, your feet will grow longer than they're right now. If you keep relying on measurements that you took many years back, you might end up buying shoes that are no longer your size. If you're an ardent online shopper, you need to get this right since you'll not have the opportunity of trying on the shoes before making the order. By having accurate measurements, you don't run the risk of spending your money on shoes you won't be using.
No sliding
Make sure that the feet aren't sliding along the block when trying on high heels. Such shoes will wear in quickly so that your feet will be sliding inside the shoes regularly so that you'll have issues with stability. It's easy for the heels of such shoes to break which also means that the safety of your feet is in serious doubt.
As you've seen, there's more that goes into buying high-quality and comfortable shoes than just the physical appearance. Take these tips into consideration when buying your next pair or pairs of shoes so that they are appealing, comfortable, and stylish.
Photo: Toa Heftiba, Unsplash
Recommended Articles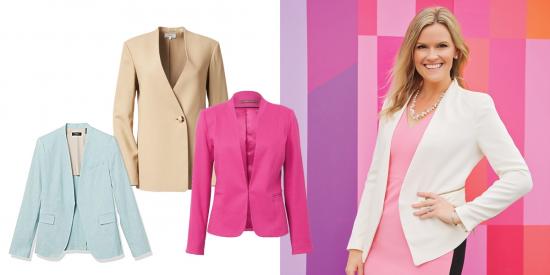 Blazers are the fashion chameleon of any woman's wardrobe. Alex Hunt of @ottawastyle says to look for this season's collarless options to add instant polish to any look!
Read full story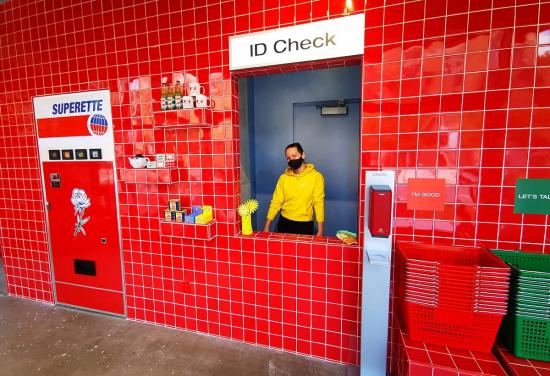 The first cannabis company to set up shop in Ottawa is now serving customers in at its newly opened store at Bank and Fifth Avenue in the Glebe.
Read full story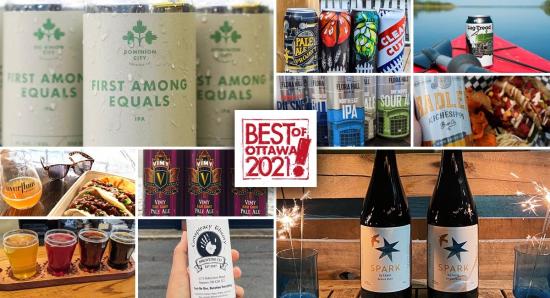 After over 20-years writing about life in Ottawa, we think we have a pretty good idea of the best of what this city has to offer. Check, share and discuss #OLMBest every week!
Read full story
Comments (0)
*Please take note that upon submitting your comment the team at OLM will need to verify it before it shows up below.