Top 10 realtors in Ottawa for 2020 by Rate-My-Agent.com
Top 10 realtors in Ottawa for 2020 by Rate-My-Agent.com
The top 10 real estate agents in Ottawa for 2020 have been announced by Rate-My-Agent.com. The review site compiles and publishes the list of top rated Realtors in Ottawa based on ratings and reviews received during the past year.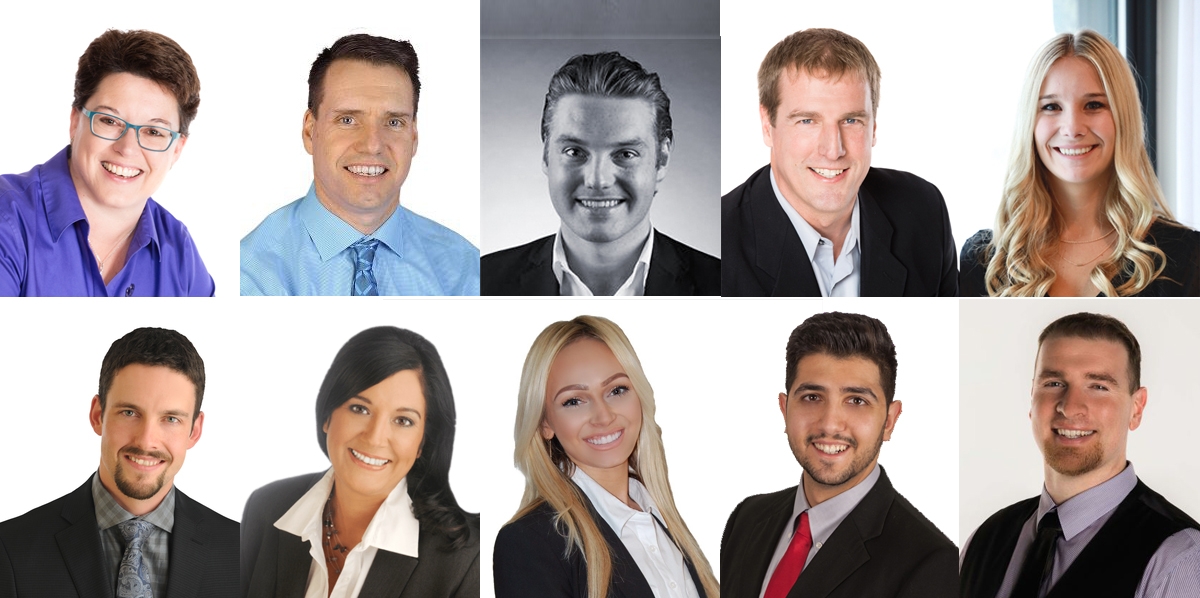 In ranked order, from tenth to first, the agents are (pictured from top left to bottom right) :
10. Laurie J Gagnier, 9. Rod Millar, 8. Shane Lanigan, 7. Jeff Miller, 6. Brittany Bekkers,
5. Stephan Gauthier, 4. Yasmin Fues, 3. Zoe Van Wyck, 2. Ahmad Moharam, 1. Marc Parenteau
All the best Ottawa Realtors in 2020 can be found at Rate-My-Agent.com. Each year a new list of top agents is published, so even agents who join the site in 2021 have a chance of being ranked. The rankings are 100% merit based - getting verified reviews is the only way to earn a spot on the list.
"Unlike other agent ranking sites, agents can't pay to have negative reviews removed or hidden and cannot pay to be included on the list of top-rated agents," says Rate-My-Agent. The company won't disclose exactly how it verifies reviews "to protect the integrity of the process," but it says "there have been many attempts by agents to game the system and rankings, which is why we keep our algorithms a closely held secret." This year the company has started penalizing agents caught cheating. "It's not fair to the agents who earn their reviews honestly, so we implemented a penalty system." Some agents have suggested cheating should be reported to provincial regulators.
Rate-My-Agent.com is a rating and review website for real estate agents, mortgage brokers, and insurance agents. It's free for the general public and real estate professionals. The company pledges 50% of profit to worthy causes.
---
For more info Contact: Dave Zirnhelt, Rate-My-Agent.com Inc Phone: 778-244-8505 Email: Dave@Rate-My-Agent.com
Comments (0)
*Please take note that upon submitting your comment the team at OLM will need to verify it before it shows up below.