Music
Top 20 Greatest Canadian Singers
Top 20 Greatest Canadian Singers
by Madison McSweeney
---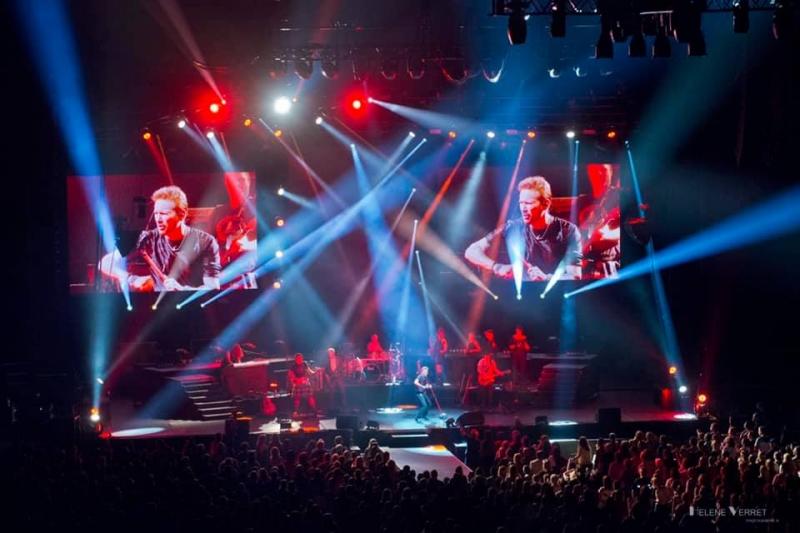 20. Corey Hart
Montreal's Corey Hart had a massive hit with his 1984 single "Sunglasses At Night," from his 1983 record First Offense. That album (Hart's debut) went Triple Platinum in Canada and was certified Gold in the US. The next year, Hart had even bigger hit with his new wave ballad "Never Surrender," which went to number one in Canada and number three in the US. He was inducted into the Canadian Music Hall of Fame in 2019.
Photo: Helen Verret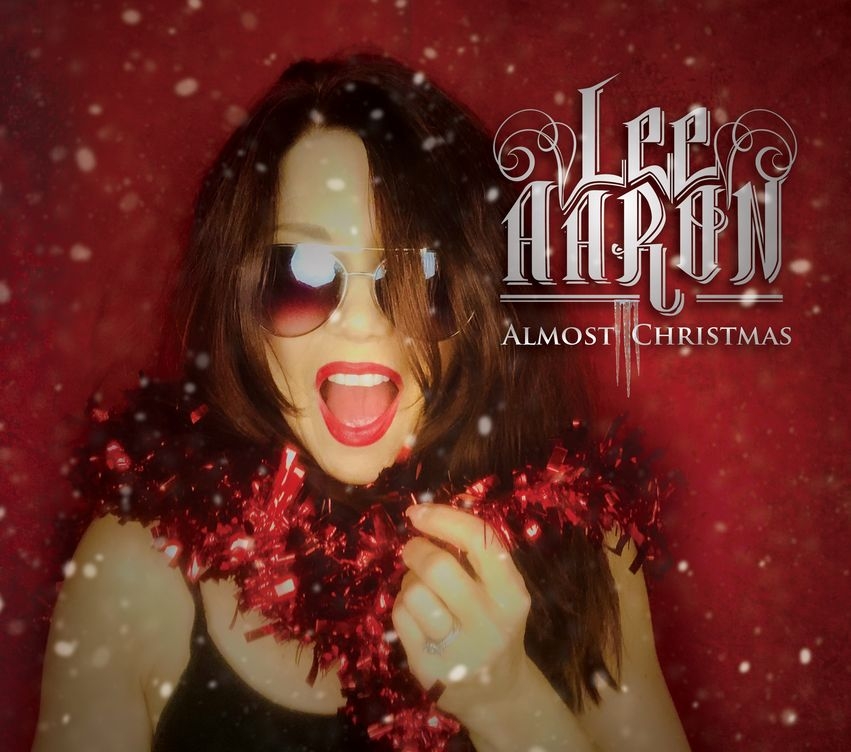 19. Lee Aaron
Well-suited to the epic anthems of 1984's Metal Queen, Lee Aaron's impressive pipes lent a sense of confidence and authority to playful hair metal hits and grandiose power ballads alike. With sexy singles "Whatcha Do to My Body" and "Hands On," her 1989 album Bodyrock went platinum in Canada and received three JUNO nominations. She branched out into jazz in the 2000s, before returning to hard rock with 2016's Fire and Gasoline.
Photo: @LeeAaron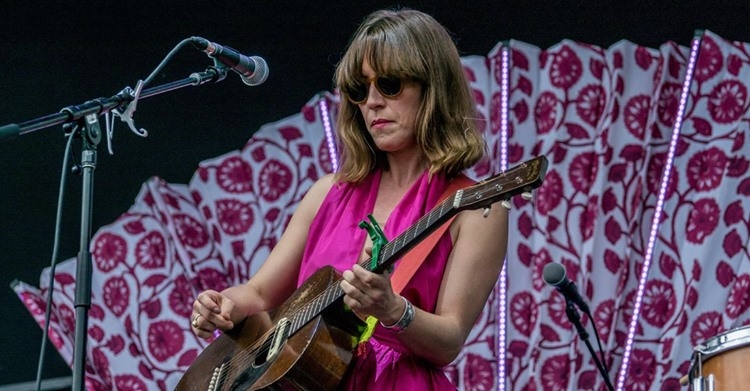 18. Feist
Leslie Feist became a household name after the release of her 2007 album The Reminder, striking gold when folk-pop single "1234" was featured in an Apple commercial.
But the Amherst, Nova Scotia-born, Regina-and-Calgary-raised folk singer-songwriter had long been an indie darling in Canada. The early 2000s saw her making music with Peaches and Broken Social Scene as well as releasing two albums of her own (including 2004's acclaimed Let It Die).
With an output that encompasses indie rock, jazz-pop, punk, and folk, Feist has received four Grammy nominations and eleven JUNO Awards. She's also been nominated three times for the prestigious Polaris Prize, winning for her 2012 alternative folk masterpiece Metals.
Photo: Joshua Mellin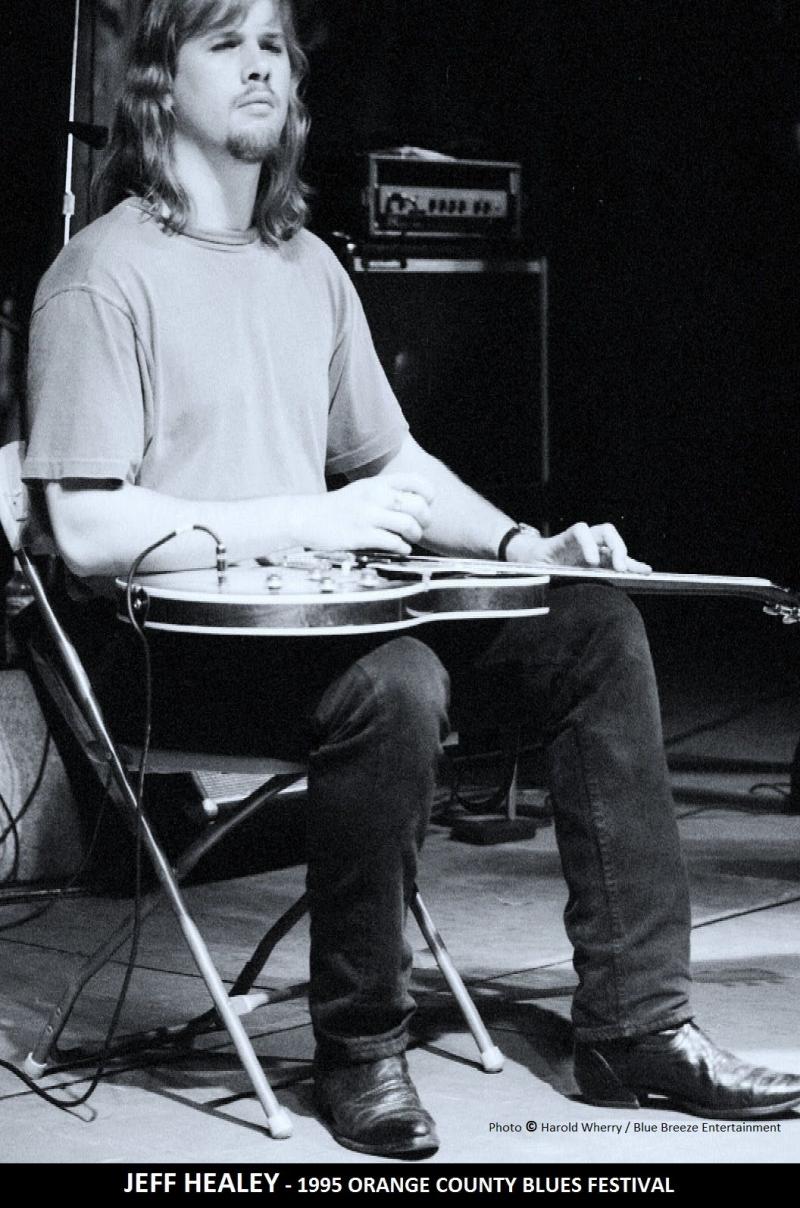 17. Jeff Healey
Despite losing both his eyes to cancer as an infant, Jeff Healey was one of Canada's most acclaimed guitarists. The Toronto-born bluesman contributed scorching riffs and impassioned vocals to songs like "Confidence Man" and "I Think I Love You Too Much," which hit number five on the Canadian charts. In 1989, he appeared alongside Patrick Swayze in the film Roadhouse, contributing four songs to the soundtrack. He passed in 2008 at the age of 41.
Photo: Harold Wherry, Blue Breeze Entertainment
16. k.d. Lang
Blessed with one of the most heavenly voices ever put to record, k.d. lang seamlessly transitioned from quirky country to sultry adult contemporary. She's won four Grammys and six JUNOs, sang with Roy Orbison and Tony Bennett, and left millions spellbound with her cover of "Hallelujah" at the Opening Ceremony of the 2010 Winter Olympics.
Photo: Jeaneem
15. Michael Buble
The B.C.-based singer's charisma and smooth vocals reinvigorated the Great American Songbook for a new generation, almost singlehandedly bringing Sinatra-style crooning back into the mainstream.
Photo: ManAlive!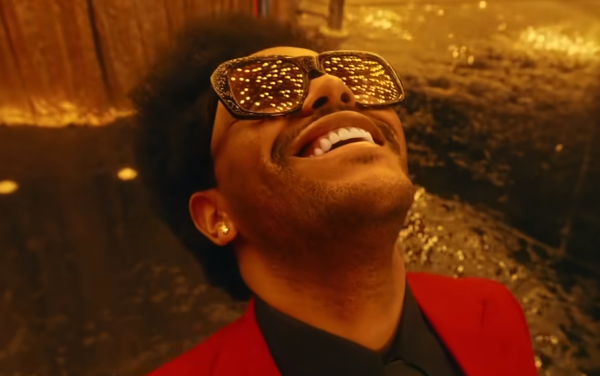 14. The Weeknd
Beloved by critics for moody R&B tracks like "The Hills," Toronto's The Weeknd ate up the pop charts with hits like "I Feel It Coming" and his infectious "Can't Feel My Face." He's won three Grammys and ten JUNO Awards, including both Album and Single of the Year in 2016.
He's also made a mark on Hollywood, collaborating with Kendrick Lamar on "Pray For Me" for the soundtrack to Marvel's Black Panther, and making a memorable appearance as himself in last year's acclaimed Uncut Gems.
Photo: From Heartless by The Weeknd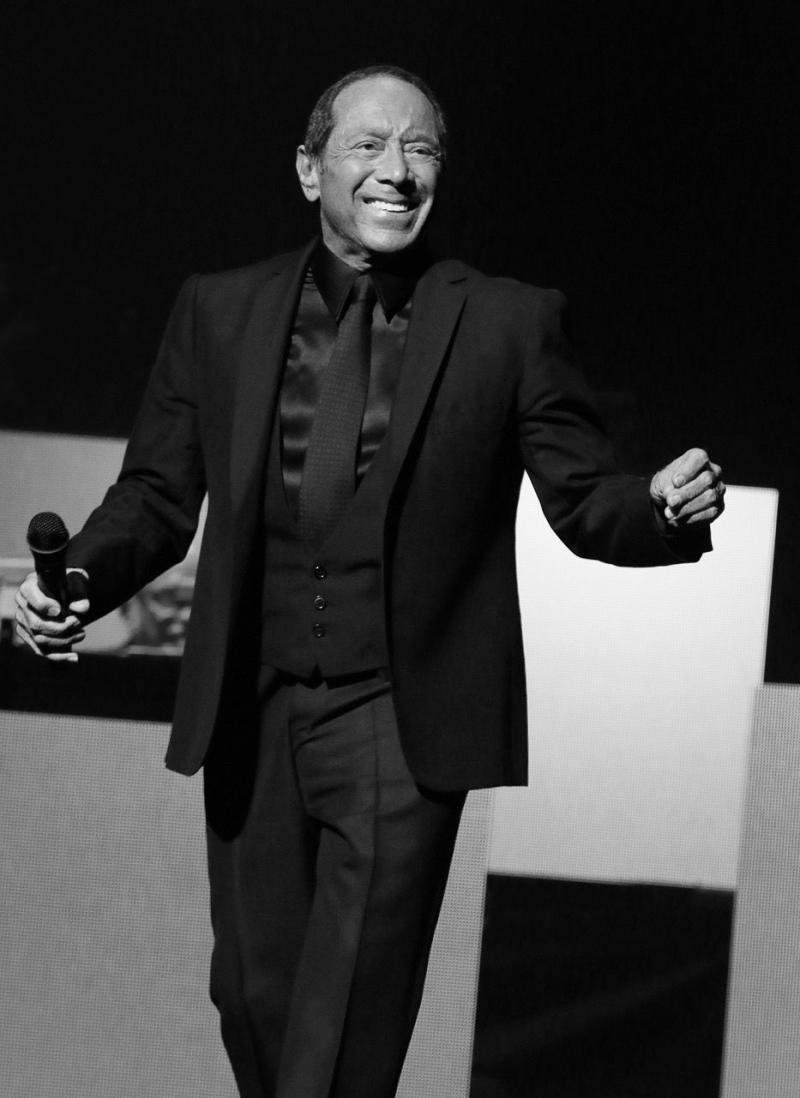 13. Paul Anka
Best known for writing the iconic "My Way" for Frank Sinatra, Ottawa-born Paul Anka has penned songs for artists like Tom Jones, Michael Jackson, and Buddy Holly. He's also had quite a career as a crooner himself, writing and performing songs like 1957's "Diana," 1959's "Put Your Head on My Shoulder," and 1960's "Puppy Love" (all reaching #2 on the Billboard Top 100).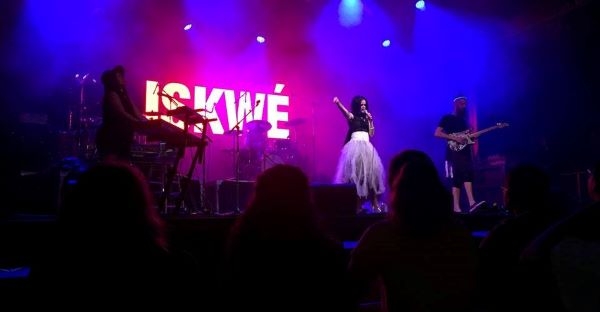 12. iskw?
One of Canada's most exciting new artists, iskw? uses her incendiary fusion of gothic post-punk and industrial rock (with a side of traditional PowWow music) as a vehicle for uplift and protest. In addition to three JUNO nominations, she was nominated for the 2018 SOCAN Songwriting Prize for her song "Healers," and her sophomore album The Fight Within was longlisted for the Polaris. The music video for her "Little Star" was named Video of the Year at this year's JUNO Awards.
Photo: MadisonMcSweeney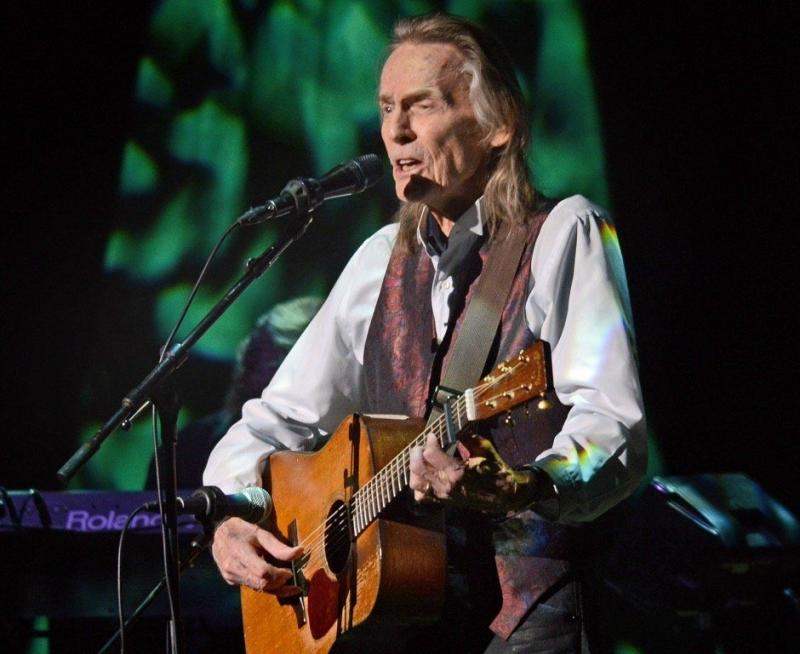 11. Gordon Lightfoot
Known as much for intimate ballads ("If You Could Read My Mind") as much as his sprawling historical epics ("The Wreck of the Edmund Fitzgerald," "Canadian Railway Trilogy") the Orillia-born folk singer is one of Canada's most decorated songwriters. The nation was briefly thrown into a panic when his false reports of his death circulated in 2010 – but a decade later, he's still going strong.
Photo: lightfoot.ca/2018.htm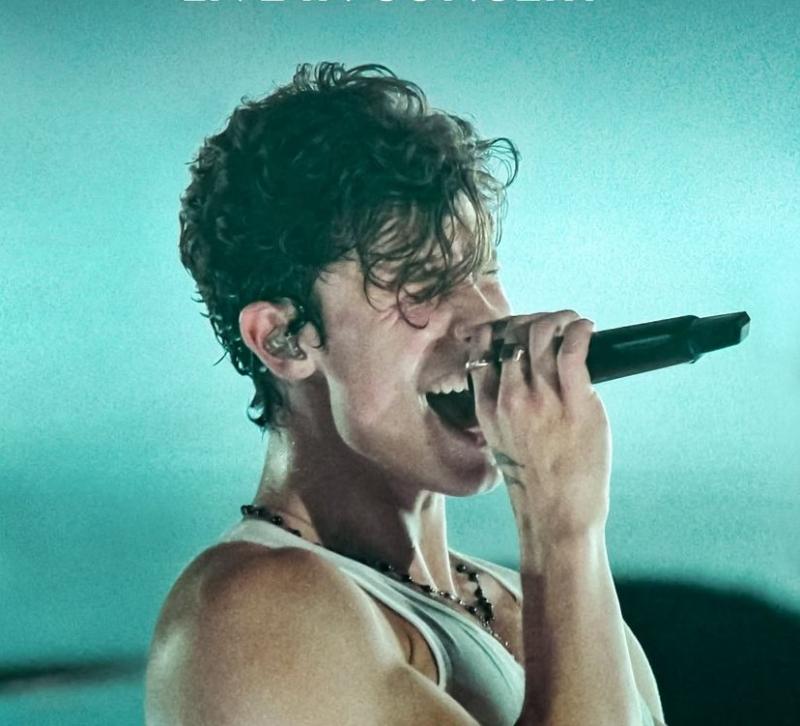 10. Shawn Mendes
The Pickering-born singer songwriter is currently one of Canada's hottest pop stars. Releasing his debut album at the age of seventeen, Mendes made his mark with irresistible teen anthems like "Life of the Party" and "Stitches." He's gone on to dominate the charts with hits like "In My Blood" and "There's Nothing Holdin' Me Back," racking up three Grammy nominations and ten JUNO Awards along the way. He recently reached another milestone with "Señorita," a collaboration with girlfriend Camila Cabello which hit number one in dozens of countries.
Photo: Netfix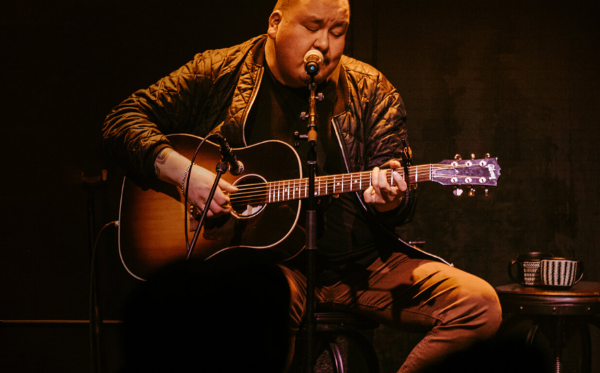 9. William Prince
Known for his deep baritone voice and gentle, community-minded songs, folk singer William Prince is one of Canada's fastest rising stars. His 2015 debut Earthly Days took home the JUNO Award for Contemporary Roots Album of the Year, and his gospel-inspired sophomore album Reliever has received international acclaim.
Photo: www.williamprincemusic.com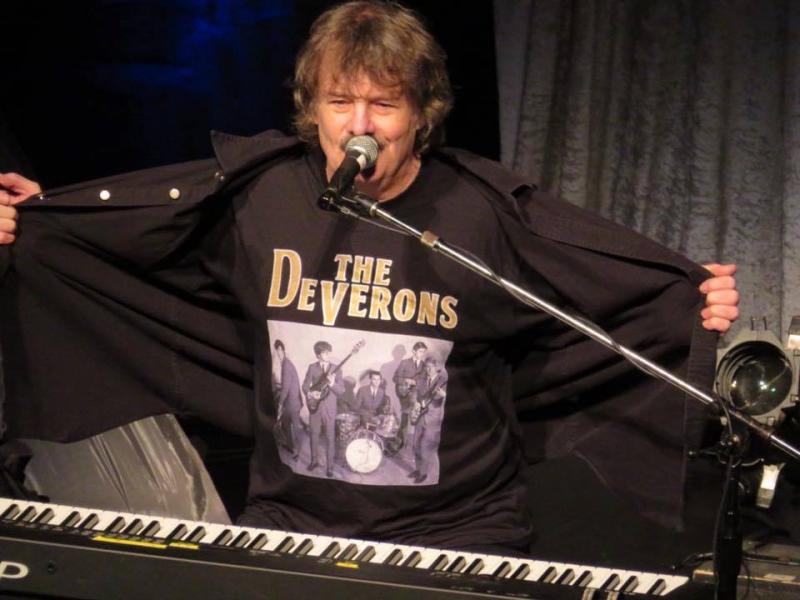 8. Burton Cummings
Born in Winnipeg, Burton Cummings graduated from The Guess Who into a stellar solo career, which included number one hits like power ballad "Stand Tall" and tragic story-song "Break It To Them Gently" – not to mention raucous rockers like "Your Backyard" and "My Own Way to Rock." Renowned for his lovely voice, fondness for storytelling, and keen sense of humour (his impression of Gordon Lightfoot covering "Maggie May" is a staple of his live sets), his concerts still sell out today. He was named a member of the Order of Canada in 2009.
Photo: Cheri Diamond
7. Bruce Cockburn
With politically-charged hits like "Lovers in a Dangerous Time" and "If I Had a Rocket Launcher," the Ottawa-born folk rocker pioneered a potent fusion of gospel and protest songs. With complex lyrics and genre-bending arrangements drawing from folk, blues, new wave, and world music, Cockburn's songs are as informative as they are inspiring.
Photo: Janet Spinas Dancer
6. Avril Lavigne
When Avril Lavigne hit the scene with her assertive brand of pop-punk and post-grunge, she gave a generation of girls an alternative to the impersonal and sometimes shallow pop of the era. Like Alanis before her, Avril's combination of self-assuredness and vulnerability was relatable to many, and bratty hits like "Sk8er Boi" and "Girlfriend" cemented her reputation as "the princess of punk."
Photo: Breno Galtier
5. Bryan Adams
Known for international hits like "Summer of '69," "Heaven," and "(Everything I Do) I Do It For You," Bryan Adams is one of Canada's most dependable rockers. He's racked up 20 JUNO wins and a Grammy, as well as a number of Oscar and Golden Globe nominations, and was named a member of the Order of Canada. His latest album, the bluesy "Shine A Light" named Adult Contemporary Album of the Year at this year's JUNO Awards.
Photo: Kara Canal
4. Joni Mitchell
With idealistic folk songs like "Woodstock" (which crystallized the mythology of the 1969 festival) and environmentalist ditty "Big Yellow Taxi," Joni Mitchell could have easily ended up the face of the hippie generation. But the Alberta-born singer-songwriter was never so easily boxed in, and her beloved songs like "A Case of You" and "Both Sides, Now" are (to borrow a few of her words) as timeless and golden as stardust.
Mitchell's influence is as wide-ranging and eclectic as her output: bands like Nazareth and Crosby Stills Nash & Young have reinvented her gentle classics as hard-rock anthems, and Courtney Love's Hole gave "Both Sides, Now" a noise-punk makeover on their 1991 debut.
3. Neil Young
Equally adept at crafting beautiful ballads like "Helpless" and "Harvest Moon" and confrontational protest songs like "Southern Man" and "Keep On Rockin' in the Free World," Neil Young is one of Canada's most prolific and accomplished songwriters, releasing dozens of albums in over half a century of activity.
Photo: snikwas
2. Alanis Morrisette
Alternately zen and wrathful, Alanis's 1995 album Jagged Little Pill sold more than 33 million copies and spawned one of the most iconic breakup songs of all time: "You Oughta Know," a spiteful post-grunge rant that sparked "You're So Vain" levels of speculation. Her raw vocals and stream-of-consciousness lyrics have inspired countless artists, proving that radical honesty and chart success are not mutually exclusive.
Photo: JustinHiguchi
1. Leonard Cohen
More poet than singer, Leonard Cohen's meditative lyrics tackled sex and death, love and war, religion and politics – sometimes all in one song. Cohen also published two novels and many books of verse. In 2017, the JUNOs posthumously named him "Songwriter of the Year." It seemed like an understatement.
Photo: Takahiro Kyono
Recommended Articles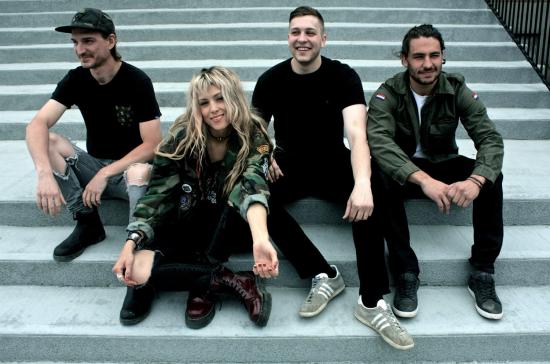 #OLMMusic reviews new releases from Thom Yorke, Josephine Leone, Julia Holter, The Reverb Syndicate and Robyn.
Read full story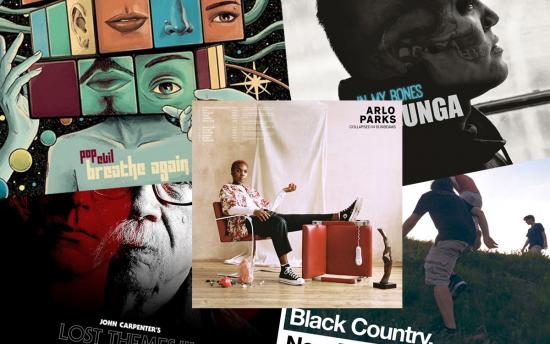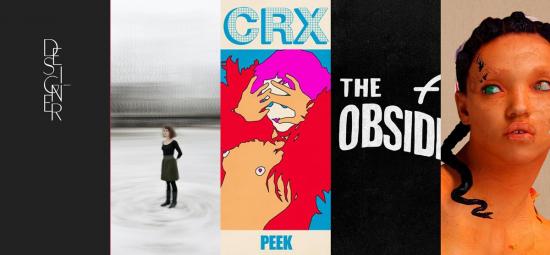 Five new albums to check out this week including Ottawa band Merganzer's latest record and The Obsidians' unique surf-rock drumming.
Read full story
Comments (1)
*Please take note that upon submitting your comment the team at OLM will need to verify it before it shows up below.