Food & Wine
Travel the world with five authentic Black owned restaurants
Travel the world with five authentic Black owned restaurants
As the momentum of the Black Lives Matter movement continues, it's important to note that this is a lifestyle, not simply a short lived viral trend. Standing in solidarity with the Black community can take on so many different forms, from education to marching in protest, but eating out at these five local Black owned restaurants could certainly be one of the tastiest ways to show your support.
Suya Palace
(Nigerian)
This takeout centric hidden gem in Centretown serves traditional Nigerian dishes, most notably that of its namesake, Suya, a popular spicy meat skewer that represents the epitome of African street food. Coated in an imported dry rub, specifically a made-in-Nigeria chilli powder that, according to Citizen restaurant reviewer Peter Hum, "adds some fierce, persistent, swelling heat," the authentic flavours continue to marinate as dishes are grilled on hardwood charcoal. The result, Hum discovered, was a well-seasoned and deeply savoury experience. Alongside the chicken, beef and goat options that are all halal, they also serve vitamalt, a sweet non-alcoholic Caribbean malt beverage. See the menu here
Photo: Suya Palace Instagram
Jambo (Kenyan)
Since 2016, Jambo has been Ottawa's only Kenyan restaurant, offering menu items like barbecue chicken, bhajia (deep fried sliced potatoes dipped in lentil butter) and a grilled goat platter that, Hum enjoyed so much that he wrote, "if there's a better serving of goat in Ottawa than what I had at that lunch, someone needs to point it out to me." With authentic sides like ugali (a cornmeal porridge), chapati (unleavened flatbreads that arrived in Kenya during the colonial period when the British government imported Indian labourers to build railroads throughout East Africa) and sukuma wiki (braised salty kale), you're in for a truly unique African culinary experience. See the menu here
Photo: Jambo Instagram
Lil Negril (Jamaican)
Flavourful and casual dishes abound at this 25-seat local island grill found in a Centretown strip mall. Patrons can choose from the likes of their world famous jerk chicken with mango salsa, tropical fried chicken with Jamaican style tomato sauce and barbecue pork ribs seasoned with an in house rub, all accompanied with fried plantains and congo peas with rice. They also serve roti, a generic term for flatbread, served "bust up shut" (the vernacular for "busted-up shirt"), apropos of the bread's remarkable resemblance to a torn shirt. Insider tip: eat it with your hands. Tear into the flaky bread and use it to scoop up every last bit of your chosen accompaniment. See the menu here
Photo: Lil Negril Instagram
Tingz (Caribbean)
The newest addition to the thriving eclectic local foodie scene features modern Carribean cuisine in a resto bar setting led by Chef Jae-Anothony, who has cooked for celebrities like Drake, Boi-1Da and The Weekend. Try the mouth-watering savoury comfort food like Carribean style mac and cheese, jerk chicken poutine, and oxtail braised for over four hours and reduced with white lima beans, served with rice n peas and coleslaw. With the summer menu dropping soon, patrons can look forward to items like tamarin beef short ribs accompanied by fries and coleslaw and curry lobster and coconut rice. Don't forget to try the plantain beignets topped with rum and infused dulce de leche for a sweetly satisfying finish. See the menu here
Photo: Tingz Instagram
Habesha(Ethiopian)
A must try within the non-fussy confines in the heart of Vanier is the Habesha platter, which comes loaded with a delectable combination of meat- and vegetable-based stews, including Doro Wat, the national dish of Ethiopia prepared with tender chicken and hard boiled eggs cooked with spicy pepper and flavoured with butter. Injura, the traditional Ethiopian bread, is served with all dishes at no additional charge. This is surely a place to check off your foodie bucket list, especially if you're into an authentic (no utensils here!) and flavourful meal. See the menu here
Photo: Habesha Instagram
Recommended Articles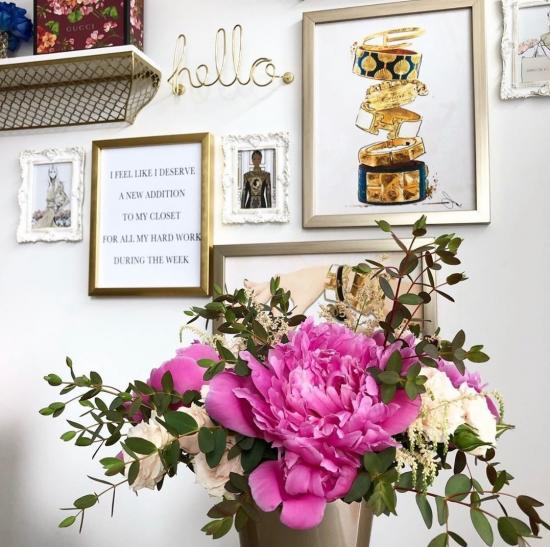 Dia Shams, owner of Valamode, suggests that newcomers to the world of luxury consignment start with a Louis Vuitton handbag because it has "incredible brand value and sustainability."
Read full story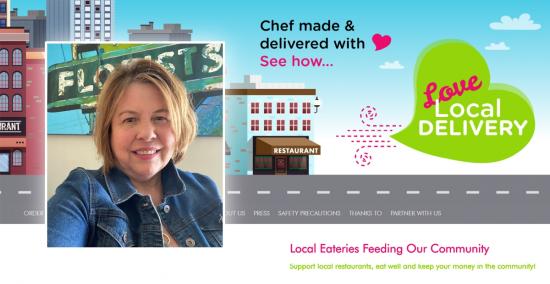 App underway to further collaborative platform showcasing local restaurants that offer takeout and delivery
Read full story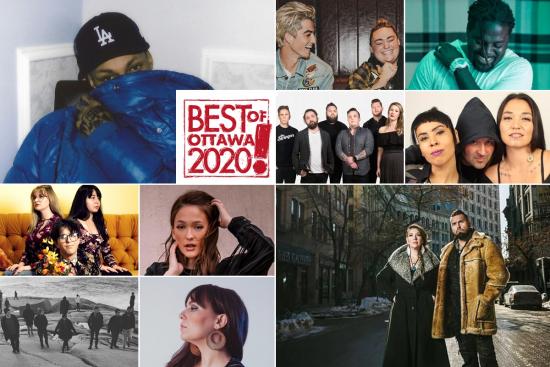 In this weekly series, we share our picks with you — our top hotels, live music venues, local brews, bands and more. Check, share and discuss #OLMBest every week!
Read full story
Comments (0)
*Please take note that upon submitting your comment the team at OLM will need to verify it before it shows up below.