Book Reviews
Turning Parliament Inside Out • Practical Ideas for Reforming Canada's Democracy
Turning Parliament Inside Out • Practical Ideas for Reforming Canada's Democracy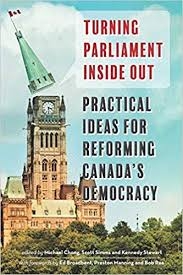 Turning Parliament Inside Out • Practical Ideas for Reforming Canada's Democracy
By Michael Chong, Scott Simmos, and Kennedy Stewart
With Forewords by Ed Broadbent, Preston Manning and Bob Rae.
184 pages • ISBN 978-1771621373
---
For years, the prospect of parliamentary reform has been a hot-button issue in Canada. More and more Canadians find themselves frustrated with how Parliament works (or doesn't) and end up increasingly checked out from politics as a whole, feeling like their voices don't matter to those in power.
When he introduced the "Reform Act" bill in 2013, Conservative MP Michael Chong brought the issue of parliamentary reform to the forefront, proposing changes that would empower MPs and hold party leadership accountable to their caucus--and therefore, to all Canadians. Although the changes required for such reforms are modest, the effects they would have on the Canadian democratic process would be revolutionary.
In Turning Parliament Inside Out, Chong joins Kennedy Stewart (NDP) and Scott Simms (Liberal) in organizing a collaboration between MPs from all of Canada's major political parties, representing ridings from across the country. They join together in an across-the-aisle effort to make these changes a reality, explaining why reform is so urgently needed and proposing practical, achievable suggestions for making it happen. The contributors of this cross-partisan, cooperative project aimed at increasing citizen control of Canada's political institutions, include:
FOREWORDS BY: Ed Broadbent, Preston Manning and Bob Rae
NIKI ASHTON is the Member of Parliament for the riding of Churchill–Keewatinook Aski. First elected in 2008, she is a member of the NDP, the party's Critic for Jobs, Employment and Workforce Development and was a candidate in the 2012 NDP leadership race.
MICHAEL CHONG (Editor) has represented the riding of Wellington–Halton Hills since 2004. He served in the cabinet of Prime Minister Stephen Harper as Minister of Intergovernmental Affairs and Minister of Sport and was a contestant in the 2017 Conservative leadership race.
MICHAEL COOPER, Conservative Party, was elected to represent the riding of St. Albert–Edmonton in 2015. He is the Official Opposition Deputy Critic for Justice.
NATHAN CULLEN is the NDP MP representing Skeena–Bulkley Valley since 2004. He has held various senior portfolios for the NDP including House Leader and Finance Critic and stood as a candidate in the 2012 NDP leadership race.
ELIZABETH MAY is the leader of the Green Party of Canada. She became the first Green Party candidate to be elected to the House of Commons in 2011 and represents the riding of Saanich–Gulf Islands.
SCOTT SIMMS (Editor)is the Member of Parliament for the Newfoundland and Labrador riding of Coast of Bays–Central–Notre Dame. First elected in 2004, he is a member of the Liberal Party and the current chair of the Standing Committee of Fisheries and Oceans.
KENNEDY STEWART (editor) was elected in 2011 and is the NDP MP for Burnaby South. He is currently the NDP Critic for Science and chair of the NDP's British Columbia caucus.
ANITA VANDENBELD is a member of the Liberal Party and was elected to represent the riding of Ottawa West–Nepean in 2015. She in a a member of the Standing Committee of the Status of Women and chaired the Special Committee on Pay Equity in 2016.
Recommended Articles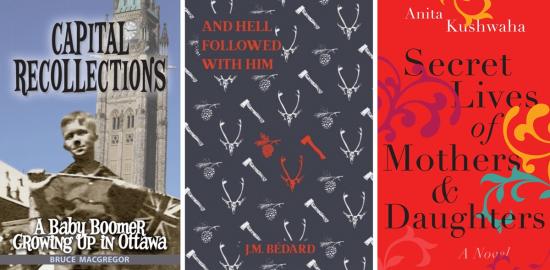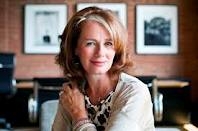 Back in November, Arlene Dickinson was in Ottawa to launch her new book, Persuasion: A New Approach...
Read full story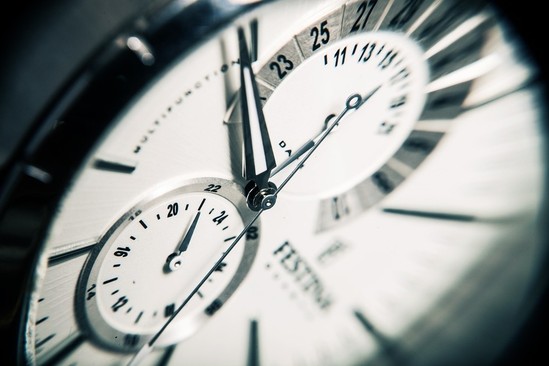 We all know what it's like to live in a 24-7 world. The portability of our cellphones and laptops...
Read full story
Comments (0)
*Please take note that upon submitting your comment the team at OLM will need to verify it before it shows up below.