Arts & Events
Upbeat! Productions Presents Exciting Debut Season Lineup
Upbeat! Productions Presents Exciting Debut Season Lineup
What if music festival season could last all year round? With not-for-profit music production company, Upbeat! Productions, you can enjoy the presentation of live music all the way from late September to early June.
Dedicated to building connection through music, Upbeat! Productions, under the artistic direction of Roland Graham, is proud to present audiences in the nation's capital with two exceptional year-round music series: Concerts by the Canal and the Master Piano Recital Series. Concerts by the Canal (CBTC) gives music lovers the chance to enjoy a varied line-up of classical, jazz and alternative genres. The Master Piano Recital Series (MPRS), on the other hand, is dedicated to showcasing solo classical piano talents from around the world.
Both series serve to balance the handful of music festival activity that floods Ottawa in the summer by offering programs of the same calibre throughout the entire year.
Roland Graham is not only the founder and the creative driving force behind these two concert series. He is also the Director of Music at Southminster United Church, located adjacent to Lansdowne Park where all Upbeat! Productions' concerts take place. The church's fine acoustics, 500-capacity seating, easy accessibility, and the presence of an excellent 9 foot concert grand piano, make it the ideal venue for presenting live music to the community of Ottawa. For Graham, these two projects help contribute to the development and maintenance of the church as a respected venue for live music in the city.
Emerging artists from Canada and beyond are given the opportunity to play the music that most fires their passion.
"Ottawa has a tremendously active music scene. Being a national capital with institutions like the NAC, two universities, and being home to many world class artists, the bar is set very high," says Graham. "These projects fill the niche of offering artistry of the highest level possible at the community level, through well-produced, well-promoted, well-attended, and consistently well-received programming."
An important goal of both the CBTC and MPRS is to provide the public with a chance to engage with emerging artists they otherwise might not have the chance to hear. "Concerts by the Canal and the Master Piano Recital Series serve artists by creating employment and new opportunities for exposure in the community, and by increasing the public's appetite and appreciation for music. This translates into higher demand for artists' work, which results in turn in better living/working conditions for artists down the line," says Graham.
It is not only Graham's passion for music that motivates him in directing these two series. As a gifted teacher, communicator, and promoter of music in the community he says, "I've always known musicians that want to play, and I've found I have a knack for doing so many of the things involved with producing concerts, from creating posters, to booking venues, to organizing multi-part projects, to communicating and sharing ideas with the public."
Enriching the cultural fabric of the Ottawa community through inspiring and engaging live musical events is fundamental to Upbeat! Productions. For a full lineup of what to expect from their ambitious debut season, look no further!
---
UPBEAT! PRODUCTIONS 2018/19Lineup
All concerts at 7:30 PM, doors open at 6:30 PM
Venue: Southminster United Church 15 Aylmer Ave, K1S 3X1
CONCERTS BY THE CANAL (CBTC)
SEP 28 SOUNDS AND SCENERY
DUO KALYSTA presents works for flute and harp inspired by nature and art along with the stories behind them. A blend of classics with works by Canadian and contemporary composers including R. Murray Schafer and Jocelyn Morlock.
EMILY BELVEDERE, harp LARA DEUTSCH, flute
NOV 2 CAFÉ PIAF WITH PANDORA TOPP
Acclaimed cabaret singer Pandora Topp, "a rare and courageous talent" (Northern Life), pays tribute to the legendary Édith Piaf, breathing life into classic scores by Marguerite Monnot, Michel Emer, Norbert Glanzberg & more.
PANDORA TOPP, soloist IONA REED, accordion RON KELLY, guitar BRIAN QUEBEC, bass
DEC 14 COMMUNION
Songs and opera arias exploring human communion, from subdued and prayerful introspection to the exuberant and passionate thrusts of romantic love, by composers Adam, Debussy, Donizetti, Liszt, Puccini, Vaughan Williams, and more.
ÁLVARO ZAMBRANO, tenor FELIPE VERDUGO, piano
FEB 22 THE ANDERSON BROTHERS PLAY GERSHWIN
Grammy-award winning identical twin reedmen salute iconic American composer George Gershwin with arrangements of titles including Rhapsody in Blue, I Got Rhythm, Summertime, and more.
PETER & WILL ANDERSON, clarinets, saxophones, flute FELIX LEMERLE, guitar
MAY 3 BEETHOVEN ON RECORD II
Virtuoso duo Charles Richard-Hamelin (Silver Medal, 2015 Chopin International Piano Competition) and Andrew Wan (Concertmaster, Orchestre Symphonique de Montreal) perform Sonatas for Violin and Piano by Beethoven.
CHARLES RICHARD-HAMELIN, piano ANDREW WAN, violin
JUN 28 CBTC FINALE: BRANDENBURG CONCERTOS
J. S. Bach's Six Brandenburg Concertos presented in a single evening as Upbeat!'s first season finale concert, led by Roland Graham, featuring a superb lineup of local and visiting soloists.
Featuring: RENZ ADAME ANGELA CASAGRANDE BEN GLOSSOP ROLAND GRAHAM FRED HODGSON DAKOTA MARTIN ADAM NELSON ROBERTO RIVERA
---
MASTER PIANO RECITAL SERIES (MPRS)
OCT 12 KALEIDOSCOPE
Romantic musings, flamboyant, tender and dazzling, from Chopin to Prokofiev, with Leeds International Gold Medalist, Sofya Gulyak.
Bach-Busoni | Chaconne
Clara Schumann | Variations on a Theme by Robert Schumann Op. 20
Chopin | Andante spianato et Grande polonaise brillante Op. 22
Rachmaninoff | 5 pieces Op. 3
Prokofiev | Sonata No. 7
SOFYA GULYAK, piano
NOV 16 THE POET'S PILGRIMAGE
CBC's 2016 30-under-30 number one musician, Jeanne Amièle, plays classical, romantic and 20th-century works exploring life's existential journey.
Beethoven | Sonata No. 31 in A flat major Op. 110
Liszt | Years of Pilgrimage, First Year (Switzerland)
Janacek | Sonata I.X.1905 'From the Street'
Ravel | Gaspard de la nuit
JEANNE AMIÈLE, piano
JAN 18 FORE PLAY
Claire Huangci, Concours Geza Anda 2018 Gold medalist, plays two canonical collections of preludes.
Chopin | 24 preludes Op. 28
Rachmaninov | Preludes Op. 2 No. 3; Op. 23 Nos. 1–7; Op. 32 Nos. 12 & 13
CLAIRE HUANGCI, piano
MAR 29 SONATAS OF THE EAST
Ottawa native virtuoso pianist Carson Becke presents sonatas by Frederic Chopin and by his most enigmatic successors in Russia and Poland.
Chopin | Piano Sonata No. 2 in B flat minor Op. 35, 'Funeral March'
Scriabin | Piano Sonata No. 3 Op. 23
Szymanowski | Piano Sonata No. 2 in A-major Op. 21
CARSON BECKE, piano
MAY 31 MPRS FINALE: HOME OF THE BRAVE
Acclaimed pianist Drew Petersen, winner of the 2017 American Pianists Awards, concludes Upbeat! Productions' MPRS 2018-19 season with a daring all-American program
Ives | 'The Alcotts' from Concord Sonata
Griffes | Fantasy Pieces Op. 6
Carter | Piano Sonata
Cerrone | Hoyt-Schermerhorn
Barber | Sonata for piano Op. 26
DREW PETERSEN, piano
---
For more information on Concerts by the Canal and the Master Piano Recital Series visit upbeatproductions.ca.
Recommended Articles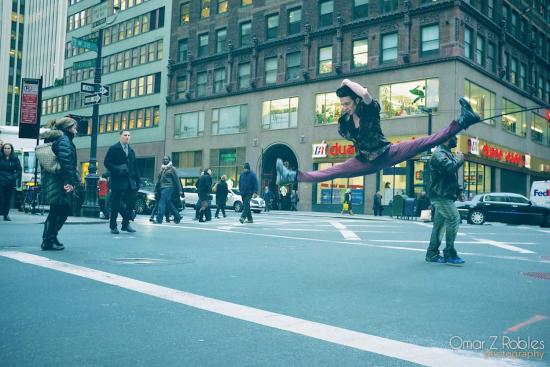 We caught up with Dillon during his latest stay in Ottawa to talk about his most recent projects and what's guided him towards more noble uses of his talents.
Read full story
Figure out what makes you distinct and go for it. That is the advice Ottawa-based saxophone player Davina Pearl has followed as she made her way from musician to bandleader.
Read full story
With a rich cultural history, our city is teeming with hidden gems waiting to be found, whether you are prone to the lap of luxury, or prefer to get your hands dirty!
Read full story
Comments (0)
*Please take note that upon submitting your comment the team at OLM will need to verify it before it shows up below.