Vineyards and Vinyasa. What's not to love?
Vineyards and Vinyasa. What's not to love? Janine Hogg agrees, and has made it her mission "to cultivate an unexpected and WORLDWIDE love affair between two things that truly belong together."
It's safe to say that most of us would be lying if we said that we don't get stressed out and caught up in the chaos that is our everyday lives. It is all too easy to fall victim to the kind of lifestyle in which we become so consumed in achieving what society tells us we must do in order to be successful, whether it be at work, at home, and all other aspects of our lives. But when we do so, we often forget about what is truly important – taking care of ourselves and following our true passions.
Janine Hogg, founder of YogiWino, knows this struggle all too well. After returning from her maternity leave back to her decade long career as a bureaucrat, she experienced a "really loud wake-up call…. a knock on the head" that reminded her of all of the pieces of herself that were silenced by the stresses of everyday life. Though times like this are not easy to endure, Janine makes it known that it is these kinds of moments in which we feel like we are burning out are really the times in which we are given the chance to grow and change.
Janine embraced this opportunity to reinvent her life and is now happily living her life as a Registered Yoga Teacher, vineyard voyager, and a self-declared "creative wild-child" who is helping Ottawans discover the joys of yoga and wine (and just how well they go together!) Hogg's mission is to "cultivate an unexpected and worldwide love affair between two things that truly belong together" – yoga and wine. As lovers of both, some of the team at Ottawa Life just HAD to experience this kind of event for ourselves. And so we did.
YogiWino events are held at many different vineyards in the Ottawa area, and our destination for the evening was Vignoble Clos du Vully in Navan, located just 30 minutes from downtown Ottawa. Jan-Daniel Etter opened the vineyard last year, but they have been growing the grapes for years in order to prepare themselves for the opening of the vineyard. Though they are a newly open vineyard, the wines were flawlessly crafted and left us wanting more. Family owned and operated, the winery had an authentic charm and welcoming atmosphere - the perfect location for a relaxing evening of yoga.
We started the evening off with samples of wine and were encouraged to mingle in the barn – which was enchantingly decorated with lights and full of picnic tables. It was here that we had the pleasure of meeting Janine, who welcomed us with a big hug and an even bigger smile. She is the kind of person who seems to be radiating with happiness and gratitude, we could not have asked for a better hostess for the evening.
After floating around the room and welcoming all of her guests, Janine announced that we were to gather our yoga mats
(and glasses of wine) and make our way to the field. As if we weren't already completely infatuated by the charm of the vineyard, we were surprised by Jan-Daniel with a country-style chariot to take us out to the field. We all spent the ride chatting and laughing as we bumped along in the back of the pick-up truck, and when we arrived to our destination I was completely taken back by the view. We were to set up our yoga mats in a grassy area nestled between the vineyard and the fields of corn. Janine started off the class with the reading of a quote and a reminder to listen to our bodies throughout the course of the session. She then led us through a delightful practice, being sure to give variations to the poses in order to accommodate all of her guests' skill levels. So whether you're a full on yogi, or you're just getting into your first downward dog, you will be sure to enjoy a class with YogiWino.
Janine states on her website that "yoga helps remind me who I am and why I don't need to be anything other than that. After all, that's the place where pure bliss is found. As a teacher, it's my absolute privilege to help you find your bliss too. And have a little fun while we're at it." And we left feeling purely blissful and undoubtedly had fun while we were there. We left with muddy feet, warm hearts, and memories of an evening that we wouldn't forget – it was overall an experience that I would recommend to anyone who is looking for a fun evening out in the Ottawa area!
Recommended Articles

The initiative strives to attract major global and regional conventions and conferences to the National Capital.
Read full story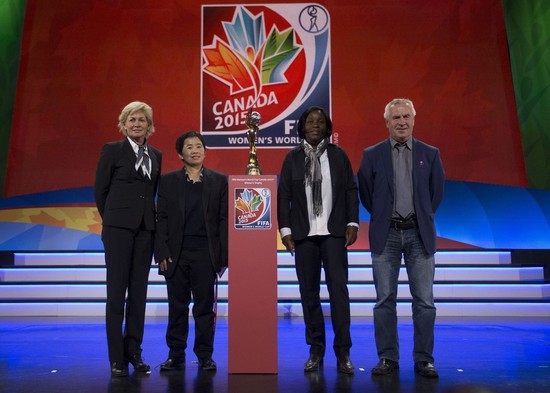 All photos courtesy of FIFA Women's World Cup Canada 2015 and Canada Soccer The weather outside was...
Read full story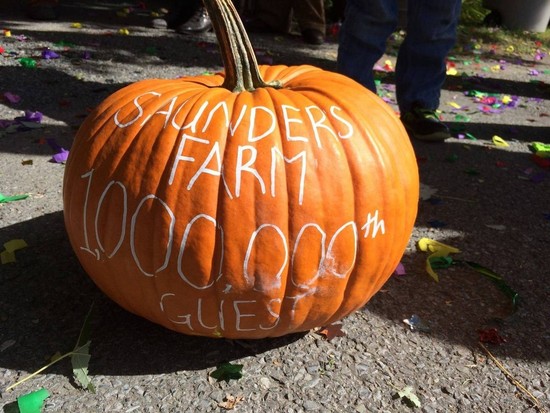 Photo courtesy of saundersfarm.com. That chill in the air is a spine-tingling reminder that Hallowee...
Read full story
Comments (0)
*Please take note that upon submitting your comment the team at OLM will need to verify it before it shows up below.