My Ottawa
Who knew it was so easy to laugh in Ottawa?
Who knew it was so easy to laugh in Ottawa?
ABOVE: (CLOCKWISE FROM TOP LEFT) Mark Breslin with Howard and Tammy Wagman; Mike MacDonald with Howard Wagman and Mike Wilmot; Russell Peters, Howard Wagman, Dave Martin, Derek Supple and Dean; Mitch Muirhead and Howard Wagman; A young Howard Wagman; Jason Rouse, Dave Martin, Bill MacInstosh, Howard Wagman, and Jon Dore.
---
Whether it's the House of Commons, or our Crazy Clown train, Ottawa's always good for a laugh, especially to the rest of the country. Locally and internationally though, we have a lot to be proud of in the wonderful world of comedy. The two Macs, for instance.
Mike MacDonald's professional-grade class clownism tormented teachers at Brookfield High in the 1970s. When he wasn't destroying a drum kit, he was provoking pants-wetting laughter with his insane improvisations and cartoon face. Late boomers may remember him playing power chords on a tennis racket air guitar in the basement of the Beacon Arms Hotel, or at some joint on Carling that's been everything from a Chinese restaurant to the Church of Whoever. Mike headed to the U.S. where his career soared and led to an appearance on Letterman.
Norm Macdonald was a true original. The native of Quebec City grew up in North Stormont and never fudged his Canuck accent while enjoying enormous success in the U.S. After a start in stand-up, Norm wrote for Roseanne and Dennis Miller. The big time came on Saturday Night Live, where he held the much-coveted host spot on Weekend Update. He never looked back. Norm's recent death at the age of 61, following a nine-year battle with cancer, inspired glowing tributes from fans and peers alike.
Howard Wagman has owned Yuk Yuk's Ottawa since the club opened in the early 1980s, and he's launched the careers of the funniest who have graced his stage. Tom Green, Angelo Tsaruchas, Jeremy Hotz, Jon Dore, and Chris Finn owe him their start to fame. Norm Macdonald once did new talent night. "For someone [Norm] to step on stage for the very first time and be great is one in a million," Howard says. "But, Norm thought he bombed and left after his short set, and I thought he has no idea what he'd just done, so I left the club and followed him up to Sparks Street and told him 'you've got it' and you need to come back and do this again and again."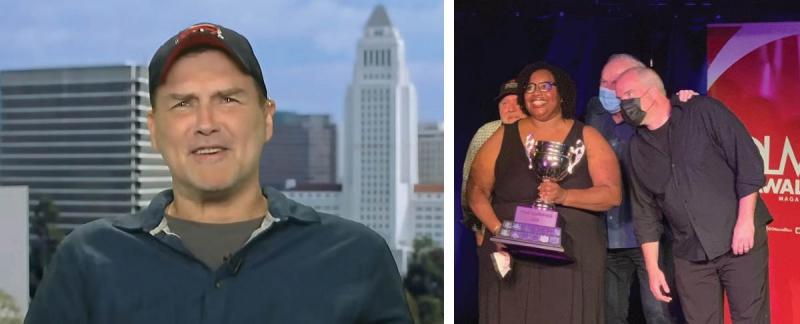 ABOVE: Beloved Canadian comedian Norm MacDonald passed away in September 2021 at the age of 61 (PHOTO: VIA CTV NEWS). (RIGHT) Simone Holder won the 2021 Yuk Yuk's Mike MacDonald-Be a Donor Summer Comedy Competition.
Howard's still and always on the lookout for new talent, and recently found it in abundance in the stylings of Simone Holder, winner of the annual Yuk Yuk's Mike MacDonald-Be a Donor Summer Comedy Competition, named in homage to the zany great who died in 2018 at the University of Ottawa Heart Institute at the age of 63.
Simone Holder felt a calling to comedy when she was 15 years old watching Eddie Murphy's frantically hilarious 1983 concert film Delirious. It took years for her to overcome the shyness and give it a shot herself. "It never occurred to me before seeing Eddie that regular people did comedy," Simone says, "and, I mean, he seemed old then but was only like 22! Can you imagine being that confident? When the teacher called upon me in class, my throat closed up and I could barely manage a squeak!"
For years, Simone lived with the dream, only sharing her deep, dark secret with her close confidante and best friend Melissa. " I realized that my whole life I'd been preparing to do comedy, because I could take any difficult situation and put a funny spin on it somehow, even if it was just in my own head," Simone recalls. She's not shy about sharing a very pivotal and very human moment that struck very close to home.
"The morning my father died, I was on-route to Montreal from Toronto and he died when I was in the air. I arrived at the palliative care home and about an hour later the doctor performed the certification. My sister and brother-in-law left and I stayed with my mother. A nurse eventually came in and tried to make conversation. She commented like, 'Oh, your husband was a very handsome man,' and my mother replied, 'Yes, thank you. He was.' And the nurse went further and said, 'You must have had to beat other women off with a stick.' And my mother said, 'Yes. Yes, I did.' And I wanted to burst out laughing at the matter-of-fact way she said it, because I thought it was hilarious! The nurse was just trying to be nice, and my mother was just so deadpan I thought this was gold!"
Simone's natural knack for comedy finally emerged when she found herself on-stage at both her parents' funerals. Her eulogies will go down in Canadian comedy history as one of the most morbidly auspicious debuts of all time. "I had people howling with some of the funny stories I shared about my mum and dad and I was hooked," she says, with a warm, sonorous laugh. "I thought maybe they were just being nice, but it was genuine and it really helped us all get through it."
Simone threw herself into the craft with a six-week course at Absolute Comedy taught by Ottawa-based actor, playwright, and stand-up comedian Pierre Brault. After 40 years of aspiration, it was time to learn the basics. How to structure a joke, how to deliver it, how to create a punch line for a funny premise. The moment Simone stepped onto that stage, she knew. "I heard angels singing. I loved the feeling and was totally comfortable. The shyness just kind of melted away. I couldn't wait to go back every week." A feature showcase at a local club for select family and friends came next, and Simone hasn't looked back since.
It took only two years in the biz until her win at the 2021 Yuk Yuk's Summer Comedy Competition. "The biggest laugh I get is when I talk about how White people try to get me to go into the woods camping or whatever. I mean, you're afraid of nothing!" she says. "I heard it could take forever to get out of the preliminary round, but last year my first shot and I got to the semi-finals, and I vowed to make it to the finals next year." The vow paid off. "For Simone to grow this quickly is really quite marvellous and monumental, and we're all really proud of her," says impresario Wagman. "I honestly believe she's got a shot in the business."
Yuk Yuk's and other fun events all over town are frequently hosted by Tavis Maplesden, a superb writer-for-hire, comedian and devoted stay-at-home dad who was maybe best known during lockdown for his online show 'Trevor's Pad' featuring fellow comic and friend Trevor Thompson, who, according to Tavis' meticulous statistics, "has been watched by tens of viewers!!!" on Facebook Live.
"My comedy outlet used to be writing TV scripts and pilots, so doing stand-up was never even on my radar," Tavis says, "until my father-in-law signed up to do amateur night at Absolute Comedy," [there's a joke in there somewhere]. It inspired Tavis to give it a shot. "I was nervous for days knowing my appearance was coming up. Once I got up on stage, it felt like it just washed out of me from head to toe. My set was only about four minutes but I felt like I could have stayed up there forever."
Tavis is a natural when it comes to hosting an event that affords a quick thinker like him plenty of play time to read the audience and guide the interaction, something he does with great skill. It's not an easy task. "In comedy, it's known as the bullet when you're the first act of say a dozen to get up on stage in an evening, especially on amateur nights. It's considered a bit of a curse, but hey the host is really the first person to get up there when the lights come on to get the place warmed up." There's also the opportunity to bounce off the performers. "If I hear a yoga joke, and I've got one in the back of my head, I can play off them and tie the whole evening together." He told me the yoga joke. I laughed like hell, but the wholesome family quality of OLM prevents me from transcribing it.
Tavis is also a very gifted writer who is always on the lookout for new collaborators. There's a great exchange posted online with the morning crew on Live 88.5 about New Year's resolutions that does the near impossible in comedy. It's crafted and spontaneous, universally human and highly original, good natured but just a little bit dark. It takes alot of talent to achieve those balances. Mind you, the man's life is a balancing act, with days spent being SuperDad, nights prowling around clubs, and in-between time crafting excellent material.
"You know, there are a lot of people who say 'Hey, here comes another hack joke by a married guy about the family'. It may be the same stuff told in 6,000 different ways, but I guarantee you they've lived it and it's true. I mean, how much of a laugh is a guy going to get sharing how great his life is!?" The trick is to keep it kind, which is something Tavis manages with great finesse. So be sure and check him out the next chance you get by following him on Facebook or Instagram; or, at venues across town, including the new Laugh Lounge at 61 York Street in the ByWard Market.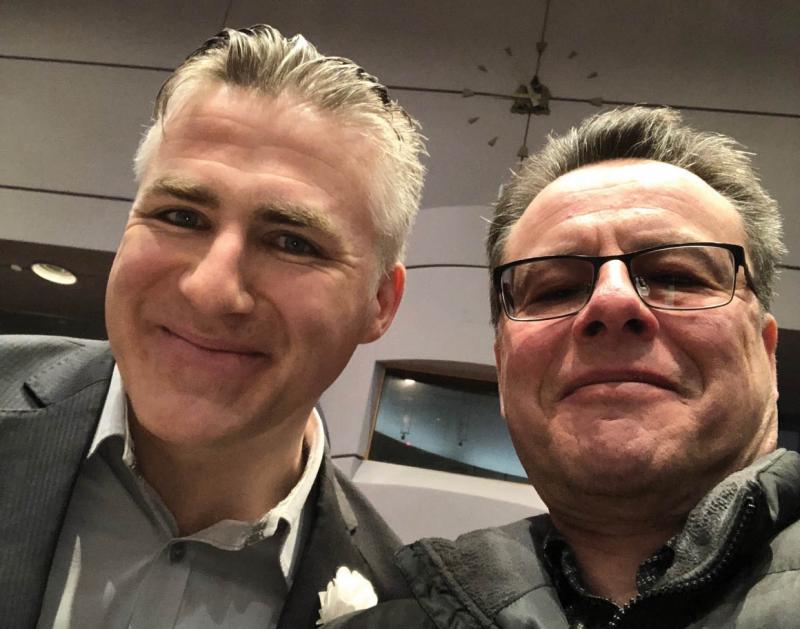 ABOVE: Dylan Black is putting his notoriety to good use, raising funds for charity whenever he can. Black teamed up with Howard Wagman (RIGHT) to continue those efforts.
Dylan Black's big booming voice is heard on BOOM 99.7. He's also super adept at Simpsons impersonations. Dylan was voted Ottawa's Favourite Radio Personality & TV/Media Personality in 2020 and 2021, and he'll probably make it a three-peat. His goal is to take part in as many community-minded events as humanly possible. Consider him super-human, because he's everywhere, including fundraising events for The Children's Hospital of Eastern Ontario (Dylan's done 24 telethons to date!), Make-A-Wish and The Max Keeping Fund for Kids at CHEO, plus a whole lot of other stuff that really shows just what a bighearted guy he is.
Howard Wagman has raised over $2 million through Yuk Yuk's for various organizations, and brought Dylan onboard as community events coordinator to boost those efforts. "Howard felt my network would help a lot more charities and bring in even more support. It was a beautiful win-win for the club, for the organizations, and for the audience," Dylan says. "My role is also to put on all kinds of special events that I've created to bring people in and make sure they have a great time while helping support some great local causes."
The pandemic has taken a huge toll on both the city's nightlife and on charity events that have struggled to maintain donation numbers by substituting virtual events for in-person gatherings. It has not been an easy transition. Dylan hosts an annual extravaganza to celebrate his birthday and drum up support for his favourite local charities. Two years ago, one of the Trailer Park Boys joined in to help raise dollars for the Max Keeping Fund for Kids at CHEO, this year's online version raised money for the Ottawa Regional Cancer Foundation. Despite all the caring and best efforts, so much has come to a standstill, but Dylan is steadfastly determined to reboot the great work.
"I'm a huge believer in the Support Local scene, charities, businesses, the arts and so forth," Dylan says. "And my ultimate hope is that people do come back with more excitement than ever to live events, live comedy, to support the amazing people who have held on for so long through tough times. The human connection is just so important and I know once we're reunited it'll feel great to have fun together again and give generously to so many worthwhile causes."
Tough times be damned, Ottawa's comedy scene is alive and well. Be sure and . . . Yahoo Simone, Tavis, and Dylan for all kinds of great upcoming events!
Recommended Articles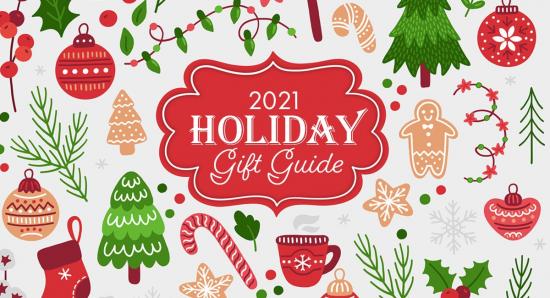 The holidays are fast approaching. OLM's gift guide will help you find the perfect present for everyone on your list!
Read full story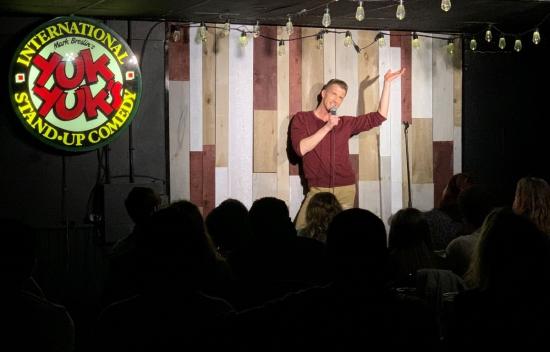 Local personality Jesse Reynolds is making a name for himself as a stand-up comedian.
Read full story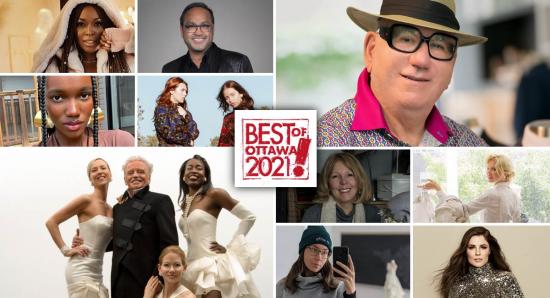 After over 20-years writing about life in Ottawa, we think we have a pretty good idea of the best of what this city has to offer. Check, share and discuss #OLMBest every week!
Read full story
Comments (0)
*Please take note that upon submitting your comment the team at OLM will need to verify it before it shows up below.