Travel
Yucatán is calling: The rebirth of tourism begins here!
Yucatán is calling: The rebirth of tourism begins here!
One of the most beautiful, historically significant, and untouched destinations to visit in Mexico is the state of Yucatán.
Most Canadians don't have Yucatán on their radar as they generally head directly to the sunny beaches of Cancun or the Mayan Riviera without realizing that they are only a short distance away from what was once the epicentre of the Mayan civilization and one of the world's most storied archaeological regions.
Yucatán has been a big winner for the last two years at the prestigious Travvy Awards, where it won in several categories including, Best Culinary Destination—for its unique Yucatán cuisine with ingredients and tastes that captivate locals and visitors alike. Whether it's the cochinita pibil, salbutes, panuchos, papadzules, sopa de lima, pavo en relleno negro, or chilmole and queso rellenos, or poc-chuc, these regional traditional dishes are a unique gastronomic experience. Yucatán was also named Mexico's Best Wedding Destination.
Yucatán's Secretary of Tourism Development, Michelle Fridman Hirsch, described it best telling Ottawa Life Magazine that, "Yucatán is a surprise to most people—it is completely different and is so rich in history".
She is referencing an event sixty million years ago when a massive asteroid, estimated to have been between 10 and 15 kilometres wide, impacted the earth in Yucatán, Mexico.
ABOVE: Some cenotes are vertical, water-filled shafts, while others are caves that contain pools and underwater passageways in their interior which have very clear, cool, fresh water.(PHOTO: Erik Ruiz/Enroute Communications)
The velocity of the collision caused the creation of the Chicxulub crater, 150 kilometres in diameter—the second-largest crater on the planet. That seismic event also created the famous cenotes (pronounced seh•no•tay), lush tropical forests, and pristine beaches that are unique to the region.
There are thirty-five World Heritage sites in Mexico, five of which are located within the Yucatán Peninsula. Three of these are World Cultural Heritage sites (Chichén Itzà, Uxmal & Campeche), one is a World Natural Heritage site (Sian Ka'an) and one is a World Cultural & Natural Heritage site (Calakmul).
Fridman Hirsch says that "Yucatán is one of the safest tourist destinations in the world and has the infrastructure to accommodate tourists so they will have an unforgettable and authentic experience here." There are 50,000 hotel rooms in Yucatán (over 5,000 in Merida alone) varying from affordable luxury hotels like The Diplomat Boutique Hotel, Casa Lecanda Boutique Hotel and Casa Azul Hotel Monumento Historico in Merida to comfortable stays at the Hampton Merida or the wonderful Uxmal Resort Maya just 2 km from the pyramids at the Uxmal archaeological site.
Fridman Hirsch adds that "Visitors can come to the Yucatán for the same or a lower price than staying at the big resorts. The biggest resource Yucatán has is its history and its people. Tourism is people—it is meeting the needs and desires of people and people want to see the authentic flavour of the Yucatán whether it's the unique Yucatán food, the lime juices, the famous Yucatán honey, the local shops. Then there is the incredible biodiversity—it's a birder's paradise." (For bird lovers, Yucatán has a diversity of species including migratory birds, 14 of which are endemic).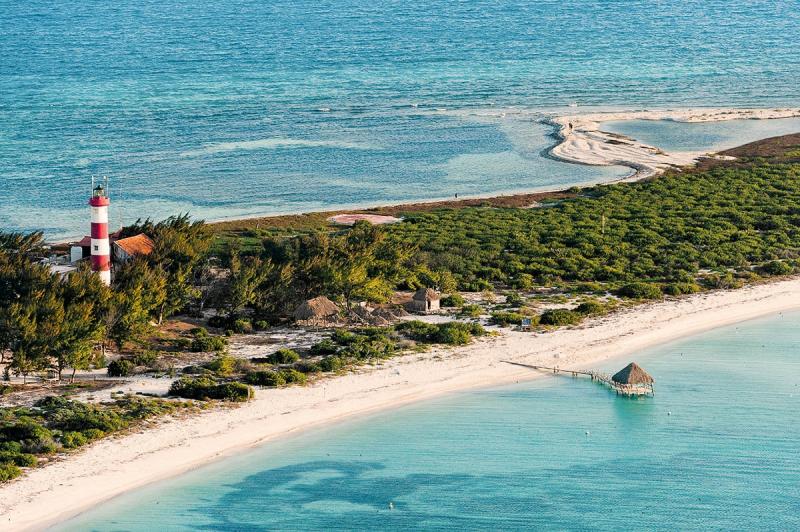 ABOVE: The beach in Sisal is one of the most beautiful in Yucatan, perfect for ecotourism and relaxation. (PHOTO: Enroute Communications)
She adds, "we are focused on tourism that brings authentic experiences to travelers like the Camino Del Mayab. In the same way, The Mayan villages were created to celebrate what we have here and to bring that tourism development to the local community." Today, descendants of Mayans in Yucatán are the keepers of historical Mayan tradition and culture. Fridman Hirsch says that "We want sustainable tourism", adding "we want to protect the area and its value is its historic and archeological history plus the natural beauty, whether it's the Mayan ruins or Las Coloradas"—a tiny Mexican fishing village with a population of 1000 known for its series of brightly coloured pink lakes that cover the landscape on the edge of the Gulf of Mexico. That area is part of the Río Lagartos Biosphere Reserve, a protected wetlands area home to animals like flamingos, crocodiles, sea turtles, jaguars, and all kinds of seabirds. The reserve covers some 150,000 acres).
Fridman Hirsch notes that "sustainable tourism in the Yucatán is part of a larger effort to preserve the Mayan heritage and language and allow the descendants of the Mayans in this area to stay here and prosper in their own communities."
Her passionate enthusiasm for the Yucatán is infectious and is increasingly being shared by first-time visitors who are wowed by the natural beauty of the area and the welcoming and friendly demeanor of the locals.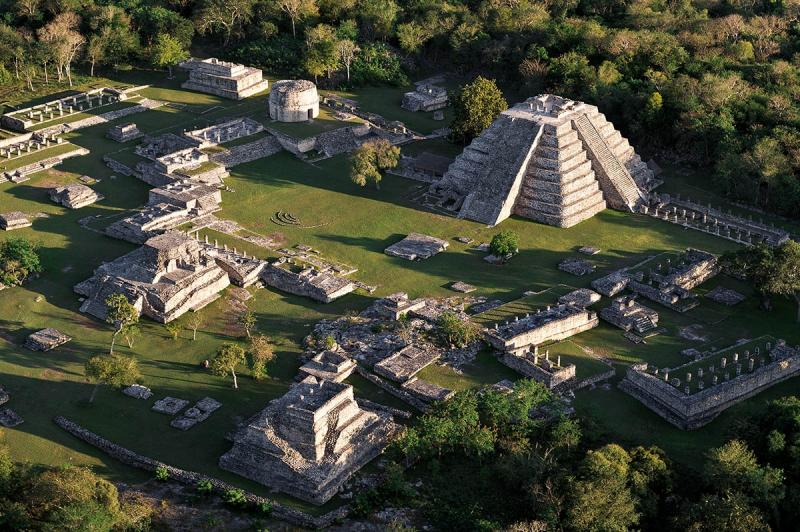 ABOVE: The town of Tekit has archaeological vestiges of the Mayan culture in Chumulá. (Photo: Enroute Communications)
The Yucatán Peninsula has diverse tourist regions
1. Capital of the Mayan world
A wonderful journey through the past and present of Yucatán is at your fingertips upon arrival. There are 19 archeological sites including Mayapan, the Pyramid of Kukulkán in Chichén Itzá, and Ek Balam which have about 40 structures in Yucatán.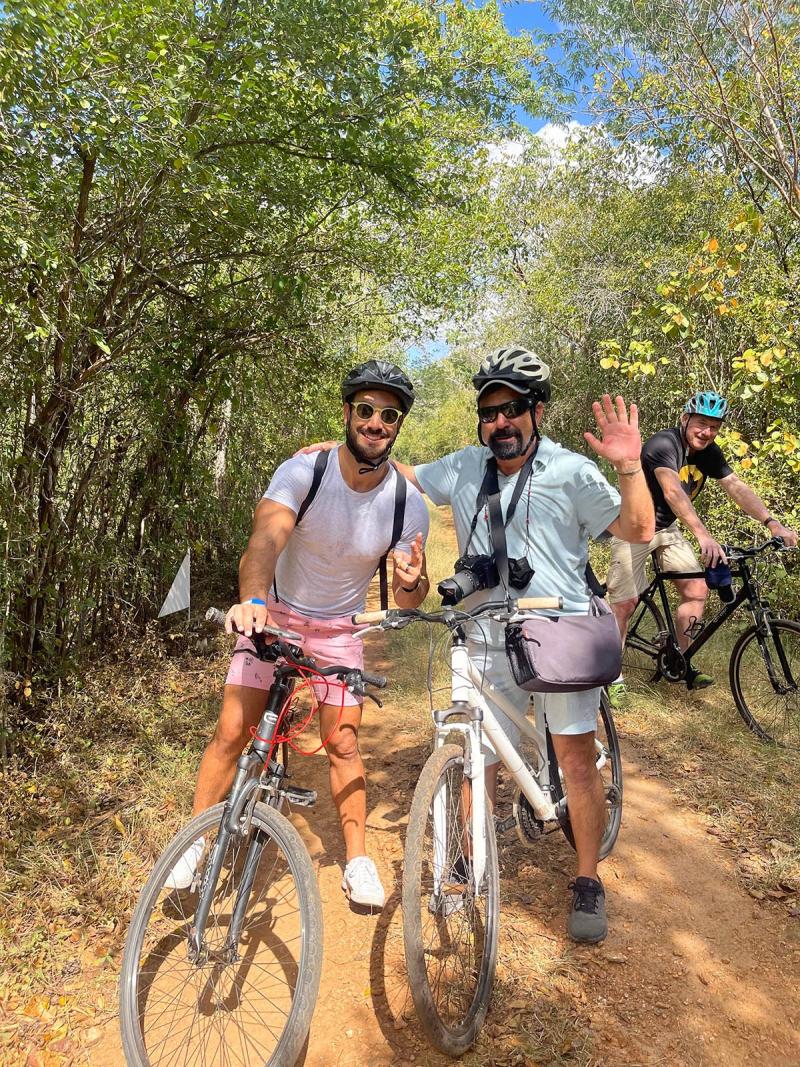 ABOVE:Yucatán is a cycling paradise. (Photo: Nicholas Kontis/Enroute Communications)
For the active tourist, the area offersthe Camino del Mayab bicycle tour, a 120 km three-day excursion that winds around the interior Yucatán. You'll pass through small villages with overnight lodging and learn about local lores, traditions, culture, and cuisine. A highlight is stopping at one of the many cenotes along the way for a swim.
Cenotes are constantly replenished by rainwater that is filtered through the ground making them extremely clear for swimming and snorkeling. Most are easy to access, with ladders or steps leading down to the water. This is a bikers paradise done at a leisurely pace. Be sure to have your Camino Del Mayab passport stamped at each unique destination on the route as a keepsake. After completing the Camino del Mayab stay at the historic Hacienda Yunkú and swim in the pool or even better, in the large cenote directly under the swimming pool.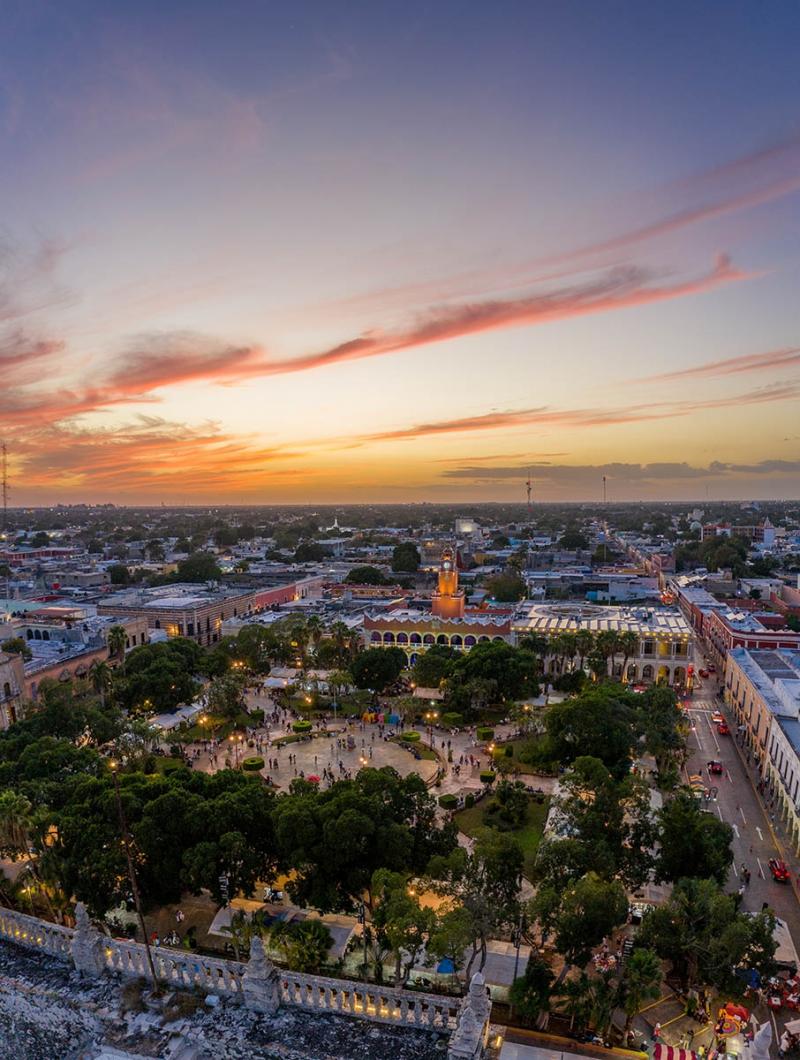 ABOVE: The colonial town of Mérida is the capital of Yucatán. (Photo: Enroute Communications)
2. Mérida: Cultural and gastronomic capital of the south
Mérida, the capital of Yucatán, is the best place to start a tour to explore the region. Founded in 1542 and built in the ancient Mayan city of T'ho, it is a centre of culture, the arts, history, entertainment, and exceptional gastronomy. The downtown district has a distinctly European and French architectural imprint and buzzes with its numerous museums, galleries, theaters, outdoor cafés, bars, parks, hotels, and restaurants. A visit to Mérida must include:
Péon Contreras Theatre
San Ildefonso Cathedral
Gran Museo del Mundo Maya (Mayan World Great Museum)
Museo Regional de Antropología e Historia de Yucatán en el Palacio Cantòn (Yucatán Anthropology and History Regional Museum at Cantòn Palace)
Palacio de la Mùsica (Music Palace)
Museo de la Canciòn Yucateca (Yucatecan Song Museum)
Casa Montejo (Montejo Manor)
Iglesia de la Tercera Orden (Church of the Third Order)
Museo Casa Manzanero (Manzanero Manor Museum)
Montejo 495 Casa Museo (Montejo 495 Museum Manor)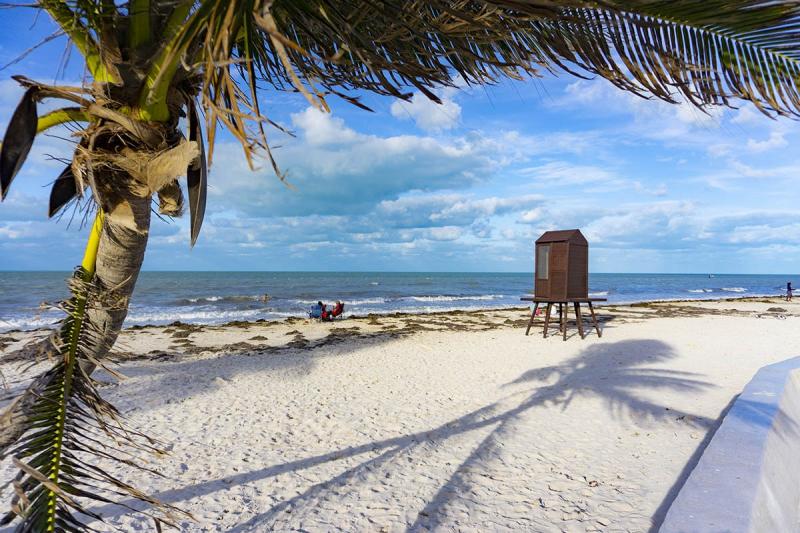 ABOVE: The gentle waves and shallow waters make Playa Puerto Progreso perfect for swimming. (Photo: Enroute Communications)
3. The Yucatán Riviera
The Yucatán Riviera runs 378 km from the beaches of Celestún to El Cuyo. There is an interstate road connecting the two towns that runs just south of the coast through Merida and other towns. Visit the charming town of Motul and head to the local municipal market for a popular local breakfast of fried eggs in tomato sauce with bean spread tostadas, ham, and peas called Huevos Motulenos—it's simply delicious. Spend an hour or two visiting the market and walking around. Stop for a beer or coffee at one of the many outdoor cafes, you'll really get a sense of the locals.
It is easy at multiple points to pivot off the main road and head to one of the many small coastal towns with their picturesque white sandy beaches, green waters, exquisite cuisine, eco-tourism activities, and local hand-made crafts.
The beach town of Progreso is just 30 minutes from Merida. It has a deep-sea port and is known for its white sandy beaches and shallow water which are popular for kayaking, sailing, swimming, paddle boarding, and fishing. Yucatán seafood specialty restaurants here serve flavour-filled ancestral recipes from a time long past.
Just west of Progresso is the small coastal fishing village of Sisal—named after a species of a plant (the botanical name Agave sisalana) which is native to southern Mexico and the Yucatán. Sisalana was widely cultivated in the 18th and 19th century and the town of Sisal was the first port in the Yucatán Peninsula to export the raw material from the plant to the United States and Europe to be made into rope and twine. It has other uses including paper, cloth, footwear, hats, bags, carpets, geotextiles, and dartboards.
Today, sisilana is harvested for composite fibreglass, rubber, and cement products. Naturalists will want to visit the lagoon running parallel to the quiet beach at Sisal or go to the ecological reserve ''El Palmar'' which is home to multiple native species including crabs, herons, crocodiles, ducks, and flamingos. Like Progreso, Sisil is also popular for its blue and emerald coloured beaches.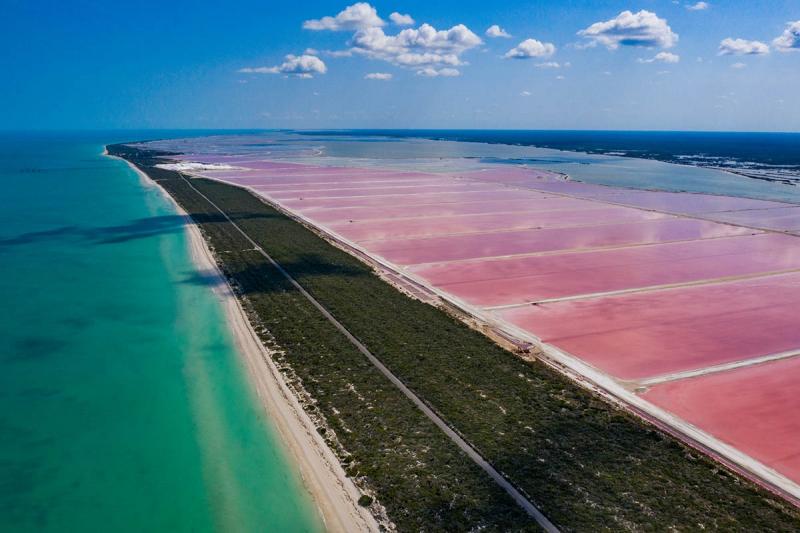 ABOVE: Las Coloradas is a tiny Mexican fishing village in Yucatán known for its series of brightly coloured pink lakes. (Photo: Enroute Communications)
4. The Puerto Maya region
The Puerto Maya region is located northeast in the state and is known for the 'Las Coloradas' or 'pink lakes'. The intoxicating pink colour is created by red-coloured algae, plankton, and brine shrimp that thrive in the salty environment. As the water evaporates, these organisms become more concentrated, turning a pink hue in the bright Mexican sunlight. Salty ocean water from the mangroves floods onto the hard flat salt plains, creating shallow lagoons. The sun then slowly evaporates this water, leaving fresh sea salt behind. While this "solar salt" production process is a natural one, the large pink lakes of Las Coloradas were constructed by a company that produces salt on a commercial scale making Las Coloradas and Mexico, the 5th largest salt exporter of the world.
The area has dozens of cenotes filled with crystalline blue waters (great for swimming) and numerous protected natural spaces including coastal mangroves filled with diverse fauna. You can arrange a rowboat-like excursion at the San Crisanto cooperative mangrove—a favourite for birders! After, go for lunch at a restaurant on the beach or take a leisurely swim.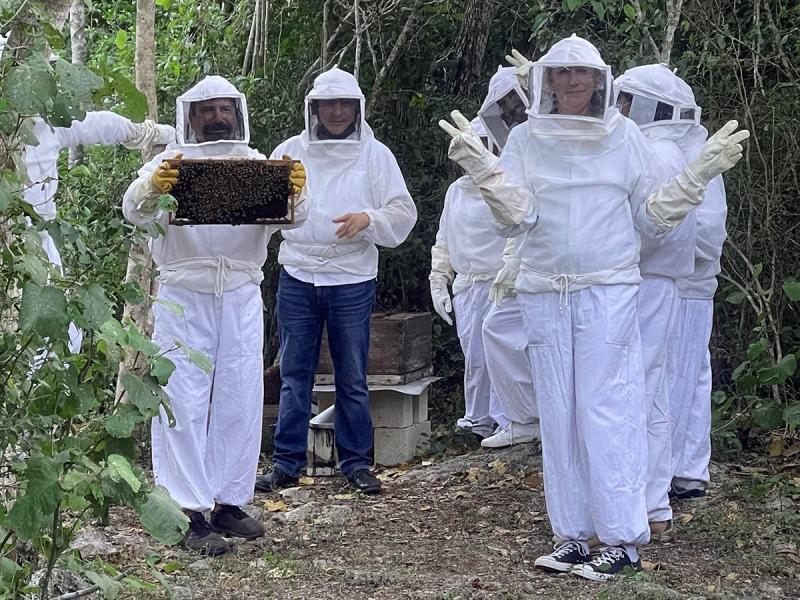 ABOVE: We visited Sinanché Apitourism and learned about the medicinal properties of Yucatán honey. (Photo: Nicholas Kontis/Enroute Communications)
Sinanché Apitourism, a Yucatán bee farm, is an hour from Merida, between Motul and San Crisanto. Yucatán honey is recognized the world over for its taste and medicinal properties. At Sinanché, you'll get to taste the 100 per cent natural honey, learn about beekeeping and become a novice beeswax candlemaker. If you are more adventurous, put on a beekeeper's suit and visit the beehives to interact with the bees.
The Cenotes and Haciendas Zone
The Yucatán cenotes and haciendas zone are increasingly becoming bucket list destinations for visitors.
Cenotes
A cenote (from the Maya word dzonoot, which means ''hole with water'') forms when the roof of an underground cavern collapses, creating a natural pool which is then filled by rain and the water flowing from underground rivers. Some cenotes are vertical, water-filled shafts, while others are caves that contain pools and underwater passageways in their interior which have very clear, cool, fresh water. In the Yucatán Peninsula, the ground is primarily made of limestone and there are more than three thousand cenotes connected to underground rivers which are the area's main source of water.
Cenotes and their crystal-clear waters were sacred for the Mayan people who believed they represented the door to the underworld or ''Xibalba''. Many cenotes, including the Sacred Cenote at Chichén Itzà and the cenote at Dzibilchaltún, were used for sacrificial purposes. Over 100 cenotes are open for tourists and they are a big draw for tourists who come to swim, dive and explore.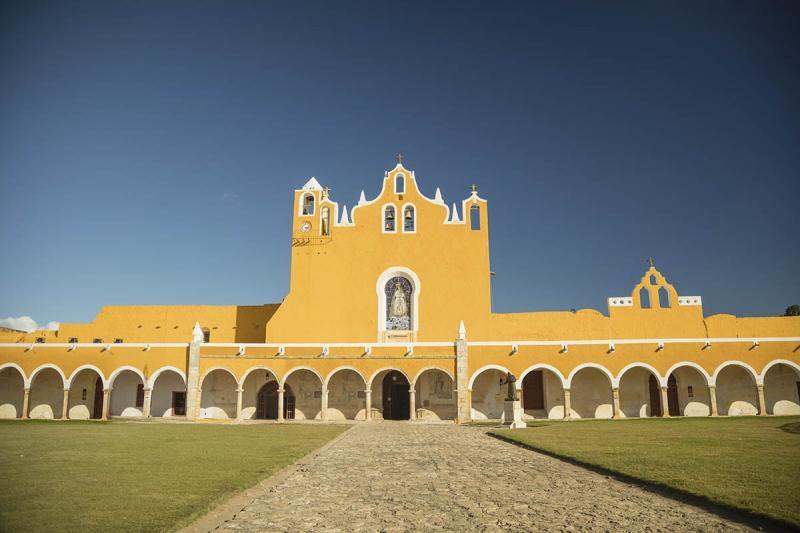 ABOVE: The colonial city of Izamal is considered a "magical city" with almost all the buildings painted egg-yolk yellow. (Photo: Paco Varela/Enroute Communications)
Haciendas (estate-type mansions) were built in colonial times by rich European ex-pats in the trading business. During the 19th Century, most of them in Yucatán were devoted to sisal production, known in those times as green gold, for export. Sisal was processed in the machine house and by hundreds of workers in the fields. Hacienda estates often had a chapel, a steward house, and many other small properties for storage.
Today, most Haciendas have been repurposed into beautiful hotels that offer comfortable, leisurely accommodation and great cuisine. Others have been turned into museums or event centres for weddings, gatherings, and conventions. There are over 300 regentrified in the municipalities of Cuzamá, Chocholá, Hocabá, Homún, Izamal, Motul, Sotuta, Tecoh, Tixkokob and Uman, among others.
Puuc Route and Mayan Villages-Archeology
Yucantán has an enormous historical legacy comparable to many other territories in the world; rich in culture and traditions. With 19 archeological sites, built in different periods and under diverse architectural styles, it becomes clear why the Mayans were one the greatest civilizations in the world.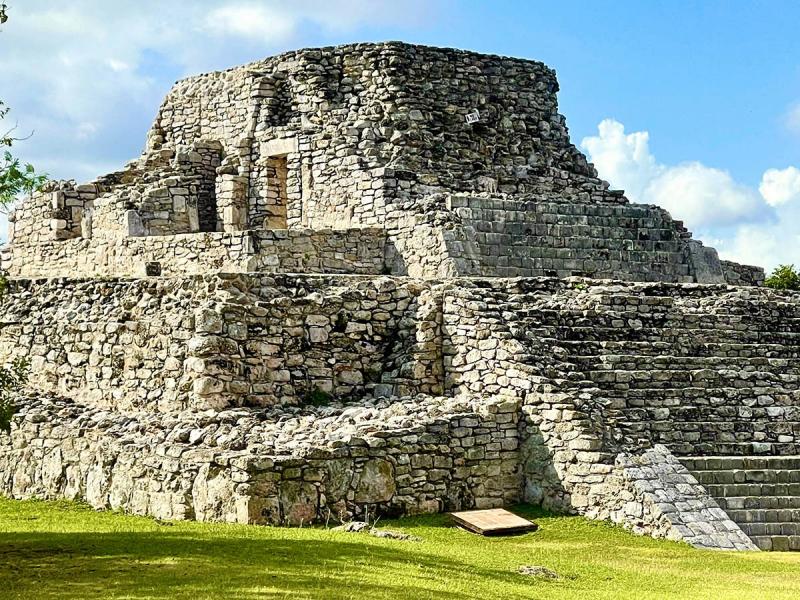 Of all the American cultures that have existed, the Mayan culture was the largest in time, long-standing due to their advanced knowledge in different sciences, and the only culture capable of developing a writing system.
According to historians and archaeologists, the Mayan's greatest contributions were: as mathematicians who invented the zero and had vigesimal numbering; they invented the only complete hieroglyphic writing system in the pre-Columbian Americas; they developed self-knowledge in arts, architecture, astronomy, and medicine; they made the most exact calendar, which is considered one of their greatest contributions to humanity.
The Puuc Route (puuc means "mounds") is a tour of archaeological sites that is a favourite for visitors to the region. It includes the archeological sites of Uxmal, Kabah, Sayil, Xlapak, Labná, Oxkintok, Calcehtok Caves, and the Loltún Caves.
Throughout the tour, you will find structures that have been completely restored, others that are still in process, and some that are covered with grass, trees, and dense vegetation. The latter are very similar to those found by the first explorers at the end of the last century.
---
Must see Experiences include:
In the spring and autumn equinoxes, March 21st and between September 21st and 23rd respectively, you can witness two projection phenomena through the Seven Dolls Temple in Dzibilchatùn and over the Kukulkan Castle in Chichén Itzà.

Noches de Kukulkanin Chichén Itzà and the light and sound show in Uxmal.
Must-Visit places:
Chichén Itzà, declared World Human Heritage by UNESCO in 1988 and one of the New 7 World Wonders since 2007, has the most impressive creation of all: Kukulkan Castle.

Uxmal, known as ''the Three Times Built'', was declared a World Human Heritage by UNESCO in 1996.

In the Puuc Routeyou can visit 6 archeological sites and 2 grottos: Uxmal, Kabah, Sayil, X-Lapak, Labnà, Oxkintok, Calcehtok Grotto, and Loltùn Grotto.

The archeological sites of Dzibilchaltùnand Xcambò, located near the city of Mérida are perfect for a quick day out.
Recommended Articles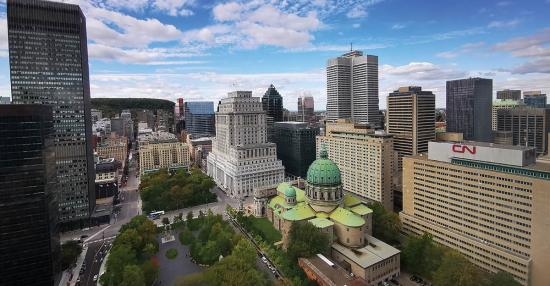 The hotel opened to host the world as part of Expo67. Back then, at 38 stories, it was the tallest hotel in Canada!
Read full story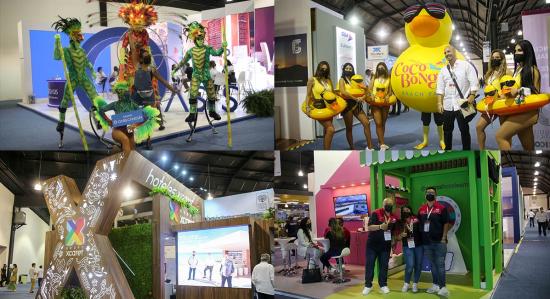 The success of Tianguis Turistico 2021 in Yucatán is great news for Canadian travelers
Read full story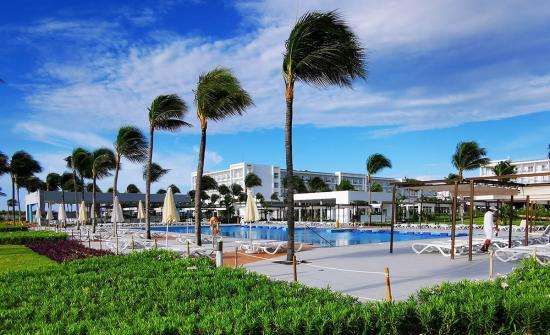 A recent trip to Mexico made me realize that people from around the world are once again travelling and abiding by the same Covid-19 safety protocols that we observe here in Ontario.
Read full story
Comments (0)
*Please take note that upon submitting your comment the team at OLM will need to verify it before it shows up below.