Good Reads
10 Instagram tools to build up your following in 2020
10 Instagram tools to build up your following in 2020
As we reach the final stretch of the year, it's time to look back and make plans for the coming one. Social media is an ever-evolving landscape and it requires adaptation to keep up with it. This especially goes for Instagram, which is prone to constant updates and changes.
One way that people prepare is by beefing up their Instagram arsenal by getting new tools. From Instagram bots to schedulers to analytics tools, there's a lot out there to choose from. You can even buy real Instagram followers.
Nitreo is a brand new tool on the market for Instagram growth. Check out Nitreo here. If you want to supercharge your Instagram growth, take a look at this list of these Instagram tools you can use. This list covers everything from content creation to scheduling and optimizing.
1. ViralRace
ViralRace is a tool for getting Instagram followers and likes from actual users. Within minutes of signing up with one of their plans, they begin sending all of your latest posts to a network of users whose interests align with your content. That means you get authentic engagement that is promised to stick around. You don't ever have to give them any access to your account during this process; all they need is your username to get started. There aren't any daily posting limits either, so you'll receive likes and views (at the rate of your choice) no matter how often you publish.
2. Krootez
Krootez is a highly robust online marketing tool for getting Instagram likes, followers, and views on publications an accounts. There are numerous packages to choose from so you can always get the number you exactly need. Their website is available for any device, Android or iOS. They do not require any of your personal data to start receiving from them.
FriendlyLikes is one of the most famous sources for paid promotion and the best tool for getting Instagram likes on your posts hosted on the platform. All you have to do is choose the package you'd like to receive, select one or more posts you'd like to get boosted by tapping it. Previously they also had an app available for Android and iOS but right now there's no way to get it on both platforms.
4. UNUM
For the greatest chance of success on Instagram, you must consider the aesthetics of each individual post along with how it looks in your overall feed. That can be hard to visualize, but thanks to UNUM, you don't have to wonder anymore. In the app, there's a visual planner that shows you how your gallery will look after you post your next few photos. It also allows you to edit your photos and videos, draft your caption and hashtags, and schedule posts from within the app.
The free plan allows 18 grids to plan your photos along with 500 video and photo uploads per month, which is often enough for many small and medium businesses. Subscription plans with higher limits are available for $2.99/month and $6.99/month. The app is available for both iOS and Android.
5. Buffer
This is an Instagram scheduling tool that lets you add photos to Instagram ahead of time. This saves time and ensures you present a consistent and well-curated profile. You can schedule single-image and single-video posts ahead of time with this tool.
On the free plan, you can plan Instagram marketing for up to three accounts. If you want to connect more Instagram accounts or get access to analytics information, you'll need to upgrade to the Buffer for Business plan. A mobile app is available for both iOS and Android.
6. Later
Later is another Instagram scheduling tool. It allows you to visually plan and schedule posts. With the free plan, you can schedule up to 30 photos per month, search and repost user-generated content, and see basic analytics data. Premium plans allow for hashtag suggestions and other features.
7. Repost for Instagram
Repost for Instagram allows you to repost an Instagram post on your account with a few taps, but still credits the original poster. The app is available on Android and iOS. Before you repost other people's content, you are required by Instagram Terms of Use to get permission from the post owner, in addition to providing credit to the post owner in your caption.
To get permission, you can comment on the post, connect with them via email, or send them a direct message on Instagram. Some people may ask for a fee since Instagram is part of their livelihood, so make sure you are clear on the details before you repost anything to your feed.
8. ShortStack
Running contests on Instagram is a great way to grow your following and boost engagement. ShortStack comes to the rescue with its tool for organizing user-generated content contests where people enter by posting a photo with your hashtag. ShortStack collects and displays the UGC which helps in increasing brand awareness.
With the free plan, you can have an unlimited number of contests that each collect up to 100 entries. Paid plans are available if you want to collect more entries or want access to additional features.
9. Gleam
Another Instagram contest tool, this one takes a bit of a different approach. It uses a widget you add to your website that is meant to drive traffic to your Instagram account.
You could require people to follow you on Instagram, or to take a look at a particular post in order to participate in your contest.
With the free plan, you can have an unlimited number of contests, accept an unlimited number of entries, and choose up to 10 winners. For those that need more features, there are two paid plans to choose from, charged at $39/month and $149/month respectively.
10. Squarelovin
Squarelovin is an Instagram analytics tool. Though you'll have Instagram Insights if you convert your account to a business account, some people find it helpful to have additional data. The free plan provides engagement and growth metrics, shows posting history, and suggests the best times to post.
With these 10 tools on your side, you'll be able to maximize your Instagram marketing strategy so you can continue to grow your brand on the platform.
Photo: Erik Lucatero for Pixabay
Recommended Articles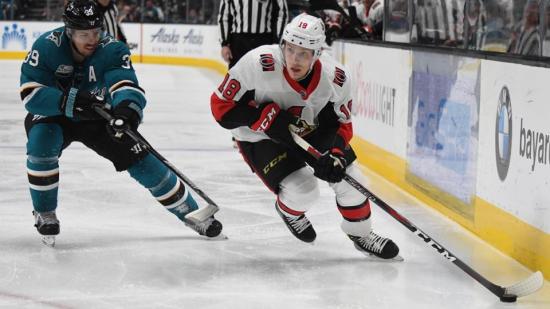 The month of October commencing the 2019-20 NHL regular season was hard going for the Senators, who managed to start their campaign with just three wins and an overtime victory out of 11 games.
Read full story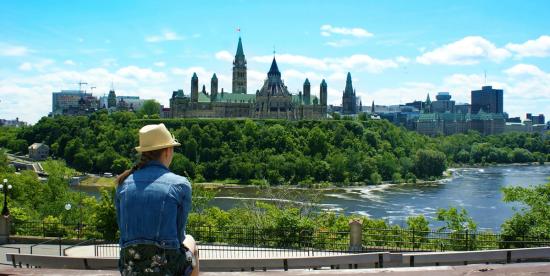 Discover the top job opportunities in Ottawa and how you can work in Canada as a foreign national.
Read full story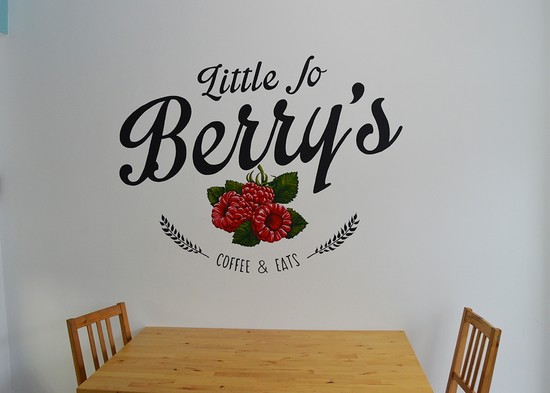 All photos by Samantha Lapierre What would you do if you were a tourist in Ottawa? As part of our #O...
Read full story
Comments (0)
*Please take note that upon submitting your comment the team at OLM will need to verify it before it shows up below.