10 Things to Do in Ottawa for Under $10
Just because you're on a budget, doesn't mean you can't get out and enjoy the beautiful city of Ottawa. Here are ten good eats, hot spots and activities for you to enjoy, all for under $10!
See a Movie at Imagine Cinemas ($4 - $6)
Going to the movies literally costs an arm and a leg these days, so Imagine Cinemas–an independently-owned discount movie theatre tucked away in the the St. Laurent Centre, is truly a gift. At just $6 for general admission, $4 on Tuesdays, this movie theatre allows you to catch up on all the recent blockbusters without breaking the bank! The great thing about this movie theatre is that they screen independent movies and movies that are nearing the end of their theatre-run, so it's great if you want to catch up on films you've missed.
Scenic O-Train Ride ($3.50)
Ottawa has such a stunning landscape and if you want to take in some of the views on a budget, no need to spend money on an expensive guided tour. Take advantage of the O-Train! Currently, the Trillium Line runs for 8 km from Bayview (Lebreton Flats area) all the way to Greenboro (South Keys), passing through the beautiful Carleton University campus and over the Ottawa River. We suggest you travel the full line on a nice summer or fall day when the river is sparkling and the foliage is rich and colourful.
Spend a Thursday Evening at the Museum (free)
Ottawa is definitely a "museum city," with its various national museums being one of its greatest attractions. Luckily for us, all the museums, such as the Canadian Museum of Nature and the National Museum of Science and Technology are free daily from 4-5pm. The National Gallery of Canada offers free admission on Thursday evenings. There is so much to see and do at all the different museums, so this makes for a great family outing.
Gourmet Sweet Treats ($2 - $7)
If you're in the mood for something sweet, try out one of the local dessert cafes for some affordable, gourmet treats. Local favourite Suzy Q Doughnuts serves up an array of delicious, fluffy doughnuts for just $2 each! If you're looking for something to cool you down as the warmer weather comes, try out Sweet Jesus or Holland's Cake and Shake! Sweet Jesus is an Instagram-worthy ice cream shop which serves up massive soft-serve cones with toppings for $6 and Holland's has a yummy variety of cakes, floats, shakes and sundaes ranging in price from $3.75 to $7.
Local Festivals (free)
Ottawa is quickly gaining a reputation as a festival city, with various outdoor festivals happening throughout the year and a lot of them being free admission. Festivals like Winterlude, PoutineFest, RibFest, BuskerFest and Glow Fair, to name a few, are free to attend and make for great outings with family and friends. Whether you're into food, music or art, there's sure to be a festival in this beautiful city for you!
Board Games and Coffee (The Loft Board Game Lounge, $6)
Did you grow up with board games like Monopoly, Clue and Connect Four but they've seemed to have disappeared throughout the years from your home? Well you're in luck as Ottawa is home to The Loft Board Game Lounge, a cozy cafe that has over 1000 board and card games available for guests to play. It cost just $6 to "Stay N' Play" and they have a menu full of affordable coffees, teas, alcoholic beverages and snacks. Perfect place for a rainy or cold day!
Tour Historic Buildings (free - $6.30)
Ottawa is a city of beautiful architecture, with many historic buildings and landmarks, and many of them are open to the public to visit for free or for a very low fee. Parliament is of course a must, and hosts free tours all year round. Other historic buildings we recommend include the stunning Rideau Hall, residence of the Governor General of Canada, which also hosts free tours year-round, and Billings' Estate, the home of the historic Billings family, some of Ottawa's earliest settlers. Billings' Estate operates as a museum, but costs just $6.30 to visit.
Visit the Iconic Mer Bleue (free)
Did you know that Ottawa is home to one of the coolest and most studied natural bogs in the entire world? Mer Bleue Bog, located just 20 minutes from downtown, is a protected conservation area and is absolutely fascinating as it has a northern ecosystem–one more typical to the Arctic than to the Ottawa Valley. Researchers have found the bog to play a vital role in climate stabilization and is a source of great scientific interest. Mer Bleue is available to visit year round–in the warmer months you can stroll along the boardwalk and observe the plants and wildlife, while in the winter it offers more than 20 km of trails for hiking, cross-country skiing and snowshoeing.
All Day Breakfast ($5.99 - $9.99)
Ottawa is home to many diners and cafes, many of which offer all-day breakfast options for under $10! Great for curing a hangover after a long Friday night, or for an afternoon brunch get-together with your friends. There are quiet a few options, but we personally recommend the King Eddy's "Scratchy's Morning Glory," a breakfast sandwich which consists of a toasted biscuit topped with housemade spicy maple and herb sausage, a fried egg, cheddar cheese and garlic mayo ($5.99), or The Wellington Diner's "Famous French Toast" made with thick, fluffy egg bread from Rideau Bakery ($9.99).
Old School Arcade Fun (House of Targ, 25 cents - $5)
If you're a fan of retro gaming, stop by House of Targ! House of Targ is an arcade bar that is home to over 40 classic pinball and arcade games. It costs either 25 cents or a $1 per play, depending on the machine, but on Sunday nights, from 9 PM until closing, they offer unlimited freeplay for just $5. House of Targ also has a great menu of drinks and homemade perogies, so this is truly a retro gamer's paradise!
Recommended Articles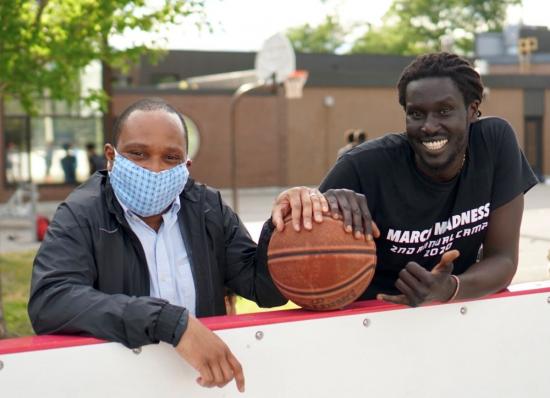 Manock Lual has a goal to provide 500 backpacks filled with school supplies, a reusable mask and a brand-new tee shirt to the local youth who are in need of support.
Read full story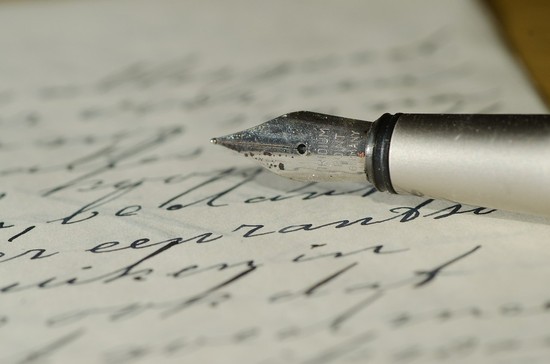 Poetry has a long history, and while it's unclear when it started exactly, the oldest surviving po...
Read full story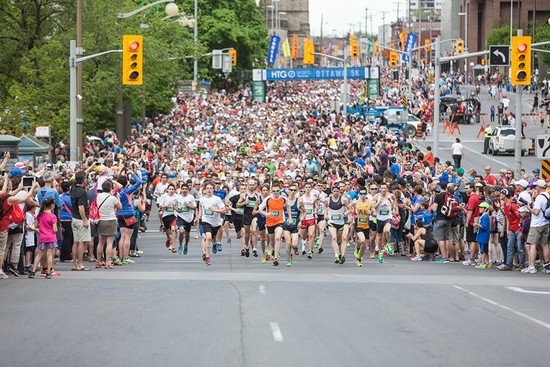 Lately, it seems like everyone's been getting into running. Whether it's for the purpose of tryi...
Read full story
Comments (0)
*Please take note that upon submitting your comment the team at OLM will need to verify it before it shows up below.