Arts & Events
175 Years of Excellence at Lisgar Collegiate Institute
175 Years of Excellence at Lisgar Collegiate Institute
Photo credits: Lisgar Alumni Association
---
Even if you live outside of Ottawa, you have probably heard of Lisgar Collegiate Institute. One of the province's best public secondary schools, its name carries a weight of tradition and a connotation of excellence, its prestige gathered throughout its storied history.
Part of the OCDSB, its central location between the Rideau canal and city hall draws students from across the city, serving the neighbourhoods of Sandy Hill, New Edinburgh, Centretown, and Rockcliffe Park.
Lisgar is so revered that parents of potential students used to camp out outside the school for hours or even days on end in hopes of snagging one of the coveted and limited transfer spots for those living outside of the school's boundaries.
This stellar reputation has been earned over the years from Lisgar's unwavering commitment to excellence in all categories of academia and student life. L.C.I. is known for an all-around strength in "the three As" – academics, athletics and arts.
Lisgar academics are purposefully rigorous, striving to prepare students for university. Offering a range of specialized streams, students have the option to participate in their well-known gifted program, the first in the province, an extended French stream or Advanced Placement classes to add an extra dimension to their diplomas. Incredible teachers encourage and guide students in becoming the best they can be, expecting nothing less than the best. Upon graduation, students are ready for whatever life throws at them.
"At Lisgar, there is a multitude of amazing enrichment opportunities for every subject that helps you truly develop an appreciation for the content that you're learning," says Miasya Bulger, a current Lisgar student who will be graduating this June.
Extracurricular life at Lisgar is equally outstanding, with a wide range of student clubs and societies reflecting the interests of today's students. From the award-winning Reach for the Top team to the eloquently written student newspaper to serving as the mothership of student run program SpaceSim, the only one of it's kind in the city, students show a desire to learn and apply their knowledge outside of the classroom.
"We have a lot of students who are extremely passionate about the school and who go above and beyond to generally make the school a better place," says Stuart Matthews, also graduating from Lisgar this June. "We have a lot of very active clubs and tons of events. It's just a really dynamic and active school to attend. However, although the students really take charge of events, we have very supportive and excellent teachers as well who help all the above happen while also giving us an exceptional high school education."
Arts are another area in which Lisgar excels. The school has long been home of a top-notch music program, with one of the only strings programs in the city. First formed during wartime when students expressed an interest in singing patriotic tunes at morning assemblies, the orchestra was the first in the province and the current musical ensembles continue to impress at local music festivals. Their annual drama productions never fail to receive many rounds of applause and their stand-out improv team has qualified for the National level tournament annually since 2004.
Lisgar's history of excellence in sport has lasted from its earliest days to present. Despite the lack of regulation facilities given its location, that has never stopped Lisgar teams from taking home trophies regardless of the obstacles.
Everything about Lisgar screams tradition. After all, it's what the school is all about. It is palpable from the moment you walk into the main entrance of the school, its trophy case recognizing student champions past and present and portraits of student council presidents spanning the years.
A key part of Lisgar's identity is celebrating and commemorating its history, one that is remarkably well preserved with photographs, records and lovingly created Vox Lycei detailing what daily life was like during each passing decade.
The high school has been at the top of the heap since it was founded, back when it was a local grammar school. Founded in 1843, Lisgar is older than Canada itself. A time when sidewalks were made of planks, streets were lit by gaslights and Queen Victoria had only been the monarch for 6 years, Upper and Lower Canada had just merged. Bytown, as it was known, had a population of about 5000 and was one of the central hubs of the booming timber trade. It was decided that the Dalhousie district, the new capital of Bytown, should have a grammar school similar to the ones in England to properly educate the children of the area.
The Dalhousie Grammar School was born, setting up shop in the basement of an unpainted 2-story building on what is now Waller Street. Just a one room apartment for classes, the institution could only have 40 students. As the population grew, and in turn the number of students, the school was forced to relocate five times and changed its name three times before settling at its present-day site.
Well known for its striking Gothic-style, designed by W.T. Thomas and W. Chesterton, the heritage building was built in 1874 after the institution gained the title of collegiate institute. It was one of seven grammar schools in Upper Canada to earn this distinction due to having four masters who were remarkably qualified in the areas of Classics, Moderns, English and Math.
Throughout this time was when it started to develop an illustrious reputation for its dedication to high-caliber learning. It was in this same period that girls were first permitted to attend, making it one of first schools in Canada to do so.
The city was now the capital of the country and the school flourished against the backdrop of Confederation, so much so that an east wing was built in 1902 and the west wing and top floor added in 1908.
The details of the building's top floor are mysterious and fabled. The attic was originally a rifle range built in 1912 for the school's cadets, where students of both genders were supervised as they learned how to shoot at wooden targets. Previously used only by those who were interested, it became mandatory for all male students to become cadets between WWI and WWII. It's unclear exactly when the range stopped being active. It became used as a storage space until 1976, when it was stripped and renovated to house the building's heating and air conditioning. Nowadays, legends and rumors abound about what's up there and whether or not the abandoned space is haunted.
Sylvia Kershman was one of the students who learned how to shoot a gun at school. Graduating from Lisgar during the Second World War in 1942, she started at the school when she was just 11 years old, so young that a teacher approached her on her first day to ask her what she was doing there.
Though she attended Lisgar during war time, she still describes her experience as wonderful. "It was a big difference from public school. The education we got was superb because we had such qualified teachers because they made this their life's work," says Kershman. "They made us work! That was part of the scene."
At the time, almost every subject that students took was compulsory, meant to best prepare those who could go on to university, though many did not because of the war. They did get some freedom when it cam to their choice of languages, though Latin was also mandatory.
When the world was at war, life at Lisgar soldiered on with a few noticeable changes. People from across Canada came to work in Ottawa, making it into a bustling city. Students were always aware of what was going on, especially being located right next to the drill hall. "That had a big influence on what happened at school," she says. "The young men were encouraged to leave school and join up and the girls were encouraged to take employment, especially with the civil service. They had a lot of kinds of examinations to try and get the women into the workforce...Many [students] left school at that point. It was encouraging to get a very good job with lots of opportunity."
As classmates left school to fight for their country, others started clubs to provide relief or wrote essays about their opinion on the conflict in the school's newspaper. When the London Blitz was on, some of those who could afford to left London and came to Canada, meaning some finished their education at Lisgar. "It was a different life, altogether different from what you see today," says Kershman.
Daily assemblies often held news of the war and sometimes its casualties, some of them friends, boyfriends or brothers of students at home. Their names are remembered on the walls of Memorial Hall, lined with brass plaques commemorating the over two thousand students and alumni who served in WWI, WWII, and the Korean War, almost 300 of whom were killed in active service. To this day, it serves as a reminder of what was once a daily reality.
As the world around it changed, so did many other elements of Lisgar, be it the swapped locations of the office and the library, the gym's transition into a cafeteria, the addition of the sweeping auditorium, the additional south building that replaced the tennis courts and baseball diamond, or the elimination of the famously hideous gym uniforms.
The school has lived through many a societal shift and its students witnessed one of the most eventful centuries in human history, not only through the wars but also the launch of telephones and electric lights, the hard times of the Great Depression and the technological revolution.
When expendable income increased after WWII, therefore so did the school's resources and facilities. The content of the school curriculum shifted to keep up with the times, becoming increasingly international throughout the cold war and more liberal with the newfound freedoms of the 60s and 70s.
However, the outlook wasn't always so rosy. In the 1970s, Lisgar was almost shut down due to school board costs, declining student populations and safety concerns. However, the students, alumni and local community would not hear of it and rallied together to raise the funds required to completely renovate the school, saving it from being demolished.
Even when the future was unsure and the institution was facing near extinction, Lisgar evolved. With ferocious school spirit, a strong identity and an unwavering dedication from the community, it has persevered and triumphed against the odds. Though Lisgar honours tradition, it's not afraid to adapt.
As D. Ian MacDonald said in the 1993 book commemorating the school's 150th anniversary, "the future is uncertain, but what Lisgar still possesses to counterbalance the contentious changes is a long tradition of stability, a well-preserved history and heritage, a deep rootedness in the community and an ongoing adherence to excellence in its staff and students."
"Lisgar has an extraordinary legacy that has been created by generations of excellence," says Bulger. "The school has an amazing reputation for not only producing academically-capable graduates, but also for its history of community engagement and involvement. Lisgar has always had strong ties with the surrounding neighbourhoods and works hard to contribute to the well-being of the overall region."
This year marks the school's 175th anniversary, to be celebrated with a weekend of festivities during the first weekend in May. Though it's come a long way from its humble beginnings, it has maintained its traditions and high standards throughout the ups and downs.
It's not just alumni who are running the celebrations. Current students are also getting involved by serving as representatives on the Lisgar Alumni Association's 175th Reunion Planning Committee, as well as participating in the projects run by the student 175th Lisgar Alumni Alliance club, such as a school-wide assembly for the celebrations, training as student volunteers for the reunion weekend, and creating their own time capsule.
"It's been a real honour to be able to help with Lisgar's 175th reunion," says Matthews, co-founder of the Alumni Alliance club and student representative. "I think it's an amazing opportunity to connect with your school's past (especially when it has so much history) and I've really enjoyed my experience, especially putting together a time capsule to preserve a snapshot of 2018 for the next generation!"
For Bulger, also a co-founder of the Alumni Alliance club and student representative, the best part of Lisgar is the support and positivity from all the students, teachers, and staff. "Lisgar has a community that truly empowers its students and encourages them to take initiative and bring their ideas to life," she says. "The people at Lisgar not only believe in a better world, but strive to contribute to that vision. It's such a wonderful climate to be in and I'm so happy to be here to experience it."
For Matthews, Lisgar stands out for its storied past and stellar legacy, as well as its architecture. "As someone who attends the school now, it's really interesting to learn about what going to the same school was like in the past, and to meet alumni who have had similar (but also different) high school experiences to yourself," he says. "It's cool to hear about very successful people in whose steps you're following."
Today, Lisgar remains a center for excellence and remains successful in "the three As". You can catch students studying in the window alcoves, tuning instruments in the music room, playing a game of soccer on the field or hanging out in the mall between buildings.
Another one of the school's strengths is its diversity, the staff and student body made up of a varied mix of cultural, ethnic and religious backgrounds, enriching students' learning experience and benefitting the school as a whole.
But in this modern age, the school is also looking beyond. It hosts innovative technology programs, gets involved with the local community and provides its students with a place to discover and pursue their passions.
The future looks bright for Lisgar and its students. With some new projects on the horizon, the school continues to evolve. It will do as the phrase on the wall of the main hall states - "Learn from yesterday. Live for today. Hope for tomorrow." After all, the school's motto is Alere Flammam. It will continue to nourish the flame as it always has, with some modern tweaks, keeping the passing of knowledge and traditions alive and well for another 175 years.
---
Come celebrate Lisgar's big birthday!
Taking place from May 4-6, 2018, the anniversary festivities organized by the dedicated Lisgar Alumni Association will celebrate the school's legacy in true Lisgar style. Take an in-depth school tour that will walk you through Lisgar's eventful history. Listen to performances by the school's award-winning band and orchestra. Commend the achievements of former student and staff athletes as new names are added to the Athletic Wall of Fame. Chow down at the barbeque or meet the teachers. try your hand at trivia night or be entertained by event headliners Rich Little and Valdi, both Lisgar alumni. Relax at the "Blue and Grey" pub night, show off a secret talent at the variety night, or dance the night away at the reception and dinner dance. More information can be found on the Lisgar Alumni Association's website.
Recommended Articles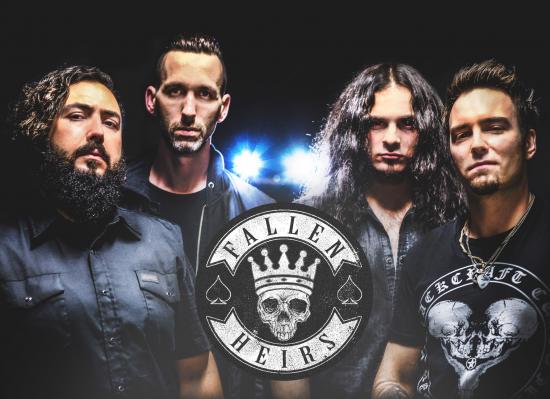 We caught up with guitarist Jay Sayne ahead of the band's show on May 5 at Mavericks to talk about their newfound spirit and some chance connections.
Read full story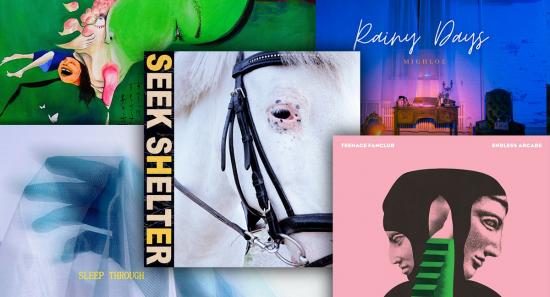 Five new albums including the wonderful blend of modern experimental stylings from Montreal's Teke Teke — a rare band that sounds like few others.
Read full story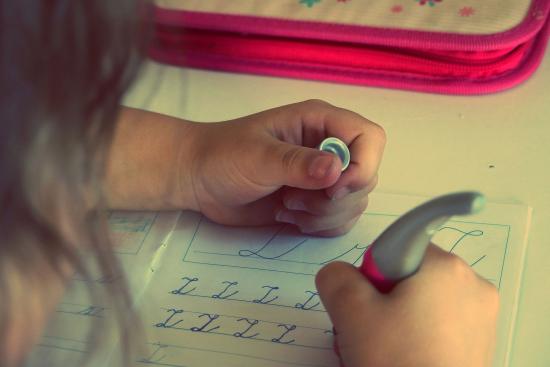 A child is born with the ability to learn, but he does not know how to learn.
Read full story
Comments (1)
*Please take note that upon submitting your comment the team at OLM will need to verify it before it shows up below.