Sports
5 Ottawa-based martial artists participate in the CHITF Taekwon-Do World Championships
5 Ottawa-based martial artists participate in the CHITF Taekwon-Do World Championships
Taekwon-Do is a Korean art of self defense and is one of the oldest martial arts in the world. The word Taekwon-Do is derived of Korean origins; tae meaning foot, kwon meaning hand and do meaning art, translating into "the way of the foot and hand". Though the name was first used in the 20th Century, the art dates back to over 2,300 years ago, in Korea. Taekwon-Do increased popularity around the world in the 1950s and eventually became an international sport.
Senior Grandmaster Phap Lu holds a 9th degree black belt and has practiced Taekwon-Do for over 35 years. After receiving his black belt within 2 years, Lu then became an instructor at the Odhokwon Taekwon-Do School in Vietnam. In 1979, Lu arrived in Canada and became an assistant instructor at Jung Park's Taekwon-Do School. Lu trained under Park Jung Taek, while living in Canada. At General Choi Hong Hi's request, Lu assisted him with the International Instructor's Seminars around the world until the General's death in 2002.
Chan Hun International Taekwon-Do Federation (CHITF) was founded by Lu for the late general Chon-Ji and Taekwon-Do practitioners around the world. Chon-Ji, also known as General Choi Hong Hi, is the founder of ITF Taekwon-Do and the inspiration for the commencement of CHITF. Lu's mission is to unite all followers of the martial art and to erase the borders dividing the art as, their goal is to "build a more harmonious and peaceful world while enjoying the Taekwon-Do martial arts in its most original form as developed and taught by the late Founder of Taekwon-Do, General Choi Hong Hi". Lu's goal is to, "stay within General Choi's philosophy of original TaeKwon-Do without racial discrimination, national territorial border, religious differences, or individual ideology."
Every two years, countries from all over the world compete at the CHITF Taekwon-Do World Championships. Practitioners of all belt levels, above the age of 14, in Taekwon-Do demonstrate their skill, accuracy and strength as they compete in sparring, power breaking, team events or patterns (a sequence of movements designed to teach defence and attacking skills against opponents). The participants are divided by gender, age and belt level to ensure equity in the championships.
This year, the championships were located in Melbourne, Australia, on March 9-10, 2019. Over 25 countries were present, with their best competing. Phap Lu's Ottawa based school, Lu's Taekwon-Do Club, brought 5 competitors, one umpire (Jeannie Fung) and a Canadian Team Coach (Peggy Seely).
Overall, Team Canada brought home 18 medals in the Patterns Division and 25 medals from the Sparring Division. Canada won 24 gold medals - the second most of all the competing countries.
Of Lu's Taekwon-Do club, Ryan van den Berg, fourth degree black belt, placed 5th out of 8 competitors in the adult patterns division. Hugh Hotson, a fourth dan black belt, competing in Veteran Patterns, won gold. Curtis Lu, a fourth degree black belt, contending in Adult Patterns and sparring 64kg division, received gold in both. Emily Lu won gold in the women's third dan patterns division. Molly Hotson, a fourth degree black belt participating in women's adult patterns also received gold.
The CHITF Taekwon-Do World Championships brings together students of the martial art from around the world to compete in an amicable and fun tournament. CHITF allows students of Chon-Ji style Taekwon-Do to compete, train and learn together under an association that erases the divide between borders to fulfill Chon-Ji's dream.
Recommended Articles
Do a mental count of all your bicycles. Now imagine the extra space in your garage or shed if you could rid yourself of that one bike you're still holding on to that's in pretty good shape, but never used.
Read full story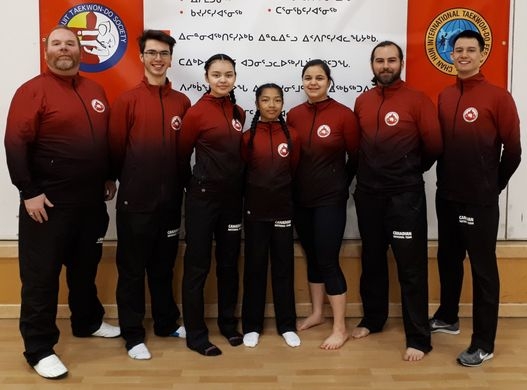 This March, Taekwondo teams from Ottawa, Nunavut, and Alberta will fly across the Pacific Ocean to compete in the CHITF World Championships.
Read full story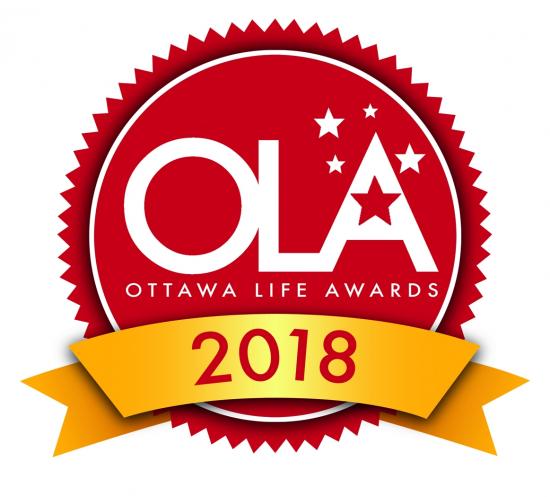 Have your say on the best of the Capital! Cast your vote for the 2018 Ottawa Life Awards.
Read full story
Comments (0)
*Please take note that upon submitting your comment the team at OLM will need to verify it before it shows up below.