Top Stories
5 Tips for Moms Struggling with Work-Life Balance
5 Tips for Moms Struggling with Work-Life Balance
Despite the many monumental glass ceilings that have been broken for the equal rights of all citizens in the United States, unique challenges persist for many, including, potentially, half the population, says Jennifer Carroll, the first female--and first black--elected lieutenant governor of Florida and a retired U.S. Navy lieutenant commander.
"Challenges from my childhood and military career have taught me many valuable lessons -- when times get tough, get tougher; stay true to who you are and don't compromise your principles; be willing to walk away from something that's causing you clear harm," says Carroll, who recently released her autobiography, "When You Get There."
"The perfect worker, wife and mother--these are 'the big three' roles that matter most to women, but you really want to make sure your children don't get lost in this juggling. Your husband and your coworkers are adults; children, on the other hand, are vulnerable."
Carroll has the following suggestions for women concerned about their role as Mom.
•  Pay close attention to your children; listen. Seems obvious, right? As a little girl in Trinidad, Carroll was accosted by a man who persuaded her to accompany him to an outhouse. After he exposed himself to her, she managed to get away, but the experience haunted her while growing up. 
"Listen to children when they have something to talk about," she says. "They may feel too embarrassed to talk about something that happened to them; they may feel like it's their fault. Be sensitive to their words and behavior, and be open to what they have to say."
•  Devote one day exclusively to family. While advancing her career in the Navy, Carroll often spent several months away from her family. Later in her career, including as Chairwoman of Space Florida and lieutenant governor, time was also a precious commodity, but she always made sure she had it for her three children, Nolan II, Nyckie and Necho. Since Nolan II has been a player in the NFL, Carroll attends games and make Sundays "Football Sunday" for everyone, including her husband of three decades, Nolan.
•  Model the behavior you'd like to see emulated. Children have sensitive consistency detectors; they are quick to realize the disconnection between what parents say and what they do. There's something to be said for people who are able to follow their own advice. Many don't.
"Proactive efforts outside the home, like civic and humanitarian projects, are a great way of modeling behavior," Carroll says. "My models as a child were my adoptive parents; I think adoption is one of the greatest loves you can provide and is a great model behavior."
•  Emphasize the importance of loyalty; family is a lifelong relationship. As important as a career may be, you will never forge bonds in a job that are as strong as those within a family. Children are hungry to know they are secure with love and loyalty, so don't hesitate in reinforcing this message.
"When you have a secure family foundation, you can approach work with greater strength and confidence," she says.
•  Engage them! This is a two-fold effort: Make sure children are engaged in their studies and extracurricular activities, such as sports, study groups, a job or other productive behavior. And talk to them about what they're doing and also what you're doing.
"Conversation is an opportunity to connect with your children, to take advantage of teaching moments, and most of all, to enjoy your children!"
By: Jennifer S. Carroll
Jennifer Carroll, author of "When You Get There", is the former lieutenant governor of Florida and a retired decorated lieutenant commander/aviation maintenance for the U.S. Navy. She was a member of the Florida House of Representatives from 2003 to 2010 and was the executive director of the Florida Department of Veterans Affairs. Currently, she is a Political Analyst for WJXT CHANNEL News4Jax Jacksonville, Florida, and Senior Adviser for Global Digital Solutions, Inc. (GDSI) in West Palm Beach, FL. Carroll holds an MBA, among other academic degrees. She and her husband, Nolan, have three children.
Recommended Articles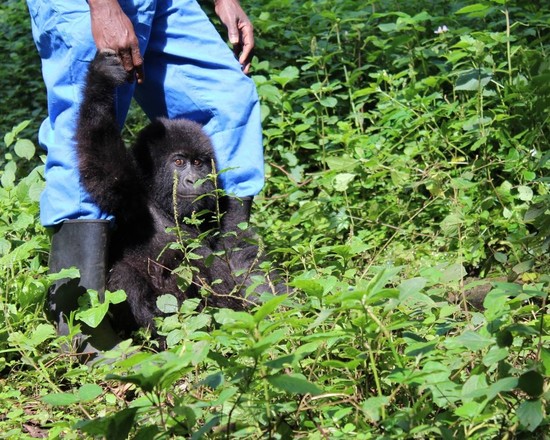 In conjunction with the Canadian Museum of Nature's screening of Gorilla Doctors, OLM will be pub...
Read full story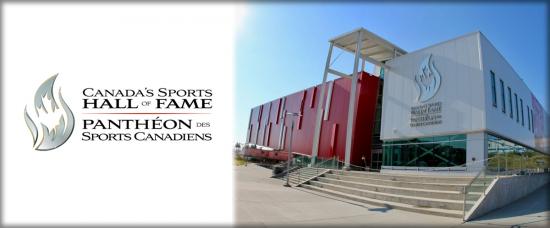 J.P. Parisé: Athlete, Ice Hockey Imagine being 16-years-old and recruited by the NHL.
Read full story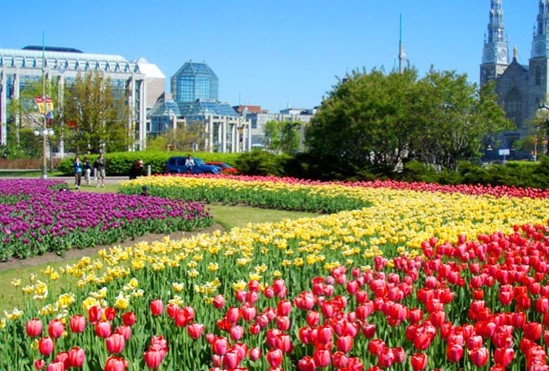 It's been a long spring -- if one could call it that. Finally, Ottawa will be exposed to bright, bol...
Read full story
Comments (0)
*Please take note that upon submitting your comment the team at OLM will need to verify it before it shows up below.