50 Years On, The Zombies Are Alive and Kicking
Ottawa Life's Festival City Series is back! We'll provide a unique look at some of your favourite events.
We'll go beyond the music with artist interviews, volunteer profiles, concert reviews and spotlights on
the tastes, sights and sounds of the festival season.

Your city! Your festivals and events!
Like a good sunscreen, Ottawa Life has you covered.
---

Photos by Andre Gagne
Ending the band before their cult classic album Odessey & Oracle hit its stride, The Zombies never even knew it had gained traction outside the UK before it was too late. Uniting almost 30 years later, they've now had a second career longer than they ever originally played together. With founding members Colin Blunstone and Rod Argent leading the band right into their classic album's 50th anniversary, they hit the Bluesfest stage on July 11th with songs new and old.
Starting with "I Love You" the organ solos were just as crazy, but all the more impressive was Blunstone's voice, even stronger than it used to be, shattering any preconceived notions of what a band sounds like 50 years down the line. Covering Tom Petty's take on their original "I Want You Back Again" Argent was a man possessed as he destroyed the keyboard solo.
Tracks from 2015's Still Got That Hunger, like "Moving On" and "Edge of the Rainbow" found them hitting their new material with even more passion, as they filled out the songs gloriously.
While internationally known now, they actually crowd-funded this latest record, in an effort to keep it how they wanted. "It was enabling us to make the album we wanted to do," said Argent. "We wanted to go back in time and record in an old fashioned way, capturing the moment."
Changing out organs for Steinways you could hear the rich piano as they moved through the new songs, not too differently from how they carry their older tracks.
"It was a very old-fashioned way of doing it and it was an old-fashioned sum of money to do it," said Argent. "But crowd-funding it allowed us to do it how we wanted."
Listening to these new tracks both live and on record, the band's sound has changed over time, despite playing their classics as well, if not better than the albums at times. But now they have to balance playing these songs with evolving as a band.
"Colin's voice has changed a little bit," said Argent, "To me the spirit and essence of the songs are very similar." To this point, Argent feels they are staying true to what they've always done rather than emulating anything. "The one thing I think you should never do is try and faithfully copy every nuance of sound."
"We're giving a nod to our history" said Blunstone. "Painting a picture of what we've played over the years." Playing through some of their R&B covers from the time like "You've Really Got A Hold On Me" and "Sticks and Stones" on top of their classics like "Tell Her No" it was clear they not only knew how to please the crowd, but have a fun time of their own too.
50 years from the recording of Odessey and Oracle, it's more popular now than it's ever been, a fact that the band doesn't take lightly considering it sunk them when it didn't gain traction upon release. "A DJ told me his eight-year-old made him play it every day for month, Still Got That Hunger is his 14-year-old's favourite album", said Argent. "It's so nice to have something from 50 years ago that still resonates with a younger generation."
"It's something of a mystery that album," says Blunstone. "No one's been promoting it, marketing it, so really the album came to prominence by itself, word of mouth, selling more and more." Humble but not a fool Blunstone admits. "It is a pretty good album, but there are many good albums so it's hard to understand why it happened."
One of those other good albums was Sgt. Pepper's Lonely Hearts Club Band, recorded in Abbey Road Studios right before them, leaving a bunch of instruments, including Lennon's Mellotron keyboard." John's Mellotron was there, so we used it, and it became a signature sound for the album," said Argent.
"They had just left the studio, there were percussion instruments all over the floor," said Blunstone. "We had to rehearse extensively before going in because Abbey Road was even then a very expensive studio."
Going into the Odessey and Oracle section of their set, they opened by saying, "This is the song Dave Grohl said changed his life," quickly launching into the magical "Care Of Cell 44" with Blunstone inducing goose bumps on every chorus with his now much punchier vocals. Tugging at the heart strings, "This Will Be Our Year" found Argent's piano as graceful as ever while Blunstone's vocals felt even more potent with the added emotional context of their long road to stardom. "I Want Her She Wants Me" found their classic organ tones ringing out with the audience joining in on the track's beautiful harmonies. Pulling out the heavy-hitter early, "Time of the Season" found Blunstone and the band clapping and sighing through the iconic bass-line as him and Argent traded vocals. Playing with the crowd to get them to sing along too, they soon dropped into another one of Argent's amazing solos, earning screams across the crowd from fans young and old alike.
So after reuniting for a handful of shows in the 90s, how have they kept their return from the dead so lively?
"At one point we were playing for handfuls of people, but it kept gaining momentum," said Argent. "It's the tightest the band has ever been, and that's why it's still exciting to do it and make new material."
"It's exciting that we can play all around the world to large and appreciative audience," says Blunstone. "It's a surprise to us because we'd figured the 60s was all but forgotten."
One of their most memorable reunion shows was playing the Santa Monica Pier, a free concert attended by over 31 000 people. "It was the biggest concert they'd had there, mostly young people too," said Argent. "After that they had to stop having concerts for a while because they couldn't handle the people."
"We were playing on the pier and I thought there'd just be a crowd in front of us," said Blunstone. "The pier was crammed, but there were people all along the beach as well, that was really exciting."
Given their lengthy 50th anniversary shows, they won't be recording any new material until next summer. Riding the excitement and celebrations for now they closed their set on some of the most intense moments of the night.
Leading into "Hold Your Head Up" (of Rod Argent's post-Zombies band Argent) the organ and drums lead the almost tribal movement of the track, pushing claps and chants of the chorus-line from the crowd. Argent let loose on the track's multiple solos, extending their penultimate song into over ten minutes of organ madness. Closing on "She's Not There" he let loose just as vigorously, even sneaking a Spencer Davis Group riff into his solo, as the crowd cheered for them one last time.
Recommended Articles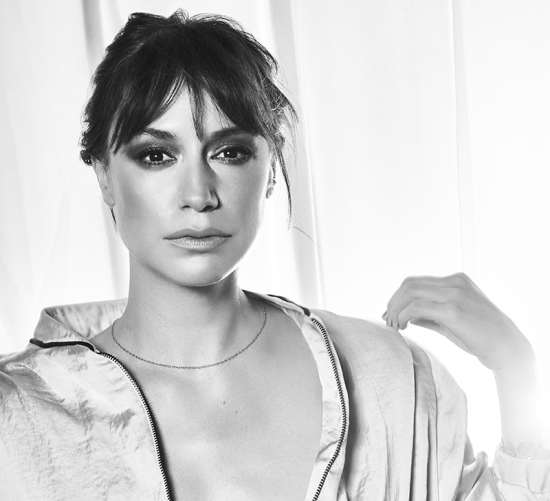 Not everyone's career path veers the same. Touring to mild success in the beginning, of her career, Arum Rae finally found some career momentum after some licensing deals for shows like Nashville.
Read full story
Young artists like Anderson East are a rarity more than ever. Studying music engineering in school and moving to Nashville, he set himself up for a strong career, and it's paid off well.
Read full story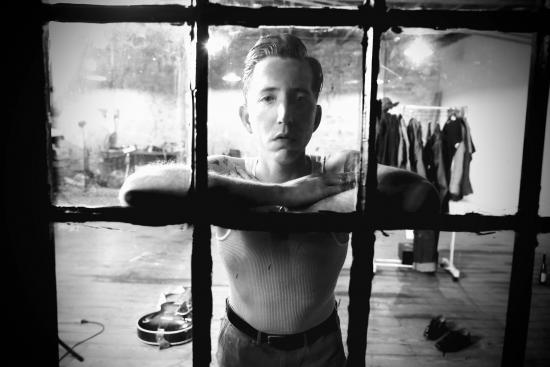 Pokey LaFarge is set to the take the Bluesville Stage tomorrow at RBC Bluesfest.
Read full story
Comments (0)
*Please take note that upon submitting your comment the team at OLM will need to verify it before it shows up below.