6 Things to Consider When Buying Boots This Season
A good pair of boots are a woman's closest friend. Always there with us, supporting us, getting us through sticky situations, and giving us confidence out in the world.
Recently, I have been on the hunt for the perfect pair of boots. A nice pair of boots can be worn virtually anywhere: out for a stroll, to work, on a date, to school and more. Considering we live in Canada where winter sticks around for nearly half the year, snow and rain are important things to consider. Finding the perfect boot for Canadian weather is vital.
Over the years, I've grown to become very particular regarding what I wear on my feet because I've already had the pleasure of owning the perfect pair of boots. Since I've worn them down to the sole, it has pushed me to find a suitable replacement. The problem is that I can't seem to find a pair of boots that satisfies my needs.
Through my journey I thought it would be useful to create a guide that can help us all find the right pair of boots.
Here are 6 things to consider when buying boots this season:

Ankle Width
Ankle width, in my opinion, is one of the more overlooked qualities considered when determining whether a boot is right for you. Toe space and tightness are usually two obvious factors that people test for when buying boots. However, ankle width can be just as vital, especially when wearing heels.
A loose ankle can let your boots sift while walking and can cause some nasty falls. If you have smaller ankles like me, it can be difficult to find boots that fit them properly. The material should also be considered. Is it fabric, knitted, leather, suede? Does it seem like it will stretch over time? It may sound far-fetched but a boot's ability to hold onto your foot is a basic requirement for any comfortable fit.

Sole Type: Rubber vs. Plastic
Sole type is a big problem I face when looking for boots. I'm not sure if it's because its much cheaper to make, but plastic soles are literally everywhere. Plastic soles are the worst. They're hard therefore there is no absorption of vibrations. This can be hard on your joints!
They also click, which in my experience means everyone takes notice when you walk on a tile or wood floor. These soles usually have a glaring lack of tread, meaning any slippery surfaces are a risk to you and your dignity. Quite honestly, they just appear cheap.
Now the clear solution are rubber soles. My favourite pair of boots I owned were from Zara and I snagged them for $50, yet they managed to have rubber soles! Usually when I see a boot in the style and heel height I like (2-3 inches) their soles are the short fall and my search must continue. Do yourself a favour and check the soles, they can really impact your everyday life.

Heel Height
As mentioned earlier my favourite heel height is around 2-3 inches. I am quite short and a little height gives me confidence when working and being out and about. For professional attire, a nice heel even a small one, can look elegant. That's why I believe these couple of inches can really improve your life experience. Some of you won't be looking for heels, and that's great. Some of you can wear even higher heels, and that is incredible. Either way, it's important to consider heel height and what situations you might be wearing those boots in. For me, the perfect boot has just enough of a heel to make me feel even more empowered without forfeiting my stride.

Functionality
Boots at the end of the day must simply be functional. Can you wear them to the store? Can you drive in them? Do you struggle to perform the basic task of walking? Functionality is important. Do not be tempted by the allure of a striking pair of trendy boots. Functionality for everyone will be different. So keep in mind what your daily life entails. For me, I walk everywhere and therefore I need a boot that can support my arches. I also require tread to overcome Canadian weather. The perfect boot can look nice and be functional, it may just take a little more work to find.

Versatility
With functionality checked off the list the next question is: are these boots versatile? As I said, I love a good black boot. Simple and sleek, boots that I can wear anywhere. I refuse to buy "work boots" and "play boots" because honestly the thought of an intense pair of boots for work gives me anxiety. My boots, once they are on my feet, will probably stay on my feet until they're worn down. Therefore the ability to be versatile is vital rather than a luxury. Though you may be looking for a boot for something specific, it is useful to consider the possibility that you may end up in unlikely situations or places. Being prepared now can save you in the future!

Material
The material of your boots speak for its durability and survival. Suede, knitted, or fabric boots are the most delicate, and therefore the most susceptible to rain and snow. In places like Canada it gets quite wet throughout the year whether it's rain, snow, sleet, and sometimes hail. Many brands offer waterproof boots in different materials (you can get waterproof leather!). Though it's a simple question, it is an important one.
Now that you've learned some qualities to look for in boots, I hope you find the perfect match. I know my sole-mate is out there somewhere. These categories may not make the decision easier, but they will help me make the right decision. Good luck on your personal boot hunt this season!


Recommended Articles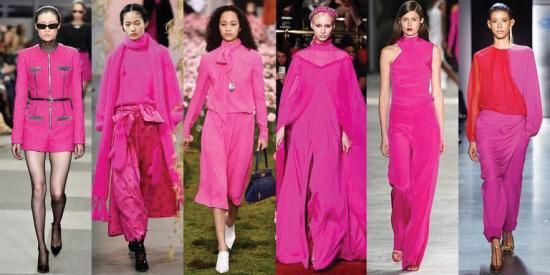 Here's what we recommend for a standout look from head-to-toe this fall!
Read full story
The popular pull-on pant has created 80 chic styles that favour fashion, function and fit!
Read full story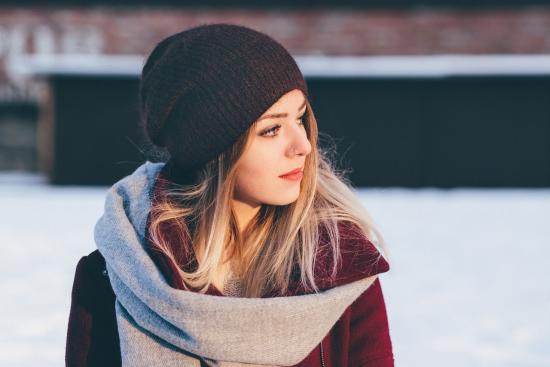 The winter season is slowly coming back into our lives and we're not sure how we feel about it.
Read full story
Comments (1)
*Please take note that upon submitting your comment the team at OLM will need to verify it before it shows up below.