Travel
7 Reasons Why Travelling is Amazing for Education
7 Reasons Why Travelling is Amazing for Education
When it comes to educational tours, various students consider it a way to escape the day-to-day worries and do not have an idea of how important it is for their educational and professional lives. Students who keep themselves restricted to colleges and homes may never get to know how to fulfill their desires and have fun with friends while learning new things and exploring the world. Here we, in collaboration with writemyperfectessay.com, have talked about the reasons why traveling is amazing for education.
1. Explore different cultures and discover their similarities
You cannot only explore different cultures by traveling abroad but also get a chance to compare your own cultures and traditions with theirs. Not only that trying cuisines from around the world can give you a better perspective on how other live, from example American BBQ is apart of the culture in some part of the USA, they use the best pellet grill to achieve these flavours. It will give you an idea of whether your culture and traditions are better than theirs or their culture and traditions are better than yours. While comparing different cultures and traditions, you should always keep an eye for common grounds and do not forget to respect everyone's privacy and cultural and traditional values.
2. Learn different languages
A tour of the world can help children learn different languages in an interesting and comprehensive way. For example, if you are from the United States and your college has arranged a trip to China, Japan or Thailand, then you must be a part of that fun-filled experience to explore the culture and traditions of the new state as well as learn its local language. You will at least get a chance to talk to the locals and know how they live their lives and what values are followed there.
3. Have a dose of history
For history students, an educational trip is a chance to know about the history of different monuments and public figures. If you have an interest in this subject, then instead of reading books and restricting yourself to the internet to gain knowledge, you should go with your college trips and enjoy your life while learning about the history of your favorite things or figures. For example, if you had read a lot about Notre Dame and The Colosseum, but never saw them in person, then take a bold step and see them closely rather than relying on their book-based representations.
4. Improves your social skills
According to EduJungles, one of the major reasons why you should go on a college trip is that it helps you improve your social skills. If you had been a lonely student and always kept yourself away from the social life, then this can be an opportunity to change your life and to bring positivity to it. Once you explore a new city or country during the trip, you will definitely be amazed by the lifestyles of locals, may develop friendships with them, and can improve your social skills to an extent.
5. Get close to nature
Nature has a lot to offer to us, but we may rarely get the chance to explore its hidden beauty. For students of environmental classes, a college trip can be a great opportunity to see wildlife closely and get to know more about the nature and plants in a real-life world. It is, no doubt, one of the major and most important things to learn in life. When you will walk through the rainforest and see how monkeys, tigers, elephants and other animals live there, you will certainly forget your life's worries and learn a lot of new things.
6. Get rid of depression
For students, it is too difficult to maintain a balance between their studies and personal life. They have a lot of work to do every day and often get tired of this routine. The purpose of education, travel and culture is to bring a smile to the faces of such students. They can easily get rid of their education-related tensions and manage depression to an extent. Plus, they will be able to explore the most exotic wonders of the world.
7. Boost your confidence
Are you a person with restricted thoughts and ideas? Do you hesitate to talk to others? The purpose of road scholar programs is to help students avail of new scholarships and boost their confidence to an extent. When you will travel abroad with your mates and teachers, you will get a chance to spend quality time with them, as well as with the locals of another country. By talking about different things with them during the travel, you will be able to enhance your communication skills, and this will eventually help you in the professional life. College and university trips are perfect for students who are not talkative and hesitate to give presentations before the class. A tour the world can fix this.
At the end of the day, you should take this trip positively and should not fight with anyone, at any cost. It would be great if you brought a camera with you so that photographs can be taken and those precious moments can be saved forever. Plus, you should not forget to bring a sufficient number of outfits, footwear, and other accessories with you.
Recommended Articles

By exploring each stop on the Confederation Line in turn, we give you a glimpse into what the future of public transportation in Ottawa will look like!
Read full story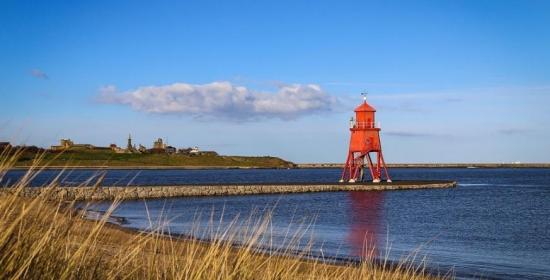 Newcastle is a wonderful city that offers numerous attractions and bags of fun and culture.
Read full story
Comments (0)
*Please take note that upon submitting your comment the team at OLM will need to verify it before it shows up below.