Good Reads
7 things you should know about CBD oil for pets
7 things you should know about CBD oil for pets
When I was at a zoo last month, people kept saying about the seeming miracle cure that's called CBD oil for their pets. Many people kept talking about a lot of beneficial things that I decided to do my research.
I'm Elise, and I have a pet cat called Thomas named after the cat in the infamous Tom and Jerry. I wanted the best for Tom, and with CBD, I wondered if CBD is a new birth or a trend that I'm going to keep hearing about in the next year or so.
If the popularity of CBD oil is rising, I'm also starting to wonder about the number of companies that will take advantage of the new fad. I've already given Thomas some CBD oil to ease his anxiety whenever I leave home. I've tried many oils and treats, and some may not be what I'm looking for.
The following are some things that I've learned about cannabidiol over the past months. I've made everything as relatable as possible, and you can visit our website if you want to know more. If you are wondering how to tell if a product is the right one and how to administer the oil extracts to your pet, then you are on the right page.
More Information to Know
1. Cannabidiol Doesn't Make your Pet High
A misconception among many pet owners is that they think that the products will make the pet high. However, this is not the case at all because the extracts don't contain a high amount of THC, unlike marijuana. There are no psychoactive properties at all, and even if you have accidentally given a higher dose, your dog and cat may just experience loose stools, but they won't get stoned.
2. Oil is Not an Illegal Substance
Because of the CBD's natural connection to marijuana (they're cousins!), many pet parents may think that this is an illegal substance. This is not true at all. You can buy CBD oil products in the United States from online shops and brick and mortar stores, and no one will come to arrest you. It's important to remember that cannabidiol is not the same as THC, and it can even be delivered to your door without any problems. Know more about the legalities here: https://usa.inquirer.net/55611/is-cbd-oil-legal.
3. Hemp Seed is Different from CBD Oil
You may have come across cheaper products like hemp seeds. However, they don't offer the same benefits as cannabidiol. The seeds are the products combined with fish oil, and they have very little cannabidiol content in them. They are meant to be dietary supplements, and they are cold-pressed hemp oils that don't provide any relief from pain or ease your cat's anxiety attacks.
4. Hemp Can be Cannabidiol
When you are looking at grocery shelves, you may come across labels that tell you that they are full-spectrum hemp. These products can be CBD oil because many retailers in the country don't want to sell cannabidiol directly. The full-spectrum means that the whole hemp plant was extracted, and your pet can get the full range of phytocannabinoids. There are also exceptions, so you may want to check the ingredients first before buying.
5. Look for the Full-Spectrum Bottles
When you go shopping for cannabidiol, look for full-spectrum varieties. This is because the full-spectrum ones are a mixture of phytocannabinoids, CBC, CBN, CBG, terpenes, flavonoids, a little THC, phytochemicals, and others that will enhance the effect of cannabidiol.
Ensuring that I get the full-spectrum bottle is something that I must remind myself all over again because I want the best for Thomas. I've been very disappointed with the 250mg isolates, and I never looked back. I'm always wondering if they were non-GMO and organic as what their labels advertise.
6. Always Choose the Non-GMO and Organic Varieties
In an ideal setting, I want to purchase from a company that grows its own hemp crops. But the industry is growing exponentially, and this may not be a realistic option. I took some steps back and looked for those manufacturers that source their oil from organic and non-GMO (genetically modified) plants that came from states like California, Colorado, and anywhere else in the United States.
When it comes to my pets, I want them to be least exposed to toxins and chemicals. Therefore, shopping for a bottle of non-GMO and organic supplements is essential for me, even if it takes time.
7. The Products are Not Created Equally
The industry is growing, and many unscrupulous people may take advantage of various opportunities that CBD can give them. Therefore, it is important to stay vigilant and ensure that you only get high-quality oil bottles out there.
What I'm saying is that not every product out there will work for your dogs and cats. I happen to try several brands out there, and I think that they didn't do much for Thomas. I've tried four others, and they were great for my cat.
I also recently found some products and treats that help with dogs' anxieties. Ensure that you administer the right dosage, and you get legitimate products out there. If the doses are not the issue, then it may be time to try a different brand. Just make sure that before you administer a new one, check with your vet first. Many have found that specific CBD oil works effectively with dogs and cats, so you may want to check them out.
Recommended Articles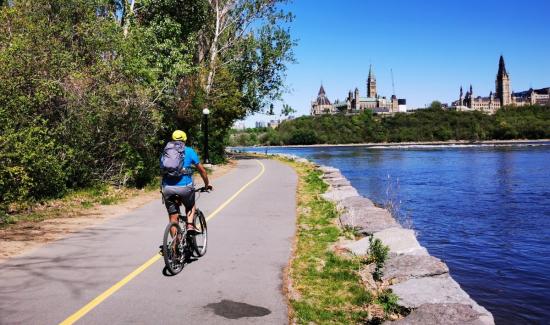 Sports like ice hockey and biking are a part of the city's culture, while less athletic pursuits, such as going to the cinema or playing video games, will likely endure for generations to come.
Read full story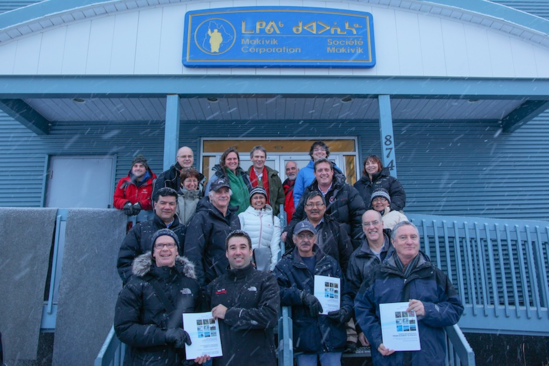 Representatives from Nunavik, Nunatsiavut and ArcticNet at the November 29, 2012 release of the repo...
Read full story
We are living in a time where father figures come in all forms and we think they all deserve celebration and appreciation this coming Father's Day and every other day for that matter!
Read full story
Comments (0)
*Please take note that upon submitting your comment the team at OLM will need to verify it before it shows up below.