Travel
72 hours in Nashville: What to see, do, and eat
72 hours in Nashville: What to see, do, and eat
All photos courtesy of Nashville Convention & Visitors Corp.
---
Introduction
Downtown Nashville, known to many as Music City, is full of things to see and do. In just 3 days you can immerse yourself in the multifaceted music scene, experience world-class art, sample some of the city's finest eateries and visit Nashville's many neighbourhoods from the hip and trendy to the posh and affluent. Follow this itinerary and you'll be surprised to find that there is more to Nashville than its longstanding reputation as the "home of country music".
Where to stay
When deciding where to stay in Nashville, look no further than Gaylord Opryland Resort. From soaring atriums, indoor botanical gardens, a range of dining options, a water park and more, this 4-star resort is a destination in and of itself.
Gaylord Opryland is the largest non-gaming hotel in the continental US. In fact, it is so large that the resort offers boat tours through a 4.5-acre indoor garden in the resorts' Delta Atrium. If the boat tour and water park aren't for you, Gaylord Opryland offers guests a myriad of ways to relax and rejuvenate including an on-site spa, jacuzzi, fitness centre and shopping.
Make yourself at home in one of their 2888 air-conditioned rooms with your very own refrigerator, complimentary Wi-Fi and Smart TV.
Day 1
Morning: Start your morning just 9 minutes from Gaylord Opryland at the Country Music Hall of Fame and Museum. Located in the heart of downtown Nashville, this dynamic facility features 350,000 square feet of state-of-the-art galleries that take you through the evolving history and traditions of country music. Next up, take a guided tour of Historic RCA Studio B - Nashville's oldest surviving recording studio. Here you will find yourself in the exact same room where Roy Orbison, Dolly Parton and Elvis Presley recorded some of their greatest hits! Transportation is included from the Museum to the studio but space is limited so be sure to reserve your spot. Martin's Bar-B-Que is the perfect place to stop for lunch, serving up southern classics like ribs, chicken, scratch-made sides and sauces with names like Sweet Dixie, Devil's Nectar and Palmetto Gold.
Afternoon: After lunch, honour country legends Johnny Cash and Patsy Cline at their conjoined museums, just a block south of Broadway. From Patsy's meticulously set 1960's dining room table and handwritten letters, to Johnny's trademark outfits and awards, these two museums pack a lot of never before seen artifacts per square foot. Across the street from the museums is Goo Goo Clusters Shop, home to one of Nashville's most famous candies. The Goo Goo Cluster is the first chocolate bar the consist of all three principal ingredients: chocolate, caramel and taffy. Now that you've satisfied your sweet tooth, enjoy a tour of the Frist Art Museum. Occupying one of Nashville's great historic landmarks, the former main post office, the museum houses over 24,000 square feet of rotating art exhibitions. The building itself is a piece of art, boasting architectural elements of both Classicism and Art Deco.
Evening: Butcher and Bee offers an eclectic menu in a casual yet intimate environment. Each dish is prepared with the finest, locally sourced ingredients. Start your dinner off by sharing an order of whipped feta suffused with honey and a hint of black pepper. You won't be disappointed! And what better way to celebrate your first night in Nashville than by appreciating the local singer-songwriter talent on Honkey Tonk Highway? Here you'll find all sorts of live music from country and bluegrass to americana and gospel. Not in the mood for loud and rowdy? Visit Nashville's Schermerhorn Symphony Centre and enjoy a musical performance by their 83-member ensemble.
Day 2
Morning: Did you know Jack Daniels is the oldest registered distillery in the United States? Located in Lynchburg, Tennessee, the distillery has been producing its world famous charcoal mellowed
whiskey since 1866. Learn about the product of this popular spirit as you tour the Rickyard, still house, barrel room and more! If the distillery isn't for you, take a trip to downtown Lynnville where you'll find all sorts of interesting shops including Colonel Littleton's The Great American Leather Company whose products are crafted using many of the same tools and methods as our forefathers.
Afternoon: After the tour (and maybe a tasting), refuel with a family-style dining experience like no other at Miss Mary Bobo's. As you dine on mouth-watering southern staples like fried chicken and baked whiskey apples, your host will share with you a tale or two about the history of the restaurant, the town of Lynchburg, and remind you of proper table etiquette. With a newly built 200,000 square foot water park featuring rides that intertwine with garden walls, adult-only pools, bars and private cabanas, Gaylord Opryland's SoundWaves makes for a fun afternoon at the hotel for guests of all ages.
Evening: If authentic French brasserie is what your palette seeks, then Table 3 Restaurant and Market is the place to eat. Pair one of their distinctive, affordable wines with a French-inspired dish like the beef bourguignon or coq au vin. The service is much like the ingredients they use: high-quality and absolutely delightful. No Nashville visit is complete without a trip to the Bluebird Cafe. This small, 90-seat venue invites patrons to enjoy refreshments as they listen to songwriters performing original material in an intimate "in the round setting."
Day 3
Morning: On your third (and final) day in Nashville, I suggest taking a trip to Belmont/Hillsboro Village, located just a 20-minute drive southwest of the resort. The Gallery of Iconic Guitars (GIG) at Belmont is one of Music City's newest venues, where some of the crown jewels of guitars and stringed instruments are on display. One notable collection is that of the late Steven Kern Shaw, whose 500-piece collection of rare instruments laid the foundation for The GIG. Kern Shaw's guitars aren't the only remarkable collection in Belmont. Head over the Belmont Mansion, one of the most well-preserved Pre-Civil War Era antebellum estates and home to avid art collector, Adelcia Acklen. Even if you are not one for museums, this tour is one you simply cannot miss!
Afternoon: Calling all cheese lovers! Featured on Diners, Drive-Ins and Dives and voted Best Food Truck in The Nashville Scene, The Grilled Cheeserie is Nashville's favourite food truck turned brick & mortar restaurant. Make this your first stop in Hillsboro Village and choose from a selection of specialty melts like the buffalo south with blue cheese aioli or make your own masterpiece. Ever wonder how a song is recorded? Or what a recording studio looks like on the inside? At Imagine Recordings, you don't have to wonder! Watch and listen as a country song is recorded live in the very same studio where Steve Earle, Kenny Chesney and many more have written and recorded. Just steps from the front doors of Imagine Recordings, you can embark on a 90-minute walking tour
of Nashville's legendary Music Row. The tour pays ode to the recording studios, record labels and publishing houses that make up this one-of-a-kind musical ecosystem.
Evening: Choose from one of 20 dining options at Gaylord Opryland for your last meal in Nashville. Whether you choose the upscale Old Hickory Steakhouse or the southern Italian Ravello, the options are endless! Last, but certainly not least on this itinerary is the Grand Ole Opry. Conveniently located within walking distance from the hotel, the Opry guarantees an outstanding view no matter where you sit in the Ryman Auditorium. With new stars, superstars and legends, there's always something exciting bound to happen (like a chance encounter with Garth Brooks during a backstage tour...yes, this actually happened!).
There's no denying that music is everywhere you go, but Nashville is a destination that promises a diverse range of creative, cultural and entertainment offerings! For more information on Nashville and to plan your trip check out visitmusiccity.com.
Recommended Articles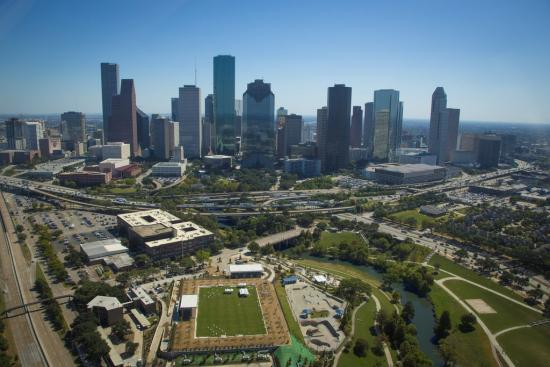 Whether you stay for a full week, or just a weekend, Houston will not disappoint. The city is on track to surpass Chicago as the third biggest city in America and is a booming hub of art and culture.
Read full story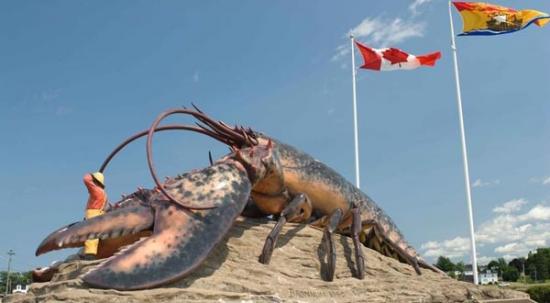 Here are a few reasons why New Brunswick should be your top vacation destination this summer.
Read full story
With its year-round warm weather, incredible food scene and tourist sites, Galveston makes for the perfect family-friendly getaway.
Read full story
Comments (1)
*Please take note that upon submitting your comment the team at OLM will need to verify it before it shows up below.