Best Picks
A cycling storage solution: the Bike Nook
A cycling storage solution: the Bike Nook
Cycling is on the rise in Canada. Canadians are mountain biking to enjoy the outdoors, cycling for their eco-friendly commute, and biking to boost their physical and mental well-being.
Today, in some cities of Canada, over 20% of commuters cycle to work, with some of the highest percentages of cycling commuters found in parts of Ottawa.
While Canadians are increasingly using bikes to offset climate change and better well-being, finding a storage solution for when your bike is stationary can be perplexing.
Willie van Straaten, founder of Bike Nook, knows the problem all too well. He was on his way to visit his son and daughter-in-law in Santa Monica when he could hardly squeeze his luggage between the front door and the two bikes stored inside the already tiny hallway. Space in the city apartment is a premium, and the bicycles had claimed most of it. The bikes, an essential part of his family's daily life, not only barred visitors from entering but also scuffed the walls and took up valuable living space in the apartment.
"As an inventor, I am always sensitive to problems and ways to overcome these," says Van Straaten. "Naturally, my mind started to search for a solution to the problem.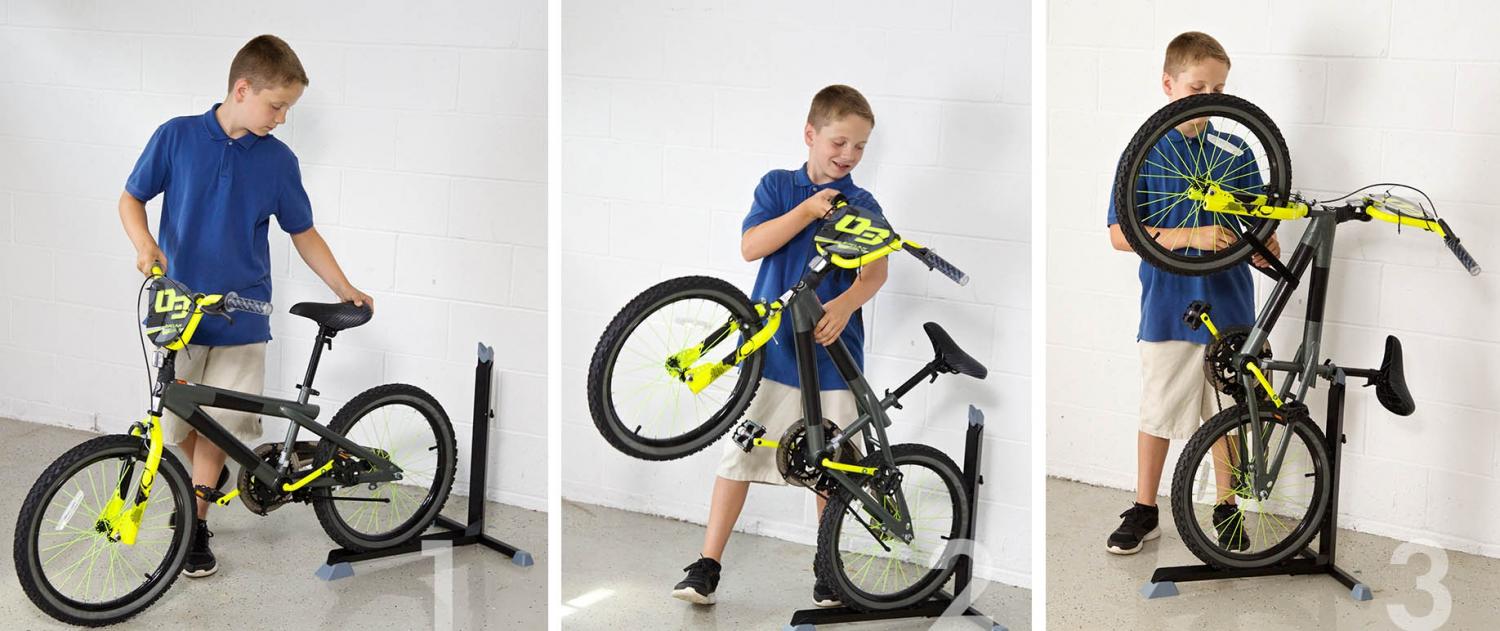 Two insights dawned on him: when both wheels of a bike are on the floor, it takes up valuable floor space; and there is unoccupied space above the bike, free for use. What if the bike could be stored vertically? He thought.
Van Straaten realized that to make this work, the solution must be stable and secure, usable for different bike sizes and tire widths, compact and light, and be aesthetically pleasing in a home.
Using his experience as an inventor and entrepreneur, Van Straaten partnered with the Toronto-based international marketing company, Thane Direct, to create the Bike Nook. Using a design where the back wheel rolls into the stand to be stored upright, he accomplished his goal: a storage solution for his son's bike that saved valuable living space and made the bicycle blend into the home environment.
"On my next trip to the US, about nine months later," Van Straaten recalls, "I was delighted to walk into my son's front door and surprised him and his wife by setting up the Bike Nook: storing their bikes compactly, giving them extra space in their apartment, and creating an uncluttered space. They were both delighted!"

The Bike Nook's upright design is simple and easy, with no need for drilling or hammering walls, ceilings, or the floor. It removes the struggle of lifting a heavy bike and makes storage quick and damage-free.
It adjusts to accommodate bikes of various heights and sizes and, once the bike is stored, creates up to 3.5 feet of extra floor space. The Bike Nook saves space while protecting walls, ceilings, furniture and cars from scuffs and scratches. By providing an indoor storage solution, it keeps bikes away from thieves and the elements.
The Bike Nook is also adapting to the increasing popularity of e-bikes. Despite the challenge that E-bikes bring to bike storage, with their added weight and awkward centre of gravity, Van Straaten and his team overcame the challenge. The Bike Nook Turbo is in the final stages of development, available in the market in a few months.
As bikes increasingly become a part of daily Canadian life, the Bike Nook offers a convenient and streamlined solution so you can bypass the complications of storage and continue to enjoy all cycling has to offer.
Recommended Articles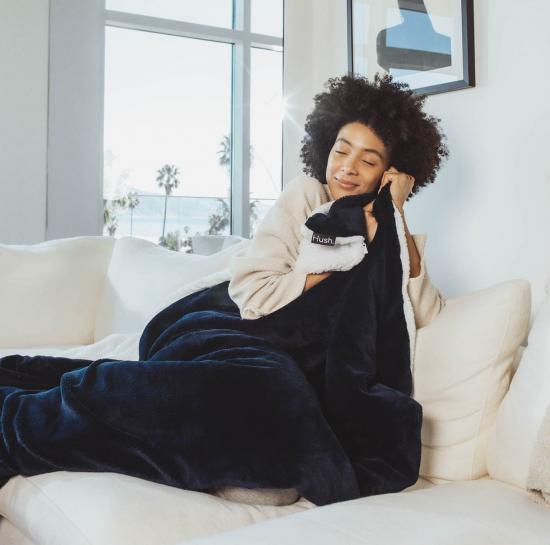 Weighted blankets are an at-home measure that can provide similar benefits to deep pressure therapy and they may also benefit autism, ADHD, insomnia, and perceptions of chronic pain.
Read full story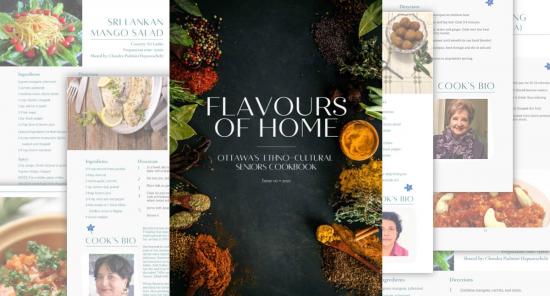 "Flavours of Home is truly a keepsafe and a tribute to the resilience and hard work of our seniors. They are often the most forgotten segment of the immigrant population."
Read full story

This year, bring family movie nights to the next level with Epson's EpiqVision Mini EF12 Smart Streaming Laser Projector
Read full story
Comments (0)
*Please take note that upon submitting your comment the team at OLM will need to verify it before it shows up below.