Reviews
A hopeful story about one man's battle with depression
A hopeful story about one man's battle with depression
ABOVE: Bruce R. Ross, author of Breaking Free of Depression's Grip.
Even the most successful person can struggle with depression. One out of every four Canadians will experience depression severe enough to warrant treatment in their lifetime, and one out of 10 will have a manic episode. Yet, depression continues to be a taboo topic, and relating to somebody struggling with depression can be difficult.
In Breaking Free of Depression's Grip: A Powerful Success Story author Bruce Ross tells how he learned to live with his diagnoses of depression and his journey with different doctors and treatment methods, from electroconvulsive therapy to experimental treatments.
Ross worked as the CFO of a credit union while being a husband and a father, but for 45 years, he struggled with depression and generalized anxiety disorder. The book is an eye-opener on what it is like to live with clinical depression and just how dangerous falling into despair can be, but at the same time, it inspires optimism and demonstrates that there is always hope.
The narrative follows Ross's life from a child growing up in Nova Scotia and his rocky relationship with his parents, who failed to understand the nature of the illness he was suffering with to him as a young adult at Saint Mary's University, where social anxiety made day-to-day life a struggle, to the complexity of dating and relationships, all while navigating mental health problems.
The book is about one man's battle with depression, but there are moments of joy and happiness. Ross's life experiences make it a captivating read, like when Ross describes his first encounter with his future father-in-law, a rugged countryman, or the trip he took across the United States and decided it was a good idea to sleep in the hedges of the U.S. capital building, his experiences hitchhiking to Alberta, and when his best friend spilled a beer on a former Prime Minister.
Ross also explains life lessons through the book, including why running away from problems may take you far physically, but you can never outrun them. Ross explains why it's essential to keep friends and family close and how the supportive people who are there when you need them most can make a positive difference. One such person was his boss, who helped him keep his career on track and remain successful despite the personal battles he endured.
Breaking Free of Depression's Grip is not a manual or a self-help book on how to cure depression, but it is an optimistic story. Those who suffer from depression will find solace and contentment in knowing that other people have gone through the struggle and overcome it. For a friend, a family member, or a loved one battling depression, the book gives excellent insight into what this all too common and terrible illness is like.
Ross's book is a moving story of hope that shows that depression is not insurmountable, even on the worst days. Bill Wilkerson, executive chairman of Mental Health International, encouraged Ross to write the book and says: "Breaking Free is an important story about combatting an especially invasive kind of mental disorder. It is a success story, and we need that today. It is a story of universal truths, and it is a story we can all learn from."
Breaking Free of Depression's Grip: A Powerful Success Story is available at www.icbookstore.ca. Use the discount code "brross$" for $2 off the regular price.
For more information on the author, visit www.brucerross.ca
---
About the Author:
Bruce R. Ross struggled with anxiety and depression through his adult life. Still, he was also a successful VP for a large financial institution, a marathon runner and triathlete, and a lecturer at Fanshawe College. Semi-retired, he resides in Meaford, Ontario, with his wife Cheryl and daughter Hannah.
Recommended Articles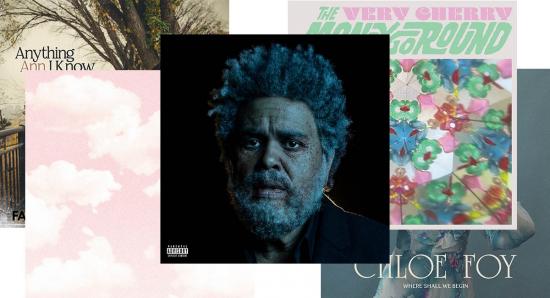 Album Reviews: The Weeknd, AV, Turnstile, The Moneygoround, Chloe Foy
Read full story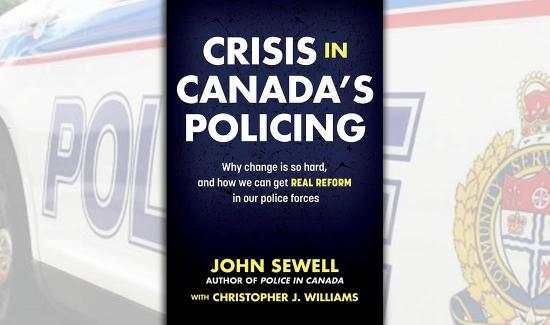 The book offers insight into the problems with racism, sexism, use of force, and accountability in Canadian policing at every level
Read full story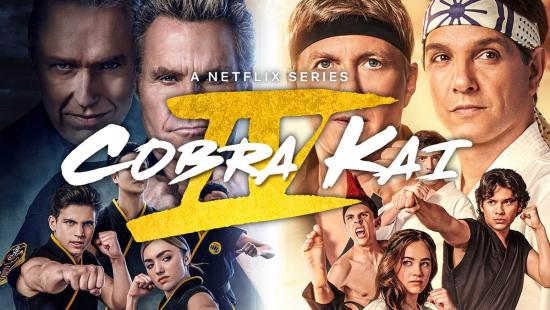 I think part of the genius behind this show is that not only does it attract a new audience, but it pays homage to the original content.
Read full story
Comments (0)
*Please take note that upon submitting your comment the team at OLM will need to verify it before it shows up below.