A Legacy Of Sport
What makes sports heroes legends can sometimes involve what they do off the field, or what they do to get there, as much as what they do when they are on it. Their determination, their will power and their dedication to what they do is always inspiring. When Russ Jackson broke a rib during his legendary career with the Ottawa Rough Riders, he didn't let it destroy him. He only took one game off to recover. That was the only game he missed in his 12-year football career.
Jackson led the Ottawa Rough Riders through the team's golden age from 1958 to 1969, winning the Grey Cup three times. He is also considered the 'last Canadian quarterback,' as that position has been dominated by American players ever since he retired.
"I had already been inducted a couple years earlier into the Canadian Football Hall of Fame," says Jackson, now 83. "But when you get inducted in with people who have represented all of the sports at the Olympic level and the dominion level, national level and so on, it's one step higher."
Elizabeth Manley is best known for her bold and energetic freestyle figure skating. In the Calgary 1988 Olympic Winter Games, Manley's skating ranged from elegant to almost frantically precise, and it ultimately won her a silver medal and national adoration. She won silver again at the world championships that same year and moved on to professional figure skating in 1989.
She says that her induction into Canada's Sports Hall of Fame is "truly is an honour."
"You spend your whole life working so hard and trying to excel in a sport, being recognized and [having] my legacy remembered for years to come, even long after I'm gone...it's just such a true honour."
However, an athlete's legacy can stretch well beyond athletic careers.
When Manley started talking about her depression in the 1980s, many people ran out on her. "People weren't ready to put Canada's sweetheart and depression in the same category," she says. "1983 going into '84, I was at the lowest point in my life," she says. "I was diagnosed with depression, I'd had a nervous breakdown, I'd lost all my hair and gained a tremendous amount of weight. I quit skating." In such a short period of time, Manley watched her Olympic chances crumble, and realized her dream had been taken away. "I really felt at that moment that there wasn't anything good for me," she says.
But Manley reached out for help, and four years later she was standing on a podium in Calgary, silver medal around her neck. Now, Manley is the sort of person someone can reach out to, and she isn't afraid to share her story. In the 1980s, many people shut the door on her because they didn't understand the realities of depression. The fact that mental health understanding is so much better today is largely due to people like Elizabeth Manley who speak out. For this reason, her work in mental health deserves as much recognition as what she's achieved on ice.
Of course, skating still plays a very large role in Manley's life. After a successful career in the United States with organizations like the Ice Capades, she's since returned to Canada to train the country's next generation of figure skaters.
Russ Jackson has always maintained that football was his hobby, something he did alongside his real profession, teaching. It was common in the 1960s for athletes to hold a second job. Sports didn't pay nearly as well as they do today. Still though, Jackson says the 60s and early 70s were the golden years.
"The fans were behind you," he says. "They almost felt like they had a part of you."
Back then everyone knew the local players, and Jackson's fame made teaching a little more interesting for himself, students and even the parents. "On parents' night some of the parents would come in and they wanted to talk more about football than their kid's progress," he laughs. However, teaching was a real passion for him and there is no doubt he changed the lives of many children.
When asked about his legacy, Jackson believes that as the last Canadian quarterback, his is already written. "I don't think there's anything to add to it now," he says."It was a great life, and I was thoroughly pleased to have the opportunity to play professional sport."
Recommended Articles
New Ottawa goaltender Michael DiPietro started his first game for the 67's and helped them win the first ever Alexandra Cup against the Gatineau Olympiques.
Read full story
The 67's scored four of their five goals in the third period to give themselves a shot down the stretch.
Read full story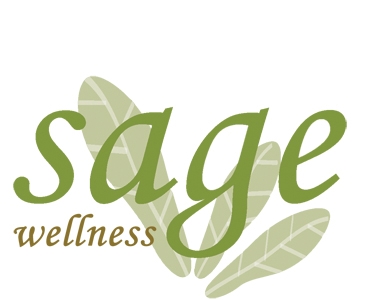 Sometimes being stressed out forces you to focus on the challenges of your marriage, remain in a job...
Read full story
Comments (0)
*Please take note that upon submitting your comment the team at OLM will need to verify it before it shows up below.