Food & Wine
A little taste of Croatian wine country from the comfort of home
A little taste of Croatian wine country from the comfort of home
by Amanda Bernardo
---
If travel plans were part of your 2020, you may be reading this now feeling rather disappointed with how the year played out. No one could have predicted that a pandemic would put the world on hold and force us to live, work, and play right here at home.
Staycations became the new vacation and soon enough we all learned how to discover the world around us from the comfort of our own homes. We learned new recipes, indulged in new wines, and perhaps planned for an eventual trip to the countries that inspired us.
My own staycation inspired me to discover the small Mediterranean country Croatia after stumbling upon a bottle of Kutjevo Premium Graševina at the LCBO — a unique bottle of white wine with the flavours of ripe honeydew melon, red pepper, and a hint of sweet butterscotch and vanilla.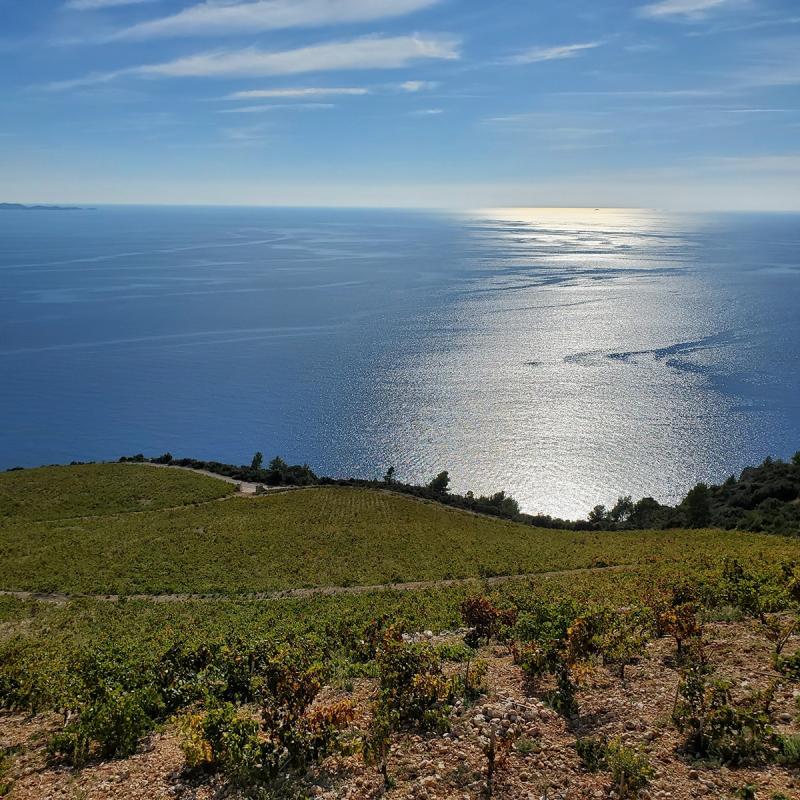 Known for its charming coastline with over 1000 islands, Croatia has been a top summer destination for years. It's culture, food, and wines have made their way across the Adriatic sea as a postcard inviting us all to discover its history.
With my palette intrigued, I wanted to explore Croatian wine country a bit further, but like any wine consumer not trained as a sommelier, choosing your next wine can feel a bit like a guessing game. But what if it didn't have to?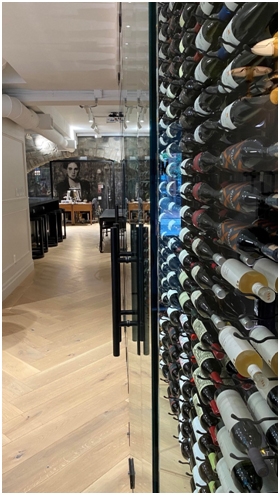 Helping to unpack the history behind Croatian wines, with historic vineyards dating back over 2,500 years, Croatia Unpacked is bringing the Croatian wine scene to the inquisitive Canadian wine consumer. Introducing Canada to a variety of lively, complex, and unique flavours of wines, Croatia Unpacked has helped fill our local shelves with wines from the shores of the Dalmatian coast to the Danube River.
Croatia Unpacked is also working with establishments like Ottawa's Buyers+Cellars Tasting Roomto help tell Croatia's story, and that of its vineyards. Nestled in Ottawa's Centretown, the Buyers+Cellars Tasting Room presents a unique approach to buying, experiencing and enjoying wine. Carrying over 75 different wines, Buyers+Cellars' portfolio includes a number of hand-crafted wines meticulously chosen by their team of professionals, including many from Croatia.
I recently visited the Buyers+Cellars Tasting Room, located on Somerset Street West, and my "travels" to Croatia's wine country began.
On the outside, the Buyers+Cellars Tasting Room welcomes you with the vintage appeal of a heritage home. Inside, it's unique architecture and rich character are completely transformed, with luxurious details meticulously chosen to enhance your tasting experience.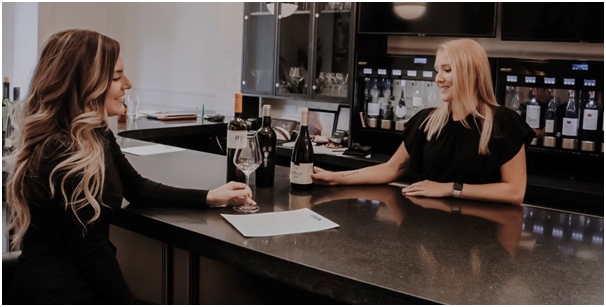 From the atmosphere, aromas, and serving practice, every detail adds to the luxurious, yet affordable experience of tasting, learning and enjoying wine. As I made my way inside, I was greeted by their professional and knowledgeable staff — my flight attendants — ready to transport me to wine country.
With 90 minutes dedicated to my reservation, I had the option of a curated wine tasting of 12 seasonally picked wines on display in the Tasting Room's enomatic wine system — allowing samples to be drawn without oxidizing the wine, or to choose from Buyers+Cellars' impressive menu.
With the goal of learning more about Croatian wines, I used my tasting to learn about some of Croatia's native grape varieties — Plavac Mali and Malvazija.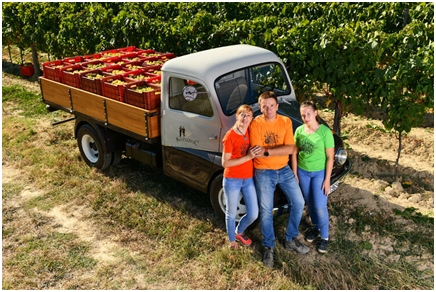 My first glass of wine, a fresh Malvazija from the Kozlovic winery, taught me about Croatia's winemakers. Since its establishment in 1904, The Kozlovic family has been recognized as one of the best makers of Malvazija in Croatia. Their bottle of Kozlovic Malvazija has a lovely, not too intense varietal character reminiscent of ripe peaches, a bit of honey, with a touch of dried herbs and oriental spices. Together with Georg Riedel, the Kozlovics led the development of the first ever wine glass specific to Malvazija wines. Malvazija was a lovely white wine, pale in colour, a bit shy on the nose but full of intensity on the palate.
My second tasting also focused on the Malvazija grape, this time highlighting the Ottocento Bijeli from the Clai winery. This brilliant macerated orange Malvazija wine taught me about Croatia's creativity and innovation. The Ottocento Bijeli natural orange wine is a Malvazija dominated blend, which also contains some Pinot Grigio and Sauvignon blanc. Giorgio Clai is known as the pioneer of the Orange Revolution in Europe — a revolution in ancient winemaking techniques. Named as one of the top 100 wines to try before you die, I appreciated why Clai's orange wine made the list!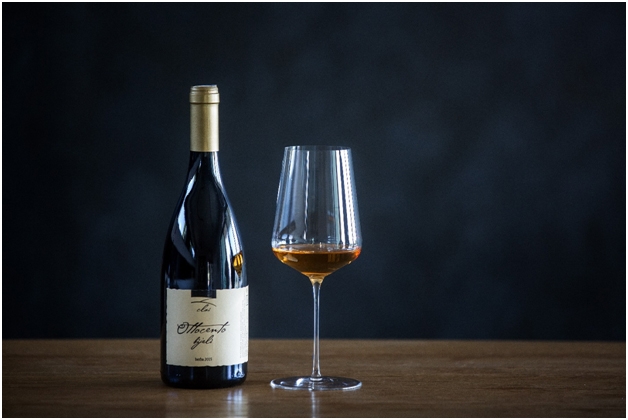 My third and final tasting was a 2016 bottle of Saints Hills Sv. Roko, and highlighted Croatia's most planted red variety, Plavac mali. Plavac mali is the offspring of the local, native variety Tribidrag, also known internationally as Primitivo and Zinfandel. While I let the wine rest before tasting, a new technique I learned to allow the wine to develop, I learned about Croatia's land and wine production through the Saints Hills vineyards. Located 75 km North West of Dubrovnik in the Komarna region of South Dalmatia, this unique vineyard was planted in crushed limestone with fertile iron rich red soil, and has been known for winegrowing since the Middle Ages. When I finally took a sip, I was able to enjoy the wine's full bodied, layered texture dominated by plums and figs, and mediterranean herbs. It was worth the wait.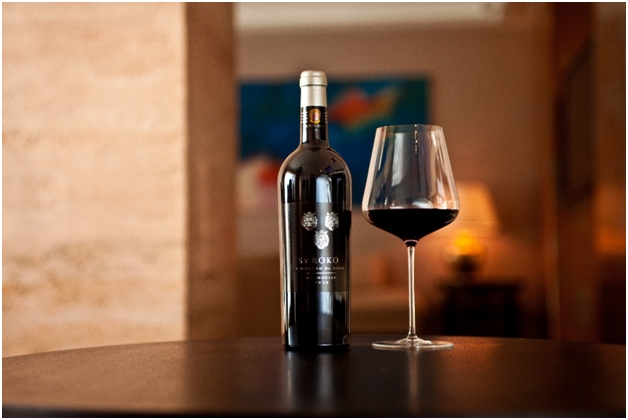 Each of the wines I enjoyed fit with Rob Nellis' vision for the portfolio of wines Buyers+Cellars carries — to discover wine regions untapped by the Ontario market.
"Croatia is a country that has been making wine for centuries. Often, when people travel there and taste their wines, they fall in love but struggle to keep that love alive when returning home. With the labels of wines we carry, we are able to continue and expand on that love story with other unique wines from around the world. There are so many wines that are never shown to the Ontario market; this is what we hope to change." — Rob Nellis, Founder and Head Sommelier Buyers+Cellars
Working with Croatia Unpacked are establishments like Buyers & Cellars, who are helping to showcase the wines of Croatia, but more importantly, helping to teach the world about the passion that goes into each bottle. Together, they are taking wine tasters on a journey beyond the LCBO aisle to experience Croatian wines as if, perhaps, you had travelled there.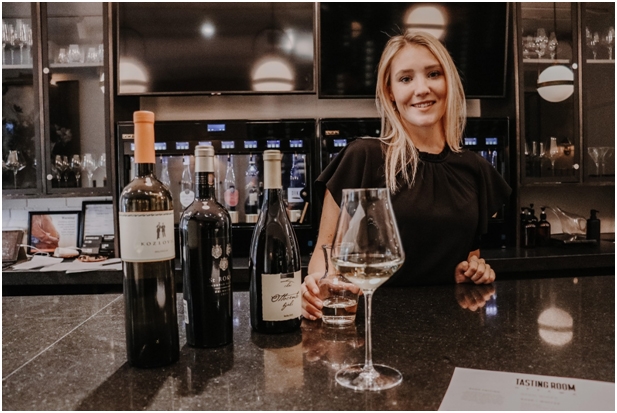 And so, while the world is on hold and our travel plans may have been interrupted, I still managed to travel to Croatia by experiencing, learning, and tasting their incredible wines. Best of all, like any trip, I left with a souvenir to remember my travels — a newly discovered bottle of wine to help transport my own family and friends to the beautiful wine country of Croatia.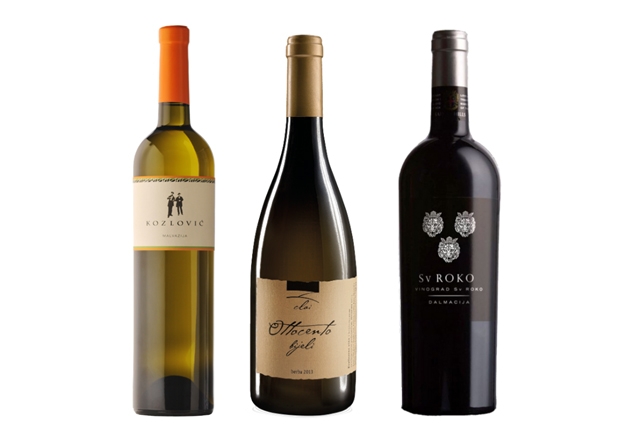 To experience Croatia wines from the comfort of your own home, visit Croatia Unpacked online or plan a tasting of your own at the Buyers+Cellars Tasting Room.
Recommended Articles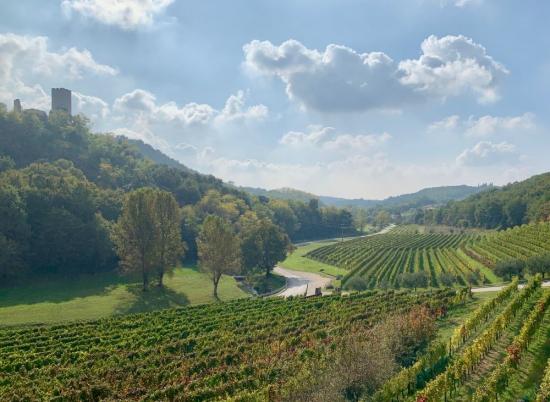 Introducing Destination Istria — in celebration of the arrival of a unique selection of wines in Ontario from some of Croatia's leading winemakers
Read full story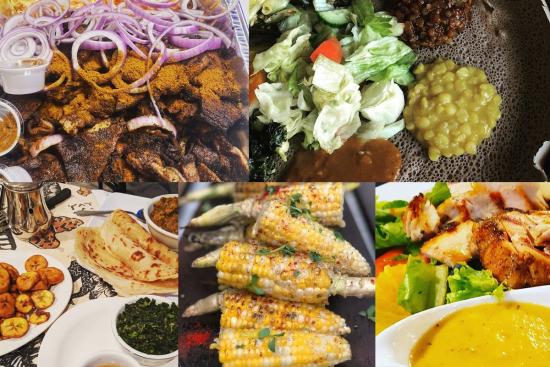 Supporting the Black Lives Matter movement has never been tastier!
Read full story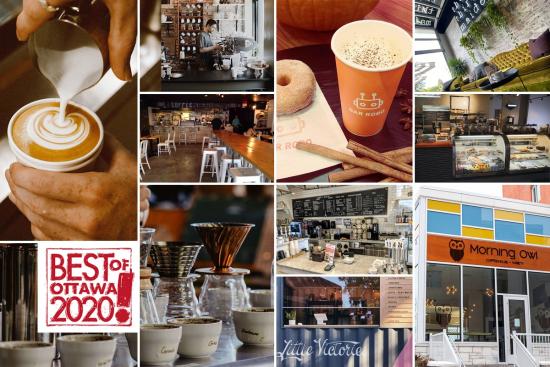 After over 20-years writing about life in Ottawa, we think we have a pretty good idea of the best of what this city has to offer. Check, share and discuss #OLMBest every week!
Read full story
Comments (0)
*Please take note that upon submitting your comment the team at OLM will need to verify it before it shows up below.