A Maker By Trade
Photo credit: Sean Sisk
---
Anna Williams seems to always making something.
Be it an art piece or a house project, this artist has always loved using her hands to shape her narratives.
"I am a maker," she said.
"Once you start making objects, you get sucked into making multiples, and once you start making multiple installations, it becomes an addiction."
Williams grew up with creativity and art making as a fundamental part of her everyday life.
Her mother is a potter and gardener "who brings an immense amount of research, thought, precision, and love to her work," said Anna.
Anna's mother considered her studio "hallowed ground" which she generously shared with her children.
"She taught us that creativity comes in many different forms — be it quixotic and fleeting, or at the end of months of labour, in an artist's studio, a meal made with care, or the striations on a seedpod. She taught us that the success of final product is determined by the amount of preparation, precision and labour you put in — essentially that art making is a practice, not a lightning strike."
That rubbed off on her kids, who have brought their own special care to everything they do.
Even when it came to holiday gingerbread houses, Williams and her siblings didn't follow a standard, preferring to flex their creativity and imagination. Instead of using kits with cut-out shapes and hoping for the best, they created concept drawings, blueprints and cardboard patterns that were laid out on the rolled-out dough. That after mixing and testing the perfect icing cement with which to carefully assemble their structure.
One year, Anna's brother made an eight-story Japanese pagoda. The family wasn't surprised when he went on to study architecture.
Williams herself ended up at Mount Allison University, where she finished the BFA program.
However, she didn't maintain she wanted to be an artist, despite the early signs, and the education.
But after becoming a commercial pilot and starting in on a science degree, Anna discovered that she missed making art.
By her senior year at school, she had begun to develop the work that has since morphed into her current series.
Setting up her studio in Ottawa after graduation, she began working with the L.A. Pai Gallery which flourished into a supportive and nurturing partnership. It was there she had her first solo show.
Specializing in objects, installations, drawings and public commissions, this artist enjoys nothing more than hiding in her studio to get deeply into a project.
Her favourite work revolves around animals. "I am endlessly interested in what they have to say in the wild and in my practice," she said.
Her garage-turned-renovated-studio is described as 'chaos.' "It looks like a plant owner got asked by a carpenter if they could store piles of wood and parts of broken furniture in the shop and then some animals got in and started building nests and dragging in more detritus, dried plants, leaves and sticks."
Williams real inspiration is her mother.
"She instilled in me a love and wonder on the natural world, of nature as the greatest designer, of the importance of beauty, elegance, and form and that held within those things is an inalienable truth of the raw, hard, fragile and competitive existence of life in nature.
"In all my works, I am trying to tell that story — to create that duality to draw viewers in with beauty and wonder and then to offer a deeper truth, a harshness of existence."
While Williams uses a variety of different materials in her work — ranging from bronze to ceramic, glass to wood and lead to resin —bronze is the main cornerstone to which all the other materials respond. An important conceptual choice, it inserts notions of tradition, value and hierarchy associated with the medium, into the narrative.
"In order to amplify the tension within artworks, I use the other materials to create juxtapositions that bring into question the assignation of value, hierarchy, strength, femininity, and permanence within the artwork.
"This creates a contradiction between the material and the content . . . pushing the material to take on its own role within the larger work, while providing a point of access for the viewer."
Her work is available on her website and at the L.A. Pai Gallery. However, you might have already seen her piece Canada House as part of the installation at the inaugural exhibition for the new Ottawa Art Gallery, or on the cover of our last issue of Ottawa Life.
The life-sized replica of a beaver dam, called Canada House represents society's disconnection with nature and the natural balance of its environment. Modeled on a lodge that was abandoned near her parents' cottage, Anna dismantled it and spent a year and a half mold-making and casting the 700 original branches to create clear twin versions which recreate the scene.
Accompanied by a natural soundtrack recorded at the site of the original lodge, the sudden slap of the beaver's tail represents a warning that you have disturbed the natural environment. The strong bronze of the beavers is a stark contrast to the fragile resin.
"The beavers stand in for us—so confident in their permanence that they build their home out of glass, unhindered by the warnings echoing in the distance."
Anna recently received the inaugural John Fluevog Artist Grant where the funding is contributing to her current project. Entitled Heap, it consists of 750 oak leaves (the artist collected last fall) dripped with wax and then cast in bronze and compiled into a pile resembling those one would jump into as a kid.
"It explores the duality of memory and childhood, the pleasure and the pain."
Her hope is that her art creates a moment of pause where contemplation of, and connection to the natural world takes hold. "I hope that . . . (it helps) acknowledge that we all have different paths, animal or human, different stories and different struggles . . . but to consider that each tree longs to be a forest."
---
Visit annawilliams.ca for more information
Recommended Articles
Figure out what makes you distinct and go for it. That is the advice Ottawa-based saxophone player Davina Pearl has followed as she made her way from musician to bandleader.
Read full story
"Finally we have a home for the arts that is worthy of the artistic talent in the city," beams OAG Director and CEO, Alexandra Badzak as brightly as the new John Ruddy Cube lighting up the Ottawa skyline.
Read full story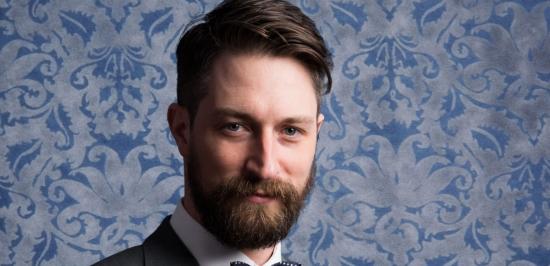 Dedicated to building connection through music, Upbeat! Productions, under the artistic direction of Roland Graham, is proud to present audiences in the nation's capital with two exceptional year-round music series: Concerts by the Canal and the Master Piano Recital Series.
Read full story
Comments (0)
*Please take note that upon submitting your comment the team at OLM will need to verify it before it shows up below.