Travel
A Newbie's Guide to NYC Food
A Newbie's Guide to NYC Food
Photos by Rewa Mourad / Feature image: Pixabay
---
It's no secret that New York City is one of the most fascinating cities in the world. We call it the Big Apple, the City of Dreams, and the City that Never Sleeps, and we think of its breathtaking sights, cultural centers, and architectural marvels. But the New York experience varies dramatically from one person to another, and a first-time visit can be overwhelming. Here I'll be giving you the top picks for where to eat, so your first trip to the Big Apple won't disappoint!
Personally, I prefer travelling with a friend or a relative, rather than join a tourist group; it gives you the freedom of time and place. The New York experience when you're young, on a budget, and not affiliated with a tourism group can be a little challenging, but in a way much more exciting.
Without further ado, here are my 15 favourite food spots in NYC! Check out these spots if you're a New York newbie too.
Breakfast/brunch
Café Gitane:
Located in the heart of the fashionable SoHo area, Cafe Gitane offers a wide range of delicious, eclectic, and affordable breakfast and brunch options. Alongside a variety of croissants, smoothies, and freshly baked organic egg platters, this French cafe serves the best waffles hands down. A real game-changer, the orange blossom waffle is a must-try.
Sunday in Brooklyn:
Aside from the fact that it's situated in the hipster-hub of NYC (Williamsburg) Sunday in Brooklyn is a site on its own. Have you ever seen those scrumptious, jaw-dropping pancake-cakes on Instagram that put to shame your mediocre pancake stack? It has them, and yes, they taste just as good as they look!
The Bagel Store:
As you probably already know, NYC is known for its delicious and sizeable bagels. Who doesn't love a quick on-the-go bagel for breakfast? What makes this place special though, are their rainbow and unicorn bagels! They've also got the classic NYC bagels of course, as well as a variety of spreads.
Jack's Wife Freda:
This artsy all-day bistro, which also doubles as a fun breakfast and brunch spot, is another SoHo gem with the most eccentric, and yet surprisingly delightful, fusions. Their filling, open-faced sandwiches, (like the smoked salmon avocado toast) and their green shakshuka were all top-notch.
Little Skips:
Located in the up-and-coming Brooklyn neighborhood of Bushwick, Little Skips is where all the cool kids seem to congregate. Not only is this cafe's vibe an absolute attraction, but the menu is a never-before-seen amalgamation of all these weird yet strangely familiar flavours. Their avocado grilled cheese is an absolute must-try.
Cafes and Desserts:
La Churreria:
Since Churros are my favourite guilty pleasure, I had to try the Stuffed Churros and Churros Cups at La Churreria. Being the churro lover that I am, I set the bar pretty high, and I'm glad to say that they exceeded my expectations. Hands-down, best churros I've ever had!
Dylan's Candy Bar:
The second you walk in, there is no turning back. The smell of candy and cocoa catches you off guard and you become completely sucked in. Dylan's candy bar is your local candy chain with a one of a kind fudge station carrying a varied selection.
Georgetown Cupcakes:
Strolling down SoHo after a long day of successful window-shopping, I decided to reward myself with some gourmet desert, courtesy of Georgetown Cupcakes, and I've got two words for you: sugar rush. These are no ordinary flavours. I tried both the unicorn cheesecake and the chocolate-birthday cupcakes and it was one of the best decisions I've ever made.
Morgenstern's Finest Ice Cream:
Thick and creamy ice-cream flavours await in this heart-warming venue. The selection here is like nothing you've seen before. Be ready for some Tahini Caramel, Papaya Sorbet, and Black Coconut Ash explosions, all of which will not disappoint.
Round K:
If you're in the city during the colder seasons, Round K, located on the Lower East Side, is the prime spot for your hot-beverage fix. But like everything else on this list, it comes with a twist. This chic Korean cafe carries a variety of quirky drinks that are at once strange and familiar, like the Instagram hit, the Matte Black Latte.
Cha Cha Matcha:
Pink and Green is the aesthetic in this soft-serve paradise. The small and intimate space allows for a higher appreciation of the oh-so-good ice-creams, matcha drinks, and artsy pastries.
Dinner:
Grazie:
After a long day of exploring the MET museum, I was ready to enjoy a good Italian dinner. While I was browsing some of the totally overpriced menus on the streets of Manhattan, a benevolent stranger tipped us off about Grazie. Considering their generous portions and fancy setting, I think it comes in at 'fairly affordable'.
Roberta's:
You can't go to New York without having a slice of classic NY Pizza, and this fire-baked pizza will bring your trip full-circle with your NYC dreams. The creative and exhaustive pizza menu at Roberta's might overwhelm our limited and unimaginative palettes, but I live by the philosophy that you can never go wrong with a classic margherita, and the margherita at this restaurant surely is a classic.
Antique Garage:
Another SoHo find. This classic mediterranean restaurant is the perfect destination for a final splurge after a very economical trip. Not only is the decor gorgeous, but the food is also amazing. Get out of your comfort zone and order something that sounds weird on the menu -- you won't be disappointed.
Momoya:
If you're a sushi lover craving some good Japanese cuisine, MoMoya is the place to go. A great ambiance coupled with good food awaits you in this authentic kitchen. And, as a final piece of advice, skip the rolls and go all-in for some amazing and fresh sashimi!
Recommended Articles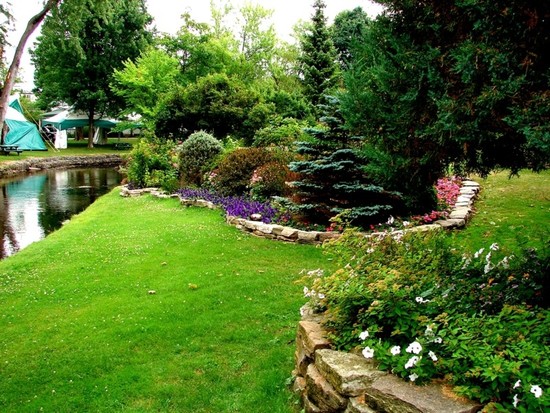 Lanark is known for its quaint communities and historic attractions, including mills and beautiful s...
Read full story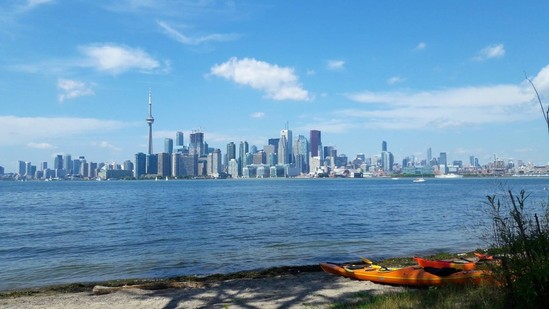 Yes, Ottawa is pretty and definitely worth a visit with all the summer festivals, the parliament bui...
Read full story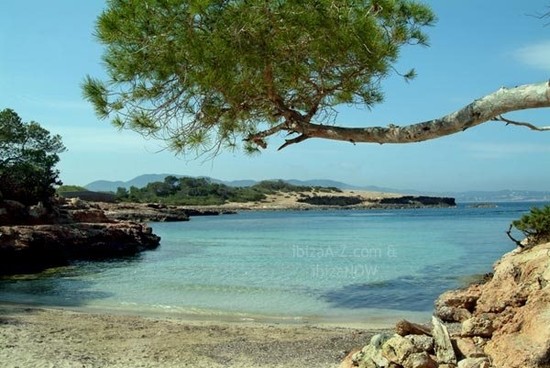 Comments (1)
*Please take note that upon submitting your comment the team at OLM will need to verify it before it shows up below.