A Trainload of Memories
All photos by David Eisenstadt.

Raised in Calgary, I visited Banff year 'round, travelled by car through the Rogers Pass and saw much of BC's interior.
I never travelled there by train.
That changed when my wife Rhoda and I discovered the Rocky Mountaineerand their various routes through the majestic Canadian Rockies.
When our Brooklyn, Kelowna, and Toronto family agreed we'd vacay in Vancouver this Summer, we decided to celebrate five month-of-June Eisenstadt family events, including seeing drummer/composer son Harris perform with a British jazz trio at the 2016 TD Vancouver International  Jazz Festival.   Taking this train trip really made sense.
First, we flew to Calgary to visit family;  showed Rhoda the historic Banff sites of my youth. Then boarded the Mountaineer for our two-day railway odyssey.
We chose the "First Passage To The West" package which traced an historic western route; a two-day ride along the rails from Banff to Kamloops to Vancouver.
For passengers in times past, "taking the train" wasn't always that easy.  Because trains that rolled along were freights, operated by the Canadian National and Canadian Pacific Railways, and they each owned a set of tracks.
In 1988, the federal government's Crown Corporation Via Rail Canada, launched a Canadian Rockies by Daylight service. Fast forward to May 27, 1990 when the Mountaineer pulled out of the Vancouver station for Banff and Calgary. The rest is history.
Rhoda and I boarded in Banff (station originally called "Siding 29) on June 26, beginning a world-class life experience .
We settled into pre-booked, wide berth seats with lots of leg room. Lucky to travel atop the last car which afforded spectacular clear dome views from inside and outdoors from the unobstructed tailgate.  No sooner were we seated, then the Guest Service and Train Managers welcomed all aboard.  There were about 60 passengers from the world over in our car.
Snack time happened within 15 minutes of our 7:45am MT departure - coffee, tea, juice and fresh baked scones were offered by smiling and enthusiastic wait staff;  then taking a small spiral staircase, a gourmet breakfast awaited in the downstairs dining car with unbelievably tasty and nutritious choices.
Day One (Banff to Kamloops) is 497km (309 miles).  Breathtaking views of Castle Mountain, a bulky turreted mountain featuring horizontal rock layers, was subsequently renamed in 1946 by Prime Minister McKenzie King honouring Gen. Dwight D. Eisenhower.  Ottawa reinstated the original name in 1979. Today, the first mountain tower remains as Eisenhower Peak.
We sped through Lake Louise and though we couldn't see the emerald green Lake, we saw the surrounding Mt. Victoria Glacier - elevation of 3,466 m (11,365 ft.)  As it happened, Rhoda and I lunched at the iconic Chateau Lake Louise and walked by the Lake the day before, and departed speechless.
Next, the Continental Divide which is the boundary between Alberta's Banff National Park and B.C.'s Yoho National Park. It's the highest point we saw, at 1,626 m (5,332 ft.) above sea level, separating the Pacific and Atlantic watersheds.
Moments later, spectacular Wapta Lake and then whisked through a couple of tunnels; Lower Spiral Tunnel (Mt. Ogden) and Upper Spiral Tunnel (Cathedral Mountain.)  We passed Field and Golden, saw the Kicking Horse River where we crossed the tracks through the Kicking Horse Canyon seven times.  Saw the Columbia River which has 14 dams along its course to the Pacific.
Up next, the breathtaking Rogers Pass, named after Major A. R. Rogers, a CP Rail surveyor who in July 1882 discovered the Pass through the Selkirk Mountains.
Time for lunch in the dining car.  A gourmet feast awaited, prepared by a talented sous chef and served by a hospitable team.  We would have been disappointed if anything less.
Sights to see everywhere, so it was hard to keep up. We sped by Revelstoke and crossed the Columbia River Bridge where we saw Three Valley Gap Resort, a 200-room hotel resort complete with a heritage ghost town, antique cars and a railway roundhouse.
CP Rail's Last Spike happened Nov. 7, 1885, driven by an original syndicate member, Donald Smith, who founded that Railway. A cairn marks the spot, noting the linkage of Canada by rail from sea to shining sea.
More BC small towns whizzing by -  Sicamous, Salmon Arm, Chase, Pritchard, Vavenby, Clearwater, Boulder, Little Ft. Ferry and Barrier.  Scattered through this region are the Hoodoos, unique rock-clay formations from the end of the last ice age.  And, we learned of the May 1906 Great Train Robbery, Billy Miner's last successful heist, on the South Thompson River Bank.  We continued to wend our way to an overnight, off the train stay in a Kamloops hotel.
Day Two, more on-train warm and welcoming hospitality.  Gawked at magnificent Lake Shuswap, passed through Ashcroft, one of the driest places in Canada netting less than 25.4 cm (10 inches) of annual rainfall.  Went through Black Canyon Tunnel and passed the spot where the Last Spike of the eastbound CN Rail was driven.
Then came Avalanche Alley, Rainbow Canyon, Lytton and Boston Barry.  Skuzzy Creek bridge was a site to behold; a 39.93 m (131 ft.) CP bridge crosses this picturesque waterfall and creek.  And there's the Fraser River.  The Canyon's renowned tourist attraction is Hell's Gate, where as much as 909,218 litres (200 million gallons) of water surge each minute through a 33.53 m (110 ft. wide) gorge.
Rolled through Yale, Hope, Agassis, Chiliwack, into the Fraser Valley to Ft. Langley.  Soon, we spotted the Fraser River Swing Bridge which crosses New Westminster into Surrey.
Vancouver was just around the bend, where we arrived on time and refreshed, June 27, 2016 with a trainload of happy memories.
David Eisenstadt is a Founding Partner of tcgpr in Toronto, the Canadian partner firm of IPREX Global Communications– tcgpr does not represent Rocky Mountaineer.
Recommended Articles
Visit the picturesque and historical places that played a key role in the formation of the United States of America.
Read full story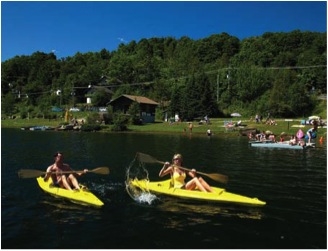 By Rachael Desjardins Need a break? Want to have some family fun time, or need to reboot your rom...
Read full story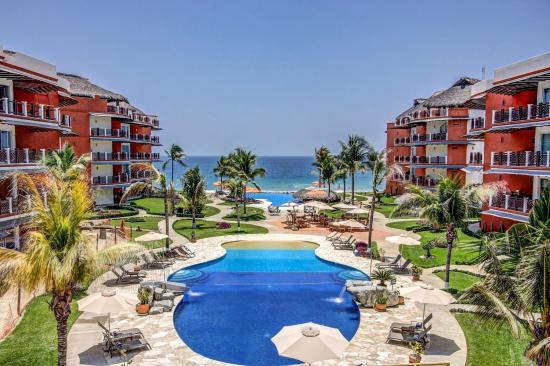 Puerto Escondido is a beautiful resort port town on Mexico's Pacific coast in the state of Oaxaca. This Mexican paradise has been a well-kept secret but it's been emerging as a world-class vacation locale.
Read full story
Comments (0)
*Please take note that upon submitting your comment the team at OLM will need to verify it before it shows up below.