Sports
A week of searching in vain for a higher 'power'
A week of searching in vain for a higher 'power'
"You got the power
To keep my fire a-burnin'
You got the power
To keep my wheels a-turnin'" – War
A hit from 1982 never felt so right in the 2020s.
To many, though, the song doesn't conjure much of a smile as Ottawa and the region's mass power outage carries forward into the end of the week.
In this little corner of the world we were blessed with power even after the storm laid the smackdown late Saturday afternoon. Across the street (Richmond Road) folks weren't so lucky. We saw dozens hoisting garbage bags filled with spoiled food into city-donated dumpsters on Tuesday and Wednesday. Quite the sight; quite the sad sight.
Ran into one woman at the dog park along Britannia Beach. She told us first thing Sunday morning (after the lights went out the night before) her husband phoned Princess Auto to ask about a generator. The shop indicated they had two left. Wisely, he reserved one. An hour later as he was picking it up at the store, the cashier told him it was a good thing he put the hold on a generator, the store had received more than 500 calls asking for one.
But back to us.
Power?
Yup.
Wi-Fi/cable?
Nope.
Five full days without hockey, Jeopardy, Bosch, Peaky Blinders and more hockey.
The attempt was made to watch games via data on my phone. Bad idea given the imminent and eminent charges. We hunkered down and read as much as we could recap-wise on various sports-sites (TSN, Sportsnet, ESPN) without ringing up ridiculous data fees.
With that we can tell you the biggest surprise (so far) in Round 2 is Tampa. Florida looked primed for a long run, not a losing sweep. The Panthers getting tossed out of the ring hastily by the Lightning won't make the Maple Leafs feel any better, but it does provide a bit of perspective on just how good Toronto was/is.
The other takeaway is Calgary (see notes below). The Flames were breathing fire in the opener against a seemingly over-matched Edmonton club.
Since then the fire's been extinguished as Calgary sits on the ropes. A quick exit for a team built for playoff heat would be a major surprise.
Two words for you? Connor McDavid. Any doubt that he is on another resplendent level higher (much higher) than any other mortal playing hockey is being snuffed.
As for tonight from this end of town, it's back to live hockey on the telly. Heck, I might even squeeze in a Jeopardy somehow.
Take care folks.
THOUGHT, SEEN AND HEARD: That wild, chaotic Game 1 (how could you forget it) between the Flames and Oilers was like the twister in The Wizard of Oz – bodies (and pucks) flying, soaring and flipping around everywhere . . . The pace and hate hasn't slowed much either . . . Oldtimers might frown on the Brady Tkachuk (and the whole Tkachuk fam) cheering on his brother Matthew in Calgary, I don't. Fam comes first . . . Good thing Matthew didn't end up playing for the Leafs? . . . "I guess the fans have been liking the energy I'm bringing," a smiling Brady said to Sportsnet. "It speaks to how close a family we are. We're all having fun with it. The most exciting thing is how pumped and much better (Matthew) is getting." . . . If you think it's like that on the ice you'd be incorrect. Watch this little 'jab' by the older on the younger . . . If Tampa ever does eventually get eliminated, this summer the players could open a specialized hockey school dedicated to the art of blocking shots . . . That's how you win, folks . . . Tampa's secret following the sweep against Florida: Everyone on the team, from Pat Maroon to Victor Hedman plays the right way, this is a well-schooled bunch . . . No one loves hot-stoving more than this corner (especially over pasta at Napoli's in Westboro). That's why we loved scout Jason Bukala's piece this week on Sportsnet where he suggested this trade – the Leafs send William Nylander, Timothy Liljegren and a 2024 first-rounder to Arizona for Jakob Chychrun, Lawson Crouse and a 2024 third-round pick. The Coyotes get to start another house-cleaning while adding scoring and potential. The Leafs add grit and skill and a power-play anchor . . . The Toronto Blue Jays offence has been problematic to say the least through the first month-and-a-half of the season. Two words for you: Marcus Semien . . . The loss of Semien isn't just affecting the Jays. His loss of the Jays, and the bats that surrounded him, is hurting Semien big time. Last year's 45-home run guy is sitting with exactly zero home runs in 162 at-bats. His batting average is around his weight: a lowly .185 . . . Toronto's starting pitching is a savior. Alek Manoah's been nails (5-1, 1.62 ERA), as has newcomer Kevin Gausman. Look out 'cause both Jose Berrios and Yusei Kikuchi are rounding into form to boot.
Recommended Articles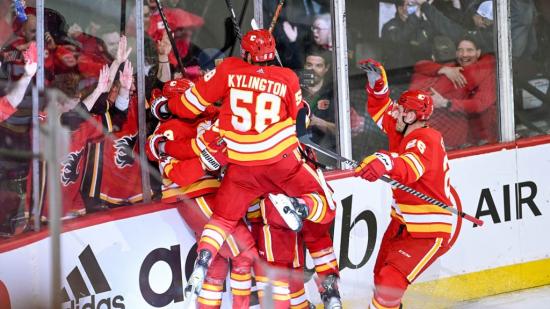 At first there were three, then there were two . . . Soon there will be one.
Read full story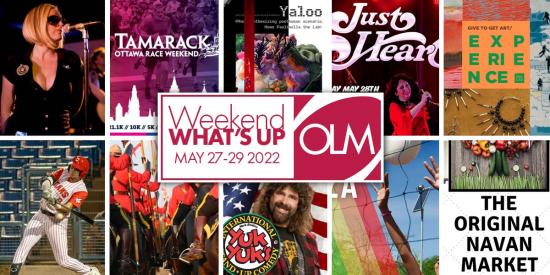 It's starting to feel like summer! Get out an enjoy the great events happening in Ottawa this weekend.
Read full story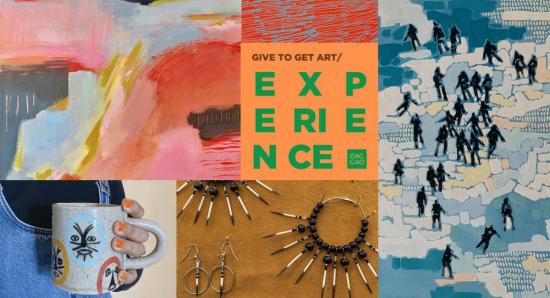 The Give to Get Art Market from May 28th to 29th is the first ever building-wide art market featuring local artists and artisans
Read full story
Comments (0)
*Please take note that upon submitting your comment the team at OLM will need to verify it before it shows up below.