Anatomy of an accident
A first-person account of patient-centred care at The Ottawa Hospital
---
La cour Jeanne-d'Arc Court is a charming place tucked away in the ByWard market. There are two entrance alleys off of York Street and one off Clarence. The site was renovated in 2006 according to a National Capital Commission call for tenders. A stone block the size of a shoebox was installed in the middle of the narrow alleys, 7.5 feet in from the York Street sidewalk. I was feeling like a million bucks one sunny August morning in 2016 when I walked into the alley from the east.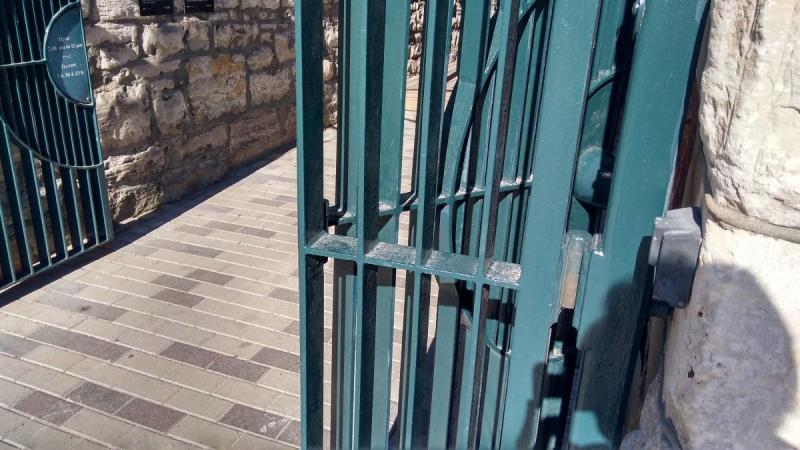 Within 3 paces, 1.3 seconds, I tripped on the block and slammed onto the stone surface. The right side of my body from my shoulder to my foot was immobilized with pain. I yelled for help and struggled to access my cell. I called 911 while a passer-by stayed with me until a paramedic arrived by bike within 2 minutes and an ambulance pulled up moments later. The passer-by returned with the phone number of the property manager. He conveyed that the store where he retrieved the number reported that people tripped over the block all the time and that walking tours warn tourists about it.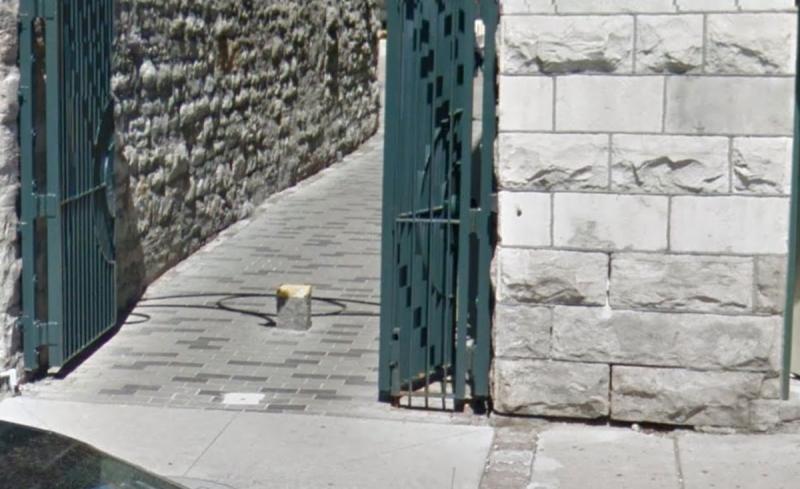 Two men lifted me onto a gurney and into the ambulance. They were good-natured professionals who took my vital signs and administered pain medication. I asked them to remove my shoes. We proceeded to the Civic emergency ward with no siren and arrived within about 10 minutes. The ward was packed. By this time, my arm and hand were swollen and my right side from my ribs to my ankle was very tender. I was examined within minutes and was wheeled to the medical imaging department.
Early that afternoon, a team sedated me and performed what they called a reduction, a procedure meant to put things back into place to reduce trauma to the bones and tissue. They were thorough in explaining what they were doing and what was going to happen next. It took about 30 minutes, after which I was admitted to the orthopedic ward and placed in a room with two other men. My teeth started to chatter and I broke into a shivering sweat as I was helped on to the bed. I was wrapped in blankets and the waiting began.
Each day started with a visit by an orthopedic team of kind, good-natured professionals including interns; impressive individuals, each and every one of them. They assured me that I would undergo surgery to repair what was described as "a bloody mess" in my right arm, meaning multiple breaks, a dislocation, and a torn ligament. There was to be no treatment to the bruised ribs or sprained ankle. Waiting for surgery means no food or liquids. An excellent team on the ward floor checked in with me regularly and demonstrated the kindness of a saint and the patience of Job. The problem, I was told every morning, was a shortage of operating rooms. Emergencies in which there was a threat to life or limb got priority. All I could do was lie there and wait. I discouraged visitors not knowing what would happen hour to hour.
The guy in one of the beds behind a curtain had a voice that would have passed for John Goodman. He had been flown in from a construction job in Perth prior to my arrival. Scaffolding had collapsed underneath him and he broke both of his legs in multiple locations. During my wait, he had two 12-hour sessions in the operating room, one for each leg. He experienced incredible pain during his recovery. Staff faithfully attended to him constantly and arranged for him to be transferred to a long-term care facility for rehabilitation. I was getting more and more uncomfortable, although neither life nor limb were at risk. I was patient with the care team every morning who continued to assure me I would soon be treated.
On day three, a very kind woman from the Catholic Chaplaincy visited me and offered me Communion, which I accepted with a friend who had dropped in. I sobbed uncontrollably thinking about that moronic stone block, and the setbacks the accident would cause. I thought about my mum who died at the General from non-hodgkins lymphoma, and about my ruined paddling trip. I wondered if I would ever portage again. I was not a happy camper.
At about 17h30 on day four, a nurse that I had not met before dropped in to see me. When I told her how long I had been waiting, she insisted that I be much more assertive the next morning. She told me that it doesn't pay to be nice, and that she was giving me that little tip 30 minutes prior to her retirement at 18h00 that evening. The next day I got pushy, and told the very nice team that it was time for healing. That was morning five and I was put in the queue for that afternoon, provided no emergencies bumped me.
New x-rays and CT scans were ordered and I was finally taken downstairs in the early afternoon. As I waited in the hall to enter the operating room, an intern came to tell me that my wait was to be extended by a few hours as the room was missing a piece of equipment that needed to be borrowed from the General campus. My heart sank and I began to blubber like a child. Upstairs I went and downstairs again later in that afternoon.
My surgeon was Dr. Karl-Andre Lalonde, a very nice fellow from eastern Ontario whom I had met over the course of my wait time. He was reassuring, comforting, and everything you would want from a doctor before having that weird mask placed over your nose. In fact, everybody in the high-tech operating room was exemplary. I awoke at about 23h00 that night to a friendly voice who offered me an apple juice and arranged for me to return to my room, where I lay awake for most of the night. I was famished and a very sweet staffer retrieved a little something for me.
On morning six, the tray lady finally appeared with the first meal I'd seen in six days. She left it on a chair out of my reach because my table was cluttered. When I asked her to please clear it, she told me that if she did it for me, she would have to do it for everybody. Then she walked out. It was the one and only negative staff encounter I had during my entire experience with the various branches of the Ottawa Hospital over what is now 3.5 years. A man walked in a few minutes later, cleared my table, placed my meal on it, and sat down to have a friendly conversation with me. He was Dr. Lalonde. He was pleased with how things went during the 6-hour surgery and he laid out the details of the follow-up surgery, scans, and physiotherapy.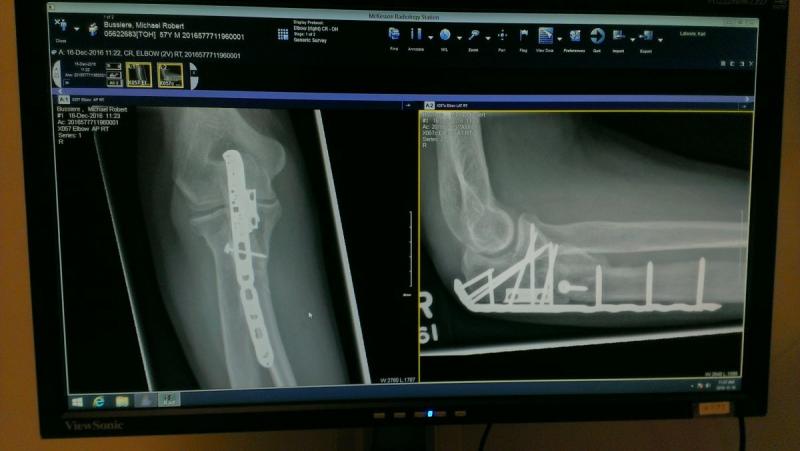 The discharge procedures were quick and efficient. A few shots, prescriptions, referrals, plus a freshening up by a nice fellow who was about to enjoy a vacation with a great weather forecast. I bemoaned the fact that I would not be in Algonquin in a canoe. Honestly, I don't know how they do it, how they maintain such a positive and kind disposition under such pressure, lunch lady Doris aside, when resources are stretched to the limit.
Recommended Articles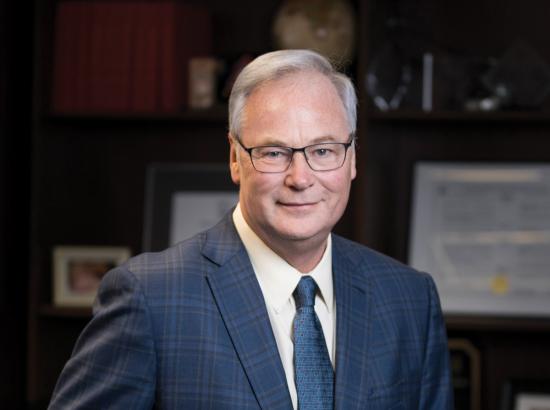 Dr. Jack Kitts is retiring as President and CEO of The Ottawa Hospital, in June 2020. We, the community, wish you well with tremendous gratitude!
Read full story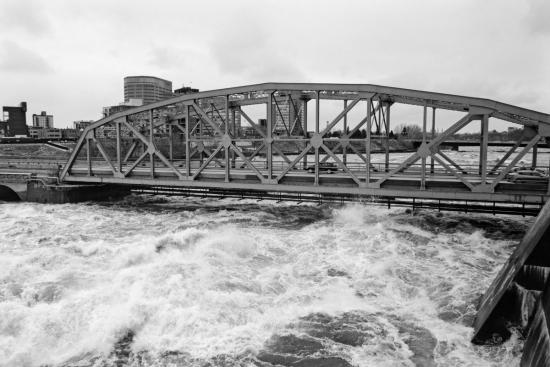 Ottawa Riverkeeper believes that a River watershed council could monitor dam operations and serve as a communications hub during flooding.
Read full story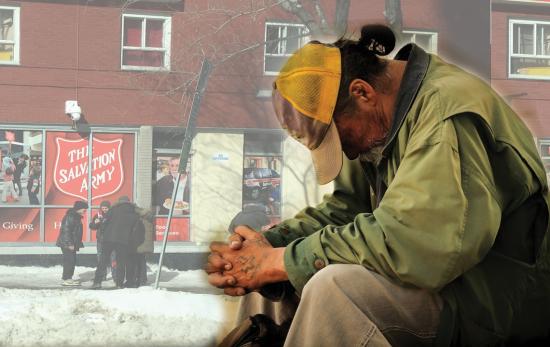 The homeless, the poor and the hundreds of street people suffering in Ottawa need real help — not useless slogans and motions.
Read full story
Comments (0)
*Please take note that upon submitting your comment the team at OLM will need to verify it before it shows up below.