Music
Album Reviews: April 24, 2018
Album Reviews: April 24, 2018
Kali Uchis - Isolation (New York/Colombia)
Pop singers can often feel manufactured at times if not far too bland, but Colombian-New York transplant Kali Uchis has proven she's far more than that. On an album filled with soul, rap, R&B, Latin-grooves and a pop package with enough guest stars to catch anyone's attention, this is by far one of the year's best pop albums. Uchis' sultry Latin delivery on "Miami" makes the dark and mysterious track feel as dangerous as its titular city and the atmosphere brought by her and BIA is powerful. The grooves take over "Your Teeth In My Neck" as it recalls early 2000s pop with a much more personal and addictive mix of melodies. "Tyrant" mixes Uchis' English and Spanish in clever ways and brings one of the album's strongest vocal hooks well before Jorja Smith's creamy vocals take it over the top. The track that will stand out to anyone however is "After The Storm" as Uchis' ode to independent strength is elevated through a great set of riffs and some fun appearance from Tyler, The Creator and even Bootsy Collins.
---
Okkervil River - In The Rainbow Rain (New Hampshire)
Will Sheff has redefined folk and country throughout Okkervil River's career but now he seeks to redefine the band's sound as a whole. Through lush synths and a dynamic mix, the band craft something warm but inspiring on their latest record. Despite the sad and somewhat grizzly tales of "Famous Tracheotomies" there's a bright energy behind its country guitars that feels hopeful and new. Though there's a deep sorrow as "The Dream and The Light" starts, it opens into a pressing and heavy second half to try and make sense of its mostly negative emotions. It's beautiful to hear the band's slow-burning feelings explored in a new context on "Family Song" as they take their loving tones into a brisk and glowing mix of synths. Despite the wash of lively notes that opens up "Shelter Song" the track quickly opens into a hearty blues groove to become an echo-heavy anchor of the album.
---
GUM - The Underdog (Australia)
Though Tame Impala's Kevin Parker has been spear-heading the psych-rock revival, band-mate Jay Watson has a few ideas of his own to stand as a contemporary rather than support. Though his album isn't always the most original record, it brings a lot more detail than any elaborate love letter to rock would. Title-track "The Underdog" is a barrage of great melodies flying atypically at listeners that's just as fun as it is familiar. Watson dives deeper into his unusual sound-scapes on "S.I.A." as he brings in a mysterious mix of electronics and ambitious effect work to go truly out there. He brings Pink Floyd sounds into the future on "Serotonin" as he blends a deep and heady sound with something inspired by the world of experimental electronic music. Closing on "The Fear" Watson throws a little David Byrne style into his wondrous synth sounds to make a track that feels immersive and heavy.
---
Saint Clare - EP III (Ottawa)
Through a short string of EPs, Ottawa's Saint Clare have been expanding their statement from simple rockers to artists with a voice, and EP III definitely has something to say. As Saint Clare's sonic palette expands on this record, fiery tracks like "Get You Down" bring in horns and excited vocals to really show how far this band has come. With tones of ska, rock and even the grandeur of some modern hip hop, "Closer To The Devil" beats out with massive riffs and a dynamic charge that make its fearful but brave lyrics feel all the more headstrong. This Arkells-like blast of melodies and vocals continues on "Burn Burn Burn" as harmonies and riffs become one for their most punk track to date. Even in the more glossy tones of "So Low" the band manages to find a raw spirit that's so full of wonder that it's hard to turn away from the band.
---
Hinds - I Don't Run (Madrid, Spain)
Though lo-fi as a sound in general can put many listeners off these days as amateur, there's a few bands like Madrid's Hinds that really use their audio fidelity as a tool. On a record filled with genius melodies and a sense of voice that really sparks excitement, this is a sleeper hit if there ever was one. Their maturation as a band is clear on the cool guitars of "The Club" as their fuzzy vocal wails hit listeners with some of their most memorable lines to date. They also reflect their humour on tracks like "Soberland" as they find a way to make the cacophonous nature of their screaming feel truly euphoric. They even dive into some vintage sounds on "Echoing My Name" as they really start to play with even the rhythms in their sound. They even tap into more dance beats on "To The Morning Light" in a subtle way to make happy and free rock even easier to move along to.
Recommended Articles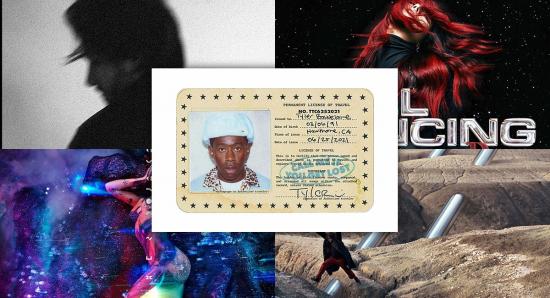 Five new albums to help you feel cool while you beat this heatwave!
Read full story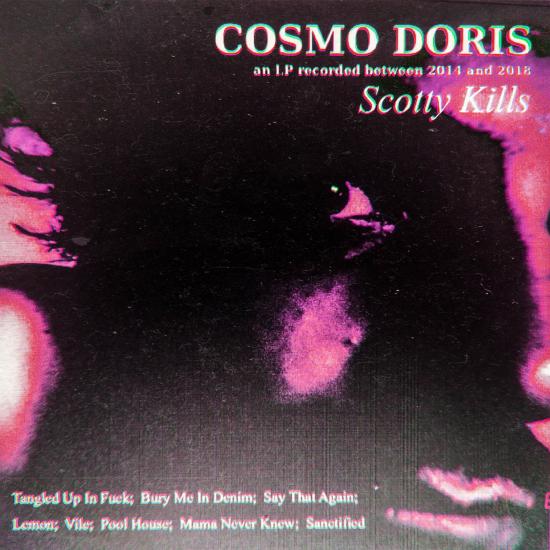 #OLMMusic looks at new releases from Foxwarren, Ted Axe, Alle, Cosmo Doris and Jacco Gardner.
Read full story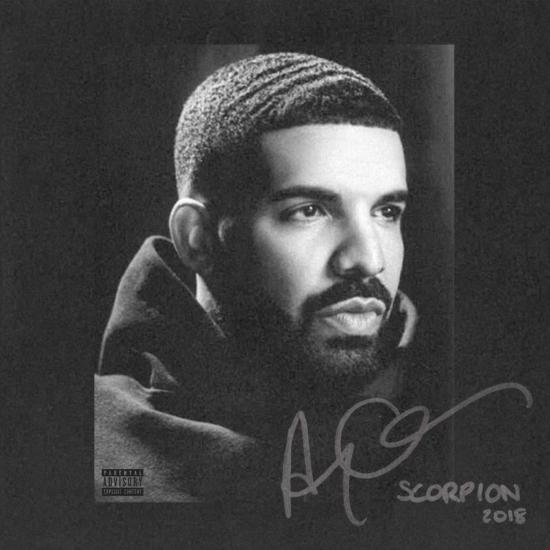 #OLMMusic looks at new releases from The Gorillaz, You Are Not All Boring, Let's Eat Grandma, Missing LinX and Drake.
Read full story
Comments (0)
*Please take note that upon submitting your comment the team at OLM will need to verify it before it shows up below.