Album Reviews: Arkells, Sleigh Bells, Ada Lea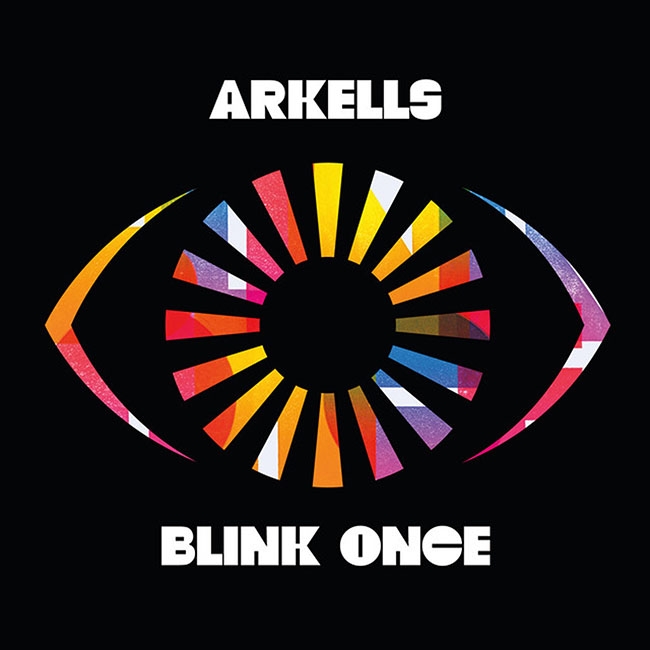 Arkells - Blink Once

(Hamilton, ON)
If any Canadian band is constantly trying to find ways to evolve and collaborate, the Arkells make a fun exercise of it. While their newest record definitely lacks an edge at times, and may alienate some listeners in their new sonic routes, it does a lot to expand their overall sound and let them really bring out the attitude in other tracks. The rush of synths on "Liberation" shows the more explorative side, with Max Kerman really getting playful in his jumpy delivery, only just suffering in dynamics by all feeling like the same volume. It's the sass, weird effects and chaos in the mix on "You Can Get It" however that shows where these risks totally work, the whole wild energy of the production feels like an extra member of the band playing over an already stellar performance by everyone involved. Plus the energy between K. Flay and Kerman is just amazing as they both balance crisp vocals and blown-out highs. The swing they get out of "One Thing I Know" feels like a remix of one of their recent hits, but with the soaring choir vocals and the size of the piano on this track it just punches out as a perfect addition to their canon. The band gets exactly what they hope for in "Swing Swing Swing"'s intro, as it booms back and forth into its euphoric choruses and makes you want to sing, sing, sing back and forth with them. It also proves that even at their most familiar, their vocal hooks are so contagious that we'll always be memorizing them.

KTheChosen - Lono (Single)

(Calgary/Harare, Zimbabwe)
The eerie energy to "Lono" immediately sets it apart from much of the hip hop around it. This whole feeling fits its dark story of colonial tyranny, from usurping land to telling other newcomers that they don't belong. It's the way it frames it all around children in a playground and sets everything off from there that makes it stand out and really impact on just how crazy some things we take as facts really are. There's also the mix of chant and ghostly energy that you get from the harmonies, and it serves that mood great. The touch of Cree musicians rounding out the backend bring it all full circle, as the whole track plays out not only the cycles here, but shows you all the people affected.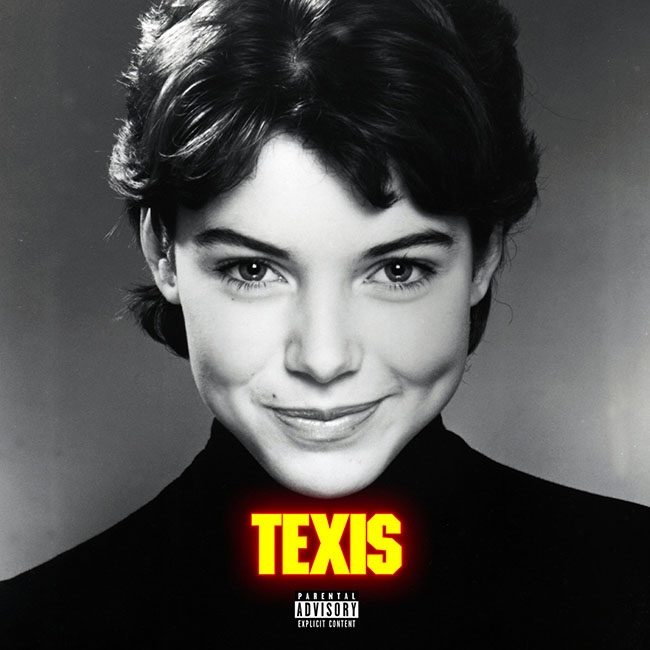 Sleigh Bells - Texis

(Brooklyn)
Another band whose niche is so wonderfully defined that their biggest challenge is always finding a new facet of it, Sleigh Bells really push themselves to get uninhibited on their latest release. Taking a more club-influenced approach at times, to create something with a bit of Death Grips in its bones, this is a surprising and frantic spin on their work. "SWEET75" lets is bass hum and screeching guitars provide their own percussive energy here, with a feeling of a drug-induced haze and freak-out that really feels pulled from MC Ride and co. While something like "Locust Laced" can fall too close to what Olivia Rodrigo has done, "An Acre Lost" has this wonderfully malevolent feeling in its mix that makes you just grin at how grimy and inherently beautiful yet discordant it manages to get at once. On a pure fun and cinematically-charged level, "Justine Go Genesis" has this fun blisteringly-fast quality and its abrasiveness works in a singular, albeit not very deep way. There's a gloss to "Hummingbird Bomb" that uses the band's form in an unusual way, really just giving a lot of punch and hyper-focus on synth notes and effects, to create this bubbly track that just goes really hard in its acoustics.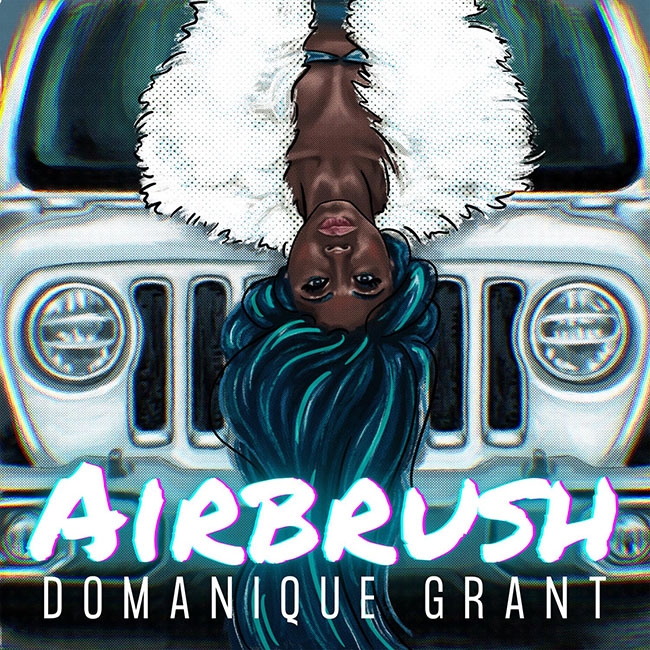 Domanique Grant - Airbrush (Single)

(Toronto)
Immediately powerful in its production, Domanique Grant's latest single makes sure you're ready for the lyrics to drop. The bumping bass and the digitized glow to the synths really let the song feel radio-ready but not overtly too bubblegum that you might feel you already know it. Grant's dissection of the "look" culture and how much people will edit themselves for clout and fame feels poignant but also wonderfully aggressive. The chorus really flies as this great celebratory moment, contrasting social media royalty with being the American Dream. In fact this moment lyrically subverts a bit of Janelle Monáe's "Pynk," which the production seems to pay homage to as well. The whole thing comes together to make its own self-celebrating anthem, this time fighting some impossible standards along the way.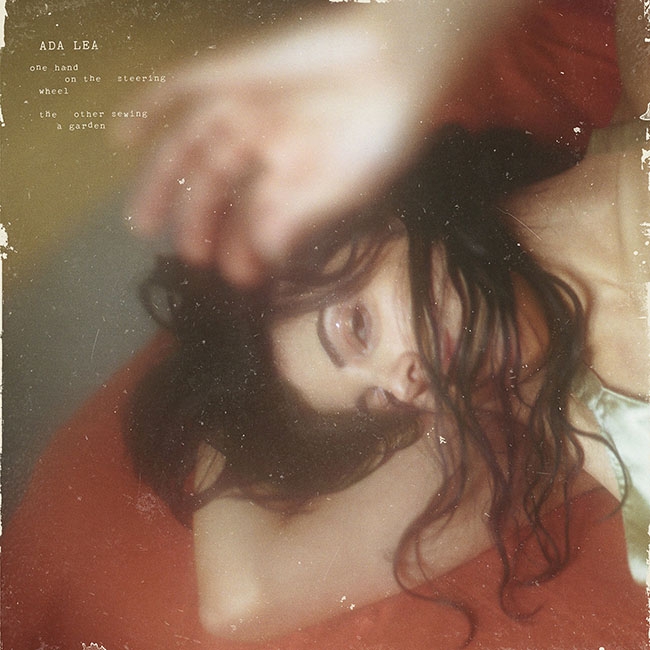 Ada Lea - One Hand on the Steering Wheel the Other Sewing a Garden

(Montreal)
In a dance of soothing tones and wondrously colourful arrangements, Ada Lea crafts songs that feel like a perfect extension of her prose on life. Though definitely a record for those focused on lyrics first, there's so much shining here in the production that it can grow on you more as you listen. "Damn" is a great example in its teardown of all the seemingly fun things you can fall into, as the track itself grows more and more lush with each reprimand. There's a fascinating poetry to "Can't Stop Me From Dying" as it meditates on the way the end of a day, and sleeping is just like dying and resurrecting, amazingly bolstered by the distorted guitar hooks and sax of its chorus. The more washed-over tones of "Partner" dazzles you in its haze of overpowering energy, as it lures you uncertainly through a story of Lea's own uncertainty. The romantic intent plays against a sense of darkness in "My Love 4 U Is Real" for a track that glows in its sense of blind hopefulness, and really dives all the way in.
Recommended Articles
North America's biggest and longest-running animation fest, Ottawa International Animation Festival (OIAF), kicks off this week!
Read full story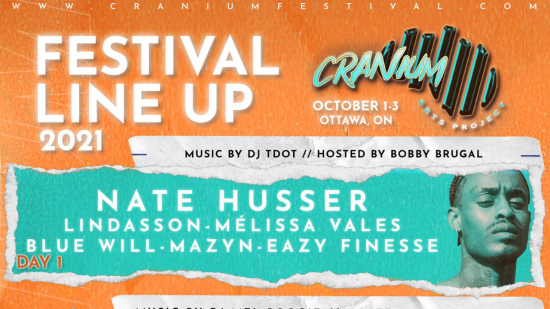 This year's festival will take place live at some of downtown Ottawa's leading venues, and will feature some of the Capital Region and Canada's top hip-hop and R&B artists.
Read full story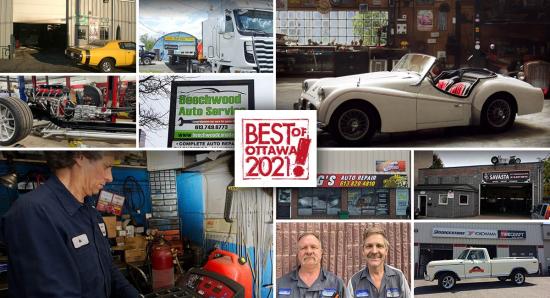 After over 20-years writing about life in Ottawa, we think we have a pretty good idea of the best of what this city has to offer. Check, share and discuss #OLMBest every week!
Read full story
Comments (0)
*Please take note that upon submitting your comment the team at OLM will need to verify it before it shows up below.