Reviews
Album Reviews: December 12, 2017
Album Reviews: December 12, 2017
Cindy Wilson - Change (Athens, Georgia)
While many artists can often finds themselves spinning wheels in solo efforts after years in a famous band, Cindy Wilson is redefining herself. Shifting to more modern synth-pop, Wilson sheds her B-52's aesthetic and voice for a record that truly sets her apart from her contemporaries. In lush layers of harmonies and guitars, "People Are Asking" loops vocal melodies through the album's dark ambiance. Wilson brings even more rasp on "Stand Back Time" moving to disco beats and strong guitar that make it feel beautifully fleshed out. "Mystic" mixes a bit of Gary Numan and modern electronica for something dreamy yet retro, giving the record a great footing in sounds new and old. The obscure cover "Brother" pays homage to one of Wilson's favourite fellow Athens bands while giving what is by far the most rock-heavy track on the record, and using this opportunity to crank the feedback to its limits.
---
Empty Nesters and Soft Life - Empty Life (Ottawa)
Offering fans a little more bang for their buck, locals Empty Nesters and Soft Life have split an EP for a very interesting listen. While there's a noticeable split between the album's two sounds, the record is satisfying mix of songs from top to bottom. "Fun Pockets" has drums beating away as Empty Nesters cool harmonies underscore the roars of feedback gloriously. Switching to a much more gritty and running bass thump there's a ton of discordant bliss to "No Regards" really coming together in its wonderful vocal hooks. Taking a slow chug on lo-fi guitars for "Magic Flower Hymn," Soft Life sway their guitars for a trippy and sleepy groove. "Missionary Sanctuary" however packs a little more melodic punch through its surf guitars, and really kicks out in its blaring choruses.
---
Neil Young + Promise Of The Real - The Visitor (Toronto)
Where Cindy Wilson evolves to the point that you might not even recognize her, Neil Young sinks into everything he knows on this latest record with Promise of the Real. While overtly political, there's something a little to derivative and obvious about this record. Mixing elements of his Crosby, Stills, Nash and Young days "Already Great" makes some pretty on the nose protests to the Trump administration, while albeit feeling a little late to the game. "Fly By Night Deal" moves to a much more dense sound and beat for a more in-your-face pop song, while Young gets wonderfully weird with his vocals to make something unique. Where some of the lyricism of the record is too direct to feel subversive, "Stand Tall" decidedly ups the instrumentation to make a protest song with some grit, as the blasting vocals make it into a song you could rally around. "Change Of Heart" takes a shocking turn as things get quiet, as Young tells a simple story that packs a lot more punch in its message by weaving it into a narrative.
---
Nebraska - Benches (Ottawa)
Angry and lo-fi without sounding needlessly amateur, Nebraska somehow finds a way to shift their music between fidelities for great emotional effect. Bringing a building sense of complexity in each song, there's a lovely build to each song's composition. Rolling its drums relentlessly, "Alive" opens the record on a vicious tear that keeps evolving until it's drenched in melancholy. "Cool Cats" mixes in a lot more old school rock tones for a track feels like Brian Setzer on speed. Grinding through riff after riff, "Freezing Point" offers some of the loudest and most electrifying drums on the record, only losing a bit of tension in how out of the mix the vocals feel compared to the band. Grimy and heavy, "Nomads," closes out their release in a dark and narrative-driven track, as vocals and guitar layer in hypnotic ways.
---
Miguel - War & Leisure (Sweden)
Miguel has consistently blown minds as a performer, but his records haven't always had the same impact. Bringing a lot more addictive pop this time around, Miguel has set himself up for a big career upswing. Through tones of Cream, "Criminal" goes from jangly guitars to straight up distortion as the tones of hip hop slowly fade in. "Pineapple Skies" switches to a much more dreamy production as Miguel's vocals cascade off each other, letting the bass really drive the track. Busy to the nines, "Told You So" is a constantly grooving track that ramps up its keys and guitars until you're lost in its melodies. The standout hit however is "Caramelo Duro" where Miguel makes what sounds like a Latin remix of Calvin Harris' "Feels" but with richer harmonies and a more intoxicating groove.
Recommended Articles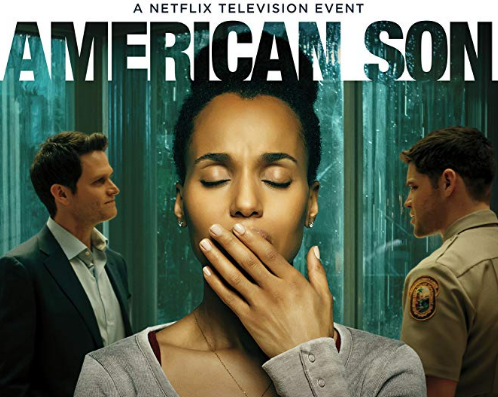 An estranged couple reunite in a Florida police station to help find their missing teenage son.
Read full story

If you didn't catch it in the cinema, The Hunt is available on iTunes, Google Play, and at the Cineplex Store. Just make sure the kids are in bed before you start watching!
Read full story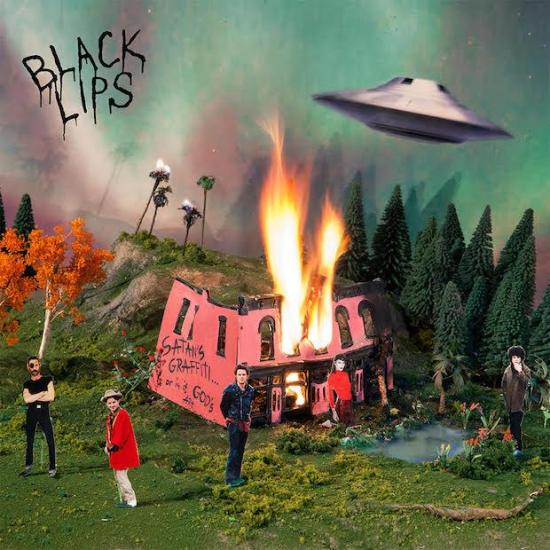 #OLMMusic takes a look at new releases by Perfume Genius, Deadpan Romeo, Black Lips, Mac DeMarco and Fathers of Modern Rocketry.
Read full story
Comments (0)
*Please take note that upon submitting your comment the team at OLM will need to verify it before it shows up below.