Music
Album reviews: July 29, 2019
Album reviews: July 29, 2019
Soak - Grim Town (Derry, Northern Ireland, U.K.)
Stage setting is an oft-forgotten art is music as a whole, but in cases like the enigmatic Soak, they can really give your album a feeling that sets it apart from everything else. With murky train ride to place listeners, this record is an emotional and textural ride you'll want to hear. "Get Set Go Kid" is full of watery and shimmering hooks through so much of its drive that it's a total shock to see the song take such a rhythmic turn as it moves on. Soak takes a rare vintage-pop route however on "Knock Me Off My Feet" as their unique brand of airy vocals and tempered guitars lets this noticeable pop-centric song feel different. On this note, there's a neon feeling as well on "Maybe" and a peppy sense of tempo that gives this music so much more excitement than Soak's usually downbeat material. However there's a real weight when you get the heavy soul of "Crying Your Eyes Out" as the piano and vocals come right to the edge of the speakers to make you feel like Soak is right next to you and in pain.
---
Osita - No Love EP (Ottawa)
In the ever-growing circle of online hip hop production, Osita shows just how intriguing people's creativity can be. In a record that bridges bizarre ideas with catchy hooks, this album rarely gets to comfy. "Never Fallen In Love" mixes a menacing dance sample and its own unhinged beats for a track that rides its own hook to demented ends. Though there's much more drum and bass influence on "Tick Tock in my Wonderland" it builds on the overall feeling of the record and sets a bed that would showcase vocals amazingly. However it's the play with vocals samples on "Times Up Vro" that starts to show the directions this concept could take, while also broaching into Osita's most melodic writing on the release. So while "Having You Tonight" doesn't shake things up quite as much, the effect Osita brings out on their project as a coherent piece is undeniable.
---
The Cranberries - In The End (Limerick, Ireland)
South of the Irish border, the Cranberries provide a much darker set of songs than Soak for a final album that shows how much they had left in the tank. Even with the potential setbacks that the passing of singer Dolores O'Riordan could have presented the band, they balance amazing production with a tasteful uses of her vocals to really make the album work. Despite the ominous feeling that "All Over Now" has taken in light O'Riordan's death, the track works beautifully outside of this context to tell a story of domestic abuse with their usual emotional rock. The record also manages to find the rich tones of their old records while pushing forward in the writing, as "Wake Me When It's Over" feels like a track born right out of their "Zombie" days. "A Place I Know" takes a much brighter feeling, as O'Riordan plays a more ghostly figure in the mix while presenting a warm and consoling energy. They don't even lose their immediacy by the time they hit "Summer Song" as they manage to tumble between waves of euphoria and depression over and over for a dense but entrancing listen.
Click here to listen.
---
Ooluu - Diluvian (Ottawa)
In their sludgy metal, Ooluu strays away from many of the tropes of the genre and uses many typically overused concepts with great effect. Case in point, "Velleity" while certainly pulling from much of metals past, brings out screamo as a dynamic tool and even touches on the pop notes that made Smashing Pumpkins so exciting in their early days. "Tickbait" on the other hand is the most interesting when it breaks out of its genre-staples, creating long, flowing verses with a kind of smoky quality to them. There's a ritualistic danger to "Diluvian" that feels born of the occult, and shows that Ooluu can really create a fleshed out sense of place when they want to. "Perpetuities" on the other hand is a full sonic journey, breaking away from downright primitive recordings to an all-out heavy beast in its finale.
---
Chance the Rapper - The Big Day (Chicago, Illinois)
Though he's meditated on a similar groove for the last little while, Chance the Rapper shows he can twist that feeling as bizarrely as his flow this time around. While the constant rotating feeling on this album can take a few listens to adjust to, you'll find a record overflowing with talent by the end. "All Day Long " constantly moves between little hooks, harmonized riffs and absolutely intense delivery from Chancelor Bennett, clearly hungry to push his art. Behind a choral set of vocal lines, there's an interesting grime that plays against the smoothness of "Eternal," and one that keeps it tense. Bennett crosses between amateur and bizarrely pop-focused rap on "Hot Shower" with a track that feels outside his ballpark while pulling from so many great backgrounds in rap that it's immediately addictive. There's an utterly excited feeling on "Let's Go On The Run" however that breaks away from all the more experimental tones of the record an just lets Bennett party.
Recommended Articles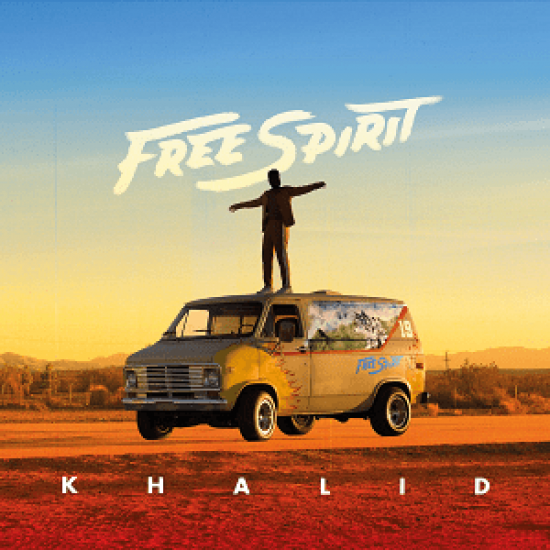 Check out new releases from Sasami, CMOI, Khalid, Newagehip and The Flaming Lips.
Read full story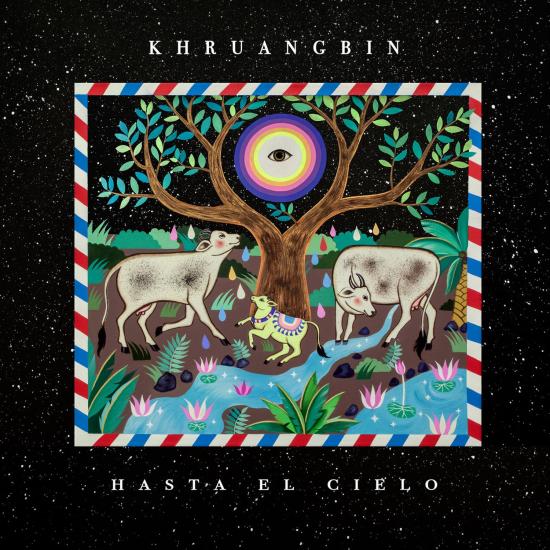 Get the latest album reviews from Metz, NECK, Khruangbin, Ghost Stories and Charly Bliss.
Read full story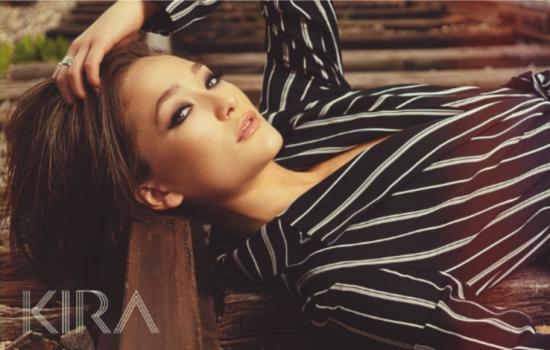 We caught up with the country star to discuss where she's at now and what the near future holds.
Read full story
Comments (0)
*Please take note that upon submitting your comment the team at OLM will need to verify it before it shows up below.