Music
Album Reviews: June 10, 2019
Album Reviews: June 10, 2019
Aurora - Amyl and The Sniffers (Os, Norway)
In a sea of modern pop singers, Norway's Aurora has always managed to bring the magic of folk-pop to her brand of electronic power-ballads. For a record that holds onto the tones of her 2018 Step I release, this record is a strong collection that never feels like b-sides of its predecessor. Between Kate Bush-esque vocal hooks and amazingly morphing harmonies, "The River" is a constantly evolving track that seems to breathe with a fiery kind of life behind it. "Animal" on the other hand is a fully rhythmic piece that bursts with fury as crooked melodies (reminiscent of Norway's Susanne Sundfør) give this piece the right feeling of danger and bounce. The loose tumble of "Hunger" on the other hand falls into this tribal groove with a great mix of organic tones to really tap into the return to nature that Aurora sings to. As open as it begins, "The Seed" becomes one of the densest albums of the whole record, commanding the full weight of Aurora's themes to create a sound as heavy as it is impactful.
---
Mushy Gushy - Bodybreak (Ottawa)
The party-pop and punk tones that make Mushy Gushy so fun to listen to have rarely let up since their debut. As they step out with this latest release they start to really find a new way to fill-out their sound and give something new to the gaps in their composition. This is obvious in the sunny backgrounds of "What's Helping You Sleep," where Mushy Gushy come at you fast and relentless with their hooks but always soothe you with their ambient energy. Despite the more familiar riffs of "Play It Cool" Mushy Gushy pull out a lot of unusual guitar tones and fills in the breaks of this song to create feelings that can often feel like an electronic undertone. "Bodybreak" is easily the most upbeat and pop-driven track of the album, letting you rock out and sing along with ease. Their warm tones hit a peak on "Walk in the City" for a track that oozes sun while letting out hooks with a pop mindset.
---
Big Thief - U.F.O.F. (Brooklyn, NY)
While Big Thief have always brought a deep sadness and unique life to what is otherwise a stripped-down sound, they find new colour in their instruments this time. Heavy as it can feel at times, this is an important and truly potent listen. In the slow-burning sway of "Contact" we find vocals playing as much to their textures as the drawn-out guitars, which lets the smooth tones give the song's final jagged etches so much punch and fun. The hooks really start to come alive on "UFOF" as the vocals fall out in a fun dance that lets every band member play around with their rhythms a little more. "From" is in itself an even more playful bit of writing, as singer Adrianne Lenker throw's her voice around and the sound-work of the song flies out in strangely musical ways. Big Thief find a much more menacing quality however on "Jenni" as they use the light edges of their distortion to mix in an unhinged bit of background noise behind their building ferocity.
---
Jonathan Pearce - Systems (Ottawa)
Like a Broken Social Scene album stripped-down to a solo energy, Jonathan Pearce creates music that's acoustically-based but rich with soul. "That Process" hits out with a spark of joy in all its vocals, and as the song moves forward its range of guitars and strings take on the same brightness. Despite a largely descriptive writing scheme, "Rocks" plays in its performance so well that every note seems to come together like a dance that organically grows. "Aweful Ache" however creates a haunting glow in its composition that lets its pained story really come out in screaming beauty. With a kind of echo to this feeling, "Lightly Severed" brings out more hope in its cloudy riffs for a more inspiring tone of moving forward.
---
Honeyblood - In Plain Sight (Glasgow, Scotland)
Shrinking down to a solo core for Honeyblood has been an interesting move for Stina Tweeddale, but it doesn't seem to have hurt the project as a whole. Though there's a bit of rage and complexity missing this time around, the sonic exploration of this album holds hope that Tweeddale can easily get weirder and more fun next time. Even with this kind of critique, "She's a Nightmare plays with its keyboard and strings playfully enough to get you intrigued, while the base of the song stays safe but supportive. Admittedly "A Kiss From the Devil" plays to more predictable rock drive, as the filters and sound-play seems to be the driver in this song's creative push. The fall between jazz and colossal-sounding rock on "The Tarantella" is a welcome shift however, letting dynamics really loosen things up and show just how fierce Tweeddale's writing is. "Take The Wheel" feels like the most fully-formed Honeyblood track here that's taking a step forward, as the hectic use of synths and guitar effects create a sense of chaos that is new and exciting for the project.
Click here to listen!
Recommended Articles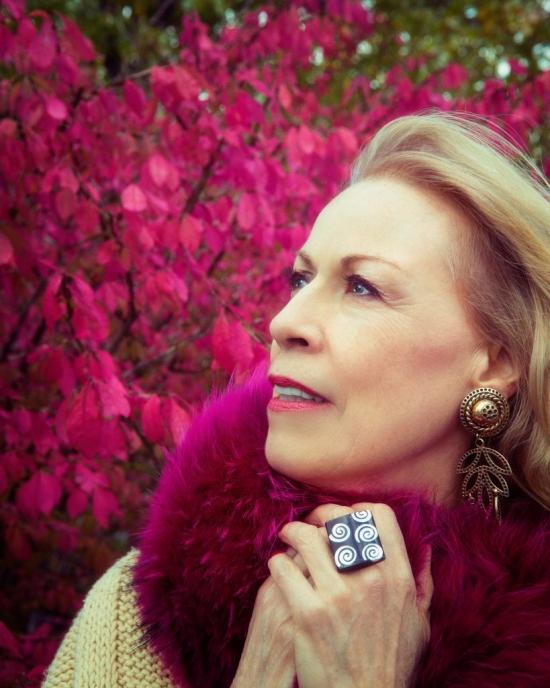 In Blood Orchid, Barbara uses a lifetime of artistic talent and her powerful, wide-ranging vocals to lay bare the gamut of emotions felt most deeply by women.
Read full story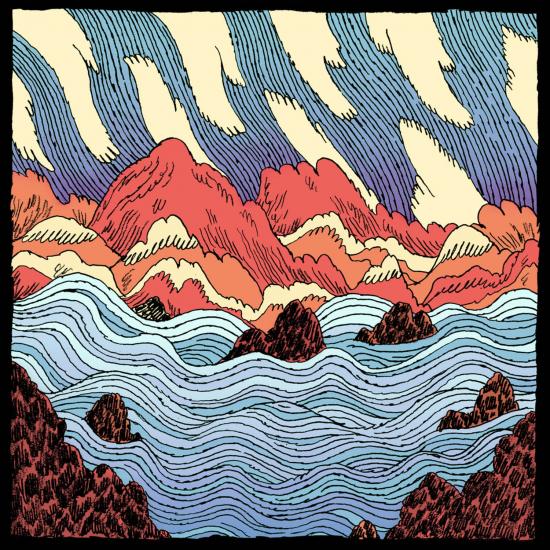 Today in #OLMMusic, we review new releases from Amyl and The Sniffers, Okies, Sundara Karma, Olen and PUP.
Read full story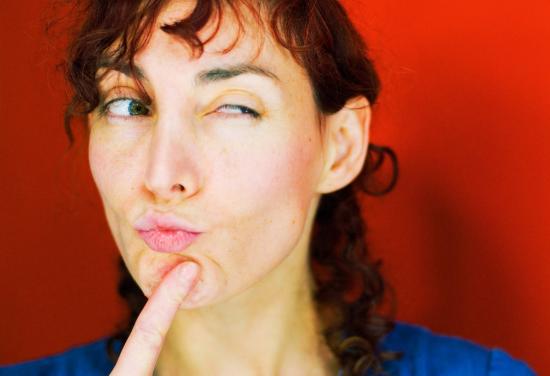 We caught up with Teper ahead of her June 1 show in Wakefield @ Kaffe (and a June 2 show in Perth) to talk about balancing mediums, keeping her band in a row and how she harnesses improv as an artist.
Read full story
Comments (0)
*Please take note that upon submitting your comment the team at OLM will need to verify it before it shows up below.