Reviews
Album Reviews: March 5, 2018
Album Reviews: March 5, 2018
U.S. Girls - In A Poem Unlimited (Toronto)
Pushing boundaries in writing and sound can always be risky, but when it pays off the results are something you just can't miss. For her latest record, Meg Remy (Aka U.S. Girls) brings parts Talking Heads and noir-influenced electronic pop to make an unforgettable album. Horns start the album triumphantly on "Velvet 4 Sale" and give a sense of grandeur in collaboration with Remy's performance that is often subverted for the remainder of the record. Though "Rage of Plastics" dives into a much more primitive and aggressive sound, Remy creates an enchanting mantra throughout the song to shift it around. Through the dance beats of "M.A.H." Remy creates something catchy out of a bitter breakup, and leaves you wanting to hit replay the second the song finishes. "Rosebud" offers a string-heavy jazz ballad with Lana Del Rey's smoky production and closer "Time" even goes ballistic in an epic Remain In Light-like epic.
---
The Band Whose Name Is A Symbol - Codocil (Ottawa)
Doing what you do best isn't a copout if what you do best is genre-fusion. For the Band Whose Name Is a Symbol, they really take rock and jazz to task on their latest album. Brooding and tempered, the album opener "Succeeding Tides" takes its time in a slow and methodical crawl before unleashing everything in its second half. There's a more tightened jazz riffing sensibility to "Wood Hyacinth" that captures much of the band's 70s classic rock energy as well, and plays out like the most entrancing solo you've ever heard. "Space 18" gets decidedly lo-fi, and roars into something decaying as it slowly breaks down into feedback and cinders. While it doesn't have the sense of dynamics of earlier tracks on the record, "In Space We Trust" is a full-fledged fireball of a track, as the band put their explosive energy behind metal.
---
Ought - Room Inside The World (Montreal)
More subtle change can be just as impressive as completely reinventing the wheel, and for Ought it hits the perfect balance. Though some listeners may find their last album a little samey, it often feels like the perfect evolution from their previous work. "Into The Sea" serves as equal parts intro and full-fledged ballad as the band's moody drums shift into a power-pop with enough energy to set the album off right. There's a much brighter sound to "Disgraced in America" as the band find a way to make a more politically charged song feel accessible. "These 3 Things" escapes the band's raw grit for a cool and slick rush that makes their quirky riffing feel as alien as it is intriguing. In a more extended rush of riffs, "Alice" closes the record with a slow-burn of harmonies into fiery distortion.
---
Wokewave - Reform Absolutely Everything, Tomorrow (Ottawa)
With electronic funk in low supply in Ottawa, it's truly exhilarating to hear someone do it so well. With tones of LCD Soundsystem, vintage pop, African rhythms and some cheeky samples, Wokewave make a punchy and smart record. Though it's only three minutes long, "Practolerable Regime" feels like a track that you could listen to for hours, and its brass-based funk (electronic or not) has an intoxicating swirl of rhythms. The band moves into darker mindsets on "Rojo Oscuro" as they bounce their grooves on a haunting and smoky backdrop. "Synergistique Manomentum" lets the synths rule the sound, as they craft a mood-piece worthy of crime dramas and sci-fi alike. Though the drawn out and more meditative sound of "Instructions Unclear" really never pops, the sense of space the band creates within the song is really memorable.
---
Ezra Furman - Transangelic Exodus (Evanston, Illinois)
Though ambition and the right sound can get you far, it all means nothing if the right energy and passion isn't behind it. For their latest release, the always hard to define Ezra Furman throws their entire soul behind the record for something truly mesmerizing. There's a truly religious side to Furman's delivery as the record opesn on "Suck The Blood From My Wound" and the dirt that takes over the song gives a lush contrast to its more calm moments. "Driving Down To L.A." features some of Furman's most dynamic shifts in years for a tour-de-force listen that manages to feel like part Gorillaz and part Neil Young. There's an undeniable tone of the Rolling Stones in "No Place" as righteous energy flows through drums and a spiritual organ line that feel louder every time Furman stops the song. His lyrical honesty really comes forward on "Comulsive Liar" as he mixes this side with some of his most over-the-top melodies on the album.
Recommended Articles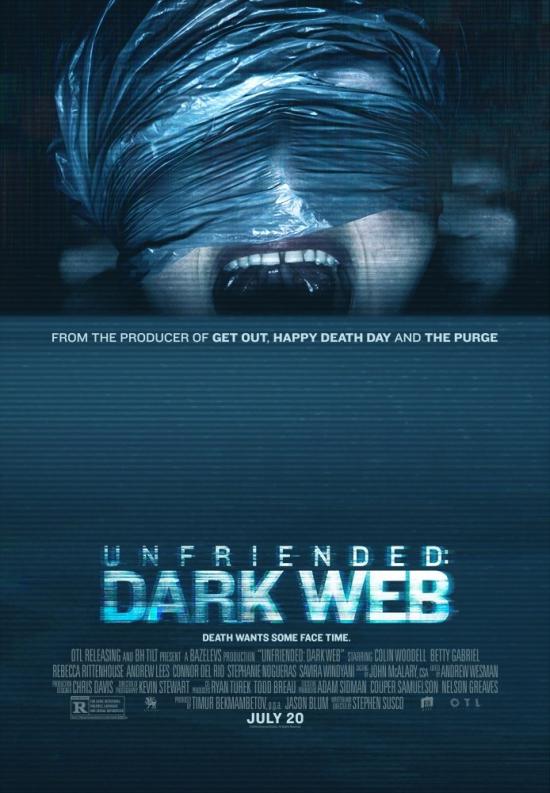 A teen comes into possession of a new laptop and soon discovers that the previous owner is not only watching him, but will also do anything to get it back.
Read full story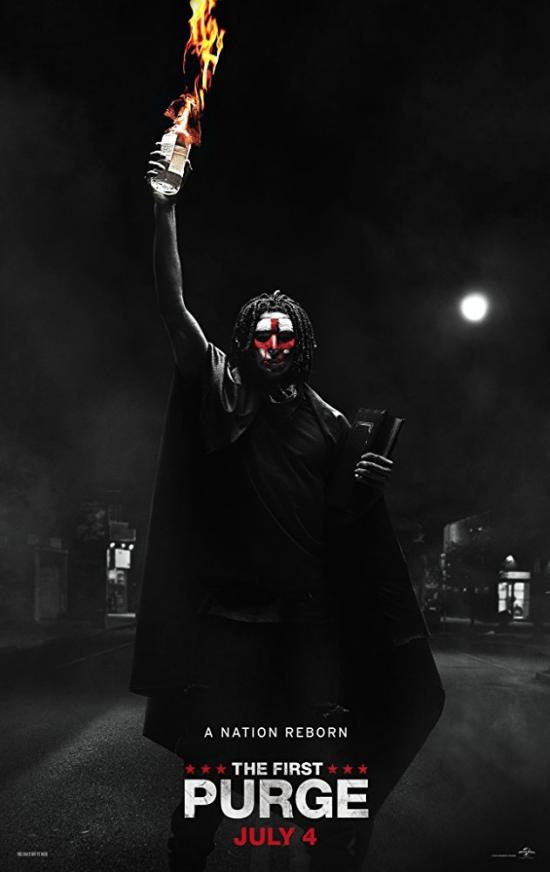 After the rise of a third political party, the New Founding Fathers of America, an experiment is conducted, no laws for 12 hours on Staten Island. No one must stay during the experiment yet there is $5,000 for anyone who does.
Read full story
A young girl comes of age in a dysfunctional family of nonconformist nomads with a mother who's an eccentric artist and an alcoholic father who would stir the children's imagination with hope as a distraction to their poverty.
Read full story
Comments (0)
*Please take note that upon submitting your comment the team at OLM will need to verify it before it shows up below.